The California Secretary of State's Office has made downloading mail ballots from home possible for the recall election of Gov. Gavin Newsom. The state legislature also passed a measure to send out mail ballots to every registered voter regardless if they asked for one or not.
The state legislature also passed a measure to send out mail ballots to every registered voter regardless if they asked for one or not.
The methods being employed by the state add to concerns already raised by a group that brought up potential voter fraud issues during the 2020 general election.
Downloading mail ballots from home is made possible through technology used during the 2020 election, the Secretary of State's Office reports.
The system includes two options, one for the entire state and one for Los Angeles County. The statewide system is called, "Remote Accessible Vote-By-Mail (RAVBM)," which enables voters to fill out ballots online, print them out themselves, and either put in the mail or drop off at a polling location.
According to the Secretary of State's office, there were "four certified RAVBM systems" for the November 2020 vote: "Five Cedars Group Alternate Format Ballot v5.2.1, Democracy Live Secure Select 1.2.2, Dominion Voting Systems Dominion ImageCast Remote 5.10A, and Los Angeles County Voting Solution for All People Interactive Sample Ballot 2.5."
Even though RAVBM was created to be used by voters with disabilities, "any voter" could request to use it in 2020.
The Los Angeles County option, the Interactive Sample Ballot (ISB), enables voters to fill out a sample ballot online, which generates a "poll pass." The pass can be printed out or voters can download a QR code and then vote using a "Ballot Marking Device" at a polling location.
L.A. County produced instructional videos explaining how to use RAVBM and ISB. It also sent voters a sample ballot stating the ISB system was designed to simplify voting because of the "large number of candidates [43, other than the governor himself] appearing on the ballot" in the recall election.
The Election Integrity Project California (EIPCa), a nonpartisan nonprofit organization advocating for the right of every eligible citizen to vote in California, purchased VoteCal voter registration and voting history files and after auditing them raised concerns about California's election system. The group published a list of questionable mail ballots sent out during the 2020 general election to deceased Californians and those no longer living in California. It also learned that 13 California counties have more registered voters than eligible citizens.
The group sent a letter to the Secretary of State's Office last year raising concerns about the number of registered voters compared to the number who voted in the 2020 election. It found that California had 1.8 million more registered voters than eligible citizens in the last election, and that nearly 124,000 more votes were counted in California's 2020 general election than voters recorded as voting in the election.
According to EIPCa's evaluation, Los Angeles County has 206,728 registrants who have not voted or updated their registrations since November 2008 who are listed as "active" voters and could receive mail ballots in the mail.
EIPCa says it uses precise methods that err on the side of caution and that its findings likely underestimate the state's election problem.
Green Bay man gets 30-year sentence for car crash that killed 3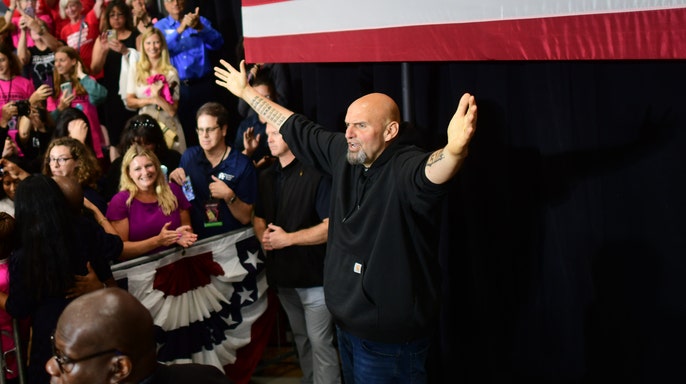 WI man traveling 104 mph in 35 mph zone, killing 3, gets 30 years in prison
A Green Bay man who pleaded no contest to reckless homicide in a high-speed crash that killed three people was sentenced to 30 years in prison Monday.
The crash in Green Bay killed Jessie Saldana, Sonia Gonzalez-Guillen and Sonia Gonzalez in June 2020 when Abdi Ahmed struck their vehicle with such force that it rolled the car four or five times. According to the criminal complaint, Ahmed was driving 104 mph in a 35 mph speed zone.
Ahmed earlier pleaded no contest to three counts of second-degree reckless homicide. Brown County Judge John Zakowski also placed Ahmed on extended supervision for 30 years after his release, WLUK-TV reported.
Family and friends of the victims asked the judge for a long sentence. The 24-year-old Ahmed addressed them in court.
The family of the victims killed in the Green Bay car crash asked the judge for a long prison sentence for the man responsible.
The family of the victims killed in the Green Bay car crash asked the judge for a long prison sentence for the man responsible.
"I would like to apologize and send my deep condolences to you guys for the loss of your loved ones in the tragedy that has happened on that fateful day. It was never my intention to do any of this. It was not something I planned to do. It was just a tragedy that I made a poor choice on that day, and I'm deeply sorry for the hurt," Ahmed said.
Zakowski called it one of the most difficult sentencings he has been involved in.
"Young people today, it's all about themselves sometimes, and they don't think about other people. You weren't thinking about anybody else but yourself that day," Zakowski told Ahmed.
New York DA launches criminal probe into Republican candidate Lee Zeldin over election fraud allegations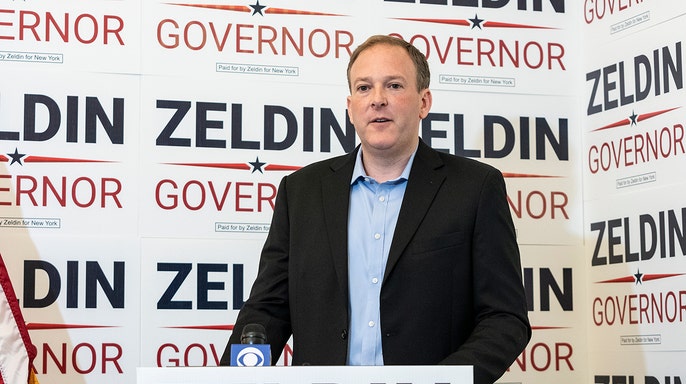 Democratic Gov. Kathy Hochul's campaign rips Republican Rep. Lee Zeldin over probe into allegedly photocopied signatures
An upstate New York district attorney is moving forward with a criminal probe into elections fraud allegations lauded against Republican candidate for governor Rep. Lee Zeldin the same week absentee ballots are being sent out in the high-stakes race against Democratic Gov. Kathy Hochul.
The Times Union first reported on Sunday that Albany County District Attorney's Office and the New York State Board of Elections were moving forward with a criminal investigation into thousands of duplicated signatures submitted during the nomination process as part of an effort to secure Zeldin on the Independence Party Line.
Zeldin himself was not involved in the process of submitting the signatures, according to the newspaper. That was handled by John F. Haggerty, Jr., who serves in a leadership role for the New York State Republican Party.
When news of the election fraud allegations initially broke this summer, Zeldin's campaign spokeswoman, Katie Vincentz, denied that the Republican's campaign participated or had any knowledge of the photocopied signatures and said Hochul was "desperate for any distraction" from her own failures regarding soaring violence in the state, calling the Democratic governor the "undisputed queen of scandal, abuse, and pay to play corruption."
Zeldin's campaign did not immediately return requests for comment sent on Monday.
"After months of non-answers and finger-pointing, New Yorkers deserve to know who exactly was involved in Xerox Zeldin's election fraud scandal. The facts here are clear: Zeldin's campaign manager knowingly signed off on 47 volumes of petitions containing more than 11,000 photocopied signatures," Hochul's campaign manager, Brian Lenzmeier, said in a statement on Sunday.
"As a congressman, Lee Zeldin supported legal efforts to overturn the 2020 election and pushed baseless conspiracy theories under the banner of 'election integrity,' but apparently that doesn't apply to his own campaign," Lenzmeier alleged. "His campaign is now implicated in a criminal investigation for attempting to defraud voters and Zeldin needs to be held accountable."
Haggerty was sentenced in 2011 to nearly four years in prison following a grand larceny and money laundering conviction for stealing $750,000 from former New York City Mayor Michael R. Bloomberg during his 2009 re-election campaign, according to a New York Times story at the time.
In August, a spokeswoman for the New York Board of Elections confirmed to Fox News Digital that of the signatures submitted for Zeldin to run on the Independence Party line — in addition to the GOP ticket — just 39,228 were validated, falling short of the 45,000 required. Nearly 13,000 others were deemed invalid for a swath of reasons, including duplicate signatures, voters not properly registered, or incorrect addresses, she said. She did not comment on whether any photocopied signatures were found.
The news about the criminal probe comes around the same time the Times Union reported about an alleged pay-to-play COVID-19 test deal for one of Hochul's political donors. According to the report, Hochul's campaign received $300,000 from a donor whose company, Digital Gadgets, later secured an over $600 million contract to supply rapid tests for New York state. California paid 45% less for rapid COVID-19 tests by buying directly from the same New Jersey-based supplier, AccessBio.
New York could have saved $286 million if it paid the same price, according to the report.
In an appearance on Fox News on Sunday, Zeldin appealed to Democratic voters in the staunchly blue electorate to help him "save this state," criticizing Hochul for suggesting that he move down to Florida after she's accused the Republican of being a pro-Trump extremist not fit to run New York.
Breaking: Following 15-hour filibuster Texas Senate passes elections legislation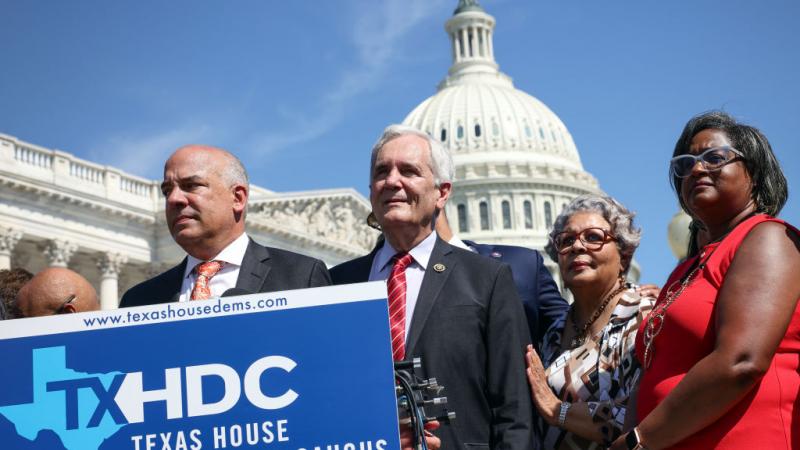 State Senate Democrat Carol Alvarado talked through the night in an attempt to filibuster the bill.
The Texas Senate on Thursday morning passed the elections bill that state Democrats have attempted several times to prevent from becoming law.
Senate Democratic Caucus Chair Carol Alvarado filibustered the bill for 15-hours in the latest long shot attempt to prevent its passage, but the chamber endured and passed the legislation by a vote of 18-11 this morning. Filibuster rules required Alvarado to remain standing, addressing the chamber on exclusively the subject of the bill, without bathroom breaks or food.
The attempt came one day after Dade Phelan, the Republican Speaker of the Texas House authorized arrest warrants for the 52 Democrats who have failed to show up for the second special session this summer of the Texas legislature, thereby denying the chamber a quorum.
The bill, which state Senator Bryan Hughes (R) says contains "simple, common sense reforms," like preventing 24-hour drive through voting, has met ample opposition from the Democratic party, who say it is a restrictive bill meant to suppress and intimidate marginalized voters.