The massive search for Gabby Petito after the Florida woman vanished in September and was later found dead in a Wyoming national park has resulted in at least nine bodies of other missing people being discovered.
Authorities began searching for Petito when she was reported missing on September 11. Her body was found in Wyoming on September 19, two days after Laundrie, the sole person of interest in her death, disappeared from his home in Florida.
The search for Laundrie may have come to an end Wednesday when human remains were found in the Florida reserve where the prime suspect in her death had escaped.
But the national manhunt and suspected sightings of Laundrie by police everywhere from Florida to along the Appalachian trail to the West Coast have uncovered other tragic victims.
The most recent body found was that of 22-year-old Emily Ferlazzo in a case with shocking similarities to Petito's. Ferlazzo was reported missing by her parents on Monday after her 41-year-old husband, Joseph Ferlazzo, returned to her parents' house in New Hampshire to tell them he had not seen his wife since Saturday.
The couple were living in a small bus that they had renovated into a home and had driven to Vermont to celebrate their first wedding anniversary. The day after Emily was reported missing, Joseph allegedly confessed to shooting her in the end and dismembering her body in their camper.
Police located the camper that Joseph had ditched to discover bags of human remains, a handgun, and a handsaw. The human remains were sent to the medical examiner on Wednesday to be identified. Despite his earlier confession, Joseph pled not guilty on Wednesday.
Petito's case can be credited in some capacity for three unrelated bodies that were found in different states on Saturday, October 9.
Human remains were found in a California desert on October 9 during a search for a missing New Jersey woman who disappeared June 28. Lauren Cho of Flemington, New Jersey, was in Yucca Valley, which is where she was last seen, with her friends and former boyfriend.
Friends say she had planned to move out West with her former boyfriend Chris Orell and live a more 'creative' life where she planned to start her own food truck.
The remains found in California currently have no definite connection to the 30-year-old, but coroners are in the process of identifying the body and determining a cause of death which could take weeks. The area where the body was found is near where Cho was last seen before she became 'upset and presumably walked away from the resort, leaving behind her personal belongings,' her friends told Bernardino County Sheriff's Department.
Renewed interest in Cho's case developed as people began to recognize cases similar to Petito's that were not receiving the same amount of national attention, specifically when involving women of color.
The remains of Sara Bayard was also discovered on October 9 after being reported missing on July 4 but last seen at a gas station in Douglas County on June 28.
Her remains were found off the highway in Douglas county and identified several days later. The investigation into the cause of death for the 55-year-old has stalled due to the lack of body tissue that were found with her remains, which were mostly bones.
Bayard was reported missing in Douglas County the same day that Petito posted an Instagram picture at Monument Rocks, also in Douglas County.
The third body found on October 9, has been identified as Josue Calderon. The body of the 33-year-old man from Rhode Island was discovered stabbed to death on the Blue Ridge Parkway along the Appalachian Trail below the Yadkin Valley Overlook in North Carolina.
Before Calderon was identified, rumors began to circulate that the body may belong to Laundrie who the FBI and other investigators have been searching for along the Appalachian Trail.
Missing Georgia mom Debbie Collier found dead after sending daughter money, chilling text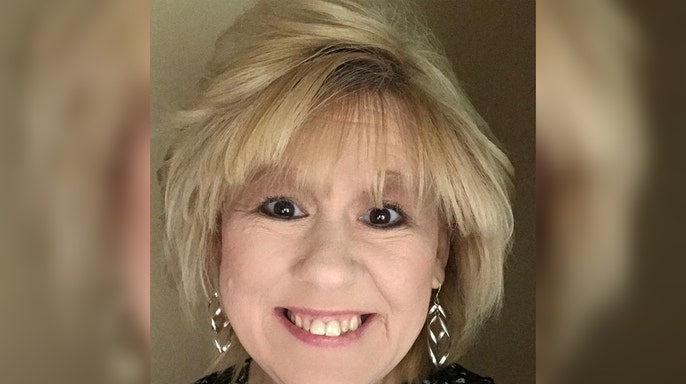 Debbie Collier's daughter says mother sent her money, chilling text message
Missing Athens, Georgia, mom Debbie Collier has been found dead after she digitally sent her daughter money and a chilling text message, the New York Post reports.
"They are not going to let me go, love you," the message reportedly read after her daughter received $2,385 from her mother via Venmo.
The body of 59-year-old Collier was found Sept. 11, a day after she vanished, 11Alive reported.
Collier's daughter, Amanda Bearden, told officers that her mother's car was in the shop, and her mother left her home with only her driver's license and a debit card, in a rented vehicle, according to the TV station.
The rented vehicle was equipped with satellite radio. The radio company tracked the vehicle to U.S. 441 near Victory Home Lane, 60 miles north of the Collier's home in Athens, and contacted the Habersham County Sheriff's Office.
A K-9 team located the woman's body nearby, as well as a red tote bag and partially-burned blue tarp, Now Habersham reports.
Investigators are treating Collier's death as a homicide, which may have been the result of a kidnapping, according to the missing person's report filed by Bearden.
'Very Unlike Her': Colo. Mom Who Vanished After Taking Out Trash Is Considered 'Missing'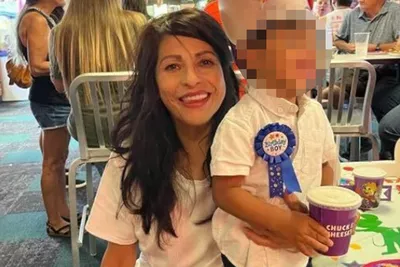 Leonor Enriquez vanished last Sunday at about 8 p.m.
The Colorado Springs Police Department is asking for the public's assistance in locating Leonor Enriquez.
Leonor, a female who stand 5 feet 3 inches tall and weighs an estimated 115 to 130 lbs., vanished on Sept. 11 at around 8 p.m., according to a police statement.
"Ms. Enriquez is considered missing and endangered as she has not returned or been in touch with any of her family," reads the statement.
She has brown eyes and brown hair.
Police say Leonor was last seen wearing a maroon button-up shirt with a white shirt underneath, and a skirt.
She was also carrying a white purse.
KRDO spoke to Jessica Alvarado, Enriquez's daughter, who is extremely worried.
"She went to take the trash out and possibly take a walk around," said Alvarado. "She's not known to be gone for a long amount of time. So I'm very, very concerned, very, very worried about her."
Relatives told the station Leonor is friendly, and also suffers from early onset dementia, depression, and bipolar disorder.
"This is very unlike her," Alvarado added. "She doesn't have any friends, no money, no social media, no car, no phone. So it's very important that we get her name and face out to people that we don't know because possibly she met somebody that she didn't really know."
Anyone with information about Leonor's whereabouts should call the Colorado Springs Police Department at (719) 444-7000.
Anonymous information can be called into the Pikes Peak Area Crime Stoppers Tip Line at (719) 634-STOP (7867) or 1-800-222-8477.
Wyoming Woman Vanished in Feb. After Meeting Boyfriend on Craigslist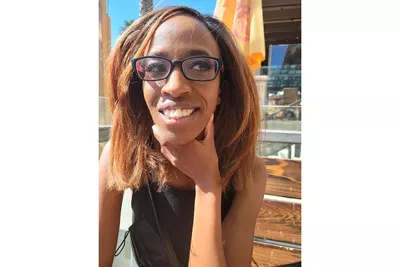 Nathan Hightman, 38, is accused of stealing money from his girlfriend, 32-year-old Irene Gawka

Irene Gawka would speak to her family all the time. So when her parents didn't hear from her and had trouble reaching her, they began to worry.
"She's always been a daddy's girl," her father, Francis Kambo, told CNN in a phone interview from Gawka's native Kenya.
Gawka, 32, was living in Gilette, Wyo., after moving to the U.S. from Kenya nearly three years ago with dreams of pursuing a career as a nurse, CNN reports.
"She was supposed to come home for Christmas this year," her father told CNN. "I was going to buy that ticket myself for her to come if she couldn't afford it. Now I don't know if I'll ever see her again."
Gawka last spoke to her parents in Kenya, on Feb. 24, 2022, the City of Gilette said in a statement.
Her brothers reported her missing on March 20, 2022.
"Information obtained through investigation suggests Irene went missing under suspicious circumstances," the City of Gilette said in the statement from May 11, 2022.
Her parents had no idea she was living in Gilette or that she had moved in with Nathan J. Hightman, a man she met on a Craigslist forum, CNN reports.
They only learned she had been dating Hightman after her two brothers, who live in Idaho, looked through her phone records and asked a friend of hers about it, according to CNN.
When authorities began looking into her disappearance, they named Hightman as a person of interest in her missing person case, according to the City of Gilette's statement.
He was arrested on May 10, 2022, and charged with two felony counts of theft, one felony count of unlawful use of a credit card and two felony counts of crimes against intellectual property for allegedly stealing from Gawka, the statement says.
Hightman allegedly withdrew money from Gakwa's checking account, changed her passwords and deleted her email, according to an affidavit of probable cause, County 17, the Buffalo Bulletin and CNN report.
On Feb. 25, 2022, he used her credit card to buy a shovel, boots and jeans from the Gilette Walmart, the affidavit shows, according to the outlets.
He allegedly told police that he hadn't seen Gakwa since she moved out of their house at the end of February, the affidavit says, Wyoming News,
County 17 and CNN report.
He allegedly said that the last time he saw her, she had packed her belongings and had said she was leaving Gillette, according to the affidavit.
He said she got into a dark-colored SUV and drove off, the affidavit says, County 17 reports.
He also allegedly told police that after Gawka left, he took money out of her bank account for the purpose of forcing her to contact him when she needed funds, the affidavit states, County 17 reports.
He allegedly transferred money from her account eight times for a total of $3,666.46, the affidavit says, County 17 reports.
On June 8, 2022, Hightman pleaded not guilty and was released on a $10,000 bond. He is scheduled to appear in court on Nov. 3. His attorney did not immediately respond to PEOPLE's request for comment.
In its statement on May 11, 2022, the City of Gilette noted that Hightman has "declined interview requests from the Gillette Police Department."
Detectives continue to investigate.
They are asking the public for any information about a gray or silver-colored Subaru Crosstrek with Idaho license plates "which may have been seen trespassing on private property or appearing out of place in rural areas of Campbell County between February 24, 2022 and March 20, 2022," the statement says.
The Gillette Police Department is also requesting information about a 55-gallon metal drum, which may have been burned and/or abandoned within the county, the statement says.
In the meantime, her worried family waits for answers.
"I just want to know the truth," her father told CNN.
"I'm still hopeful, but my hope is dwindling."
Anyone with information related to Gawka's disappearance "no matter how insignificant you believe it may be," the statement says, is asked to contact the Gillette Police Department at 307-682-5155.