Nurse goes way up far in a baby's nasal cavity to do the COVID-19 test causing pain and discomfort to the infant, the long swab goes in very 'rough' and the movements executed are not appropriate.
The COVID-19 testing swab going that far up a baby's nasal cavity is (for some people) crossing the line of human decency. The CDC has no deaths from the virus in children under 18 years of age, without serious underlying conditions like Leukemia. Is it really necessary to test children in such an early age?
You must be Unvaccinated to eat at Tony Roman's…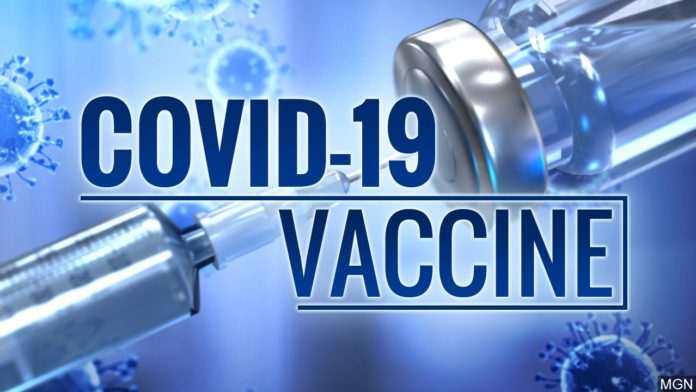 Huntington Beach restaurant Basilico's Pasta e Vino — No Masks Allowed
Basilico's Pasta e Vino in Huntington Beach posted signs requiring proof of being unvaccinated in order to enter. The restaurant previously banned wearing face masks during the pandemic. "We have zero tolerance for treasonous, anti-American stupidity," the signs read.
Basilico's owner Tony Roman said in a statement to McClatchy News that "our American way of life is under attack." "I feel blessed to be on the front lines of this battle in defense of Liberty and Freedom, willing to put everything at risk for it, pledging our business as a 'Constitutional Battleground' since day one of the lockdowns on March 19th, 2020," Roman said. "We have never complied with any restrictions since, and when the tiny tyrants go on the attack with new mandates, we fire back launching new missiles of defiance. And with the new and aggressive push for mandatory vax policies, we couldn't resist, so we are sending a message of our own. Hopefully most are smart enough to read between the lines. Otherwise we will just sit back and have fun watching their heads explode over it."
An employee confirmed the restaurant doesn't actually check vaccination status.
Watch Video below:
[VIDEO] 'The One Truth You Won't Be Told': Rand Paul Blasts Dr. Fauci On The Senate Floor
On the Senate floor, Sen. Rand Paul (R-KY) slammed a familiar target, Dr. Anthony Fauci, over his messaging on COVID-19.
WATCH: Caller who claims Trump didn't take Covid seriously enough
Americans are facing crisis after crisis with the Biden administration in power. However, there are people out there who still believe that we were living in a nightmare under President Trump. For many of us, we are living in a nightmare now with raising inflation, a botched Afghanistan withdrawal, higher taxes, a border crisis, & all the rest of the crises we face. Mike talks to a caller who insists that Donald Trump could've handled the coronavirus pandemic better & that he didn't take it seriously enough.