During a blistering opening statement, Judge Jeanine ripped Chicago Mayor Lori Lightfoot for claiming "crime is on the decline" in her city when statistics contradict that statement.
Judge Jeanine said "she and the rest of these leftist, socialist mayors know damn well that crime is not down."
Suspect on the run after stabbing hospital employee in southern California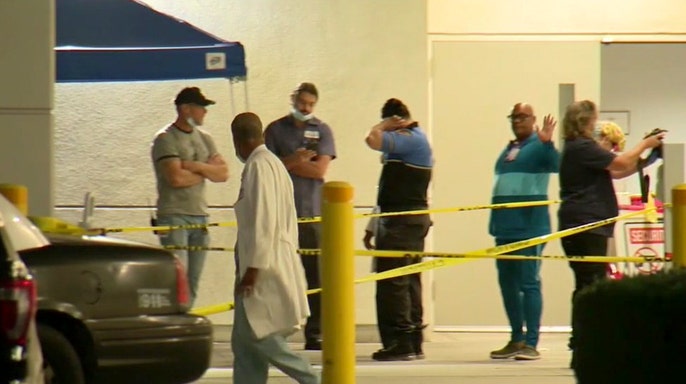 Mission Community Hospital stabbing victim taken to another hospital for treatment
Police are searching for the person who stabbed a hospital worker in Los Angeles County Monday night.
Officers received a call for an assault with a deadly weapon from the Mission Community Hospital in Panorama City around 6:50 p.m., police told FOX 11. When they arrived, they found one person suffering from stab wounds.
The stabbing victim was taken to a different hospital for treatment, but officers did not provide identification or an update on their condition.
The hospital released a statement that the victim did not know their attacker, KTLA reports.
The incident caused a temporary lockdown at the hospital, local media outlets say.
"It's just scary, and it's just a really sad thing that it's going to happen at a place where you're really trying to help people and save them," Dr. James Higgins told KABC. "Instead, it's almost like the opposite is occurring right in front of the hospital."
Police told the TV station the suspect was chased out of the hospital by good Samaritans but wasn't apprehended. Witnesses said he took off running along Willis Avenue.
The suspect is being described as a man in his 40s or 50s, last seen wearing a black hoodie, shirt and backpack.
Texas doctor who reportedly poisoned IV bags with heart-stopping drugs held without bail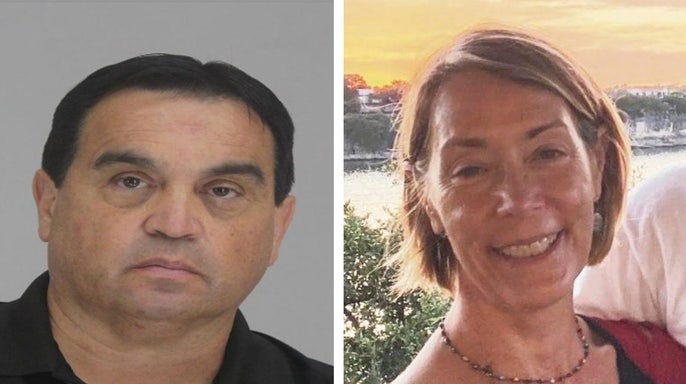 Dallas Dr. Raynaldo Rivera Ortiz Jr. is accused of contaminating IV bags, leading to the death of fellow anesthesiologist Melanie Kaspar
A Texas doctor deemed a "medical terrorist" by prosecutors after allegedly poisoning IV bags, reportedly causing a fellow physician's death and cardiac emergencies for 11 other people, was ordered held without bail.
At a federal court hearing on Monday, prosecutors described Dr. Raynaldo Rivera Ortiz Jr. as a "medical terrorist" who used heart-stopping drugs to turn IV bags at a surgical facility in Dallas into "poison bombs" that "exploded on unsuspecting patients," FOX 4 Dallas-Forth Worth reported.
He was ordered to remain in custody while awaiting trial without bail.
Though he has a public defender, prosecutors argued that the anesthesiologist is a flight risk, noting that he allegedly had $7,000 in cash on him at the time of his arrest last week, owns a $1.3 million home and five luxury cars, including a Corvette and three Mercedes-brand vehicles and has tax liens for owing the Internal Revenue Service (IRS) millions of dollars.
A criminal complaint accuses Ortiz of injecting nerve blocking and bronchodilation drugs into patient IV bags at Baylor Scott & White Surgicare in North Dallas.
Surveillance video played out in court on Monday shows the doctor placing an IV bag in a stainless steel warmer outside an operating room on Aug. 19, according to FOX 4. Minutes later, another staffer took the bag, and a patient soon after reportedly suffered a heart attack.
Ortiz's colleague, beloved anesthesiologist Melanie Kaspar, took an allegedly contaminated IV bag home on June 21 to rehydrate due to an illness. Almost immediately after inserting the IV into her vein, she suffered a serious cardiac event and died. An autopsy showed was fatally poisoned by bupivacaine — a numbing agent that the Justice Department said "is rarely abused" but used to alleviate pain during surgery.
An 18-year-old male patient experienced a cardiac emergency during a scheduled surgery on Aug. 24 due to what was found to be an apparently contaminated IV bag. The center identified 10 additional unexpected cardiac emergencies that occurred during otherwise unremarkable surgeries between May and August.
The incidents first began two days after Oritz was notified of a disciplinary inquiry against him over his handling of a medical emergency. Other doctors noted he complained the center was trying to "crucify" him.
None of the cardiac emergencies occurred during his own surgeries, and a nurse told police that Ortiz "physically waved off" an IV bag she had retrieved for him from the warmer, according to the complaint.
Arizona police responding to home burglary call find mummified body, woman arrested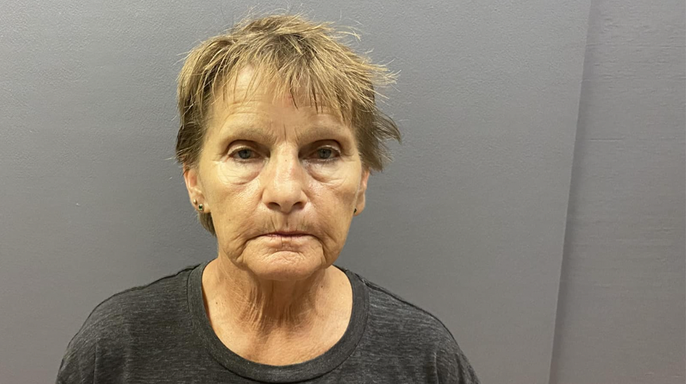 A mummified body that is believed to be the homeowner was found in the bathtub of the western Arizona home, police said
Police in Bullhead City, Arizona, were called to a home in the early hours of Saturday morning about a burglary in progress and discovered a mummified body in a bathtub at the scene.
Christine Lee Walters, 65, was allegedly located inside the home and arrested. Polices said it was the second time she had broken into the home this month and was in possession of the deceased homeowner's birth certificate, IRS forms, ID, and credit cards.
Neighbors were initially suspicious when they noticed activity at the house around 3:30 a.m. because no one had seen the homeowner in a year and everyone assumed she moved away, according to police.
"There were pry marks on the door indicating forced entry into the home," Bullhead City police said. "Police learned that Walters had also been to the residence on September 8 and removed purses, bags and clothing of the victim to attempt to sell online."
Walters was also allegedly in possession of methamphetamine and drug paraphernalia. Drug charges are pending, according to police.
Bullhead City is located in western Arizona, roughly 210 miles northwest of Phoenix.