Florida man faces trial for a catastrophic school shooting, but before he does, he must face jurors for a battery case. Prosecutors say that's Nikolas Cruz, 23, on footage rushing a Broward County jail guard in November 2018. Jury selection is scheduled to start Tuesday, Oct. 5 at 9:30 a.m. ET. Opening statements are scheduled for Oct. 18.
Cruz is the person facing 17 counts of first-degree murder, and 17 counts of attempted first-degree murder for opening fire at Marjory Stoneman Douglas High School in Broward County, Florida on Valentine's Day 2018. Then 19, he was a former student there. While awaiting trial at the Broward County Jail, he attacked one of the guards, say, prosecutors. In the Nov. 13, 2018 incident, the guard told him not to drag his sandals on the floor, prosecutors said. Cruz flipped him off, and, as clear from the video, rushed him and struck him. He initially had the upper hand, but the guard regained control, and Cruz eventually gave up.
17 people died in the high school shooting: 14-year-old student Alyssa Alhadeff, 35-year-old teacher Scott Beigel, 14-year-old student Martin Duque Anguiano, 17-ye ar-old student Nicholas Dworet, 37-year-old assistant football coach Aaron Feis, 14-year-old student Jaime Guttenberg, 49-year-old athletic director Christopher Hixon, 15-year-old student Luke Hoyer, 14-year-old student Cara Loughran, 14-year-old student Gina Montalto, 17-year-old student Joaquin Oliver, 14-year-old student Alaina Petty, 18-year-old student Meadow Pollack, 17-year-old student Helena Ramsay, 14-year-old student Alexander Schachter, 16-year-old student Carmen Schentrup, and 15-year-old student Peter Wang.
Officials arrested Cruz shortly after. Interview footage showed him insisting a voice in his head told him to carry out the shooting. He called it the "Demon."
"Personally, I think you're using the demon as an excuse," said Broward County Sheriff's Detective John Curcio.
Cruz's defense has not disputed that he is responsible. They have been trying to save him from the death penalty.
[Booking photo via Broward County Jail]
#NikolasCruz #PenaltyPhase
STAY UP-TO-DATE WITH THE LAW&CRIME NETWORK:
Watch Law&Crime Network on YouTubeTV: https://bit.ly/3td2e3y
Where To Watch Law&Crime Network: https://bit.ly/3akxLK5
Sign Up For Law&Crime's Daily Newsletter: https://bit.ly/LawandCrimeNewsletter
Read Fascinating Articles From Law&Crime Network: https://bit.ly/3td2Iqo
LAW&CRIME NETWORK SOCIAL MEDIA:
Instagram: https://www.instagram.com/lawandcrime/
Twitter: https://twitter.com/LawCrimeNetwork
Facebook: https://www.facebook.com/lawandcrime
Twitch: https://www.twitch.tv/lawandcrimenetwork
TikTok: https://www.tiktok.com/@lawandcrime
LAW&CRIME NETWORK PODCASTS: https://lawandcrime.com/podcasts/
SUBSCRIBE TO ALL OF LAW&CRIME NETWORK YOUTUBE CHANNELS:
Main Channel: https://www.youtube.com/channel/UCz8K1occVvDTYDfFo7N5EZw
Channel B: https://www.youtube.com/channel/UCVXOqoOCYbi-iXChKAl6DTQ
Channel C: https://www.youtube.com/channel/UCXCLaaClAWQiTkl3pw9ZdLw
Channel D https://www.youtube.com/channel/UCMV3pzWIhJGLYzoHyxBjjNw
Ray J Hints at Suing Kardashians Over Claims About 2007 Sex Tape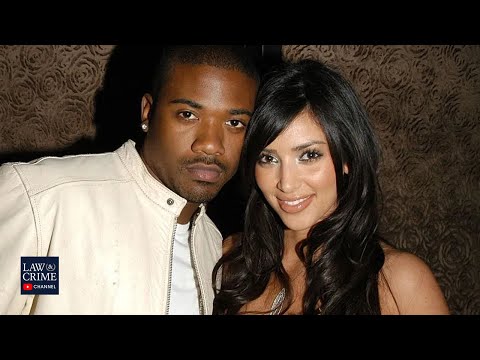 Singer Ray J hinted that he is going to take legal action against the Kardashians over their claims about how (more…)
Bodycam Footage of German Shepherd Biting Calif. Police Officer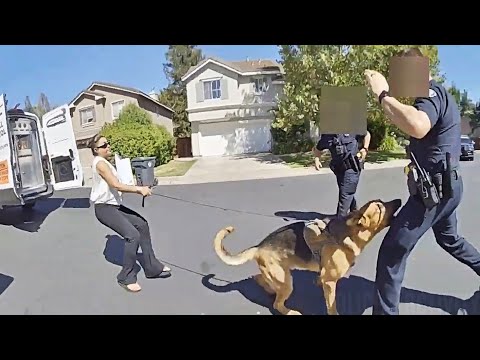 Elk Grove, California — On May 16, 2022, the Elk Grove Police Department received a call from an individual who had been attacked by a German Shepherd dog (Zeus). The report stated that the victim was out for his daily lunch break walk around his residential neighborhood. The victim was on the public sidewalk when a dog exited a vehicle parked in a driveway approximately 10 feet away, charged the victim, biting him on the back of his right leg. When the victim tried to move away, the dog bit the victim again on the other leg.
As a result of this attack, on May 25, 2022, the City designated the dog as dangerous, as provided for by state law and the Elk Grove Municipal Code. The dog's owner exercised her right to administratively appeal that designation, and, following a hearing on that appeal, the administrative hearing officer upheld the City's dangerous animal designation. During the final inspection on July 15, 2022, the dog's owner was un able to demonstrate full compliance with the dangerous animal regulations. She did not demonstrate that she owned a muzzle or short control leash for the dog, that the dangerous animal was enrolled in obedience training, or that she carried the required public liability insurance to protect the public from any harm caused by her dangerous animal.
As a result, the City was authorized by law to impound the dangerous animal. The owner brought the dangerous animal onto the public sidewalk, and, unable to control her dog, the dangerous animal attacked and bit a Police Officer who was standing peaceably by, in the street. The force of the dog's bite tore through the Police Officer's uniform pants, and wounded the Officer's leg, drawing blood. Following the administrative decision and order which authorized the humane euthanasia of the dangerous animal, the City provided the dog's owner with notice of the intended date for euthanasia to allow the owner time to seek a stay or other interim judicial relief of the administrative order. Represented by an attorney, the dog's owner filed a lawsuit against the City with a request to the Sacramento County Superior Court to stay the administrative decision and order, and the humane euthanasia of the dangerous animal.
The Court denied the owner's request for a stay. Through her attorney, the dog owner filed a separate court action attempting to appeal the administrative decisions. That appeal was dismissed by the Sacramento County Superior Court. Through her attorney, the owner has now filed an additional and separate federal lawsuit against the City, which case remains pending. In a court order issued in the federal case the afternoon of September 22, 2022, the judge stated that he had reservations about the merits of the dog owner's case; however, in order to maintain the status quo until the City has an opportunity to respond in writing to the Plaintiff's claims, the court issued a temporary restraining order staying the euthanasia of the dog until September 28, 2022.
Facebook Comments



News by Breaking911
Fake Uber driver charged in several rapes, sexual assaults in Boston held without bail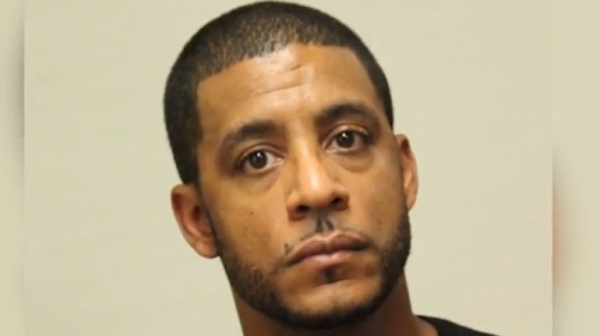 BOSTON – A man who targeted women outside college dorms and downtown bars by impersonating an Uber driver was ordered held without bail today pending a dangerousness hearing on rape and indecent assault and battery charges stemming from 2017 assaults, District Attorney Kevin Hayden announced.
William Mancortes, 43, of Hyde Park was charged in Boston Municipal Court Central with two counts of rape and one count of indecent assault and battery. Judge Richard Sinnott ordered Mancortes held without bail pending a September 29 dangerousness hearing.
Assistant District Attorney Daniel Nucci said that on three occasions in January. April and May of 2017, Mancortes, pretending to be an Uber driver, picked up intoxicated women outside of college dorms and downtown Boston bars. Mancortes raped two of the women and indecently assaulted the third.
Each of the victims in the three charged cases completed a Sexual Assault Evidence Collection Kit (SAECK). While the perpetrator's DNA samples from the kits matched, the samples could not be connected to Polanco until this year, when his profile was added to the DNA database.
"These were calculated assaults targeting vulnerable young women who had every reason to believe they were entering a safe vehicle that would deliver them home. Instead they were victimized by a person who preyed on their trust and vulnerability," Hayden said.
Facebook Comments



News by Breaking911