Florida man faces trial for a catastrophic school shooting, but before he does, he must face jurors for a battery case. Prosecutors say that's Nikolas Cruz, 23, on footage rushing a Broward County jail guard in November 2018. Jury selection is scheduled to start Tuesday, Oct. 5 at 9:30 a.m. ET. Opening statements are scheduled for Oct. 18.
Cruz is the person facing 17 counts of first-degree murder, and 17 counts of attempted first-degree murder for opening fire at Marjory Stoneman Douglas High School in Broward County, Florida on Valentine's Day 2018. Then 19, he was a former student there. While awaiting trial at the Broward County Jail, he attacked one of the guards, say, prosecutors. In the Nov. 13, 2018 incident, the guard told him not to drag his sandals on the floor, prosecutors said. Cruz flipped him off, and, as clear from the video, rushed him and struck him. He initially had the upper hand, but the guard regained control, and Cruz eventually gave up.
17 people died in the high school shooting: 14-year-old student Alyssa Alhadeff, 35-year-old teacher Scott Beigel, 14-year-old student Martin Duque Anguiano, 17-ye ar-old student Nicholas Dworet, 37-year-old assistant football coach Aaron Feis, 14-year-old student Jaime Guttenberg, 49-year-old athletic director Christopher Hixon, 15-year-old student Luke Hoyer, 14-year-old student Cara Loughran, 14-year-old student Gina Montalto, 17-year-old student Joaquin Oliver, 14-year-old student Alaina Petty, 18-year-old student Meadow Pollack, 17-year-old student Helena Ramsay, 14-year-old student Alexander Schachter, 16-year-old student Carmen Schentrup, and 15-year-old student Peter Wang.
Officials arrested Cruz shortly after. Interview footage showed him insisting a voice in his head told him to carry out the shooting. He called it the "Demon."
"Personally, I think you're using the demon as an excuse," said Broward County Sheriff's Detective John Curcio.
Cruz's defense has not disputed that he is responsible. They have been trying to save him from the death penalty.
[Booking photo via Broward County Jail]
#NikolasCruz #PenaltyPhase
STAY UP-TO-DATE WITH THE LAW&CRIME NETWORK:
Watch Law&Crime Network on YouTubeTV: https://bit.ly/3td2e3y
Where To Watch Law&Crime Network: https://bit.ly/3akxLK5
Sign Up For Law&Crime's Daily Newsletter: https://bit.ly/LawandCrimeNewsletter
Read Fascinating Articles From Law&Crime Network: https://bit.ly/3td2Iqo
LAW&CRIME NETWORK SOCIAL MEDIA:
Instagram: https://www.instagram.com/lawandcrime/
Twitter: https://twitter.com/LawCrimeNetwork
Facebook: https://www.facebook.com/lawandcrime
Twitch: https://www.twitch.tv/lawandcrimenetwork
TikTok: https://www.tiktok.com/@lawandcrime
LAW&CRIME NETWORK PODCASTS: https://lawandcrime.com/podcasts/
SUBSCRIBE TO ALL OF LAW&CRIME NETWORK YOUTUBE CHANNELS:
Main Channel: https://www.youtube.com/channel/UCz8K1occVvDTYDfFo7N5EZw
Channel B: https://www.youtube.com/channel/UCVXOqoOCYbi-iXChKAl6DTQ
Channel C: https://www.youtube.com/channel/UCXCLaaClAWQiTkl3pw9ZdLw
Channel D https://www.youtube.com/channel/UCMV3pzWIhJGLYzoHyxBjjNw
South Carolina Governor Declares State of Emergency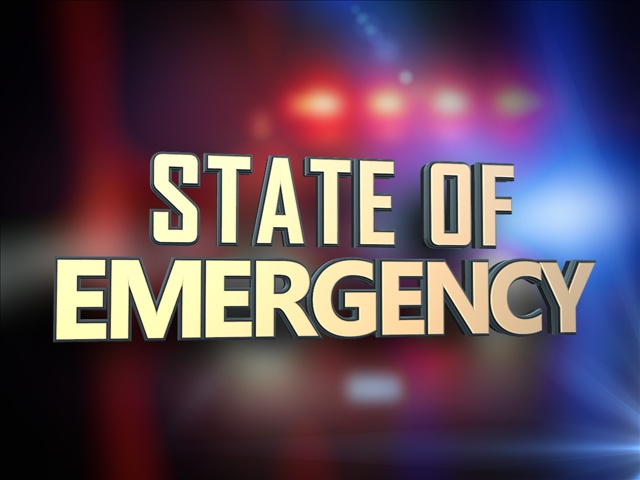 COLUMBIA, S.C. – Governor Henry McMaster today signed an executive order declaring a state of emergency and activating the state's emergency operations plan, which enables state agencies to prepare for Hurricane Ian's potential impact to the state. The governor's order directs the South Carolina Emergency Management Division to coordinate with all relevant state agencies and to be prepared to respond to any requests for state assistance from county emergency managers.
"It's still too early to know exactly how Hurricane Ian will affect South Carolina, but preparations at the state level are well underway, and this declaration of emergency is another step in that process," said Gov. Henry McMaster. "We do know we'll see a lot of rain and significant storm surge on our coastline over the coming days – now is the time for each South Carolina to make plans for every contingency and be prepared."
BREAKING: Hurricane Ian makes landfall near Cayo Costa, Florida as a powerful Category 4 storm – https://t.co/EXqGp0G0l2

— Breaking911 (@Breaking911) September 28, 2022
Facebook Comments



News by Breaking911
SHOCK VIDEO: N.C. Police Officer Shot at Point-Blank Range By 14-Year-Old Boy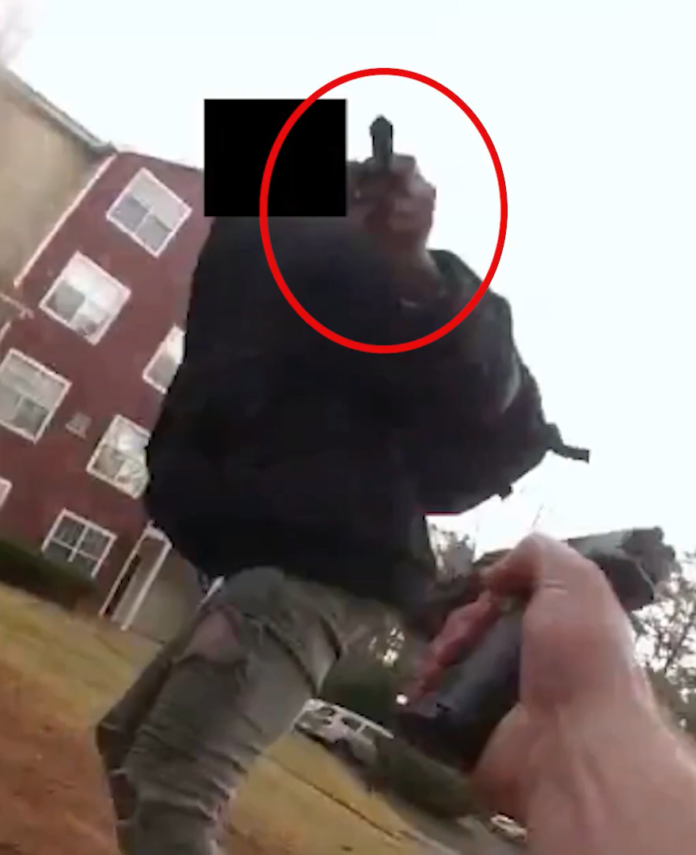 CHARLOTEE, NC (Scroll down for video) – ​On Monday, December 27, 2021, officers were dispatched to a Larceny from Vehicle in progress call for service in the 6100 block of Winged Elm Court. The caller also advised that the suspect had pointed a firearm at a nearby citizen. Responding officers made contact with the suspect, who fled on foot. At the time, it was not known that the suspect was a juvenile. During a brief foot chase, the armed suspect fired at the pursuing officer, Elliott Whitley, striking Whitley in the shoulder. Officer Whitley returned fire and the suspect was not struck.
The suspect continued to run with the weapon towards a heavily populated apartment complex as well as in the direction of other responding officers who were able to take the suspect into custody.

Officer Whitley was transported to an area hospital and was treated for non-life-threatening injuries. The suspect was later identified as a 14-year-old who had an extensive felony history including charges in 46 criminal cases dating back as far as 2014.

The CMPD Homicide Unit responded to the scene to lead the investigation, and Crime Scene Investigation responded to collect physical evidence. Representatives of the Mecklenburg County District Attorney's Homicide Prosecution Team also responded to assist.

As is standard procedure with any officer-involved shooting, the Internal Affairs Bureau conducted a separate but parallel investigation to determine whether CMPD policies and procedures were adhered to during the incident.

The investigation determined that Officer Whitley was justified in his actions, including returning fire, due to the deadly threat posed by the suspect.

Officer Whitley was placed on paid administrative leave, which is standard policy whenever an officer discharges a service weapon. For additional information about this case, please refer to the report: 20211227-0720-01.

Facebook Comments



News by Breaking911
Kevin Spacey Pushes to Limit Testimony From Ghislaine Maxwell Witness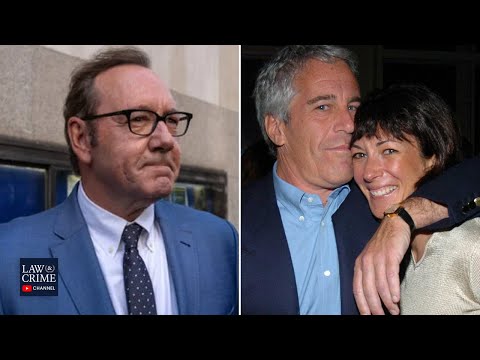 Lawyers for actor Kevin Spacey are trying to bar an expert who testified in convicted sex trafficker Ghislaine Maxwell's federal (more…)