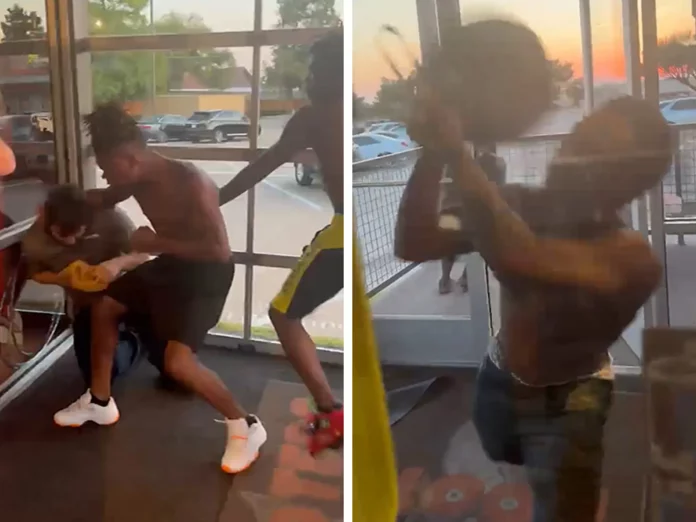 WATCH: Hooters Manager Violently Beaten In Viral Video Speaks, Wants Suspects Found And Charged
PLANO, Texas (WFAA) — The manager of a Hooters in Plano wants those who brutally attacked him last week at his restaurant charged and brought to justice. The manager, 27-year-old Waldo Montano, suffered injuries to his head and walked away with a fractured arm — and it's all because he escorted some kids out of the restaurant for selling chocolate bars inside without permission.
Facebook Comments



News by Breaking911
Missouri AG to depose Fauci in social media lawsuit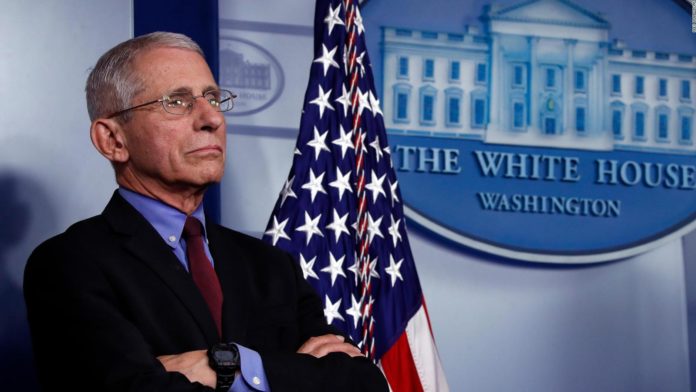 JEFFERSON CITY, Mo. – Missouri Attorney General Eric Schmitt and Louisiana Attorney General Jeff Landry will depose Dr. Anthony Fauci in their lawsuit against the federal government for allegedly colluding with social media companies to censor speech.
"Tomorrow, along with my colleague from Louisiana, my Office and I will depose Dr. Anthony Fauci in our lawsuit against the Biden Administration for allegedly colluding with social media companies to censor freedom of speech," said Attorney General Schmitt. "Since we filed our landmark lawsuit, we have uncovered documents and discovery that show clear coordination between the Biden Administration and social media companies on censoring speech, but we're not done yet. We plan to get answers on behalf of the American people. Stay tuned."
"We all deserve to know how involved Dr. Fauci was in the censorship of the American people during the COVID pandemic; tomorrow, I hope to find out. And I will continue fighting for the truth as it relates to Big Government colluding with Big Tech to stifle free speech," said Attorney General Landry.
Missouri and Louisiana filed this lawsuit in May of 2022 and have since received discovery showing that the federal government and the Biden Administration have worked with social media companies to censor speech on topics like COVID-19 and other issues.
A federal court granted Missouri and Louisiana's request for depositions of top Biden Administration officials on October 21, 2022.
Additionally, a magistrate judge in Virginia rejected former White House press secretary Jen Psaki's attempt to quash a subpoena in this case and transferred that dispute back to Louisiana.
---
Missouri AG
Facebook Comments



News by Breaking911
ALERT: 10,500 Toddler Bottles and Cups Recalled Over Lead Poisoning Risk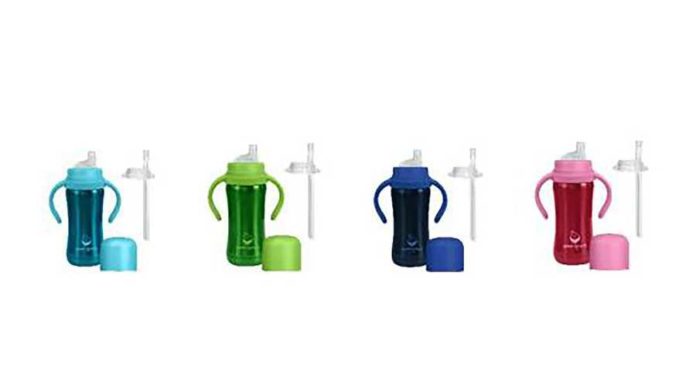 More than 10,000 'Green Sprouts Stainless Steel Straw Bottles, Sippy Cups and Sip & Straw Cups' have been recalled.
The recalled stainless-steel bottles and cups bottom base can break off, exposing a solder dot that contains lead, posing a lead poisoning hazard to the child. Lead is toxic if ingested by young children, and can cause adverse health effects.
This recall involves 6 oz and 8 oz Green Sprouts Stainless Steel cups and bottles with tracking numbers 29218V06985, 35719V06985, and 33020V06985, which can be found on the bottom of the base. The recalled double-walled stainless steel bottles were sold in aqua, pink, green, and navy colors with one of three closure options: (1) a silicone sippy spout with a colored plastic lid, collar and handle (2) a silicone sippy spout and a straw spout with colored plastic lid, collar and handle, or (3) a silicone straw with plastic screw-on flip cap. The tracking number is printed on the bottom base. The bottles were sold in one of two sizes as indicated:
| | | |
| --- | --- | --- |
| Size | Description | Tracking Number(s) |
| 6 oz | Stainless Steel Sippy Cup | 29218V06985 or 35719V06985 |
| 6 oz | Stainless Steel Sip & Straw Cup | 33020V06985 |
| 8 oz | Stainless Steel Straw Bottle | 29218V06985 or 35719V06985 |
Consumers should immediately take the recalled stainless steel bottles and cups away from children and discard the bottles and cups. Contact Green Sprouts for a full refund in the form of store credit or your money back. Green Sprouts is contacting all known purchasers directly.
The firm has received seven reports of incidents of the bottles' base breaking off exposing the solder dot. No injuries have been reported.
They were sold at Buy Buy Baby and Whole Foods stores nationwide and online at amazon.com, www.buybuybaby.com and www.bedbathandbeyond.com from January 2020 through September 2022 for between $14 and $19.
Facebook Comments



News by Breaking911
Florida man in custody after family member reports threat to burn down hospital: cops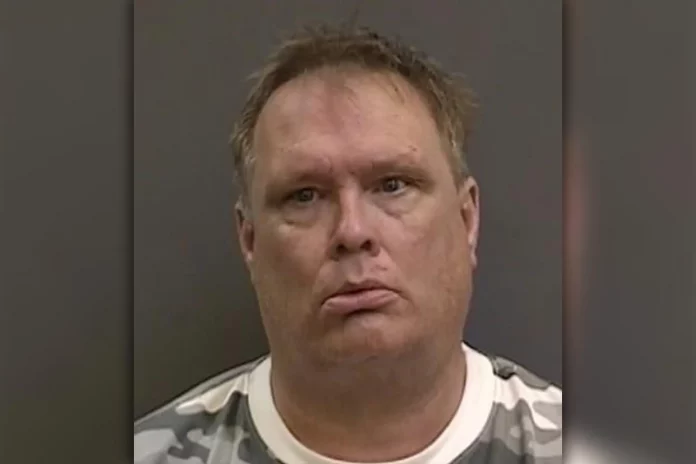 TAMPA – Detectives with the Hillsborough County Sheriff's Office are investigating a man who threatened to burn down a local hospital for revenge.
On Monday, November 21, 2022, at 11:41 p.m., deputies received information that Glenn Schaeffer, 56, had left his residence dressed in camo, and possibly armed with a pipe bomb or Molotov cocktails. Patrol units were able to locate Schaeffer in his vehicle and conducted a felony stop near US Highway 41 S and Pennsylvania Avenue. He refused to exit his vehicle, and fled the traffic stop.
Deputies later made contact with Schaeffer at his residence on the 11000 block of Southern Creek Drive in Gibsonton. He was taken into custody, and arrested without incident. During a search of his vehicle, deputies discovered two firearms, hundreds of rounds of ammunition, and bottles with an unknown liquid.
The TeamHCSO Bomb Team responded to the scene, and after investigating the unknown liquid and bottles, adv ised the liquid did not ignite, and no criminal violation was committed. Glenn Schaeffer admitted to Detectives that he was upset and planning on igniting the liquid at St. Joseph's Hospital – South. He also said the guns were for hospital security guards and anyone else that would pose a threat to him. He wanted to get the attention of the FBI.
"Ensuring the safety of everyone in our community is a responsibility we all share," said Sheriff Chad Chronister. "I commend the family member in this case for reporting the suspect's threatening behavior, and the swift actions of our deputies that thwarted the potential harm to others."
The FBI Tampa Division had an agent on the scene as well. Glenn Schaeffer is facing a charge of Felony Fleeing to Elude. The investigation is ongoing, and more charges could be pending.
---
HCSO
Facebook Comments



News by Breaking911