(ENGLAND) Three police in England were recored placing a knee on a woman's neck and chest at an anti-lockdown protest during "Freedom Day" outside Downing Street.
Only a portion of those protesting at a demonstration are willing to fight. The rest are only there to shout as long as the group covers them. As soon as they notice that the group is breaking up, they break up too and a cascade effect is created.
Philadelphia police officer convicted of manslaughter after shooting unarmed Black motorist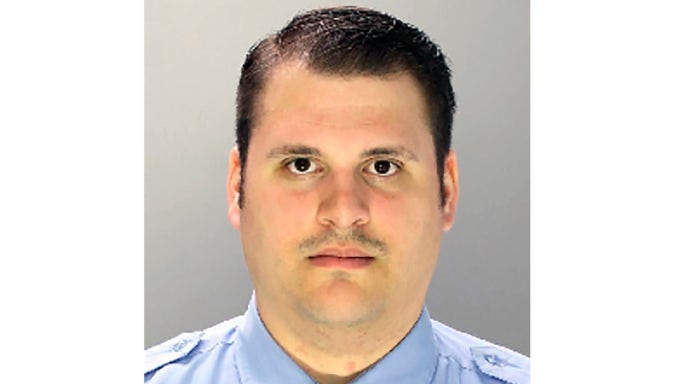 Philly police officer avoids third-degree-murder charge, convicted of voluntary manslaughter
A white Philadelphia police officer was convicted Wednesday of voluntary manslaughter and a weapons charge in the fatal shooting of an unarmed Black motorist shot six seconds after the officer arrived on the scene.
Officer Eric Ruch Jr. told jurors he feared for his life when he fired at Dennis Plowden Jr. as the 25-year-old sat on a sidewalk after crashing a car during a high-speed chase. He said Plowden had his left hand raised, but kept his right hand hidden despite police orders. The officer said he could not take cover and feared he would be shot.
Only later did he realize that Plowden was unarmed, the defense said.
"As soon as my client discovered it was heroin and not a gun, he was upset. He was distraught," lawyer David Mischak said in opening statements last week.
Ruch, 34, dropped his head and cried upon hearing the verdict Wednesday, The Philadelphia Inquirer reported. He was soon taken into custody.
The jury rejected a more serious third-degree murder charge, but also convicted Ruch of possessing an instrument of crime. The felony manslaughter charge carries a term of up to 20 years in prison. Sentencing is set for Nov. 17.
Mischak noted that the jury did not believe that Ruch had murdered Plowden, even though "the prosecution has vigorously pursued a murder conviction" since his client's indictment. He said his client would consider his legal options going forward.
Ruch is one of three city police officers who had been charged with murder for their on-duty actions by District Attorney Larry Krasner, a longtime civil rights lawyer who frequently sued police earlier in his career. A first-degree murder charge filed against him was dropped before trial.
Krasner had little comment after the verdict, thanking jurors for what he called their "noble and demanding" public service, but said he expected to say more at Ruch's sentencing.
During the trial, the defense attorney asked jurors to consider the two-minute chase through a city neighborhood that preceded the shooting. Plowden was driving a car initially thought to be linked to a recent homicide. But authorities said, however, that he was not involved in that case.
"It was a tragedy," Mischak said of the young man's death. "To call my client a criminal really compounds that tragedy."
In a key pretrial ruling, Philadelphia Common Pleas Judge Barbara McDermott barred prosecutors from telling jurors about a series of complaints filed against Ruch during his 10-year police career because he was mostly cleared of wrongdoing by internal affairs.
Prosecutors said there was no justification to shoot Plowden, noting that several other officers took cover and held their fire. The bullet from Ruch's gun went through Plowden's raised left hand before striking him in the head. He died the next day.
Plowden's widow, Tania Bond, who briefly testified at the trial, won a $1.2 million wrongful death settlement from the city.
VIDEO: $150 Million Plan to Refund the Police…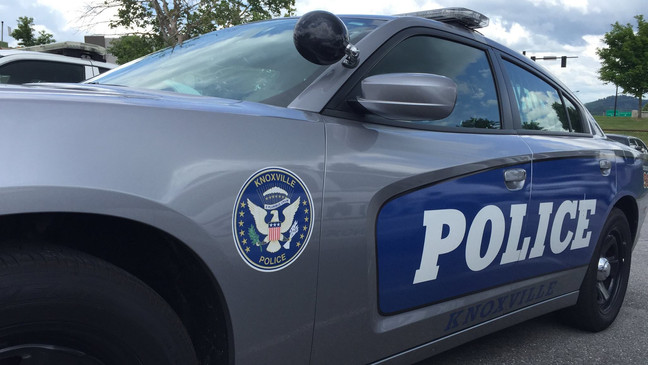 Larry Hogan on Friday launched a new initiative to boost resources for law enforcement across Maryland. Hogan dubbed it "Refund the Police," — the initiative calls for $150 million in funding towards increased crime control, victim protection services, and pay raises for state law enforcement. Additionally, Hogan says he wants the state to match 100 percent of all Crime Stoppers rewards, in hopes more witnesses will come forward to help police close cases.
"The reality is that our police are underfunded and under attack," said Hogan. "To reverse the tide of rising crime, we need to stop demonizing and sabotaging the dedicated men and women who risk their lives every single day to keep the rest of us safe. We cannot defund the police, we need to re-fund the police."
Detective Alleges Retaliation For Reporting Sex Crime

A Louisville Metro Police, Det. Jason Moseley, has filed a lawsuit, claiming he was demoted after he reported a woman's allegation of sexual assault against a sex crimes detective, Det. Kris Pedigo.
Det. Jason Moseley filed suit Wednesday against LMPD and his supervisor, Sgt. Anthony Doninger. Moseley claims that a victim's advocate working with the state's human trafficking task force told him she had been sexually assaulted by Det. Kris Pedigo.
Moseley has alleged that he was mistreated and ultimately demoted because of the report he filed in the department.
Reached on his cell, Pedigo directed all questions to LMPD. A spokesperson for LMPD said they do not comment on pending litigation claiming that claims made in a lawsuit represent one side of a case.
Moseley said in the lawsuit that after he told Doninger about the victim advocate's report of sexual assault, Doninger interviewed her. He then referred her to LMPD's Professional Standards Unit, which investigates potential violations of police policy and also interviewed her, the lawsuit said.
A different internal affairs unit, the Public Integrity Unit, investigates allegations of criminal wrongdoing by LMPD officers and other city officials.
The lawsuit alleges that Det. Doninger became verbally abusive to Moseley after learning of the report. Moseley claims that he and Doninger had once had a great working relationship and had even worked a beat together.
The lawsuit further claims that Doninger and another senior LMPD officer told Moselely he could either willing resign from the Sex Crimes Unit or be removed involuntarily. 
Moseley ultimately resigned from the unit, the suit claims although he remains employed by LMPD according to his attorney, Morgan McGarvey.