Local report of tornado hitting Greene County, Illinois
Illinois police arrest 15 people after they allegedly used PPP loans to bond out of jail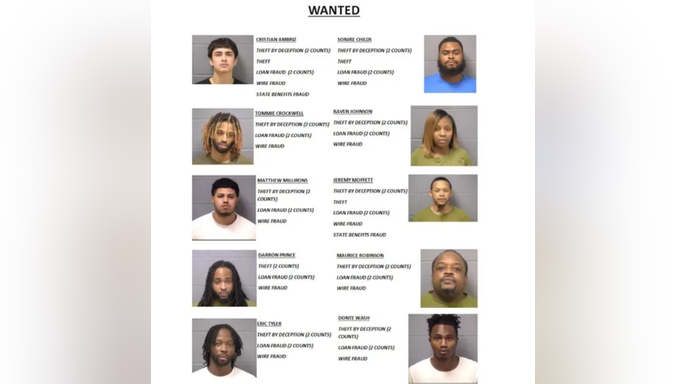 Illinois police said that some inmates in jail were applying for PPP loans
Police in Illinois arrested 15 people after they allegedly used funds from Paycheck Protection Program loans to bond out of jail.
After a data investigation was performed by police, several inmates at the Will County Jail were found to have allegedly applied and received PPP loans that were then used to bond themselves out of jail for their felony cases, according to FOX 32.
PPP recipients cannot be charged with a felony in order to be eligible.
Federal agencies and police have identified 25 people who were in jail and facing felony charges when applying for PPP loans that would go to fake businesses, and said 15 have been arrested and charged with charges such as wire fraud in "Operation Triple P."
Joliet Police Department Detective James Kilgore said that police didn't find business licenses matching the addresses used on the PPP loans.
"The majority of them also use their home address. So we did several periodic spot checks on the residence," Kilgore said. "It just looked like a residence. There was no actual business there. We also checked with the City of Joliet for any type of business license for that address or anybody in that family, which also was negative results."
North Carolina sheriff eyes foul play after 2 missing teens found shot dead in power lines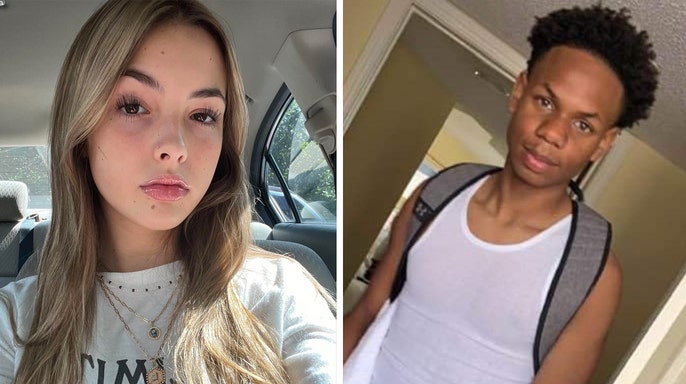 Lyric Woods, 14, and Devin Clark, 18, were both last seen by their families on Friday
A homicide investigation is underway after North Carolina deputies found two bodies with bullet wounds amid a search for two missing teens in Orange County, according to authorities.
A pair of men riding four-wheel ATVs found the remains of a Black male and White female around 3 p.m. Saturday, according to authorities.
"Through our ongoing investigation, we have information that suggests the two individuals located off Buckhorn Road yesterday are Lyric Woods, 14, and Devin Clark, 18," Sheriff Charles Blackwood said in a statement. "Family members reported Lyric missing Saturday afternoon to the Orange County Sheriff's Office; the deputy filed the missing person's report in the National Crime Information Center index (NCIC) at 3:44 pm. Devin Clark's family contacted the Mebane Police Department on Sunday with concerns about his whereabouts. An officer entered him into NCIC at approximately 1:42 pm."
The sheriff had previously said that both victims appeared to be under 20 years old and that they may have been killed in a possible homicide.
"Investigators are still awaiting a report from the medical examiner to confirm the victims' identities," Blackwood continued. "Although we do not have that confirmation yet, in the absence of any other missing persons matching the descriptions of the individuals located, the tragic but logical conclusion is increasingly clear. This loss is devastating for the victims' families and friends, and indeed for the entire community."
The gruesome discovery comes as investigators were looking for Clark and Lyric, who left home Friday and were not seen since.
"As a parent, I cannot imagine how excruciating the wait for confirmation of the victims' identity is. However, the process is important and critical to lead us to the person or persons responsible for this horrific crime," Blackwood said earlier. "I'm asking for your patience as we, along with other investigative agencies, do the work necessary to seek justice for the victims and their families."
Anyone with information is asked to call Orange County Sheriff's Office Investigator Keith Goodwin at (919) 245-2918.
Investigators described Lyric as a 9th grader at Cedar Ridge High School in Hillsborough. They said Clark, of Mebane, attended Eastern Alamance High School.
Fox News fined $1 million for sex harassment and retaliation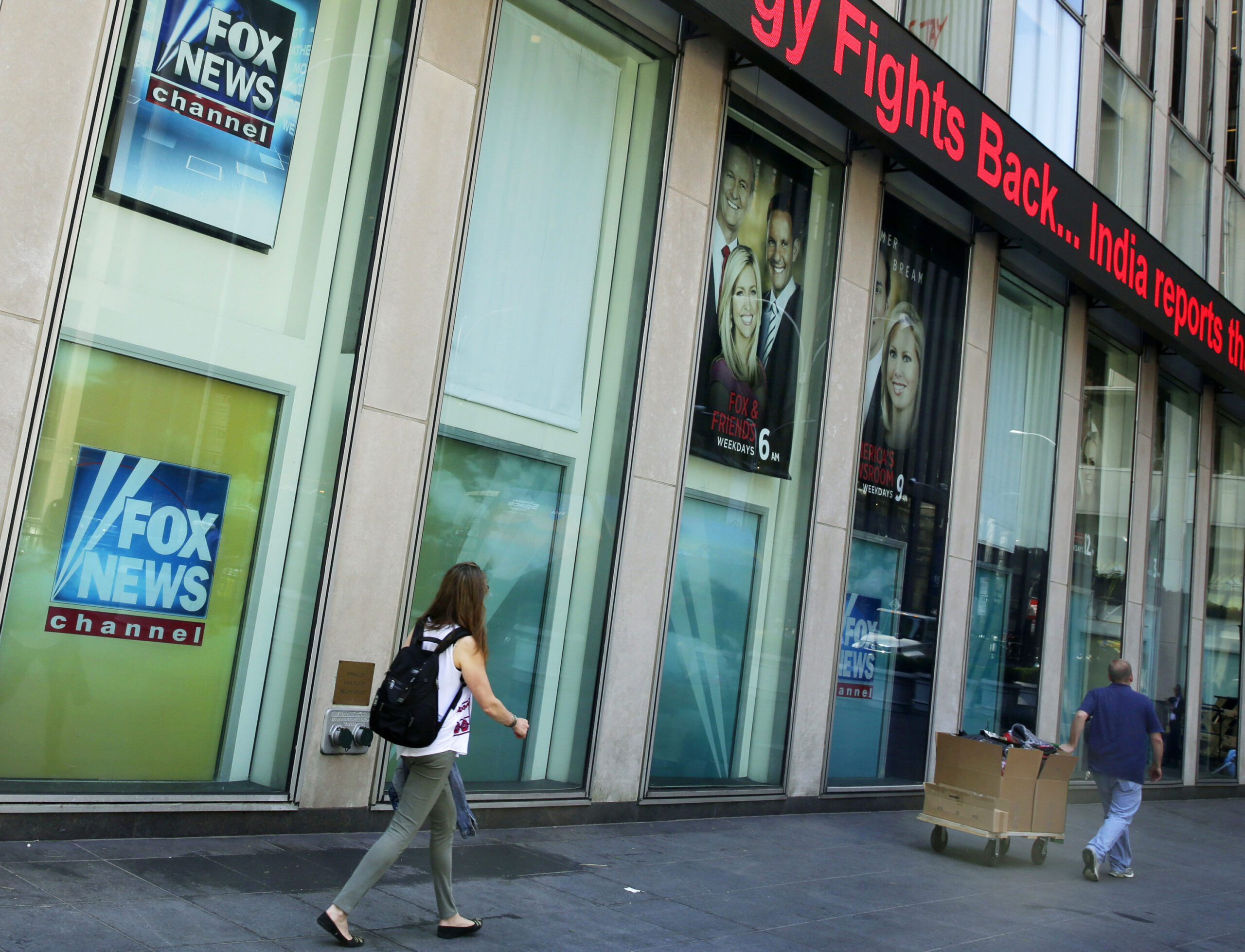 NEW YORK (AP) — The New York City Commission on Human Rights has fined Fox News $1 million, the largest penalty in its history, for violations of laws protecting against sexual harassment and job retaliation.
As part of a settlement agreement announced Tuesday, Fox also agreed to mandate anti-harassment training for its New York-based staff and contributors and to temporarily allow people who allege misconduct under human rights law to bring claims and not be subject to binding arbitration.
The penalty stems from an investigation that began in 2017 following several reports of what the commission called "rampant abuse" at the popular news and opinion outlet.
The first indication of problems at the channel came in 2016 when former anchor Gretchen Carlson charged that now-deceased network chief Roger Ailes had made unwanted advances and derailed her career when she rejected him. Both Ailes and former Fox personality Bill O'Reilly lost their jobs over misconduct allegations.
Several other women have come forward with lawsuits and their own harassment allegations, including former Fox anchor Megyn Kelly.
The $1 million fine groups four separate "willful and wanton" violations that each carried a maximum penalty of $250,000. The commission would not identify the people involved in those cases, or whether there were more.
Human rights officials said they hoped the large penalty would deter bad behavior at any workplace.
"If people would dare to break the law and discriminate or harass people, there will be stiff penalties they would have to pay," said Carmelyn Malalis, chairwoman of the city Commission on Human Rights.
Fox has characterized the cases as the product of a previous regime and said the network has cleaned up its act under the leadership of Suzanne Scott, current CEO of Fox News Media. The commission said it did not interview anyone who came forward after Scott took over in 2018.
"We are pleased to reach an amicable resolution of this legacy matter," Fox said in a statement. "Fox News Media has already been in full compliance across the board, but cooperated with the New York City Commission on Human Rights to continue enacting extensive preventive measures against all forms of discrimination and harassment."
The commission said that women who rejected advances were retaliated against with fewer appearances on the air and bad work assignments and had their text messages spied upon.
Fox News "ensured that those who have complained have no future" working at the network, it said in its findings.
Besides the requirement for training, the commission said Fox must maintain an anonymous hotline for employees to report harassment or job retaliation. Fox's compliance will be monitored by outside inspectors four times in each of the next two years.
Malalis said she hopes the provision requiring Fox not to insist upon mandatory arbitration to settle disputes — forums that often benefit employers and keep allegations secret — will be a model for similar settlements in the future. That provision will be in place for four years. The commission said that everyone who talked to them about harassment and discrimination issues at Fox were hampered by contractual requirements for arbitration.
"This is the essence of 'me, too,'" she said. "We're putting this out in the public so people, whether it is at Fox News or some other corporation, can say 'This is happening to me.'"
People with complaints will have their choice of where they can have their accusations aired, she said. The settlement does not affect confidentiality agreements, in which some employees leaving a company as a result of others' misdeeds agree not to discuss the matter in exchange for money.
Malalis said she could not speak to the working climate now at Fox. Like lots of other corporations, many of its employees have been out of the office due to the pandemic.
"I'm not in place there and can't see what their day-to-day operations are," she said. "It was the intention of this agreement to shape what is going on at Fox now and certainly what will happen at Fox in the future."
Since 2017 the commission has filed 521 claims of gender-based workplace harassment, assessing $4.5 million in damages and penalties.