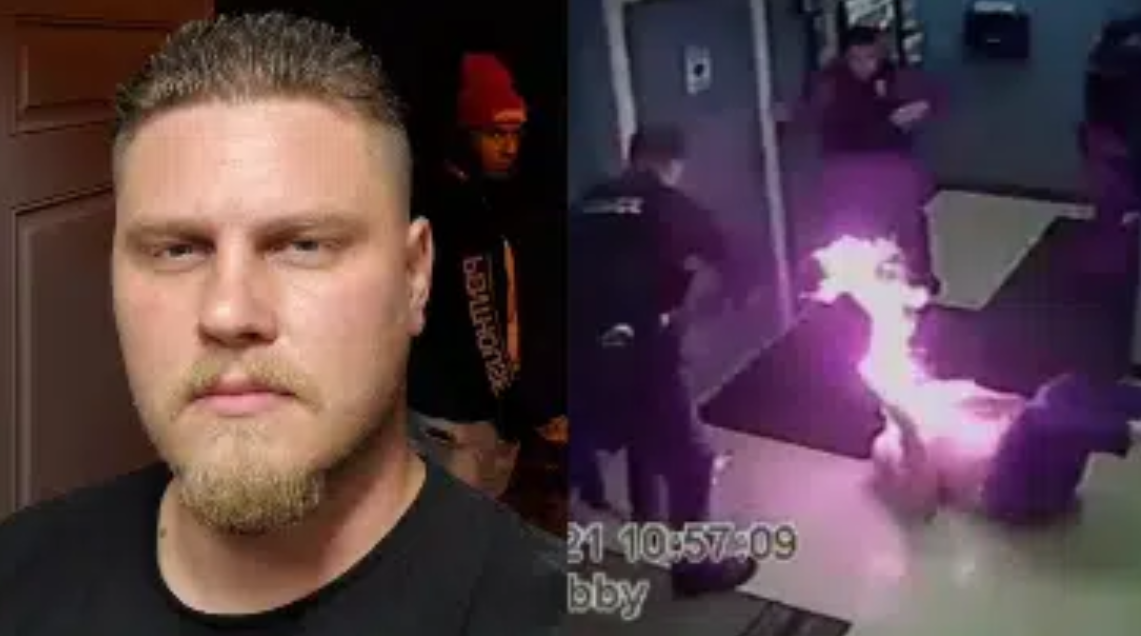 VIDEO: Man dripping in sanitizer catches into flames after getting tased by police in New York
Shocking new video shows the moment a man who doused himself in sanitizer burst into flames after he was tased by police in New York.
Police say Jason Jones, 29, allegedly stormed into the Catskill Police Department on October 30 and an argument broke off with officers in the lobby.
During the confrontation, Jones doused himself with hand sanitizer and the disturbing video shows one of the officers pull out a stun gun and tase Jones, who immediately burst into flames. The chemical reaction caused by the electric wattage and the sanitizer caused Jones' skin to catch on fire.
The footage then shows Catskill police officers running for cover, leaving Jones behind as he desperately tried putting out the flames engulfing his upper body and head.
Jason Jones died on December 15 after spending six weeks in a medically-induced coma at the Westchester Medical Center Trauma & Burn Center in Syracuse.
"Jason was unarmed, in the police station, and not threatening anyone when the police hit him with 50,000 volts of electrical current and he ignited," said Kevin Luibrand, a lawyer representing the Jones family. "Instead of helping Jason, the police ran out the room, shut the door and let him burn."
After inhaling the heat and the fire, Luibrand says it destroyed the lining of Jones's lungs.
A law enforcement official with extensive experience training police on the use of force reportedly said officers are instructed to never use a Taser on an individual who may have been recently exposed to a flammable liquid, including hand sanitizer which contains alcohol.
He said officers also should have immediately shifted their actions to trying to assist Jones when he caught fire.
"Once the threat has been stopped, you don't just say, 'I'm going to let that person burn,'" the official said.
The office of New York Attorney General Letitia James is investigating his death.
Top 4 Wildest High-Speed Police Chases with Suspects on the Run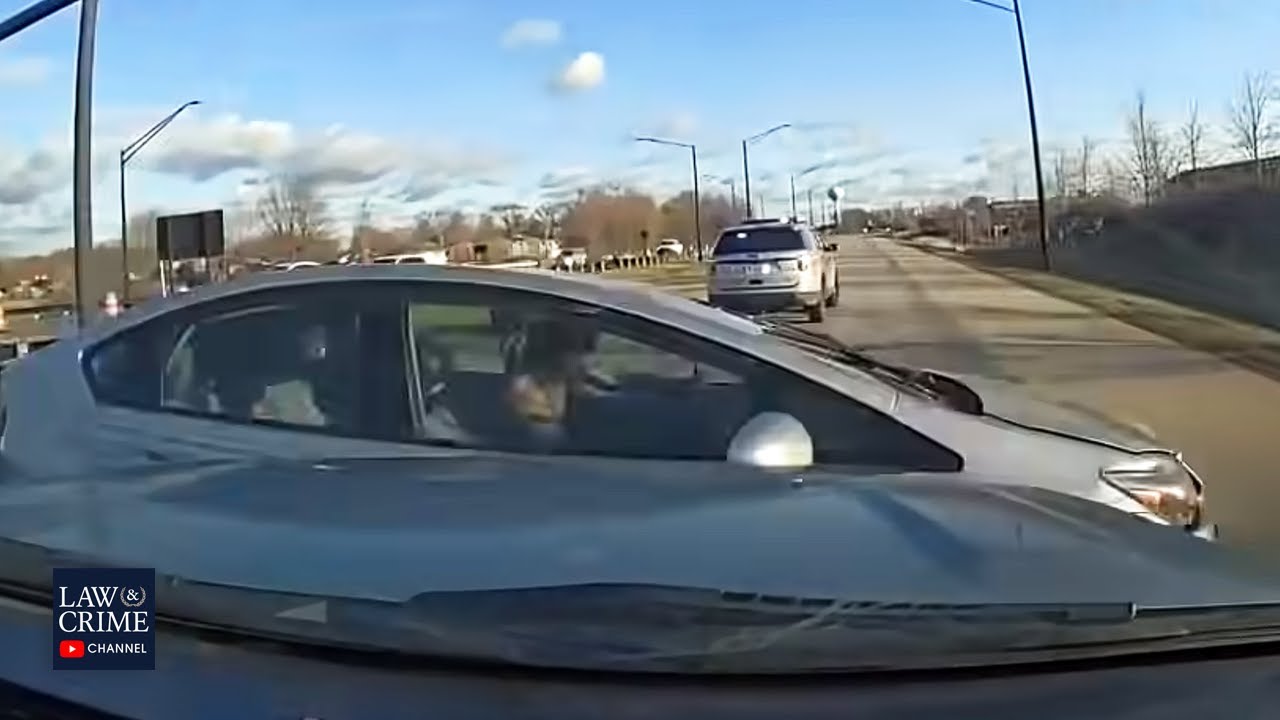 WATCH: Top four wildest high-speed police chases with suspects on the run.
#Police #Dashcam #LawAndCrime
STAY UP-TO-DATE WITH THE LAW&CRIME NETWORK:
Watch (more…)
Lawyer for NY Bishop Reacts to Arrests Made in $1M Jewelry Robbery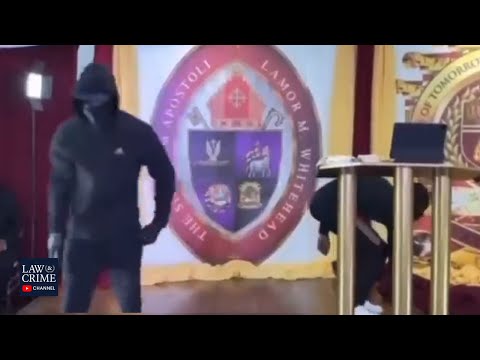 Two men were arrested in connection to the armed robbery of New York Bishop Lamor Whitehead for more than $1 (more…)
Body Cam Footage Released Shows Moments Leading Up To Officer Involved Shooting In Dallas That Left A Man Dead

A man was fatally shot by Dallas police after he opened fire on them during a disturbance call early Wednesday morning.
Around 5:30 a.m. officers responded to an armed encounter call on the 10300 block of Shiloh Road in Dallas.
Officers Jacob Rozenburg, Brandy Walling and Otilo Valdez-Sanchez Jr. responded to the call and found the suspect, 64-year-old Darrell Hibbard, in the yard holding a handgun.
Authorities asked Hibbard to drop his weapon multiple times but instead he pointed it at officers and opened fire.
Officers immediately began to return fire and Hibbard was struck multiple times. They performed medical treatment and he was transported to an area hospital where he died from his injuries.
During the investigation officers found several rifles on the man's porch.
Although all three officers fired their department issued weapon none of them were injured. Two of the officers patrol cars were also struck in the crossfire.


Post Views:
46
Body Cam Footage Released Shows Moments Leading Up To Officer Involved Shooting In Dallas That Left A Man Dead