TEXAS — New bystander video shows the moment an Austin police officer punched a woman several times in the head as two officers restrained her on the ground.
Austin police said in an arrest affidavit that she refused to get up from the ground at an Austin shopping mall, in addition to scratching one of the officers.
According to the affidavit, 26-year-old Simone Nicole Griffith was seen camping and sleeping on the side of the Carousel Pediatrics-Springdale building in the area of 7112 Ed Bluestein Boulevard on October 30 at around 5:15pm.
Austin Police reports a criminal trespass notice was issued by a security guard for the complex, but Griffith still refused to leave.
Responding officers say Griffith refused to get up and was aggressively cursing "Shut the f### up, I ain't doing nothing. I know the m###########g law b####!".
When officers told Griffith she was under arrest, she said, "No I am not. I don't have to get up for you. You are not the law b####," police said.
When officers tried to place her in handcuffs, she pulled her hands away and hit an officer in the face, scratching him, according to police.
"[We] proceeded to tell [Griffith] not to resist but she kept fighting back," the affidavit read.
At that moment, one of the officers can be seen punching Griffith at least five times in the head and upper body.
The affidavit claims officers "ultimately had to use force to apprehend her even though Nicole was already notified that she was under arrest."
Police said the officer injured in the scuffle suffered a 1/2 inch bloody laceration to the left side of his cheek as well as kicking to his torso and hip area.
Griffith was charged with misdemeanor resisting arrest and criminal trespassing.
This is not Griffith's first run-in with the law, according to police. She's been arrested several times in the past and has been charged with resisting arrest in another Texas city.
Griffith has since filed a lawsuit against the city of Austin, where her attorney Rebecca Webber claims Griffith is "profoundly mentally ill" — and was camping on the sidewalk of the strip mall because she did not have a safe or permanent place to live at the time.
A use of force investigation is underway.
Top 4 Wildest High-Speed Police Chases with Suspects on the Run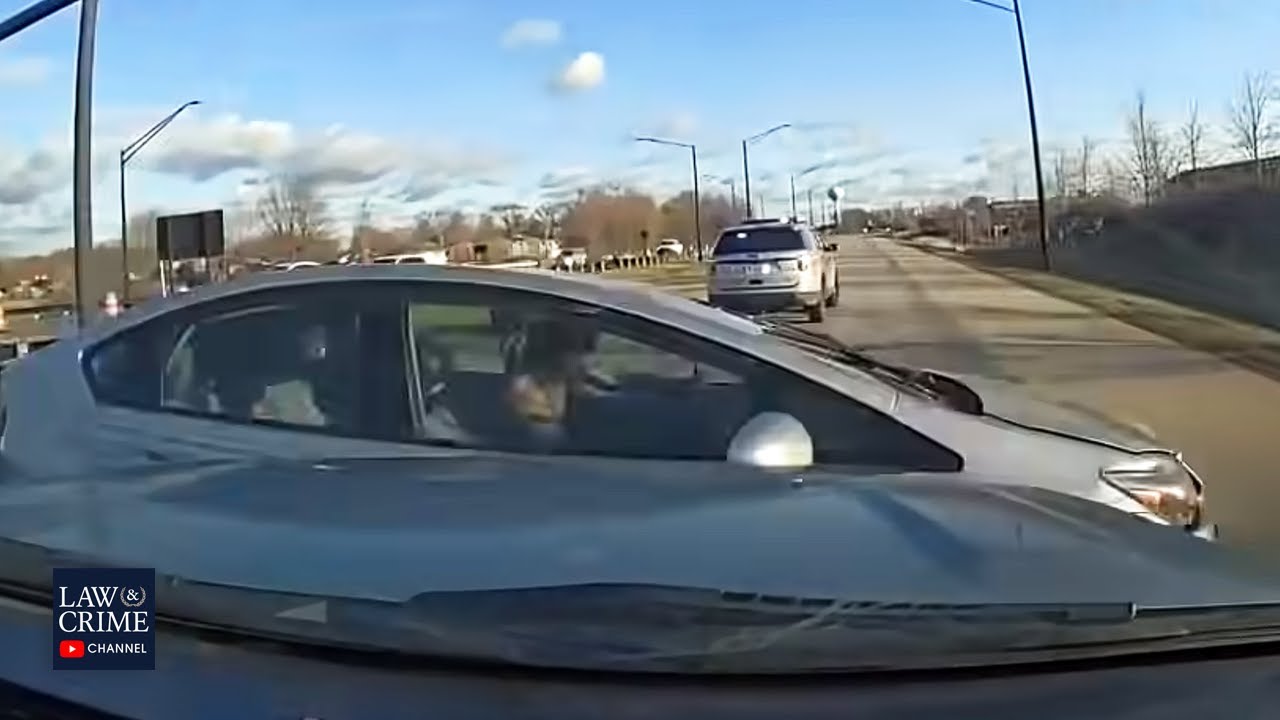 WATCH: Top four wildest high-speed police chases with suspects on the run.
#Police #Dashcam #LawAndCrime
STAY UP-TO-DATE WITH THE LAW&CRIME NETWORK:
Watch (more…)
Lawyer for NY Bishop Reacts to Arrests Made in $1M Jewelry Robbery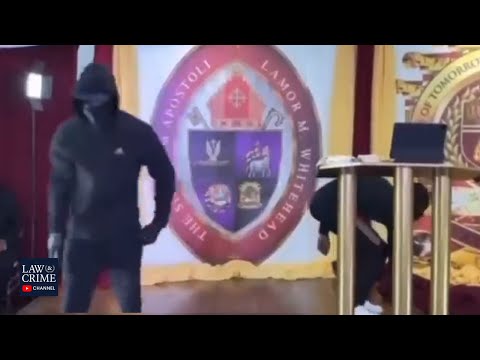 Two men were arrested in connection to the armed robbery of New York Bishop Lamor Whitehead for more than $1 (more…)
Body Cam Footage Released Shows Moments Leading Up To Officer Involved Shooting In Dallas That Left A Man Dead

A man was fatally shot by Dallas police after he opened fire on them during a disturbance call early Wednesday morning.
Around 5:30 a.m. officers responded to an armed encounter call on the 10300 block of Shiloh Road in Dallas.
Officers Jacob Rozenburg, Brandy Walling and Otilo Valdez-Sanchez Jr. responded to the call and found the suspect, 64-year-old Darrell Hibbard, in the yard holding a handgun.
Authorities asked Hibbard to drop his weapon multiple times but instead he pointed it at officers and opened fire.
Officers immediately began to return fire and Hibbard was struck multiple times. They performed medical treatment and he was transported to an area hospital where he died from his injuries.
During the investigation officers found several rifles on the man's porch.
Although all three officers fired their department issued weapon none of them were injured. Two of the officers patrol cars were also struck in the crossfire.


Post Views:
46
Body Cam Footage Released Shows Moments Leading Up To Officer Involved Shooting In Dallas That Left A Man Dead