The U.S. State Department on Tuesday issued a "Worldwide Caution to U.S. citizens" following the killing of Al-Qaeda leader Ayman al-Zawahiri:
The Department of State remains concerned about the continued threat of terrorist attacks, demonstrations, and other violent actions against U.S. citizens and interests overseas. The Department of State believes there is a higher potential for anti-American violence given the death of Ayman al-Zawahiri on July 31, 2022. Current information suggests that terrorist organizations continue to plan terrorist attacks against U.S. interests in multiple regions across the globe. These attacks may employ a wide variety of tactics including suicide operations, assassinations, kidnappings, hijackings, and bombings.
As terrorist attacks, political violence (including demonstrations), criminal activities, and other security incidents often take place without any warning, U.S. citizens are strongly encouraged to maintain a high level of vigilance and practice good situational awareness when traveling abroad.  U.S. government facilities worldwide actively monitor potential security threats and may temporarily close or periodically suspend public services to assess their security posture.  In those instances, U.S. embassies and consulates will make every effort to provide emergency services to U.S. citizens.  U.S. citizens abroad are urged to monitor the local news and maintain contact with the nearest U.S. Embassy or Consulate. 
When planning a trip and prior to departing the United States, U.S. citizens should consult country specific Travel Advisories and information pages on travel.state.gov.  Travelers are also urged to enroll in the Smart Traveler Enrollment Program (STEP) to receive security messages and to make it easier to locate them in an emergency.  The Department uses these security messages to convey information about terrorist threats, security incidents, planned demonstrations, natural disasters, etc.  In an emergency, please contact the nearest U.S. Embassy or consulate or call the following numbers:  1 (888) 407-4747  (toll-free in the United States and Canada) or 1 (202) 501-4444 from other countries.
Private U.S. citizens should not travel to any country to participate in armed conflict.  U.S. citizens are reminded that fighting on behalf of, or providing other forms of support to, designated terrorist organizations can constitute the provision of material support for terrorism, which is a serious crime that can result in penalties, including prison time and large fines. 
Facebook Comments



News by Breaking911
MANHUNT: Cops Search For Man Accused Of Killing Woman In Daytona Beach; Schools On Lockdown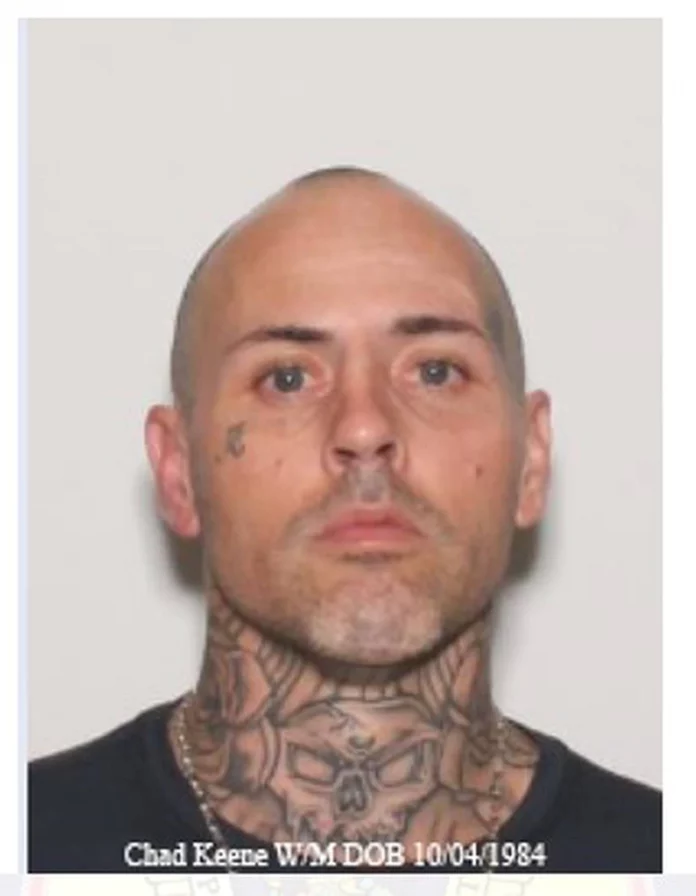 FLORIDA – The Daytona Beach Police Department (DBPD) is investigating a murder which occurred today at 11:56 a.m. near Glenview Blvd.
A 30-year-old woman was transported to Halifax Medical Center, where she succumbed to her injuries.
Police are actively looking for Chad Keene, 37, — last seen in that immediate area — following the shooting death of Karli Elliott, 20.
Three neighboring schools have been placed in lock down. These include: Ortona Elementary, Our Lady of Lourdes, and Riverview Learning Center.
Next of kin has been notified.
No other information is available.
Facebook Comments
News by Breaking911
19 Year Old Arrested For Murder In Dallas

On August 16, Dallas police arrested 19 year old Anthony Charles Barber Jr in connection with murder.
Authorities responded to a shooting call around 10:20 p.m., on May 20,2022, in the 3000 block of E. Ledbetter Drive.
Upon arrival they found an unidentified male in front of the apartment complex suffering from a gunshot wound.
He was transported to an area hospital where he later succumbed to his injuries.
Barber Jr. was arrested and booked into Dallas County Jail for murder. His bond is set for $500,000.


Post Views:
3
https://www.smashdatopic.com/19-year-old-arrested-for-murder-in-dallas/

Family Mourning After 13 Year Old Boy Dies From Accidental Fentanyl Overdose

A family is mourning after finding a family member deceased in the bathroom from an accidental fentanyl drug overdose.
13 year old Jose Hernandez was found hunched over the bathroom sink dead early Wednesday morning by his grandmother.
The family says Jose had just started 8th grade at Aurora Hills Middle School Tuesday, in Colorado. They believe that Jose got some drugs from another child at the school and died from a fentanyl drug overdose.
His uncle said, "He seemed OK". There was no history of him doing any types of drugs or anything like that. I think it was just the crowd he decided to hang out with, and maybe them thinking it was good to tell him 'hey maybe try this out.'"
He also said, "I would just say to the parents, keep an eye open to your kids if they're feeling sad or depressed or something, help them out you know? I know my nephew wasn't depressed or anything like that, but maybe he was a curious kid and wanted to try it out."
The family is awaiting for the autopsy results to determine Jose's actual cause of death.
Aurora PD is currently investigating this case and have not commented.


Post Views:
2
https://www.smashdatopic.com/family-mourning-after-13-year-old-boy-dies-from-accidental-fentanyl-overdose/