LAREDO, Texas — A federal judge sentenced a South Texas man to more than 21 years in federal prison on Feb. 10 for conspiracy to transport noncitizens resulting in death. The sentence followed an investigation conducted by Homeland Security Investigations (HSI), U.S. Customs and Border Protection, and the Texas Department of Public Safety.
U.S. District Judge Micaela Alvarez sentenced 24-year-old Abraham J. Ahumada of Laredo to 262 months in prison to be immediately followed by five years of supervised release. The court also ordered him to pay $4,077 in restitution.
The court heard evidence that Ahumada showed no remorse and laughed about his crime. The defense argued he grew up with ADHD and a learning disability, struggled in school, and fell into crime. Alvarez said that such conditions, while difficult, are also common among law-abiding people.
Ahumada pleaded guilty May 4, 2022.
"The deadly outcome in this case is heartbreaking and just one more example of how smugglers are driven by greed by placing personal profit ahead of public safety," said HSI San Antonio acting Special Agent in Charge Craig Larrabee. "This defendant will spend more than 21 years in federal prison for his actions. Smuggling people is extremely dangerous for all involved, and HSI will continue to work aggressively to bring these criminals to justice."
"Three people are dead because of this human smuggler's reckless behavior," said U.S. Attorney Alamdar S. Hamdani. "Traveling over 100 miles per hour on a highly trafficked rural highway, his actions caused one victim to be ejected from the vehicle and another to be killed on impact — his body trapped inside the burning car. This man took three lives, ruined his own, and will pay the price in federal prison for decades."
According to court documents, on Nov. 13, 2021, Ahumada drove a black Nissan Murano down U.S. Highway 83. Law enforcement officers attempted to pull him over, but he fled and accelerated above the speed limit. Ahumada disregarded a red light during the pursuit and collided with a passenger vehicle, which had the right of way, crossing the intersection. The collision resulted in three deaths. Two individuals in Ahumada's vehicle were pronounced dead on the scene, and so was a woman who was traveling in the struck vehicle with children. The three children suffered bodily injuries and were taken to a local hospital for treatment.
Ahumada will remain in custody pending transfer to a U.S. Bureau of Prisons facility to be determined in the near future.
---
HSI
Facebook Comments



News by Breaking911
Correction Officer Arrested For Filming NSFW Video With Inmate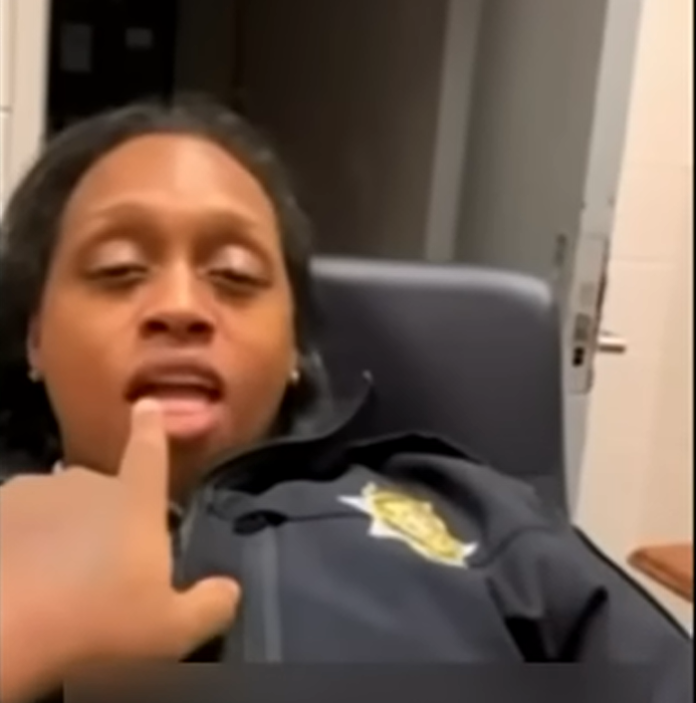 FULTON COUNTY, Ga. (WSBTV) — A former detention officer with the Fulton County Sheriff's Office is facing more than a dozen charges after she was accused of improper sexual behavior with an inmate. Kawana Jenkins, 36, was fired and arrested after video surfaced of her engaging in explicit acts with an inmate on a contraband cellphone.
Read more From WSBTV here.
Facebook Comments
News by Breaking911
Stepmother On Trial: Letecia Stauch Accused of Killing 11-Year-Old Stepson in His Own Bed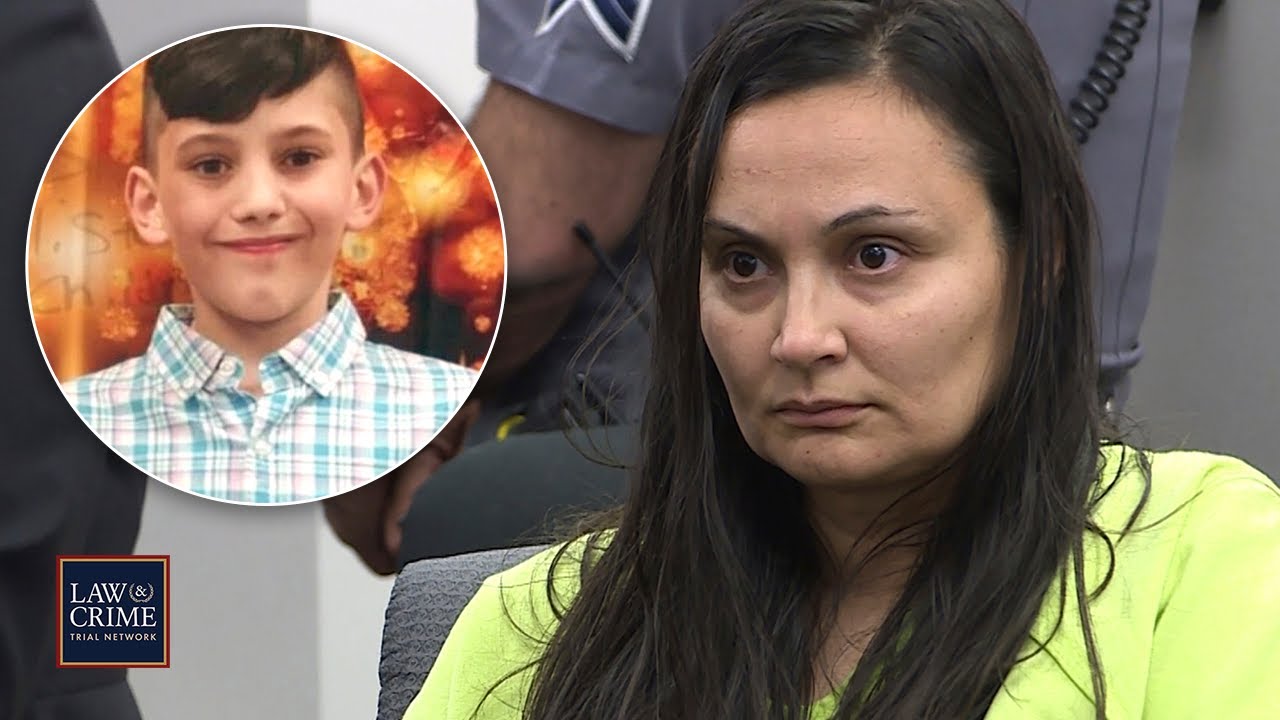 The Colorado woman accused of killing her 11-year-old stepson and dumping his remains across the country in Florida is facing (more…)
GRAPHIC: Body Cam Released Of Deadly Police Shooting Inside Maryland Apartment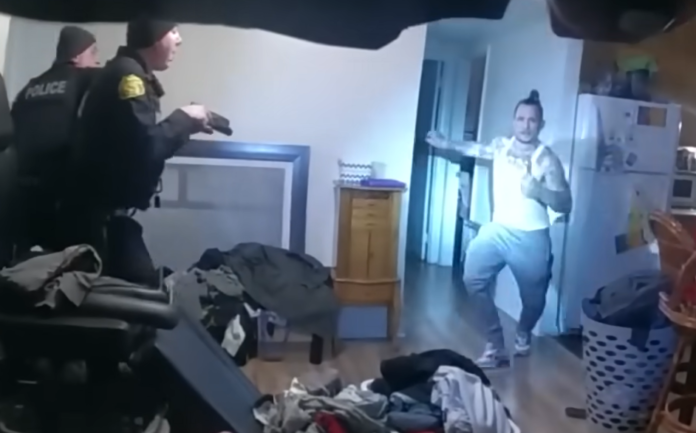 Frederick, Maryland — On Saturday, March 4, 2023, at approximately 6:20 p.m., three officers with the Frederick Police Department were dispatched to an apartment in the 1500 block of N. East Street to find a man with an open probation violation warrant who was believed to be at that location.
When the officers arrived, the apartment's resident denied that the man, 44-year-old Joseph Sherril was present, but allowed officers to come inside and search for him. Inside the apartment, one officer found Sherril hiding in a bedroom closet and armed with a knife. Officers began speaking with Sherril, giving him commands to "drop the knife," while backing away from him into the apartment's living room.
Sherril then rapidly moved toward one of the officers with the knife held out in front of him. At that point, two of the officers discharged their firearms, striking Sherril. Officers called for EMS and performed CPR, and Sherril was later pronounced dead on scene.
A knife was recovered near Sherril at the shooting scene. No officers were injured.
(H/t: @shanermurph / Twitter)
Facebook Comments



News by Breaking911