Jail records show 37-year-old Amanda Doll remains in custody on a charge of statutory rape of a child less than 15 years old
A North Carolina teacher and mom of four, once nominated for "Teacher of the Year," now stands accused of sexual abuse of a student, according to reports.
Jail records show 37-year-old Amanda Doll remains in custody on a charge of statutory rape of a child less than 15 years old.
WRAL-TV reports Doll, who first started out as a substitute teacher for the Johnston County School District, was hired as an English teacher at West Johnston High School in Benson, N.C., in August 2021.
She resigned last Friday, the same day she was taken into custody, per the outlet.
Citing the arrest warrant, the station reports the alleged abuse involving the student victim occurred on Aug. 12.
In a statement obtained by WTVD-TV, the school district said it takes any allegations involving staff, seriously.
"Although we cannot discuss the specifics of an investigation into alleged staff misconduct, we can confirm that whenever such allegations arise, our administration responds swiftly, by investigating the allegations and, sometimes, by removing staff from classrooms pending completion of a thorough review," the statement reads, per the station. "School administrators are always able and willing to speak with any and all parents who may have concerns."
So that she could reportedly get home to her children, Doll asked a judge for a low bond amount, which was denied on Tuesday. Her bond was set at $1 million, per the station.
It was unclear if Doll entered a plea to the charge and attorney information for her was not immediately available.
She is due back in court Sept. 22.
California man given two life sentences 1980s in cold case rape-murders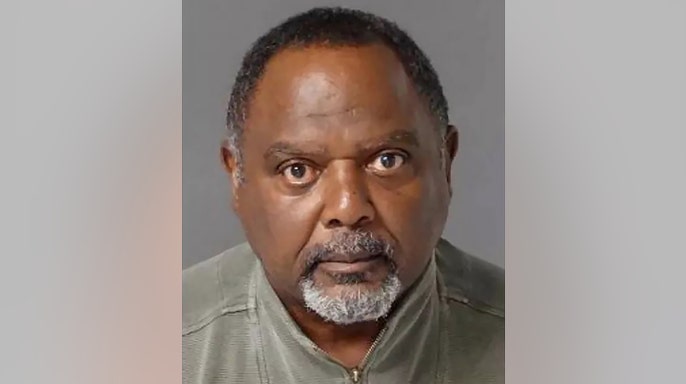 Horace Van Vaultz Jr., 67, was described by Los Angeles County prosecutors as a 'Sexually motivated serial killer'
A man described as a "sexual predator" and convicted of raping and killing two women in the Los Angeles area in the 1980s was handed down Monday two life sentences after both cases went cold for decades.
Jurors deliberated about three hours in August before convicting Horace Van Vaultz Jr., 67, of two counts of first-degree murder for the deaths of Selena Keough and Mary Duggan, Fox Los Angeles reported.
They also found him guilty of special-circumstance allegations of multiple murders, murder during a rape involving both women and murder during sodomy involving Keough.
Keough, a 21-year-old mother, was killed by strangulation on July 16, 1981, in San Bernardino County and dumped under brushes. Duggan was found dead of asphyxiation on July 9, 1986, in the trunk of a car in Burbank.
"When you get past the shock of hearing your daughter is dead, you wonder who is out there that did this," Duggan's mother, Maureen, said in a statement read in court by Deputy District Attorney Beth Silverman at the sentencing, the news outlet reported.
During his trial, Vaultz, a former Marine, testified on his own behalf and denied any wrongdoing.
"My semen means I may have had sex with the person. It doesn't mean I killed them," he said.
Both cases went cold before technological advancements gave investigators the tools to take another look into the killings. Vaultz's prosecution was the first time Los Angeles County used investigative genetic genealogy, where detectives accessed commercial DNA databases and used DNA from a relative that led them to the suspect, former Los Angeles County District Attorney Jackie Lacey previously said.
Vaultz was initially acquitted in 1988 for the killing of Janna Rowe, 25, as prosecutors said current DNA evidence was not available at the time. While the case cannot be retried, it was used as "pattern evidence" in the current prosecution.
Rowe's body was found strangled and left in a pile of trash in Ventura County in 1986.
Keough's sister, Sabrina Plourde, said it was difficult to sit through Vaultz's trial.
"I didn't know how bad it was until I came to court," she said of hearing the graphic details of what happened to her sister.
VIDEO: Parents Demand Resignations As Emails Indicate Loudoun School Board Knew About Rape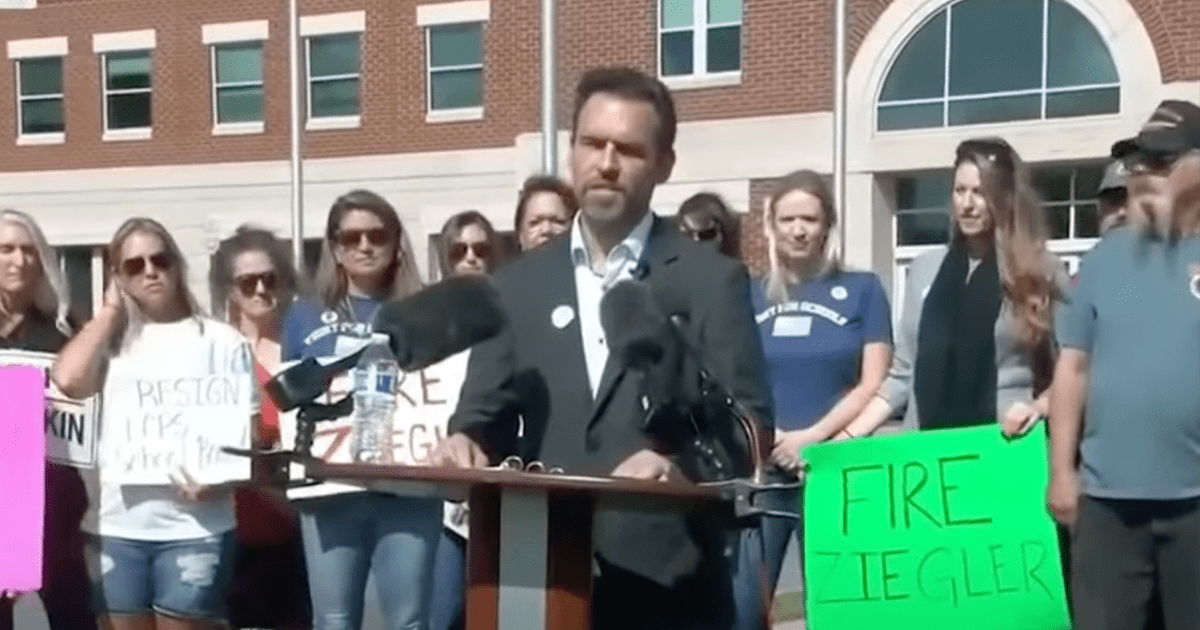 Parents of children in Loudon county schools are expressing outrage and demanding resignations as emails show the Loudon school board knew about a sexual assault that took place in their school system.
"Resign tonight, all of you," one outraged father said to the board, "end the mockery you have brought on this great county"
A Loudon County teen was charged with "two counts of forcible sodomy, one count of anal sodomy, and one count of forcible fellatio."
In June, Loudon County superintendent Scott Ziegler claimed "We don't have any record of assaults occurring in our restrooms."
Ziegler said in an October 15th statement "First, let me say to the families and students involved, my heart aches for you and I am sorry that we failed to provide the safe, welcoming and affirming environment that we aspire to provide. We acknowledge and share your pain and we will continue to offer you support to help your families through this trauma."
Tuesday, Loudoun County students "walked out" of class in protest of alleged sexual assault incident and solidarity with the victim.
WATCH:
US Officials: Afghan Who Was Placed in Montana by Biden Admin Charged with Raping Teen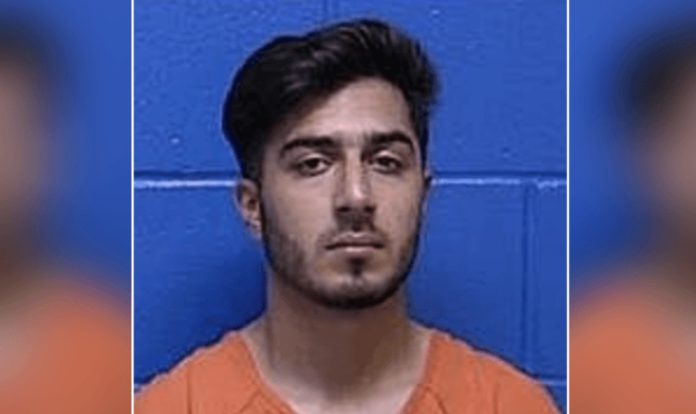 A disturbing report reveals that 19-year-old Zabihullah Mohmand has been charged with a felony for allegedly raping a woman in Montana.
He was placed in the state by the Biden administration, according to U.S. officials.
The victim has been identified as 18-year-old "Jane Doe" in court documents.
She says she met Mohmand and two other men at a bar and they agreed to leave to go to a house party.
However, she later learned there was no house party.
The Missoulian reported what alleged occurred at Mohmand's hotel instead:
While telling police her story, she then began crying. She and Mohmand did have sex, she said, adding "(she) just couldn't get him off me." Mohmand wouldn't let her leave, she told law enforcement. She also mentioned that another man was in the room during the assault. When she eventually left the room to get an Uber, Mohmand allegedly followed her out and tried to stop her from leaving.
In cellphone correspondence with her friend, the woman reported being raped. Her neck had significant bruising and red marks, charging documents said. She told officers Mohmand had held her down on the bed by placing his hand around her neck with force.
Three of the top politicians in Montana have issued statements about the alleged rape.
This includes Montana Governor Greg Gianforte, Sen. Steve Daines (R-MT), and Rep. Matt Rosendale (R-MT).
Daines said that the accused individual "was admitted to the United States and placed in Montana under Humanitarian Parole, which is separate from the Special Immigrant Visa (SN) program."
Rosendale said that the accused individual "did not go through the 14-step, 18-24 month vetting process required to obtain a visa and was instead paroled into to the country by President Biden's Department of Homeland Security without proper screening."