PETERSON SPACE FORCE BASE, Colorado (AFNS) — The Department of the Air Force activated the third and final field command of the U.S. Space Force, Space Training and Readiness Command, in a ceremony here Aug. 23.
Secretary of the Air Force Frank Kendall approved the final organizational structure for STARCOM's establishment on Aug. 13, and Chief of Space Operations Gen. John W. "Jay" Raymond wasted no time putting the new command's leadership team in place.
Brig. Gen. Shawn N. Bratton, Air National Guard, assumed command after leading the STARCOM planning team since February 2021. Col. Todd Moore will be the deputy commander and will promote to brigadier general in September, and Chief Master Sgt. James Seballes will be the senior enlisted leader of the new field command.
"Today marks a significant milestone for the U.S. Space Force," said Raymond. "The stand-up of STARCOM is a critical step in aligning education, training, and test and evaluation units under one command, in support of the nation's newest military Service. With our three field commands and commanders now in place, we continue to transition from inventing the force to integrating it, with a targeted focus on developing combat-ready space forces and delivering critical space warfighting capabilities to joint and coalition forces."
People are at the heart of STARCOM's mission. It is charged with preparing Guardians to prevail in competition and conflict through innovative education, training, doctrine, and test. It will deliberately develop Guardians from accessions to separation or retirement, and at every career milestone in between, providing realistic and accessible training, range, and test environments to support the warfighter.
"As space capabilities have evolved over the decades from novelty to nicety to necessity, so has the need to have a military service focused on the space domain that is supported by a command dedicated to developing space professionals," said Bratton. "The bottom line is that STARCOM will prepare every Guardian to prevail in conflict through innovative warfighting capabilities and tactics that keep USSF ahead of any emerging threat."
STARCOM's five goals are: build the USSF training enterprise, develop a domain-focused education enterprise, develop space doctrine and tactics, build the test and range infrastructure, and develop and reinforce Space Force culture. It will accomplish these goals through the missions of its five subordinate deltas, which are organized around a specific function, such as test, doctrine, training, etc.
With the standup of STARCOM also comes a heightened focus on establishing the Space Test Enterprise necessary to deliver robust and credible space capabilities and prepare Guardians to respond to future threats.
"USSF is taking a bold step with the standup of STARCOM by implementing a service-wide integrated test philosophy and bridging the gap between acquisition and operational communities to field resilient space capabilities at speed," said Col. Nick Hague, Director of Test and Evaluation, Headquarters USSF. "Within STARCOM, Space Force will develop the talent, test infrastructure, and test culture that will help secure our nation's interests in the space domain."
During the ceremony, STARCOM deltas – the five subordinate O-6 commands – were also activated. Deltas are comprised of squadrons focused on specific tactics.
The STARCOM deltas and their related functions are:
– Space Delta 1 – Training: provides initial skills training, specialized warfighter follow-on training, and advanced training events and courses in order to prepare USSF forces, and designated joint and allied partners, to prevail in a contested, degraded, operationally-limited, all-domain environment.
– Space Delta 10 – Doctrine and Wargaming: develops USSF doctrine and tactics, conducts the USSF Lessons Learned Program, and executes and supports wargames in order to posture USSF forces, and designated joint and allied partners, to prevail in a CDO, all-domain environment.
– Space Delta 11 – Range and Aggressor: delivers realistic, threat-informed test and training environments through the provision of live, virtual, and constructive range and combat replication capability in order to prepare USSF, joint, and allied forces to prevail in a CDO environment.
– Space Delta 12 – Test and Evaluation: prepares USSF forces to prevail in a contested, degraded, and operationally limited environment through the independent test and evaluation of USSF capabilities and delivery of timely, accurate, and expert information in support of weapon system acquisition, operational acceptance, and readiness decisions.
– Space Delta 13 – Education: delivers institutional developmental education, develops U.S. Space Force officer accessions and executes advanced education programs in order to prepare USSF forces and designated joint and allied partners to prevail in a CDO, all-domain environment.
The locations for STARCOM headquarters and each of the deltas, except for Delta 1, will be determined following the Department of the Air Force's Strategic Basing Process and approval by the Secretary of the Air Force. Delta 1 will be located at Vandenberg Space Force Base, California.
Facebook Comments
South Carolina Governor Declares State of Emergency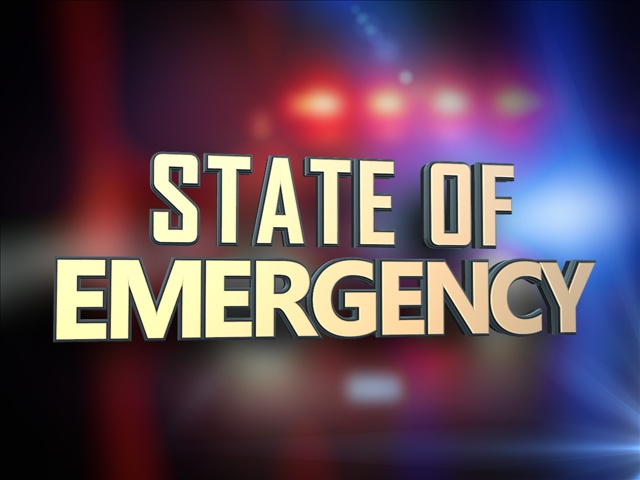 COLUMBIA, S.C. – Governor Henry McMaster today signed an executive order declaring a state of emergency and activating the state's emergency operations plan, which enables state agencies to prepare for Hurricane Ian's potential impact to the state. The governor's order directs the South Carolina Emergency Management Division to coordinate with all relevant state agencies and to be prepared to respond to any requests for state assistance from county emergency managers.
"It's still too early to know exactly how Hurricane Ian will affect South Carolina, but preparations at the state level are well underway, and this declaration of emergency is another step in that process," said Gov. Henry McMaster. "We do know we'll see a lot of rain and significant storm surge on our coastline over the coming days – now is the time for each South Carolina to make plans for every contingency and be prepared."
BREAKING: Hurricane Ian makes landfall near Cayo Costa, Florida as a powerful Category 4 storm – https://t.co/EXqGp0G0l2

— Breaking911 (@Breaking911) September 28, 2022
Facebook Comments



News by Breaking911
SHOCK VIDEO: N.C. Police Officer Shot at Point-Blank Range By 14-Year-Old Boy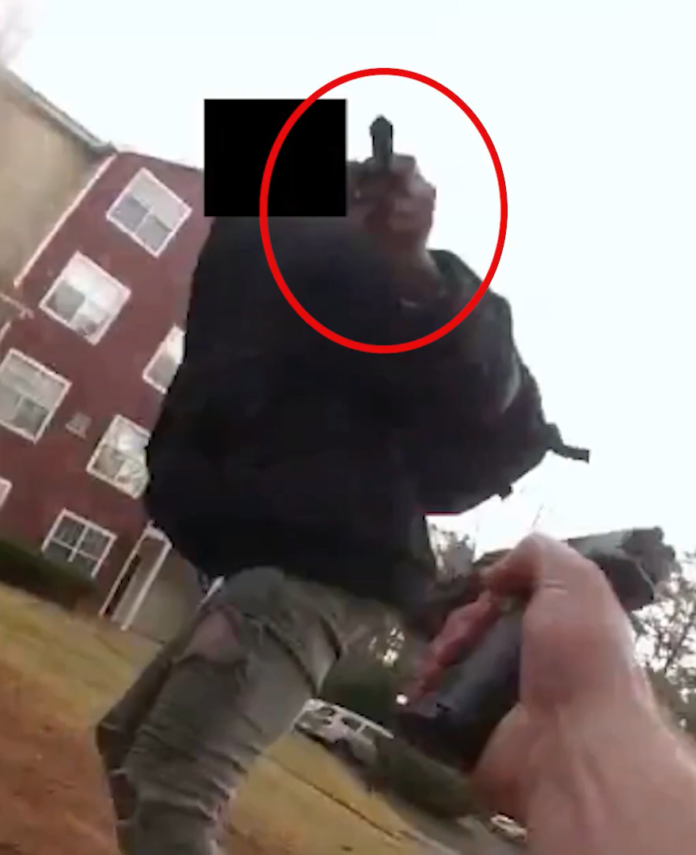 CHARLOTEE, NC (Scroll down for video) – ​On Monday, December 27, 2021, officers were dispatched to a Larceny from Vehicle in progress call for service in the 6100 block of Winged Elm Court. The caller also advised that the suspect had pointed a firearm at a nearby citizen. Responding officers made contact with the suspect, who fled on foot. At the time, it was not known that the suspect was a juvenile. During a brief foot chase, the armed suspect fired at the pursuing officer, Elliott Whitley, striking Whitley in the shoulder. Officer Whitley returned fire and the suspect was not struck.
The suspect continued to run with the weapon towards a heavily populated apartment complex as well as in the direction of other responding officers who were able to take the suspect into custody.

Officer Whitley was transported to an area hospital and was treated for non-life-threatening injuries. The suspect was later identified as a 14-year-old who had an extensive felony history including charges in 46 criminal cases dating back as far as 2014.

The CMPD Homicide Unit responded to the scene to lead the investigation, and Crime Scene Investigation responded to collect physical evidence. Representatives of the Mecklenburg County District Attorney's Homicide Prosecution Team also responded to assist.

As is standard procedure with any officer-involved shooting, the Internal Affairs Bureau conducted a separate but parallel investigation to determine whether CMPD policies and procedures were adhered to during the incident.

The investigation determined that Officer Whitley was justified in his actions, including returning fire, due to the deadly threat posed by the suspect.

Officer Whitley was placed on paid administrative leave, which is standard policy whenever an officer discharges a service weapon. For additional information about this case, please refer to the report: 20211227-0720-01.

Facebook Comments



News by Breaking911
Kevin Spacey Pushes to Limit Testimony From Ghislaine Maxwell Witness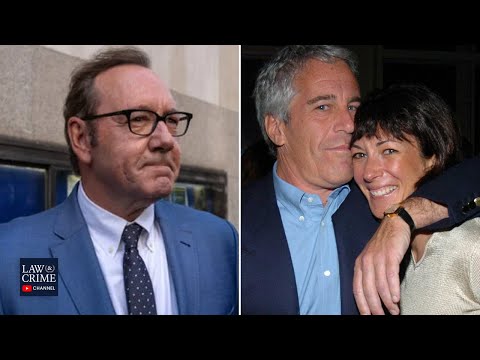 Lawyers for actor Kevin Spacey are trying to bar an expert who testified in convicted sex trafficker Ghislaine Maxwell's federal (more…)