PETERSON SPACE FORCE BASE, Colorado (AFNS) — The Department of the Air Force activated the third and final field command of the U.S. Space Force, Space Training and Readiness Command, in a ceremony here Aug. 23.
Secretary of the Air Force Frank Kendall approved the final organizational structure for STARCOM's establishment on Aug. 13, and Chief of Space Operations Gen. John W. "Jay" Raymond wasted no time putting the new command's leadership team in place.
Brig. Gen. Shawn N. Bratton, Air National Guard, assumed command after leading the STARCOM planning team since February 2021. Col. Todd Moore will be the deputy commander and will promote to brigadier general in September, and Chief Master Sgt. James Seballes will be the senior enlisted leader of the new field command.
"Today marks a significant milestone for the U.S. Space Force," said Raymond. "The stand-up of STARCOM is a critical step in aligning education, training, and test and evaluation units under one command, in support of the nation's newest military Service. With our three field commands and commanders now in place, we continue to transition from inventing the force to integrating it, with a targeted focus on developing combat-ready space forces and delivering critical space warfighting capabilities to joint and coalition forces."
People are at the heart of STARCOM's mission. It is charged with preparing Guardians to prevail in competition and conflict through innovative education, training, doctrine, and test. It will deliberately develop Guardians from accessions to separation or retirement, and at every career milestone in between, providing realistic and accessible training, range, and test environments to support the warfighter.
"As space capabilities have evolved over the decades from novelty to nicety to necessity, so has the need to have a military service focused on the space domain that is supported by a command dedicated to developing space professionals," said Bratton. "The bottom line is that STARCOM will prepare every Guardian to prevail in conflict through innovative warfighting capabilities and tactics that keep USSF ahead of any emerging threat."
STARCOM's five goals are: build the USSF training enterprise, develop a domain-focused education enterprise, develop space doctrine and tactics, build the test and range infrastructure, and develop and reinforce Space Force culture. It will accomplish these goals through the missions of its five subordinate deltas, which are organized around a specific function, such as test, doctrine, training, etc.
With the standup of STARCOM also comes a heightened focus on establishing the Space Test Enterprise necessary to deliver robust and credible space capabilities and prepare Guardians to respond to future threats.
"USSF is taking a bold step with the standup of STARCOM by implementing a service-wide integrated test philosophy and bridging the gap between acquisition and operational communities to field resilient space capabilities at speed," said Col. Nick Hague, Director of Test and Evaluation, Headquarters USSF. "Within STARCOM, Space Force will develop the talent, test infrastructure, and test culture that will help secure our nation's interests in the space domain."
During the ceremony, STARCOM deltas – the five subordinate O-6 commands – were also activated. Deltas are comprised of squadrons focused on specific tactics.
The STARCOM deltas and their related functions are:
– Space Delta 1 – Training: provides initial skills training, specialized warfighter follow-on training, and advanced training events and courses in order to prepare USSF forces, and designated joint and allied partners, to prevail in a contested, degraded, operationally-limited, all-domain environment.
– Space Delta 10 – Doctrine and Wargaming: develops USSF doctrine and tactics, conducts the USSF Lessons Learned Program, and executes and supports wargames in order to posture USSF forces, and designated joint and allied partners, to prevail in a CDO, all-domain environment.
– Space Delta 11 – Range and Aggressor: delivers realistic, threat-informed test and training environments through the provision of live, virtual, and constructive range and combat replication capability in order to prepare USSF, joint, and allied forces to prevail in a CDO environment.
– Space Delta 12 – Test and Evaluation: prepares USSF forces to prevail in a contested, degraded, and operationally limited environment through the independent test and evaluation of USSF capabilities and delivery of timely, accurate, and expert information in support of weapon system acquisition, operational acceptance, and readiness decisions.
– Space Delta 13 – Education: delivers institutional developmental education, develops U.S. Space Force officer accessions and executes advanced education programs in order to prepare USSF forces and designated joint and allied partners to prevail in a CDO, all-domain environment.
The locations for STARCOM headquarters and each of the deltas, except for Delta 1, will be determined following the Department of the Air Force's Strategic Basing Process and approval by the Secretary of the Air Force. Delta 1 will be located at Vandenberg Space Force Base, California.
Facebook Comments
XXXTentacion's Grandma Reacts to Guilty Verdict in Rapper's Tragic Murder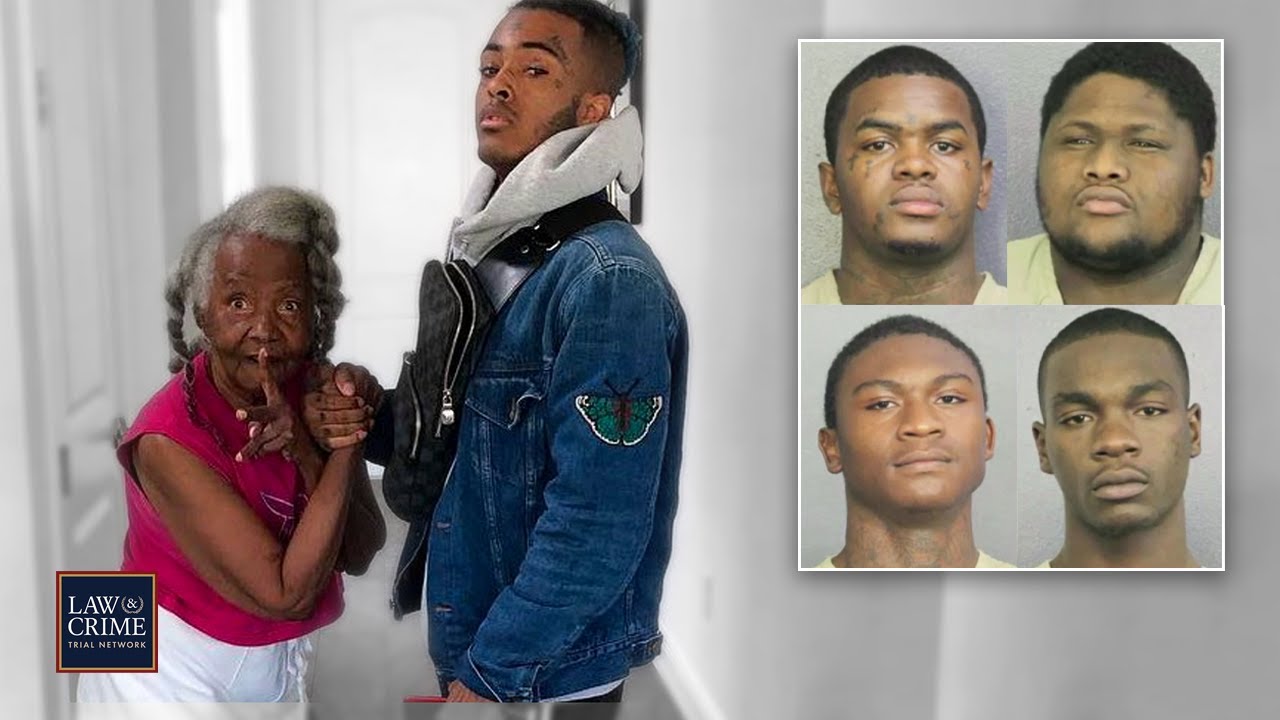 XXXTentacion's grandmother, Yvonne Kerr, spoke to the Law&Crime Network's Jesse Weber about the sweeping guilty verdict in the rapper's murder (more…)
'A MONSTER OF A HUMAN BEING.' | Ex-Cop Sentenced For Sex Abuse Of Teen Boys In D.A.R.E. Program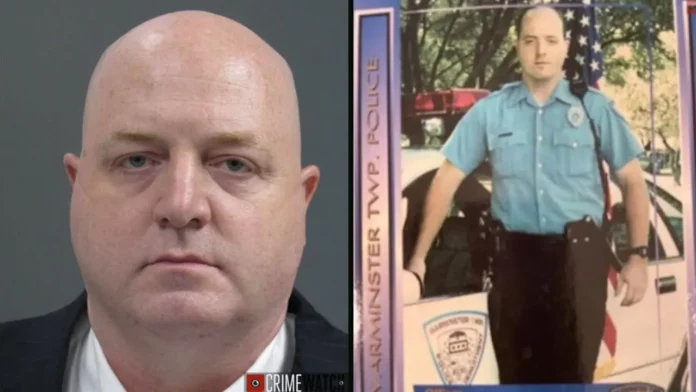 BUCKS COUNTY, PA (BCDAO) – James Carey, the former Warminster Township police officer who sexually assaulted five boys, was sentenced on Tuesday, March 21, 2023, to serve 24 ½ to 55 years in a state correctional institution.
Carey, 54, of Cape May Court House in New Jersey, committed the acts while working as a DA.R.E. officer, a volunteer firefighter and while running a program for troubled youth at the township's recreation center more than two decades ago.
Carey entered an open no contest plea on Oct 27, 2022, to five counts each of involuntary deviate sexual intercourse and corruption of minors, seven counts of indecent assault, two counts each of statutory rape and statutory sexual assault and one count of aggravated indecent assault.
Prior to sentencing President Judge Wallace H. Bateman Jr., heard impact statements from the five victims who courageously testified about the emotional trauma the disgraced officer inflicted on them.
One man said the damage caused years of anger and resentment, leading to substance abuse, incarceration, and suicide attempts.
Another said his chance at a normal life was stolen by a "monster of a human being."
Another victim said he lived his adolescent years in fear, blaming himself for Carey's actions.
"I spent my whole adult life hating myself," he said. "This has impacted every aspect of my life: physically, mentally, financially and emotionally."
Noticing Carey wouldn't look at the victims as they made their statements or look at their childhood photos projected on a screen in the courtroom, Judge Bateman called Carey a coward who used his "badge and uniform as weapons of his depravity."
First Assistant District Attorney Jennifer Schorn said Carey not only used his positions as a police officer and a volunteer firefighter to lure his victims, he also used their families, the community and even the court system.
"He ingratiated himself into the lives of his victims, this is how he identified the most vulnerable among them, this is how he got away with perpetrating unimaginable sexual crimes upon children," said Schorn, describing Carey as a "predator waiting to pounce."
Schorn credited detectives and their unrelenting pursuit to locate victims and praised the victims as some of the most courageous men she's ever met as a prosecutor. Carey was arrested on April 7, 2021, following a lengthy investigation by Bucks County Detectives and an inquiry by a Bucks County Investigating Grand Jury that found Carey sexually assaulted four boys between 1989 and 2009.
The next month following the publicity of his arrest, a fifth victim came forward and Carey faced additional charges. The victim in that case said he was 13 when Carey sexually assaulted him. Carey used his position as a uniformed officer assigned to the D.A.R.E. (Drug Abuse Resistance Education) program to take advantage of victims who were already facing challenges in their lives.
At a preliminary hearing in June 2021, the victims, now in their 30s and 40s, testified about the repeated abuse by Carey.
Most of the assaults happened while Carey was in uniform, the victims testified. Carey was a police officer for Warminster Township from 1989 to 2009, and previously and briefly worked for the North Wales Police Department in Montgomery County (June 1988 to August 1988) and the Warwick Township Police Department (July 1988 to May 1989).
"It doesn't get much worse: When someone in a position of trust does what he did, it shakes the community to its core," Schorn said.
In addition to the sentence, Carey was also deemed a sexually violent predator. During Tuesday's sentencing, Bateman also criticized the actions of the police department during the time Carey worked there for failing to do more for the victims.
"When a young man goes into the police department to make a report I would expect a more professional response," he said. T
he case was prosecuted by First Assistant District Attorney Jennifer M. Schorn and Deputy District Attorney Brittney Kern.
Facebook Comments



News by Breaking911
WATCH LIVE: Gwyneth Paltrow Ski Crash Trial — Sanderson v. Paltrow — Day Two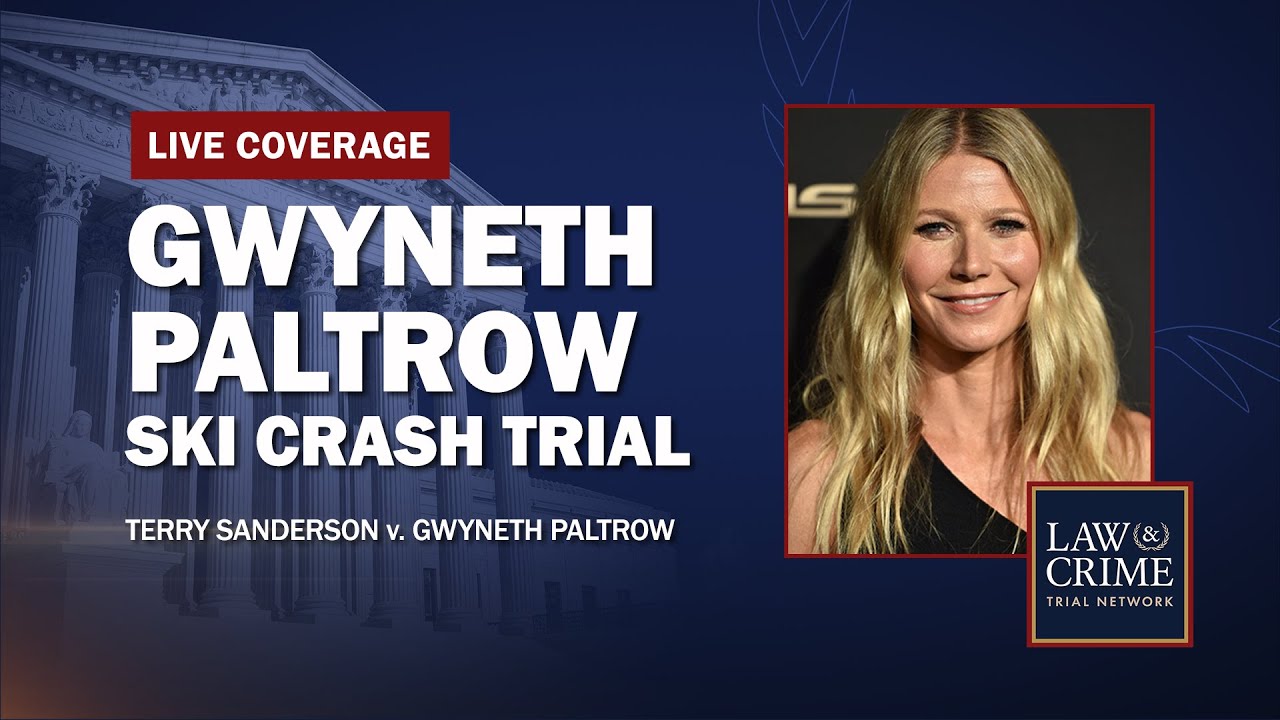 Actress Gwyneth Paltrow is set to face off with a retired doctor in a civil trial starting March 21 over (more…)