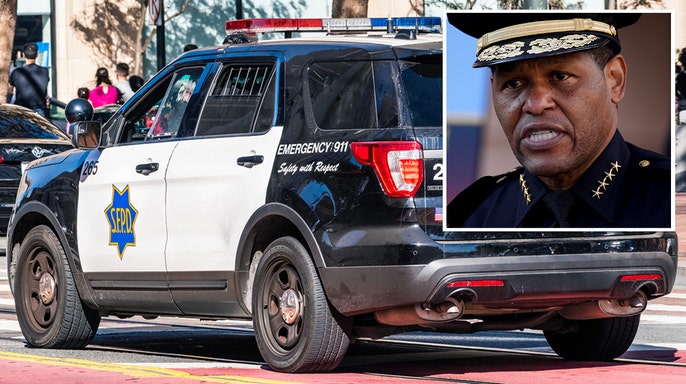 San Francisco rape victim's sues county for using same kit as evidence against her years later in different case
A San Francisco sex assault victim is suing county and city officials after she says DNA from her rape kit was used against her years later
A San Francisco sex assault victim is suing city and county officials after she says her rape kit was improperly used to add her DNA to a police database, where investigators allegedly later used it against her in a criminal case, according to her attorneys.
The woman, identified only as Jane Doe in court documents, is suing both the city and county of San Francisco, Police Chief Bill Scott, the department's crime lab director Mark Powell, the criminalist Kelley Fracchia and SFPD Office Sylvia Lange as well as 50 unidentified defendants, according to Monday's court filing.
"Plaintiff Jane Doe, a sexual assault survivor, was re-victimized by this unconstitutional practice," reads a lawsuit filed Monday in the U.S. District Court for the Northern District California. "In 2016, she provided a DNA sample to the San Francisco Police Department as part of its investigation into her sexual assault. However, she never consented to it to be stored or used for any other purpose."
But the department allegedly kept her DNA on file for at least six years, according to the lawsuit, and "routinely ran crime scene evidence though this database that included Plaintiff's DNA without ever attempting to get her consent or anyone else's consent."
This is the portion of the California Governor's Office of Emergency Services consent form victims sign when submitting their DNA evidence for a sex assault investigation.
Doe's lawyers from the Oakland-based Pointer and Buelna law firm were expected to reveal more details at a Monday news briefing.
Eventually, the DNA sample led to her arrest on unrelated burglary charges – which were later dropped, according to the lawsuit.
Former San Francisco District Attorney Chesa Boudin told the Associated Press in March that the circumstances of the creation of Doe's DNA sample led him to drop the felony burglary charges.
San Francisco Police Chief Bill Scott speaks at a news conference about crime against Asian Americans and Pacific Islanders in San Francisco, California, U.S., January 25, 2022.
A copy of a blank patient consent form makes no mention of adding the victim's DNA to a database and notes that the signee can withdraw their consent at any time.
The lawsuit alleges a violation of Doe's constitutional rights, injuries and damages, breach of duty, negligence, unlawful search and seizure and unlawful arrest.
Then-San Francisco District Attorney Chesa Boudin speaks to a crowd of supporters at his recall election party in San Francisco.
"Since at least 2015, the City and County of San Francisco…has had a policy and/or practice of playing DNA samples taken from crime victims as part of the investigation into the crimes they suffered and/or reported into a 'quality assurance' database without the victims' consent or knowledge," the lawsuit reads. "Defendant CCSF maintained the victim's DNA in the database into perpetuity and tested any genetic material taken from any and all subsequent crime scenes against all DNA samples in the 'quality assurance' database."
The lawsuit is seeking an unspecified payout for damages, the removal of Doe's DNA from the police database and an order prohibiting the city and county from storing similar victims' DNA in the future.
City police said the department does not comment on pending cases, but shared a February statement from Chief Scott on the matter.
"We must never create disincentives for crime victims to cooperate with police, and if it's true that DNA collected from a rape or sexual assault victim has been used by SFPD to identify and apprehend that person as a suspect in another crime, I'm committed to ending the practice," he said at the time.
San Francisco Police Chief Bill Scott is among several officials named in a lawsuit against the city and county of San Francisco alleging misuse of DNA collected from a sex assault victim's rape kit.
"I am informed that our existing DNA collection policies have been legally vetted and conform with state and national forensic standards," the chief continued. "However, there are many important principles for which the San Francisco Police Department stands that go beyond state and national standards. We have long embraced sanctuary for our undocumented immigrant communities, for example, and we years ago ended the practice of using condoms as evidence in prostitution cases."
He went on to announce a review of the department's DNA collection practices.
South Carolina Governor Declares State of Emergency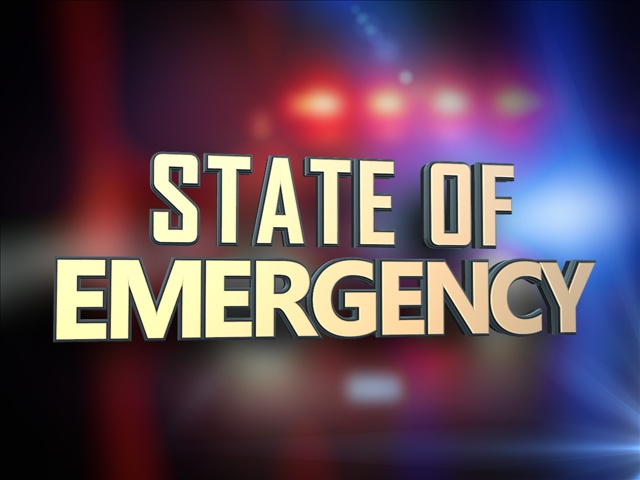 COLUMBIA, S.C. – Governor Henry McMaster today signed an executive order declaring a state of emergency and activating the state's emergency operations plan, which enables state agencies to prepare for Hurricane Ian's potential impact to the state. The governor's order directs the South Carolina Emergency Management Division to coordinate with all relevant state agencies and to be prepared to respond to any requests for state assistance from county emergency managers.
"It's still too early to know exactly how Hurricane Ian will affect South Carolina, but preparations at the state level are well underway, and this declaration of emergency is another step in that process," said Gov. Henry McMaster. "We do know we'll see a lot of rain and significant storm surge on our coastline over the coming days – now is the time for each South Carolina to make plans for every contingency and be prepared."
BREAKING: Hurricane Ian makes landfall near Cayo Costa, Florida as a powerful Category 4 storm – https://t.co/EXqGp0G0l2

— Breaking911 (@Breaking911) September 28, 2022
Facebook Comments



News by Breaking911
SHOCK VIDEO: N.C. Police Officer Shot at Point-Blank Range By 14-Year-Old Boy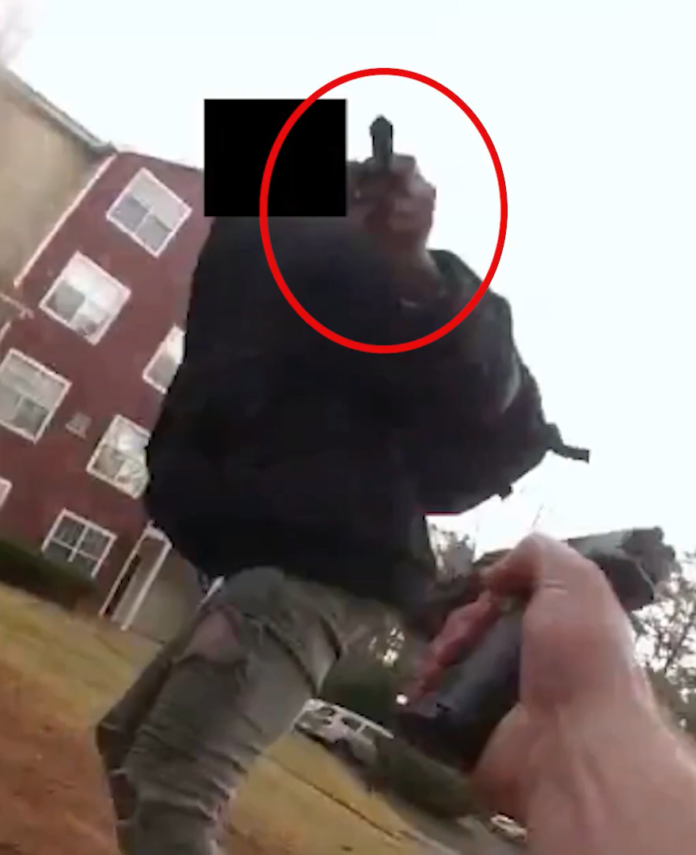 CHARLOTEE, NC (Scroll down for video) – ​On Monday, December 27, 2021, officers were dispatched to a Larceny from Vehicle in progress call for service in the 6100 block of Winged Elm Court. The caller also advised that the suspect had pointed a firearm at a nearby citizen. Responding officers made contact with the suspect, who fled on foot. At the time, it was not known that the suspect was a juvenile. During a brief foot chase, the armed suspect fired at the pursuing officer, Elliott Whitley, striking Whitley in the shoulder. Officer Whitley returned fire and the suspect was not struck.
The suspect continued to run with the weapon towards a heavily populated apartment complex as well as in the direction of other responding officers who were able to take the suspect into custody.
Officer Whitley was transported to an area hospital and was treated for non-life-threatening injuries. The suspect was later identified as a 14-year-old who had an extensive felony history including charges in 46 criminal cases dating back as far as 2014.
The CMPD Homicide Unit responded to the scene to lead the investigation, and Crime Scene Investigation responded to collect physical evidence. Representatives of the Mecklenburg County District Attorney's Homicide Prosecution Team also responded to assist.
As is standard procedure with any officer-involved shooting, the Internal Affairs Bureau conducted a separate but parallel investigation to determine whether CMPD policies and procedures were adhered to during the incident.
The investigation determined that Officer Whitley was justified in his actions, including returning fire, due to the deadly threat posed by the suspect.
Officer Whitley was placed on paid administrative leave, which is standard policy whenever an officer discharges a service weapon. For additional information about this case, please refer to the report: 20211227-0720-01.
Facebook Comments



News by Breaking911
Kevin Spacey Pushes to Limit Testimony From Ghislaine Maxwell Witness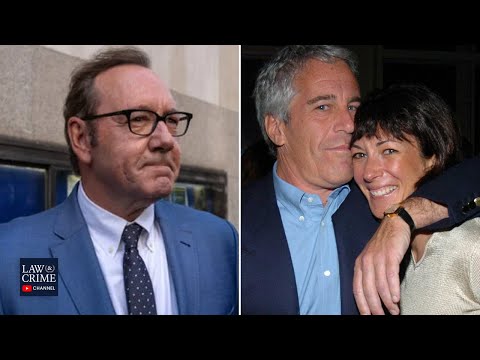 Lawyers for actor Kevin Spacey are trying to bar an expert who testified in convicted sex trafficker Ghislaine Maxwell's federal (more…)