Bradley Dawson escorted to the cell block at the High Court in Lautoka, Fiji
Tennessee man, Bradley Dawson is accused of killing his newlywed bride Christe Chen on their honeymoon in Fiji in July this year.
Lautoka High Court Judge Riyaz Hamza ordered him held with no bail. The judge also rejected Dawson's two bail sponsors, who are locals that live in Fiji, because they did not provide any details on how they know Dawson.
Dawson, 38, has pleaded not guilty to the alleged murder of Christe Chen Dawson, 39, who Fiji police say was found brutally beaten to death in her room at the exclusive Turtle Island Resort on July 9. He arrived handcuffed in court wearing blue shorts, flip-flops and a patterned tropical shirt Tuesday, or early Wednesday local time.
Speaking in the I-Taukei language, Dawson answered shouted questions outside the courthouse, telling reporters "Good morning" and that he was doing well.
Bradley Dawson in handcuffs is escorted by Fijian police officers back to his cell block after the High Court in Lautoka dismissed his bail application.
At the time of his arrest, police found him with more than $1,000 cash in his wallet, his passport, driver's license and credit cards belonging to both himself and his deceased wife.
Prosecutors said Chen suffered a "brain bleed" on July 9 and confirmed in court the claims of Chen's family attorney, who previously said she died of severe traumatic head injuries and multiple traumatic injuries to her body.
Dawson has pleaded not guilty and his defense attorney Iqbal Khan is contesting unsigned statements Dawson made to police, known in Fiji as a "caution interview," in which he allegedly confessed to killing Chen. After the interview, he declined to sign the document and, through his attorney, has maintained that he is innocent.
Judge Riyaz Hamza was expected to rule on the bail application, and another hearing was already set for Sept. 26 as prosecutors and the defense wrangle over the unsigned caution interview.
Bradley Dawson is escorted back to his cell after a judge denied his request for bail. Dawson is accused of murdering his wife while the newlyweds were on a luxury honeymoon in
Prosecutor Alvin Singh and attorneys for Chen's family had opposed bail for Dawson, who they argued is indeed a flight risk after he allegedly ditched his GPS watch and phone at the resort and fled with just his wallet and passport in the hours after Chen's brutal beating death. Khan said the state is already in possession of Dawson's passport, that he consented to surrendering it and that he has no other passports or travel documents.
The medical examiner found "multiple blunt force injuries around her head and face," Ronald Gordon, her family's lawyer, previously told Fox News Digital. When her parents visited her in the morgue, he added, her mother "was inconsolable because of the injuries."
A judge denied a Tennessee IT specialist bail as he stands accused of brutally beating his wife Christe Chen to death on their honeymoon in Fiji.
According to authorities, a woman who was staying at Turtle Island at the same time as the couple, said Dawson and his wife appeared happy the evening of the alleged fight. The vacationer said she later heard "loud banging sounds" from the couple's room, according to the police report.
Dawson and Chen married in February after just a few months of dating and moved into a new home in Memphis, but Gordon said Dawson had previously traveled to Fiji with an ex-wife just two years ago.
South Carolina Governor Declares State of Emergency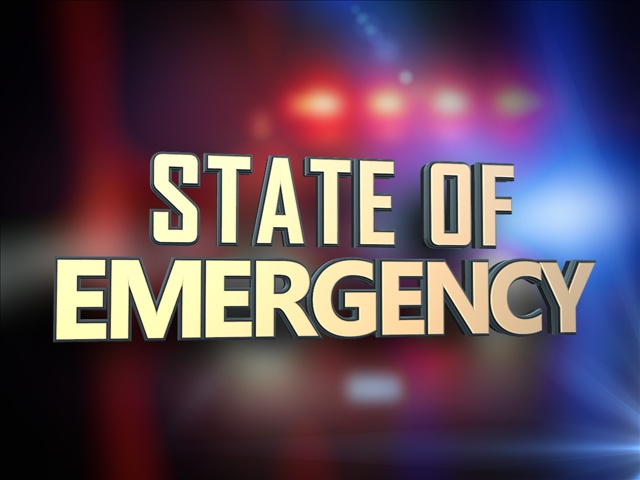 COLUMBIA, S.C. – Governor Henry McMaster today signed an executive order declaring a state of emergency and activating the state's emergency operations plan, which enables state agencies to prepare for Hurricane Ian's potential impact to the state. The governor's order directs the South Carolina Emergency Management Division to coordinate with all relevant state agencies and to be prepared to respond to any requests for state assistance from county emergency managers.
"It's still too early to know exactly how Hurricane Ian will affect South Carolina, but preparations at the state level are well underway, and this declaration of emergency is another step in that process," said Gov. Henry McMaster. "We do know we'll see a lot of rain and significant storm surge on our coastline over the coming days – now is the time for each South Carolina to make plans for every contingency and be prepared."
BREAKING: Hurricane Ian makes landfall near Cayo Costa, Florida as a powerful Category 4 storm – https://t.co/EXqGp0G0l2

— Breaking911 (@Breaking911) September 28, 2022
Facebook Comments



News by Breaking911
SHOCK VIDEO: N.C. Police Officer Shot at Point-Blank Range By 14-Year-Old Boy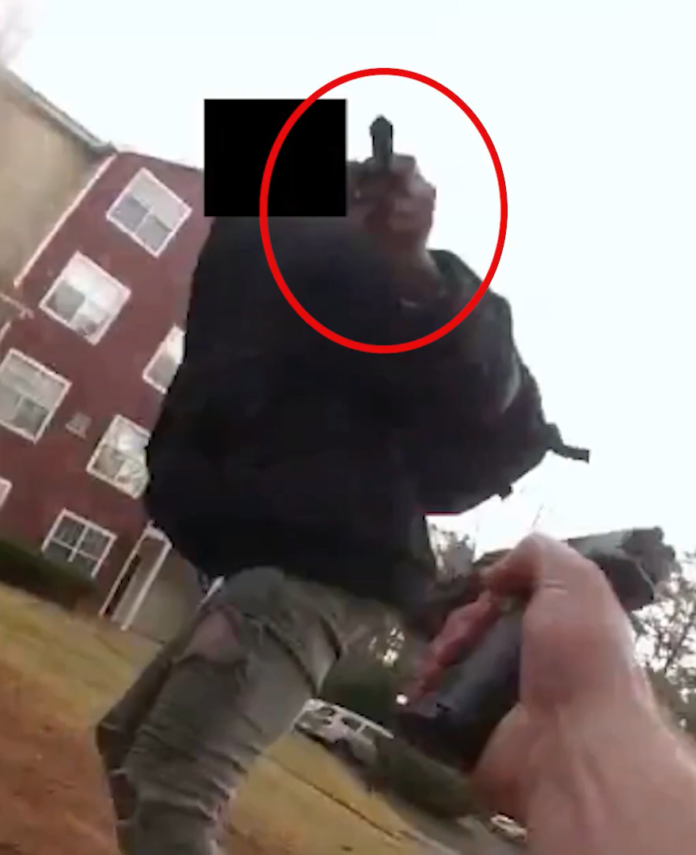 CHARLOTEE, NC (Scroll down for video) – ​On Monday, December 27, 2021, officers were dispatched to a Larceny from Vehicle in progress call for service in the 6100 block of Winged Elm Court. The caller also advised that the suspect had pointed a firearm at a nearby citizen. Responding officers made contact with the suspect, who fled on foot. At the time, it was not known that the suspect was a juvenile. During a brief foot chase, the armed suspect fired at the pursuing officer, Elliott Whitley, striking Whitley in the shoulder. Officer Whitley returned fire and the suspect was not struck.
The suspect continued to run with the weapon towards a heavily populated apartment complex as well as in the direction of other responding officers who were able to take the suspect into custody.
Officer Whitley was transported to an area hospital and was treated for non-life-threatening injuries. The suspect was later identified as a 14-year-old who had an extensive felony history including charges in 46 criminal cases dating back as far as 2014.
The CMPD Homicide Unit responded to the scene to lead the investigation, and Crime Scene Investigation responded to collect physical evidence. Representatives of the Mecklenburg County District Attorney's Homicide Prosecution Team also responded to assist.
As is standard procedure with any officer-involved shooting, the Internal Affairs Bureau conducted a separate but parallel investigation to determine whether CMPD policies and procedures were adhered to during the incident.
The investigation determined that Officer Whitley was justified in his actions, including returning fire, due to the deadly threat posed by the suspect.
Officer Whitley was placed on paid administrative leave, which is standard policy whenever an officer discharges a service weapon. For additional information about this case, please refer to the report: 20211227-0720-01.
Facebook Comments



News by Breaking911
Kevin Spacey Pushes to Limit Testimony From Ghislaine Maxwell Witness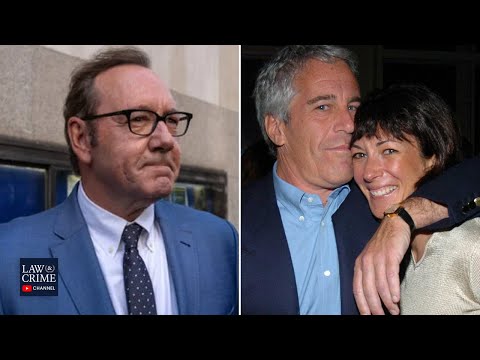 Lawyers for actor Kevin Spacey are trying to bar an expert who testified in convicted sex trafficker Ghislaine Maxwell's federal (more…)