Ice-T was likely referencing the death of rapper PnB Rock, who was recently shot and killed in an LA robbery
Rapper Ice-T discussed Los Angeles gang culture on his Twitter on Wednesday, calling the California city a "dangerous place" – even for celebrities.
"People are still hitting me up about my comments about LA Gang culture," the rapper began. "If you NOTICE, LA rappers don't wear a lotta Jewelry… Me, Snoop, Cube, Dre, Game, Kendrick."
"The list goes on… It's not cause we're broke. LA is just a Dangerous place,rapper or not. Why test the streets," Ice-T said.
Ice-T did acknowledge that some hip-hop stars wear jewelry, but said many only wear expensive accessories on "certain occasions" due to the risk of theft.
"Thats on certain occasions when you're ready for whatever… I have Big Jewelry too… But you don't wake up EVERYDAY and put it on to go down the block," the rapper explained.
"'LA… Home of the Bodybag…' Somebody said that 30 yrs ago…." he added.
Ice-T's comments likely referenced the death of rapper PnB Rock, who was shot during a robbery in Los Angeles on Monday. The 30-year-old performer reportedly had his jewelry taken from him when the suspect fled the scene.
PnB Rock's death is one of the latest crime incidents in Los Angeles as the city experiences soaring violence.
Los Angeles congresswoman Karen Bass gave safety in Los Angeles a "10 out of 10" when asked about it during a debate. The Democrat, who is also running for mayor of Los Angeles, later announced that her residence was recently burglarized.
Illegal immigrant arrested in connection to hit-and-run that killed Colorado sheriff's deputy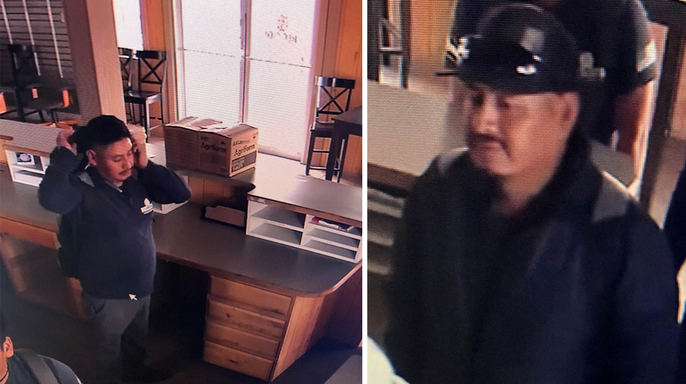 Colorado State Patrol said they believe Octavio Gonzalez-Garcia, who is residing in the U.S. illegally, was under the influence at the time of the crash that killed the 24-year-old deputy
A suspect was arrested Monday in Colorado after allegedly killing a sheriff's deputy in a hit-and-run the day before, according to the Weld County Sheriff's Office.
The sheriff's office said the suspect was taken into custody by the sheriff's office Strike Team, Colorado State Patrol and Fort Collins police shortly after 10 p.m. Monday evening. The suspect has been identified as Octavio Gonzalez-Garcia, who is in his late 30s and resides in the U.S. illegally.
The victim, 24-year-old Weld County Sheriff's Office Deputy Alexis Hein-Nutz, was pronounced dead at the scene of the crash on Sunday. She was on her way to work at the county jail.
"Alexis was hired in November 2018 and assigned to the Weld County Jail where she served as a detentions deputy," Weld County Sheriff Steve Reams said in a statement on Facebook.
"She joined our ranks at the age of 21. Alexis was born in Bismarck, N.D. It was a childhood dream to someday serve others as a peace officer," he continued.
Colorado State Patrol is leading the investigation into the circumstances of the crash. The Weld County Sheriff's Office is assisting.
The deputy was riding her personal motorcycle to work when the hit-and-run happened. Gonzalez-Garcia, who was driving a Ford van, fled the scene on foot after the collision.
Hein-Nutz was traveling southbound when the suspect drove from a stop sign at the intersection into the deputy's path. She collided with the front passenger side of Gonzalez-Garcia's vehicle and her motorcycle caught fire.
"We do believe the driver of the van was under the influence at the time, there is evidence to support that," Colorado State Patrol's Joshua Lewis said, according to FOX 31.
Police said they found evidence to support that Gonzalez-Garcia was living in the country illegally when they discovered an apparently falsified Green Card and fake Social Security Card in his car.
The Weld County Sheriff's Office is accepting donations to help Hein-Nutz's family through its nonprofit charitable foundation, the Weld County Sheriff's Office Posse.
"Alexis was a hard worker, a caring deputy and a positive force for our agency," Reams said. "I share in my deputies' grief and in their anger over her senseless and tragic passing. But we are a family, and we will get through this painful event together."
Texas cold case murder suspect arrested after arriving in California on flight from China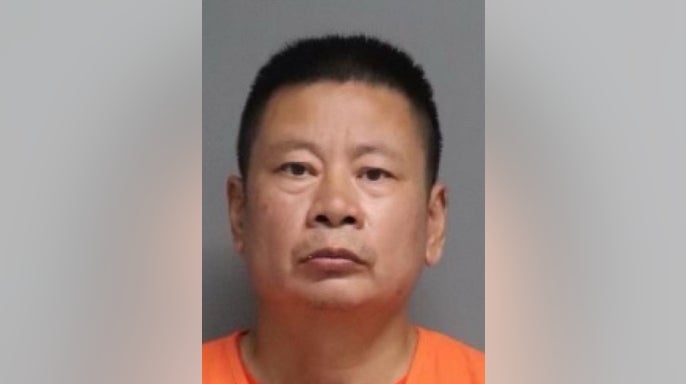 Feng Lu, 58, was arrested in San Francisco upon arriving in the United States from China, authorities said
A man accused of killing a family of four in Texas, including two children, in 2014 was arrested in San Francisco over the weekend after arriving on a flight from China.
Feng Lu, 58, was taken into custody Sunday by the San Francisco Police Department and U.S. Customs and Border Protection and is being held in a Northern California jail pending his extradition to Texas, Harris County Sheriff Ed Gonzalez said Tuesday.
Feng Lu, 58, was arrested Sunday in California in connection to the 2014 cold case killing of a Texas family, authorities said.
Lu is charged with capital murder in connection with the Jan. 30, 2014, shooting deaths of the Sun family in their home in the Houston suburb of Cypress.
Deputies responded to the scene and found Maoye Sun, 50, his wife 49-year-old Mei Xie, and their two sons, 7-year-old Timothy Sun and 9-year-old Titus Sun shot dead execution style.
Investigators have not disclosed a motive for the killings.
"For eight plus years he's been on the run, and then he made a big mistake, and that's why he is in custody waiting to be sent back," Andy Kahan of Crime Stoppers Houston told Fox Houston. "You're looking at capital murder charge. I would imagine it's a matter of time he'll be back to face trial."
Five Russian officials arrested for proposing the removal of Putin from power and his charge with treason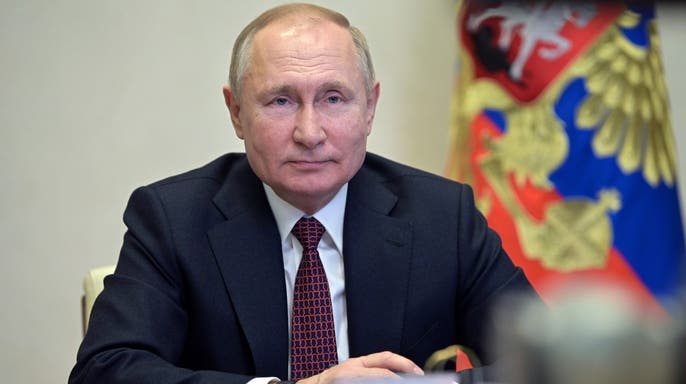 Russia's invasion prompted Finland and Sweden to drop neutrality and join NATO

Russian police arrested five people who proposed officials arrest and charge Vladimir Putin with treason for his decision to launch the invasion of Ukraine, which has led to catastrophic outcomes for Russia and its interests.
"The fact that several municipal deputies in St. Petersburg, Putin's hometown, came forward accusing [him] of treason and calling for his removal is highly significant," Rebekah Koffler, a former DIA intelligence officer and author of "Putin's Playbook," told Fox News Digital.
"They know the punishment will be severe. They can easily face a death sentence based on Russian federal law. The significance of this act of defiance and dissent by a handful of Russian officials cannot be possibly overstated."
The deputies appealed to the central governing body known as the Duma to punish Putin for countless deaths of military personnel, prompting economic sanctions from other nations, motivating NATO to expand and leading Ukraine to build its military power.


Russian President Vladimir Putin ordered Russia's all-out invasion of Ukraine only eight months after TIME magazine billed President Biden as ready to take on the Russian leader. (Sputnik, Kremlin Pool Photo via AP)
Their first point is that the president is blamed for the loss of the army, according to Russian newspaper Kommersant. The second problem is the economy. The deputies point to the withdrawal of investors from Russia and the "brain drain."
The group also held Putin directly responsible for prompting previously neutral Finland and Sweden to join NATO, thereby increasing the alliance's power and presence along Russia's border.

But, one day after seven deputies drafted their appeal, authorities ordered them to report to police for "discrediting the army." Two of the deputies left without any further action.
Ukraine's offensive against Russia in the contested eastern Donbas region has seen a sharp change in fortune. The Ukrainian military advanced 30 miles in just three days since Sept. 1, marking significant progress during a major offensive.

Ukrainian President Volodymyr Zelenskyy, center, meets with Sen. Richard Blumenthal, D-Conn., and Lindsey Graham, R-S.C., in Kyiv, Ukraine (Office of Ukrainian President Volodymyr Zelenskyy)
Ukrainian President Volodymyr Zelenskyy also claimed that the military managed to recapture nearly 400 square miles of territory held by the Russians over the past few months.
And Russia has suffered significant losses during its campaign. CIA director William Burns and British intelligence chief Sir Ronald Moore in July said they believed Russia had lost around 15,000 troops, with "maybe three times" as many troops wounded.
If Ukraine can maintain that momentum, it could revive pressure among officials to take action and change the fortunes of Russia, according to Koffler.

"It is possible they decided to risk their lives in order to build momentum among the Russian people to oust Putin, which is an incredibly difficult thing to do because Putin has surrounded himself with loyal security and intelligence operatives," Koffler explained. "Even two months ago, I would say that a coup in Russia is unlikely.
"Today, with Ukraine's counter-offensive gaining steam and Russia having become as much of a pariah as North Korea, I don't rule out the possibility of a regime change organized from within."

Koffler noted that the death of Mikhail Gorbachev may have prompted this act of defiance. Gorbachev played a role in repairing relations between the Soviet Union and the United States, and his funeral drew thousands of Russians to mourn him despite Putin's attempt to downplay the significance by ruling out a full state funeral and not even appearing at the funeral himself.
"We may be witnessing the beginning of the next chapter in Russian history," Koffler said. "The transition period, if this is what it is, will be highly risky. After all, we are dealing with a nuclear power."