A Massachusetts State Police K9 was killed in the line of duty Tuesday.
Statement from Massachusetts State Police Colonel Christopher Mason on today's K9 Line-of-Duty Death of MSP K9 Frankie:
It is with tremendous sadness that I announce that a Massachusetts State Police K9 was killed in the line of duty today. K9 Frankie was fatally shot during an attempt to apprehend a wanted fugitive who had barricaded himself inside at residence. Frankie's handler, Trooper David Stucenski, was not physically injured.
The sequence of events that led to this tragic line of duty loss of a member of the Massachusetts State Police family began this morning.
Shortly before 9 a.m. today members of the Massachusetts State Police Violent Fugitive Apprehension Section established surveillance of a three-story multi-family house at 40 Oliver St., Fitchburg after developing information that fugitive suspect MATTHEW MACK, 38, was at that location.
MACK was wanted on warrants charging him with firearms offenses and accessory after the fact stemming from a shooting incident July 21 in Fitchburg. State Police fugitive unit Troopers joined the investigation to assist Fitchburg Police locate MACK.
Fugitive Unit Troopers made verbal contact with MACK, who refused to exit the house. Based on information developed by Troopers indicating that MACK was currently armed, as well as current intelligence that indicated a propensity for violence, the Massachusetts State Police Special Tactical Operations responded to the scene at approximately noon and established tactical positions.
Negotiators from the State Police Crisis Negotiation Unit also responded to the scene and established communication with MACK via telephone. Negotiators had multiple conversations with MACK, as well as with members of his family whom they contacted, in an attempt to persuade him to surrender peacefully.
At approximately 2:48 p.m., MACK was observed at a rear exit of the residence and a decision was made to try to apprehend him. Trooper Stucenski and K9 Frankie, who are assigned to the STOP Team, approached the area where MACK was observed. During the attempt to apprehend him, MACK fired multiple shots toward team members and struck Frankie. The suspect then retreated back into the residence.
STOP Team members immediately picked up Frankie and evacuated him from the scene to an ambulance, at which point he was transported to Wachusett Animal Hospital in Westminster, where he was pronounced deceased.
Meanwhile, negotiators were not able to establish further contact with the suspect. At approximately 5:20 p.m., while the STOP Team was planning further operations to resolve the situation, the State Police Drone Unit deployed an unmanned aerial vehicle on the exterior of the building at 40 Oliver St. The drone made visual observation of the suspect deceased inside the house from an apparent self-inflicted gunshot. No police officers fired their weapons during this incident.
Frankie was a Belgian Malinois. He would have turned 11 years old next month. He was a member of our Department for about nine years.
Frankie was a highly decorated member of the Massachusetts State Police. In 2017, he and Trooper Stucenski were awarded the Medal of Valor at the state's annual George L. Hanna Awards for Bravery, the state's top law enforcement award ceremony. They were honored for apprehending a hit-and-run suspect who, during a foot chase, turned and fired a shot at Trooper Stucenski and Frankie as they pursued him on a Springfield street. The shot missed the Trooper and Frankie and Frankie apprehended him. Trooper Stucenski and Frankie won the State Police Medal of Merit for that same incident.
In 2014, Trooper Stucenski and Frankie won three awards from the United States Police Canine Association for evidence recovery, agility, and other law enforcement skills.
And only last month, our Department honored Trooper Stucenski and Frankie and other members of the Special Tactical Operations Team for apprehending an armed child pornography suspect who had opened fire on them when they went to arrest him at a West Springfield motel in 2019.
When Frankie was transported by Fitchburg EMS to an ambulance to an animal hospital this afternoon, it was the first instance of such emergency care made possible by Nero's
Law, which was passed by the Legislature and signed by Governor Baker last year.
Frankie is the first Massachusetts State Police canine killed in the line of duty. His sacrifice will never be forgotten.
Frankie had every trait we seek in a good law enforcement officer, canine or human: intelligence, immense courage, and dedication to protecting the public. He was as loyal a partner as any Trooper ever had.
He was a beloved member of the Massachusetts State Police family and the Stucenski family. He was, as much as any human of the member of the Department, one of us and part of us.
When one of our K9s pass – until today, never in the line of duty – our K9 handlers have a saying. "Free Time." It means that these brave dogs who work so hard to protect the rest of us have earned their eternal peace.
Free time and Godspeed, Frankie.
Facebook Comments



News by Breaking911
Bodycam Shows Heavily Armed Police Arresting Murder Suspect Matheau Moore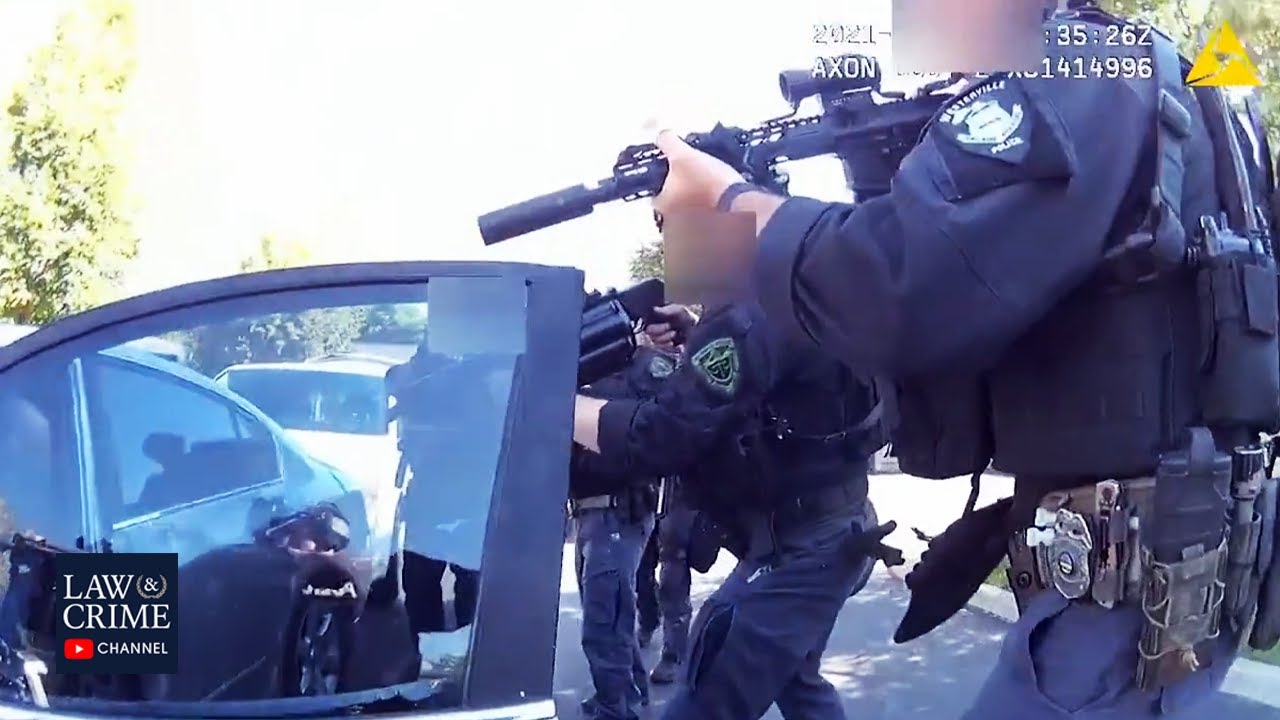 Authorities say heavily armed officers from the Westerville Police Department in Ohio arrested accused murderer Matheau Moore on June 17, (more…)
MANHUNT: Cops Search For Man Accused Of Killing Woman In Daytona Beach; Schools On Lockdown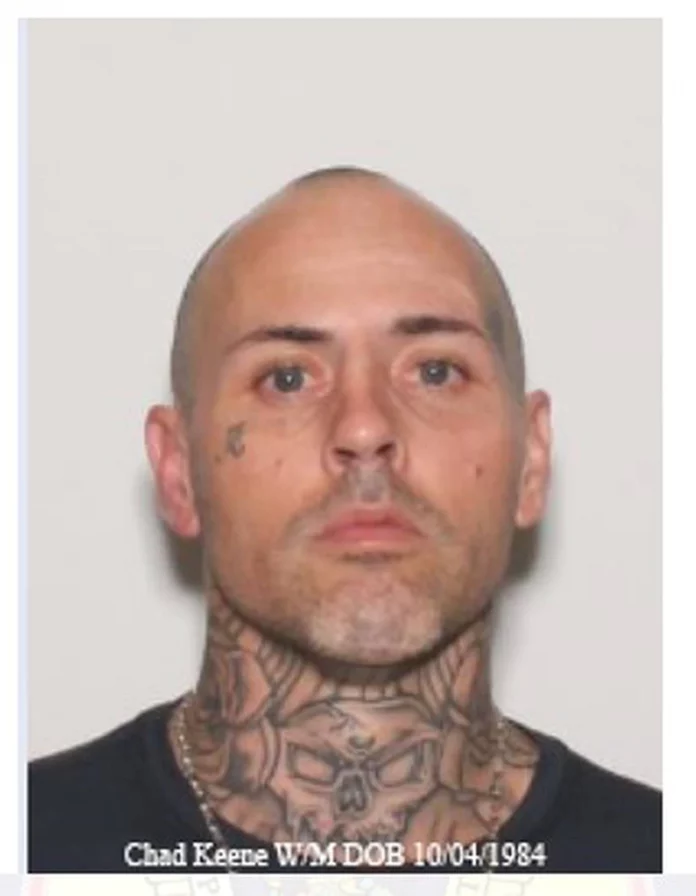 FLORIDA – The Daytona Beach Police Department (DBPD) is investigating a murder which occurred today at 11:56 a.m. near Glenview Blvd.
A 30-year-old woman was transported to Halifax Medical Center, where she succumbed to her injuries.
Police are actively looking for Chad Keene, 37, — last seen in that immediate area — following the shooting death of Karli Elliott, 20.
Three neighboring schools have been placed in lock down. These include: Ortona Elementary, Our Lady of Lourdes, and Riverview Learning Center.
Next of kin has been notified.
No other information is available.
Facebook Comments
News by Breaking911
19 Year Old Arrested For Murder In Dallas

On August 16, Dallas police arrested 19 year old Anthony Charles Barber Jr in connection with murder.
Authorities responded to a shooting call around 10:20 p.m., on May 20,2022, in the 3000 block of E. Ledbetter Drive.
Upon arrival they found an unidentified male in front of the apartment complex suffering from a gunshot wound.
He was transported to an area hospital where he later succumbed to his injuries.
Barber Jr. was arrested and booked into Dallas County Jail for murder. His bond is set for $500,000.


Post Views:
3
https://www.smashdatopic.com/19-year-old-arrested-for-murder-in-dallas/