The Federal Bureau of Investigation on Wednesday released additional details in their investigation into a burst of violence at a Pentagon Metrobus platform in which an officer was stabbed to death, and the suspect died.
A mugshot of the suspect – Austin William Lanz, 27, of Georgia – was released by the Cobb County sheriff's office on Wednesday
According to the FBI, Lanz got off the bus at the Pentagon Transit Center in Arlington and immediately assaulted Pentagon officer George Gonzalez with a knife, severely wounding him.
During the struggle, the FBI says, Lanz grabbed Gonzalez's gun and shot himself. After other Pentagon officers responded to the scene, Lanz died.
A person who was standing nearby was also injured. That person was taken to a local hospital and treated for injuries that the FBI says were not life threatening. That victim has since been released.
The Pentagon Force Protection Agency waited to identify Gonzalez on Wednesday – per department policy.
The agency released the information on Twitter Wednesday. Gonzalez was a New York native who joined the Pentagon Force Protection Agency in 2018.
Officials say he was twice promoted and became a Senior Officer in 2020. Gonzalez was a military and police veteran and had previously been a part of the Federal Bureau of Prisons, the Transportation Security Administration, and United States Army. He was also awarded the Army Commendation Medal for his service in Iraq.
"Officer Gonzalez embodied our values of integrity and service to others," their statement said. "As we mourn the loss of Officer Gonzalez, our commitment to serve and protect is stronger. Officer Gonzalez's family is in our thoughts and prayers. May he rest in peace."
Officials described Gonzalez as gregarious, well-liked and respected. He was a "die-hard Yankees fan," they said.
Gonzalez was stabbed and killed during a burst of violence outside of the U.S. military's headquarters. The incident happened Tuesday morning at a transit center outside the Pentagon and also left the suspect dead after being shot by law enforcement. The investigation is c ontinuing at this time.
Here's what we know today:
– The incident began around 10:30 a.m. Tuesday on a Metro bus platform that is part of the Pentagon Transit Center, a hub for subway and bus lines.
– The Pentagon was on lockdown for about two hours.
– Gonzalez was stabbed in the neck and transported to a hospital where he later died.
– Defense Secretary Lloyd Austin issued a statement that read in part: "This fallen officer died in the line of duty, helping protect the tens of thousands of people who work in — and who visit — the Pentagon on a daily basis. This tragic death today is a stark reminder of the dangers they face and the sacrifices they make. We are forever grateful for that service and the courage with which it is rendered."
– Flags flown on the Pentagon Reservation have been lowered to half-staff in honor of Gonzalez.
– The suspect was identified by multiple law enforcement officials as 27-year-old Austin William Lanz of Georgia.
– Lanz had enlisted in the U.S. Marine Corps in October 2012 but was "administratively separated" less than a month later and never earned the title Marine, the Corps said in a statement.
– Lanz was arrested in April in Cobb County, Georgia, on criminal trespassing and burglary charges, according to online court records. The same day, a separate criminal case was filed against Lanz with six additional charges, including two counts of aggravated battery on police, a count of making a terrorist threat and a charge for rioting in a penal institution, the records show.
– Metro says Pentagon Station is expected to remain closed all day. Yellow & Blue line trains will bypass the station.
– All Metrobus service to/from Pentagon Transit Center will operate from Pentagon City (S Hayes near 12th St)
XXXTentacion's Grandma Reacts to Guilty Verdict in Rapper's Tragic Murder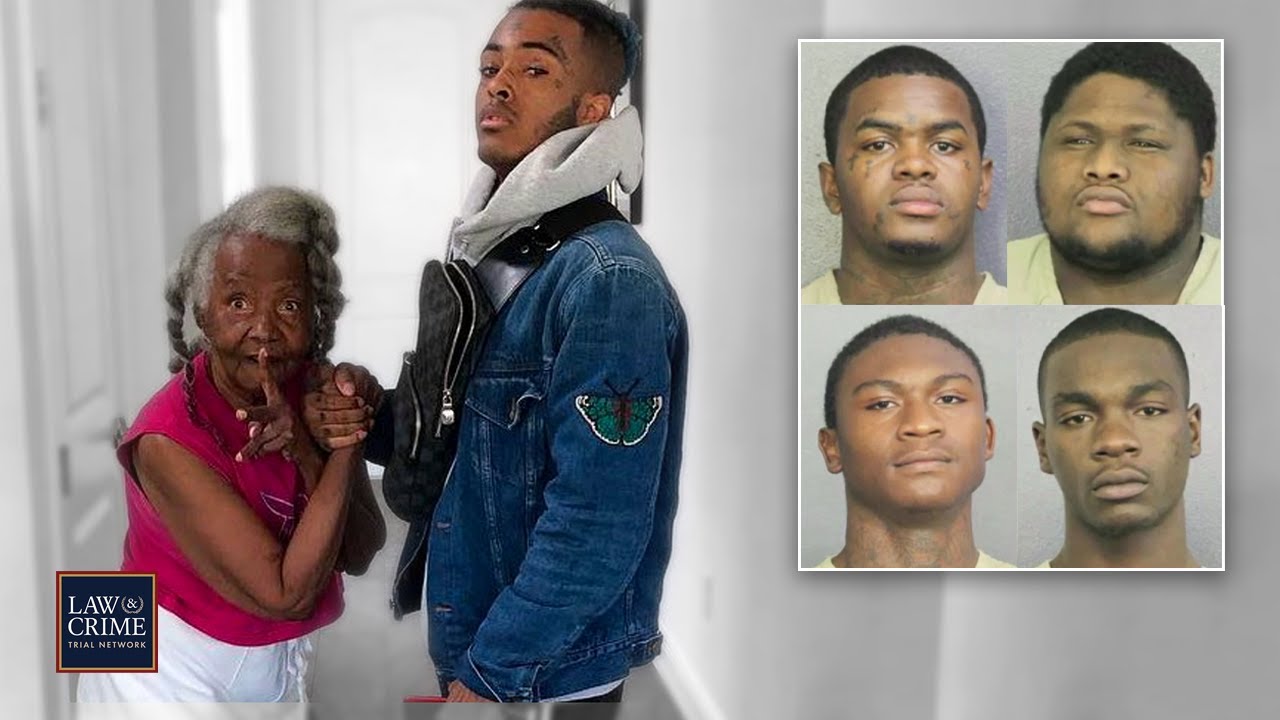 XXXTentacion's grandmother, Yvonne Kerr, spoke to the Law&Crime Network's Jesse Weber about the sweeping guilty verdict in the rapper's murder (more…)
'A MONSTER OF A HUMAN BEING.' | Ex-Cop Sentenced For Sex Abuse Of Teen Boys In D.A.R.E. Program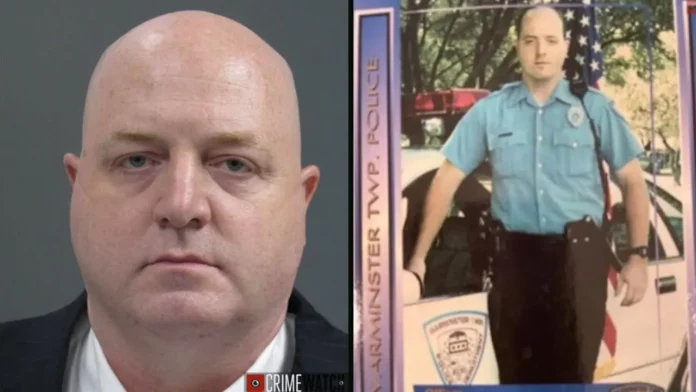 BUCKS COUNTY, PA (BCDAO) – James Carey, the former Warminster Township police officer who sexually assaulted five boys, was sentenced on Tuesday, March 21, 2023, to serve 24 ½ to 55 years in a state correctional institution.
Carey, 54, of Cape May Court House in New Jersey, committed the acts while working as a DA.R.E. officer, a volunteer firefighter and while running a program for troubled youth at the township's recreation center more than two decades ago.
Carey entered an open no contest plea on Oct 27, 2022, to five counts each of involuntary deviate sexual intercourse and corruption of minors, seven counts of indecent assault, two counts each of statutory rape and statutory sexual assault and one count of aggravated indecent assault.
Prior to sentencing President Judge Wallace H. Bateman Jr., heard impact statements from the five victims who courageously testified about the emotional trauma the disgraced officer inflicted on them.
One man said the damage caused years of anger and resentment, leading to substance abuse, incarceration, and suicide attempts.
Another said his chance at a normal life was stolen by a "monster of a human being."
Another victim said he lived his adolescent years in fear, blaming himself for Carey's actions.
"I spent my whole adult life hating myself," he said. "This has impacted every aspect of my life: physically, mentally, financially and emotionally."
Noticing Carey wouldn't look at the victims as they made their statements or look at their childhood photos projected on a screen in the courtroom, Judge Bateman called Carey a coward who used his "badge and uniform as weapons of his depravity."
First Assistant District Attorney Jennifer Schorn said Carey not only used his positions as a police officer and a volunteer firefighter to lure his victims, he also used their families, the community and even the court system.
"He ingratiated himself into the lives of his victims, this is how he identified the most vulnerable among them, this is how he got away with perpetrating unimaginable sexual crimes upon children," said Schorn, describing Carey as a "predator waiting to pounce."
Schorn credited detectives and their unrelenting pursuit to locate victims and praised the victims as some of the most courageous men she's ever met as a prosecutor. Carey was arrested on April 7, 2021, following a lengthy investigation by Bucks County Detectives and an inquiry by a Bucks County Investigating Grand Jury that found Carey sexually assaulted four boys between 1989 and 2009.
The next month following the publicity of his arrest, a fifth victim came forward and Carey faced additional charges. The victim in that case said he was 13 when Carey sexually assaulted him. Carey used his position as a uniformed officer assigned to the D.A.R.E. (Drug Abuse Resistance Education) program to take advantage of victims who were already facing challenges in their lives.
At a preliminary hearing in June 2021, the victims, now in their 30s and 40s, testified about the repeated abuse by Carey.
Most of the assaults happened while Carey was in uniform, the victims testified. Carey was a police officer for Warminster Township from 1989 to 2009, and previously and briefly worked for the North Wales Police Department in Montgomery County (June 1988 to August 1988) and the Warwick Township Police Department (July 1988 to May 1989).
"It doesn't get much worse: When someone in a position of trust does what he did, it shakes the community to its core," Schorn said.
In addition to the sentence, Carey was also deemed a sexually violent predator. During Tuesday's sentencing, Bateman also criticized the actions of the police department during the time Carey worked there for failing to do more for the victims.
"When a young man goes into the police department to make a report I would expect a more professional response," he said. T
he case was prosecuted by First Assistant District Attorney Jennifer M. Schorn and Deputy District Attorney Brittney Kern.
Facebook Comments



News by Breaking911
WATCH LIVE: Gwyneth Paltrow Ski Crash Trial — Sanderson v. Paltrow — Day Two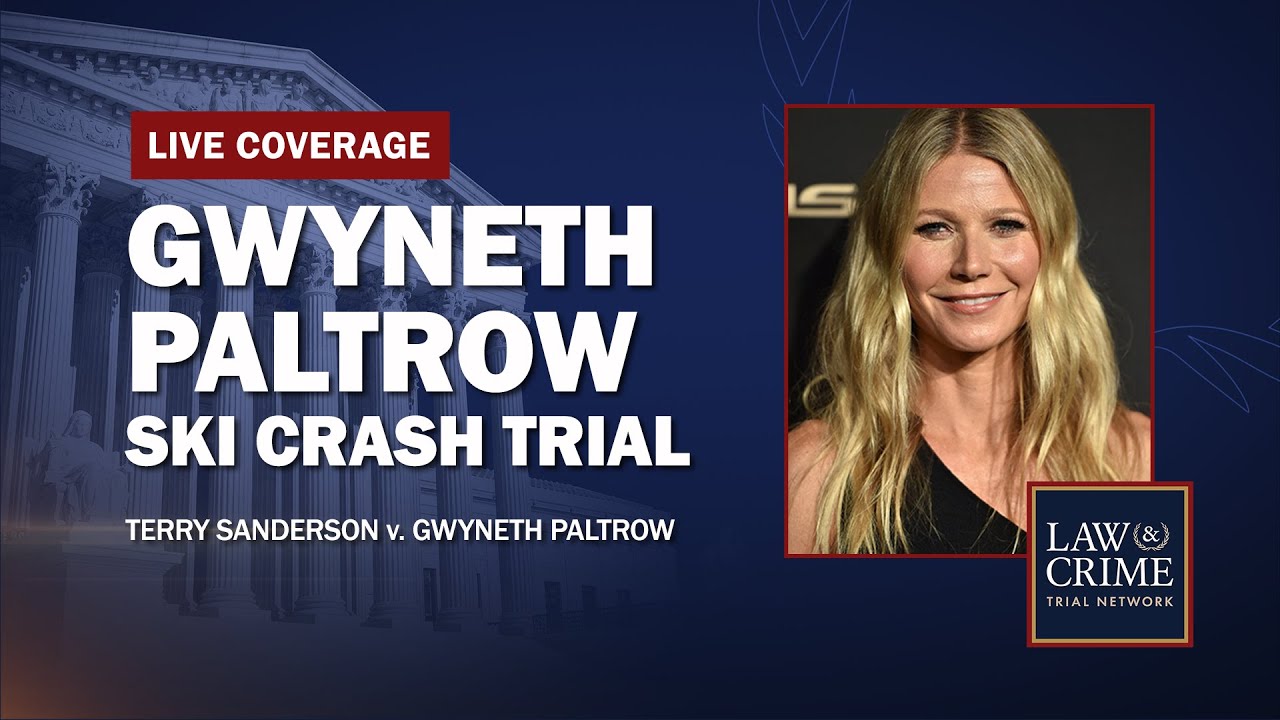 Actress Gwyneth Paltrow is set to face off with a retired doctor in a civil trial starting March 21 over (more…)