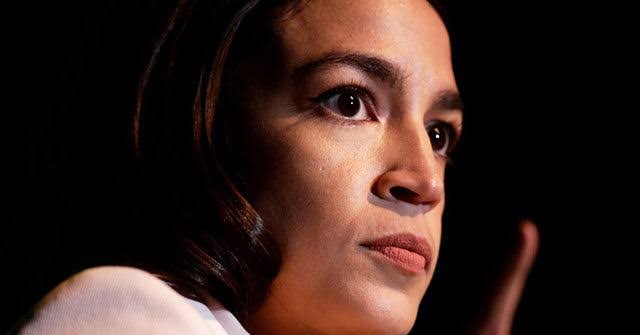 Ocasio-Cortez: 'Misogyny,' 'Racism' Behind Capitol Riot, I Feared Being Raped –'White Supremacy and Patriarchy Are Very Linked'
Representative Alexandria Ocasio-Cortez (D-NY) told CNN's Dana Bash on "Newsroom" that she feared being raped during the January 6 Capitol riot because "white supremacy and patriarchy are very linked," and she believes that animated rioters.
Ocasio-Cortez has previously stated that she feared for her life during the January 6 riot. She was in the Rayburn House Office Building on the Capitol campus, separated from the Capitol building by a road. Capitol Police instructed Ocasio-Cortez and her staff to remain in their offices during the incident.
When asked about January 6, Ocasio-Cortez said, "I think one of the reasons why that impact was so doubled that day is because of the misogyny and the racism that is so deeply rooted and animated that attack on Capitol."
She continued, "You know white supremacy and patriarchy are very linked in a lot of ways. There is a lot of sexualizing of that violence. I didn't think that I was just going to be killed. I thought other things were going to happen to me as well."
Bash said, "So it sounds like what you're telling me is that you didn't only think that you were going to die, you thought you were going to be raped?"
Ocasio-Cortez said, "Yeah. yeah, I thought I was."
Illinois mayor rips Gov. Pritzker over eliminating cash bail: 'He is not listening to us'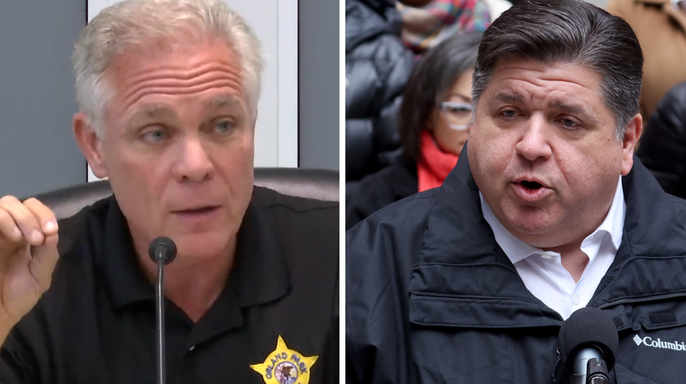 Orland Park Mayor Keith Pekau argued the 'horrible' policy favors criminals on 'America's Newsroom'
An Illinois mayor sounded the alarm on ending cash bail Tuesday, slamming Gov. J.B. Pritzker over the "horrible" law which is poised to allow the release of alleged criminals into communities without paying up.
Orland Park Mayor Keith Pekau accused the Democrat governor of "not listening" to voters and other elected officials as critics worry about the impact the law will have on public safety overall.
"He is not listening to us on this, and historically, he doesn't really listen to any of us," Pekau said on "America's Newsroom." "He does what he feels like. He did the same thing through COVID and didn't listen to us, so it's not a surprise that he's not listening."
"And it's also not a surprise they passed this back in January of last year and waited till January of 2023 to put it into effect," he continued. "It's because they knew the impact that this was going to have, and they didn't want to be running an election after seeing the impact of such a horrible law."
Illinois is poised to become the first state in the country to eliminate cash bail. The Safety Accountability and Fairness Equity Today Act (Safe-T Act), signed by Pritzker last year, is set to take effect on Jan. 1, 2023.
Suspects accused of crimes such as kidnappings, second degree murder, robbery, arson and others can be eligible for release without bail.
"It clearly puts citizens and police officers at risk in the favor of criminals who are violent and puts us all at risk," Pekau said. "And it gets worse than just being released on bail. When this goes into effect January of 2023 … a police officer will not be allowed to remove someone from your property for trespassing. They can take residence in your shed, your pool, in a business, and all they can do is ticket someone."
Chicago resident reacts after his neighbor attacked at gunpointVideo
"By law, they're not going to be allowed to touch someone and remove them from those premises," he continued. "Think about how dangerous that will be with people taking the law into their own hands."
The law will also affect who can be arrested and expand eligibility for criminals vying for probation.
The Orland Village Board unanimously passed a resolution demanding state legislators work with public safety representatives to address problems they see with the Safe-T Act. The village is mostly located in Cook County, the most populated county in the state.
Pekau urged Illinois voters to make their voices heard at the polls to elect officials who can change course before it is too late.
"The most important thing that voters can do is vote these people out of office so that on January 3rd, when new legislators come into power, they can overturn this horrible law," Pekau urged.
Five Russian officials arrested for proposing the removal of Putin from power and his charge with treason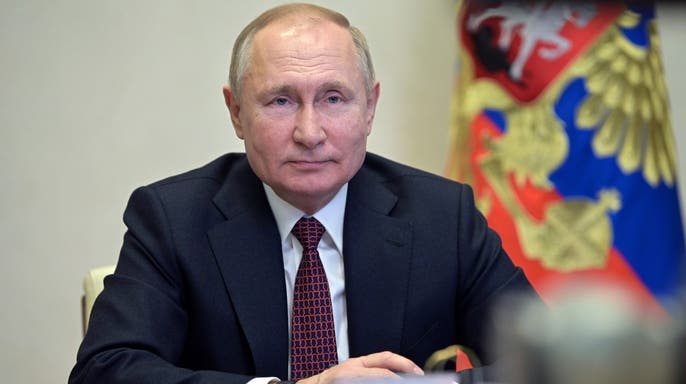 Russia's invasion prompted Finland and Sweden to drop neutrality and join NATO

Russian police arrested five people who proposed officials arrest and charge Vladimir Putin with treason for his decision to launch the invasion of Ukraine, which has led to catastrophic outcomes for Russia and its interests.
"The fact that several municipal deputies in St. Petersburg, Putin's hometown, came forward accusing [him] of treason and calling for his removal is highly significant," Rebekah Koffler, a former DIA intelligence officer and author of "Putin's Playbook," told Fox News Digital.
"They know the punishment will be severe. They can easily face a death sentence based on Russian federal law. The significance of this act of defiance and dissent by a handful of Russian officials cannot be possibly overstated."
The deputies appealed to the central governing body known as the Duma to punish Putin for countless deaths of military personnel, prompting economic sanctions from other nations, motivating NATO to expand and leading Ukraine to build its military power.


Russian President Vladimir Putin ordered Russia's all-out invasion of Ukraine only eight months after TIME magazine billed President Biden as ready to take on the Russian leader. (Sputnik, Kremlin Pool Photo via AP)
Their first point is that the president is blamed for the loss of the army, according to Russian newspaper Kommersant. The second problem is the economy. The deputies point to the withdrawal of investors from Russia and the "brain drain."
The group also held Putin directly responsible for prompting previously neutral Finland and Sweden to join NATO, thereby increasing the alliance's power and presence along Russia's border.

But, one day after seven deputies drafted their appeal, authorities ordered them to report to police for "discrediting the army." Two of the deputies left without any further action.
Ukraine's offensive against Russia in the contested eastern Donbas region has seen a sharp change in fortune. The Ukrainian military advanced 30 miles in just three days since Sept. 1, marking significant progress during a major offensive.

Ukrainian President Volodymyr Zelenskyy, center, meets with Sen. Richard Blumenthal, D-Conn., and Lindsey Graham, R-S.C., in Kyiv, Ukraine (Office of Ukrainian President Volodymyr Zelenskyy)
Ukrainian President Volodymyr Zelenskyy also claimed that the military managed to recapture nearly 400 square miles of territory held by the Russians over the past few months.
And Russia has suffered significant losses during its campaign. CIA director William Burns and British intelligence chief Sir Ronald Moore in July said they believed Russia had lost around 15,000 troops, with "maybe three times" as many troops wounded.
If Ukraine can maintain that momentum, it could revive pressure among officials to take action and change the fortunes of Russia, according to Koffler.

"It is possible they decided to risk their lives in order to build momentum among the Russian people to oust Putin, which is an incredibly difficult thing to do because Putin has surrounded himself with loyal security and intelligence operatives," Koffler explained. "Even two months ago, I would say that a coup in Russia is unlikely.
"Today, with Ukraine's counter-offensive gaining steam and Russia having become as much of a pariah as North Korea, I don't rule out the possibility of a regime change organized from within."

Koffler noted that the death of Mikhail Gorbachev may have prompted this act of defiance. Gorbachev played a role in repairing relations between the Soviet Union and the United States, and his funeral drew thousands of Russians to mourn him despite Putin's attempt to downplay the significance by ruling out a full state funeral and not even appearing at the funeral himself.
"We may be witnessing the beginning of the next chapter in Russian history," Koffler said. "The transition period, if this is what it is, will be highly risky. After all, we are dealing with a nuclear power."
[VIDEO] 'The One Truth You Won't Be Told': Rand Paul Blasts Dr. Fauci On The Senate Floor
On the Senate floor, Sen. Rand Paul (R-KY) slammed a familiar target, Dr. Anthony Fauci, over his messaging on COVID-19.