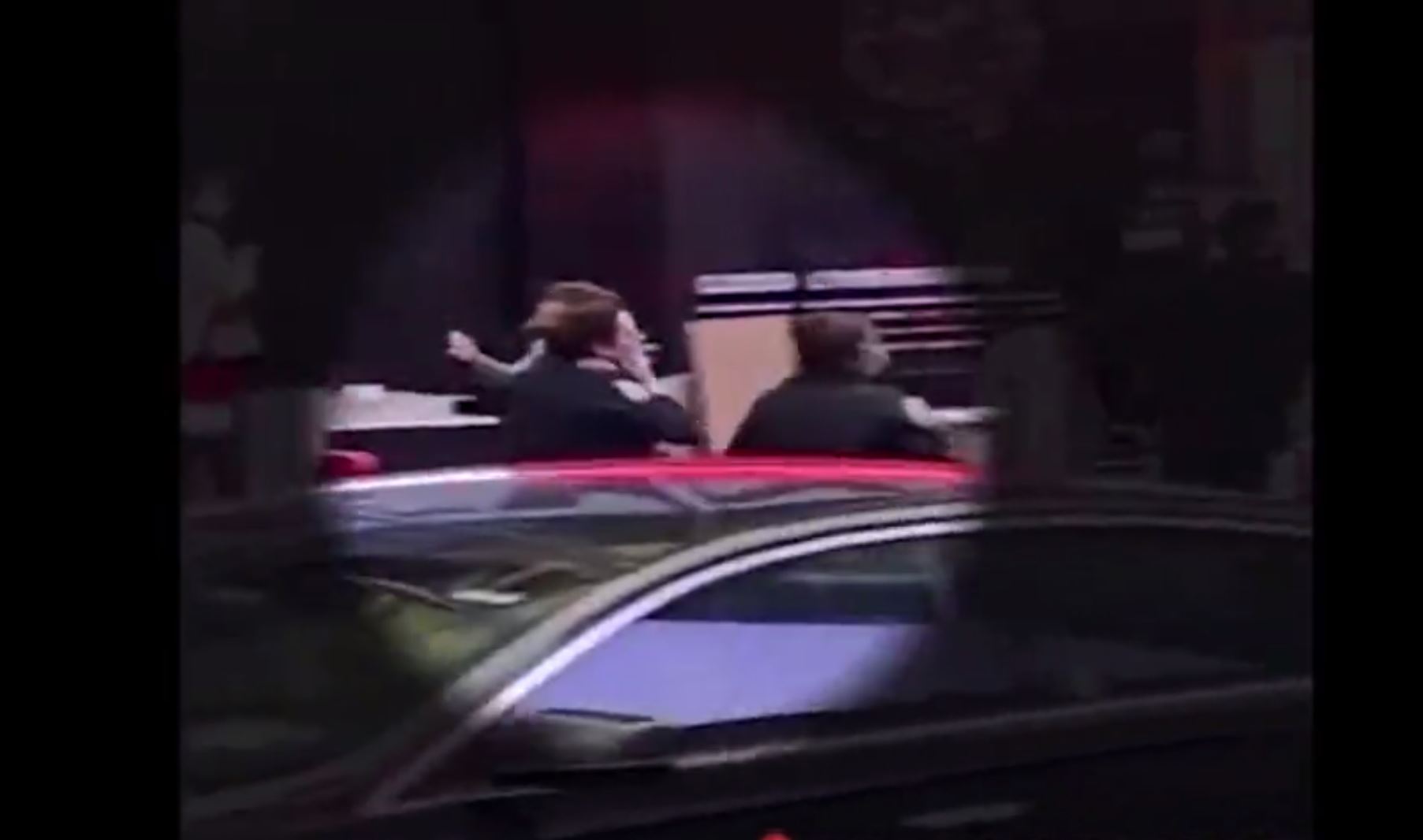 NYPD HERO: Officer Sprints to Save the Life of a 4-Year-Old Girl Shot in New York's Times Square
Three people were abruptly shot in New York City's famed Times Square district over the weekend after dispute turned violent near 42nd Street, where a quick-thinking cop saved the life of a 4-year-old girl out toy shopping with her family.
"This little girl is the strongest person I have ever seen," Officer Alyssa Vogel told "Good Morning America."
"After that, Officer Sparta and I started searching her for other gunshot wounds, to make sure that was the only one," Vogel said. "When it was determined that was the only one, I had the instinct to pick her up and run her to the ambulance down that block, and that's when I sprinted with her."
"Obviously, they were very upset and traumatized by the whole situation. When we ran her to the ambulance the mother and the family were running right behind us. And the mother came on the ambulance with us," Vogel said. "I just wanted to get her to the hospital. During that time my partner had yelled there was an ambulance down the block. Through my mind, I was just, she needs to get to the hospital. When there is a gunshot wound up on your thigh, there are arteries, and you didn't know if an artery was hit or not. So I was just wanting to make sure she got to the hospital as soon as possible."
Watch the incredible video above.
Hunnity
Aaron Salter Jr., Security Guard Killed By Gunman In Grocery Store, Is Being Hailed As A 'Hero'

On Saturday afternoon, a gunman, fueled by hate and wearing military-style clothing, shot many people at a grocery store in Buffalo, New York. 10 people died.
55-year-old Aaron Salter Jr. was a security guard at Tops Friendly Market. He was also an ex-Buffalo police officer. He used his prior training and exchanged gunfire with the gunman, Payton Gendron, 18.
Because of the body armor that Gendron was wearing, Salter's bullets didn't penetrate him. However, Salter was fatally hit by bullets.
"I don't think that anybody could ever anticipate something like this happening. Everybody's hurting right now. Everybody's upset," said Adam Bennefield, Salter's cousin.
Prior to his death, Salter Jr. had operated a dry cleaning company with his wife before she died. She had also been employed at t he grocery store for 15 years.
"I'm a jack of all trades," Salter once stated, as he worked on automobiles for fun.
In 2019, his son, Salter III, expressed how he felt about gun violence. "…we can't even do everyday s–t without having to watch our backs. That's scary af! The sad thing is I feel like a crazy close to home is gonna do something soon. I'm not ready for that."
Salter leaves behind three children to cherish his memory.


Post Views:
17
Aaron Salter Jr., Security Guard Killed By Gunman In Grocery Store, Is Being Hailed As A 'Hero'
25 Year Old Male Fatally Shot Another Injured

Dallas police are investigating a shooting that left a 25 year old man dead early Sunday morning and another injured.
Officers responded to a shooting call around 4:30 a.m. on the 3500 block of Munger Avenue.
Upon arrival they found the victim, Braylon Smith, 25 suffering from a gunshot wound to the head. There was also another person suffering from a gunshot wound to the leg.
Both men were transported to an area hospital where Smith died from his injuries.
Authorities have not apprehended a suspect and are working to determine what led up to the shooting.
During the investigation officers learned that multiple apartments were also shot up.
No other injuries were reported.
This investigation remains ongoing.


Post Views:
2
1 Person Dead, Multiple Others Injured In Church Shooting
One person died and four other people were transported to a hospital with critical wounds after a shooting occurred at a church on Sunday. Another person was also injured.
Close to 1:30 p.m., Orange County, California, deputies arrived to the scene at Geneva Presbyterian Church in Laguna Woods. Then, they found that multiple people had been shot.
Firefighters and paramedics took several people to a medical facility. One person was pronounced dead at the scene.
One person has been apprehended, and the gun was located at the location.
"No one should have to fear going to their place of worship. Our thoughts are with the victims, community, and all those impacted by this tragic event," said California Gov. Gavin Newsom.


Post Views:
1,143