NEW YORK – Queens District Attorney Melinda Katz announced that Viktoria Nasyrova has been convicted by a jury of attempted murder and other charges for poisoning a Queens woman who resembled her with sedative-laced cheesecake and then stealing her identification and other property in August of 2016.
District Attorney Katz said: "The jury saw through the deception and schemes of the defendant. She laced a slice of cheesecake with a deadly drug so she could steal her unsuspecting victim's most valuable possession, her identity. Fortunately, her victim survived and the poison led right back to the culprit. The defendant deserves to be held accountable for her crime with a long term of incarceration."
Nasyrova, 47, of Voorhies Avenue in Sheepshead Bay, Brooklyn was convicted of attempted murder in the second degree, attempted assault in the first degree, assault in the second degree, unlawful imprisonment in the first degree and petit larceny. Queens Supreme Court Justice Kenneth C. Holder indicated he would sentence Nasyrova on March 21, at which time she faces up to 25 years in prison.
According to the evidence, on August 28, 2016, the Nasyrova visited the Forest Hills home of the then-35-year-old victim bearing a gift of cheesecake. At that time, the victim and Nasyrova resembled one another—both had dark hair, the same skin complexion and other similar physical traits. Additionally, they were both Russian speakers.
The Queens woman ate the dessert given to her by the defendant and afterwards began to feel sick and laid down. Before passing out, the woman's last memory was of seeing the defendant walking around her room. The following day, the victim's friend discovered her unconscious in her bed. Later, it was discovered that there were pills scattered around her body – as if the woman had attempted to kill herself. The victim was taken to a hospital for treatment.
When the woman was discharged from the hospital and returned home, she realized that her passport and employment authorization card were missing, along with a gold ring and other valuables. Law enforcement agents with Homeland Security tested cheesecake residue found in the container and confirmed the sweet treat was laced with Phenazepam, a highly potent sedative. The pills found on the floor where the victim was discovered were tested by the Drug Enforcement Administration and were confirmed to be Phenazepam, as well.
---
QDAO
Facebook Comments



News by Breaking911
Stepmother On Trial: Letecia Stauch Accused of Killing 11-Year-Old Stepson in His Own Bed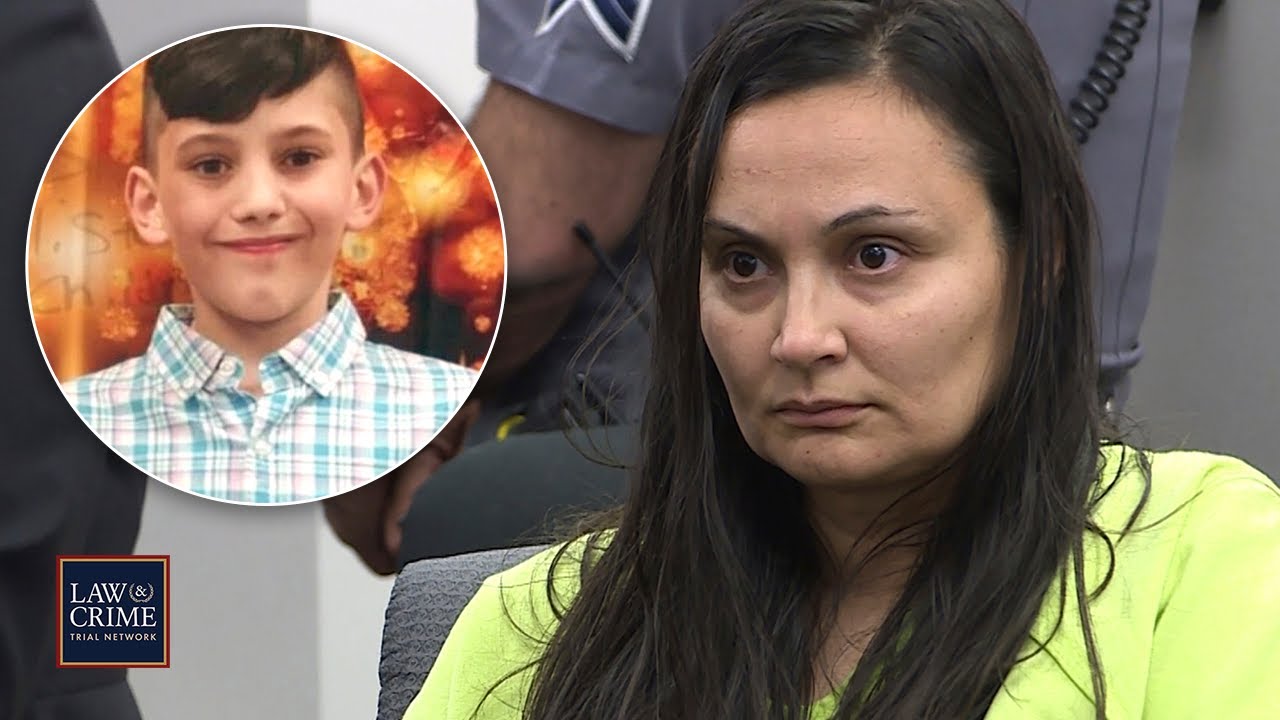 The Colorado woman accused of killing her 11-year-old stepson and dumping his remains across the country in Florida is facing (more…)
GRAPHIC: Body Cam Released Of Deadly Police Shooting Inside Maryland Apartment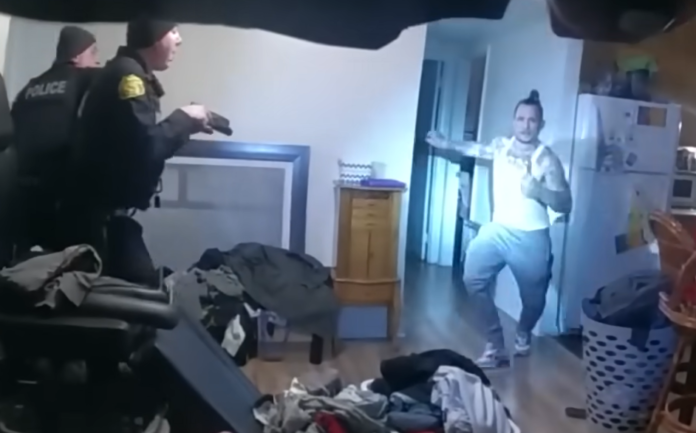 Frederick, Maryland — On Saturday, March 4, 2023, at approximately 6:20 p.m., three officers with the Frederick Police Department were dispatched to an apartment in the 1500 block of N. East Street to find a man with an open probation violation warrant who was believed to be at that location.
When the officers arrived, the apartment's resident denied that the man, 44-year-old Joseph Sherril was present, but allowed officers to come inside and search for him. Inside the apartment, one officer found Sherril hiding in a bedroom closet and armed with a knife. Officers began speaking with Sherril, giving him commands to "drop the knife," while backing away from him into the apartment's living room.
Sherril then rapidly moved toward one of the officers with the knife held out in front of him. At that point, two of the officers discharged their firearms, striking Sherril. Officers called for EMS and performed CPR, and Sherril was later pronounced dead on scene.
A knife was recovered near Sherril at the shooting scene. No officers were injured.
(H/t: @shanermurph / Twitter)
Facebook Comments



News by Breaking911
RAW VIDEO: California Deputies Kill Schizophrenic Man Armed With Spiked Bat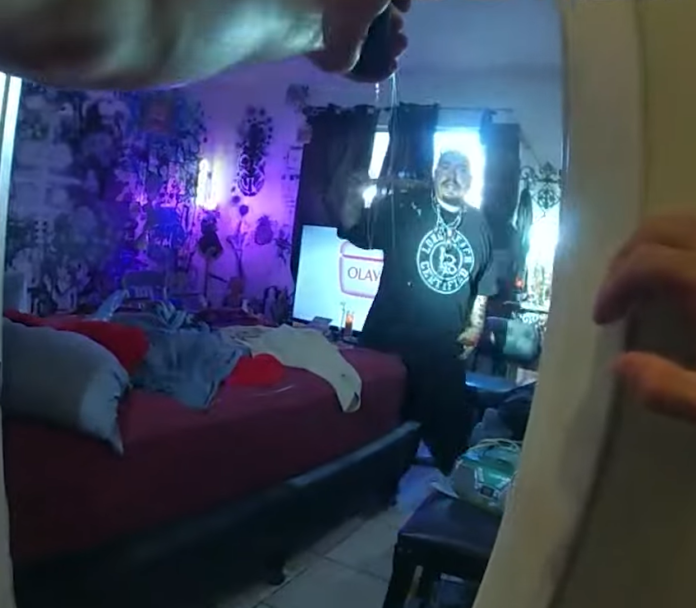 Moreno Valley, California (RCSO) — On Monday, February 6, 2023, at 12:31 PM, deputies responded to the 25400 block of Filaree Avenue in Moreno Valley reference a mentally disturbed subject.
The female reported her 33-year-old son, Jesus Antonio Rodriguez, who is diagnosed with schizophrenia, was under the influence of an unknown substance and being aggressive towards her.
When deputies arrived, Rodriguez ran to his bedroom and started yelling at them from the doorway. Deputies attempted to deescalate the situation, but he continued being aggressive and uncooperative. Rodriguez grabbed a baseball bat with sharp metal spikes on the end. Deputies deployed a taser twice, but it was ineffective.
Rodriguez advanced towards the deputies and a deputy-involved shooting occurred.
Lifesaving measures were taken by deputies and then paramedics, but Rodriguez was pronounced deceased at the scene.
Facebook Comments



News by Breaking911