ST. LOUIS – U.S. District Judge John A. Ross on Tuesday sentenced a New York man to 40 days in jail for causing a Las Vegas-bound American Airlines flight to be diverted to St. Louis in 2020 and ordered him to pay $8,000 to the airline.
James Patrick Maloney Jr., 37, of Honeoye, in upstate New York, pleaded guilty in April to one felony count of interference with crew members by assault.
The incident on the Sept. 12, 2020 flight from Charlotte to Las Vegas began when a flight attendant spotted Maloney with his mask off, drinking a beer he had not purchased on the plane. Maloney admitted in his plea that he responded to the attendant's request to put on his mask with expletives and racial epithets. When the flight crew handed the defendant a final written warning, he told them that he would crumple up their warning and throw it their face.
After Maloney returned from a trip to the bathroom, he became very agitated when he did not see his girlfriend, got into an argument with a flight attendant and then lunged at and attempted to strike a flight attendant, his plea says. Maloney's girlfriend grabbed him before he touched the flight attendant, however.
The plane was then diverted to St. Louis, where Maloney was arrested. Maloney yelled and cursed at airport police when they put him in to their car in handcuffs to take him to the station, Maloney's plea says.
In addition to the jail time, Judge Ross banned Maloney from using alcohol, ordered him to perform 100 hours of community service and ordered him to undergo substance abuse testing and treatment and mental health counseling.
The $8,000 in restitution represents some of the costs and fees the airline incurred due to the delay caused by Maloney's behavior.
In court Tuesday, Judge Ross called Maloney's behavior "outrageous" and said passengers could not have known whether his conduct would escalate to endanger their lives. "The terror that people had to feel – it's inexcusable," he said.
The case was investigated by the St. Louis Lambert Airport Police Department and the FBI. Assistant U.S. Attorney Colleen Lang prosecuted the case.
---
DOJ
Facebook Comments



News by Breaking911
Brother Fights With Sister, Knocking Mother's Casket Over During Funeral

During a funeral service in Richmond, California, a huge fight occurred, involving a brother and sister. It resulted in their mother's casket being knocked over and an apprehension.
The Richmond Police Department noted that the incident happened, on Saturday, at Rolling Hills Memorial Park.
Authorities say that during the fight, the sister's boyfriend intervened which escalated the situation.
The brother then entered his vehicle and tried to hit his sister but missed. On the other hand, he hit another woman and made the mother's casket fall over. It was documented that the body did not fall out.
The woman who was hit suffered non-life threatening injuries.
The brother also drove in grass and gravestones, which led to a water main break. In the end, the water flooded the plot that belonged to the funeral director's mother.
To add, a funeral attendee hit the 36-year-old brother with a cane once he exited his vehicle in order to 'get him under control.'
The brother received medical attention for a wound he suffered during the physical altercation and was then apprehended.
The park estimated that the total amount of damages is about $20,000. The manager noted that the cemetery will be paying for all repairs.
It was also reported that one relative brought a stun gun to the services because of a long history of problems within the family.


Post Views:
3
Brother Fights With Sister, Knocking Mother's Casket Over During Funeral
WATCH: Attorney General Merrick Garland makes statement in wake of FBI raid of Mar-a-Lago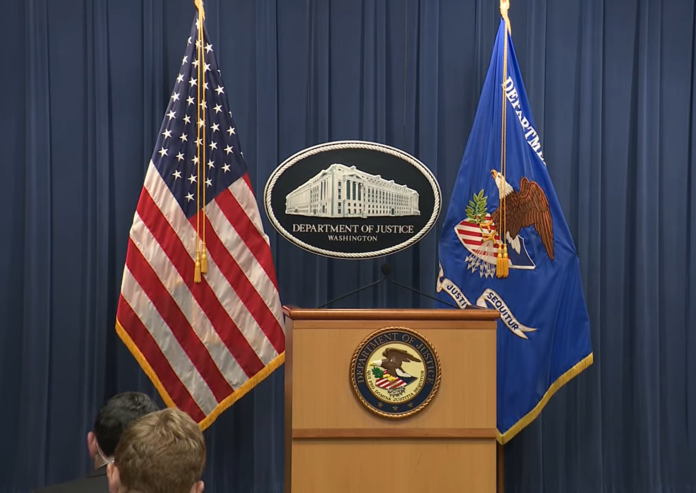 The FBI searched Donald Trump's Mar-a-Lago estate as part of an investigation into whether he took classified records from the White House to his Florida residence, people familiar with the matter said, a dramatic and unprecedented escalation of law enforcement scrutiny of the former president.
Facebook Comments
News by Breaking911
Police Search for California Teen Kiely Rodni Who Vanished From Campground Party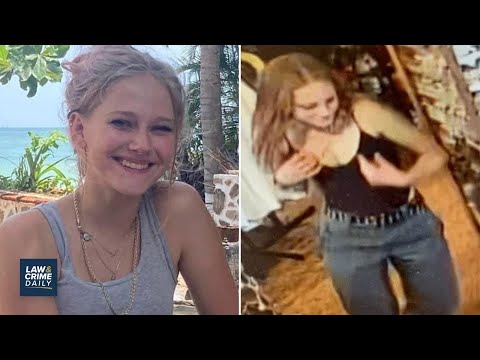 California police are searching for 16-year-old Kiely Rodni after she disappeared after a large party over the weekend. Plus, a (more…)