Video shows students sheltering-in-place inside a classroom. The student who recorded the footage says the voice heard is that of the shooter who was announcing himself as a Sheriff's Deputy.
'Sheriff's office,' the boy said. 'You can come out.'
Students exchange glances as one whispers 'he said it's safe to come out.' But one skeptical classmate declined to open the door, saying: 'We're not willing to take that risk right now.'
The gunman shouts back something illegible before calling his classmate 'bro' and in that sickening moment, classmates began jumping out a window after realizing the self-professed cop was actually the shooter.
The suspected shooter, a sophomore at the school, was arrested within five minutes of the original call, police said and added an on-scene school resource officer assisted in nabbing him.

Texas teen shoots, kills two suspects breaking into Harris County home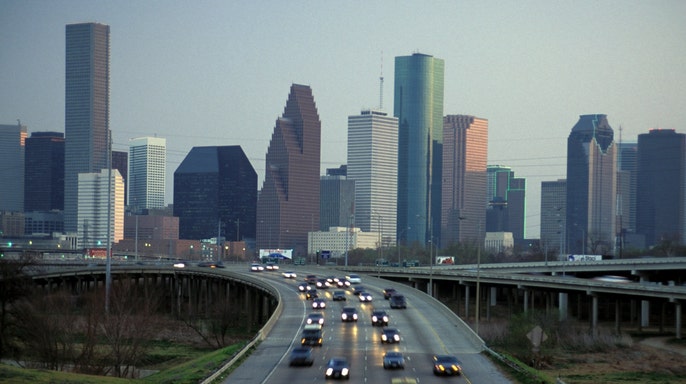 After the shooting, a third suspect in the attempted invasion fled
Harris County Sheriff Ed Gonzalez is asking anyone with information to reach out to his office after two men allegedly attempting to break into a home Friday night were shot and killed by a teenager with a shotgun.
A homicide release record showed that at approximately 10:40 p.m. local time, deputies responded to a call in the 16000 block of First Street in Channelview, Texas.
Upon arrival, deputies located two men unresponsive from apparent gunshot wounds on the lawn to the side of the home.
Both men were pronounced dead at that location by EMS personnel.
Homicide and crime scene units responded to conduct a follow-up investigation.
The investigators determined both victims and a third unidentified male, while armed and wearing masks, had attempted to break into a home occupied by an adult female, a 12-year-old boy and two 17-year-old boys.
One of the 17-year-olds retrieved a shotgun and discharged it several times, striking two suspects.
The facts of the case were presented by the Harris County Sheriff's Office to the Harris County District Attorney's Office, which recommended that the case be presented to a grand jury.
"The case will be presented to a grand jury. The investigation is on-going and anyone with information is urged to contact the HCSO Homicide Unit at 713-274-9100," Gonzalez tweeted.