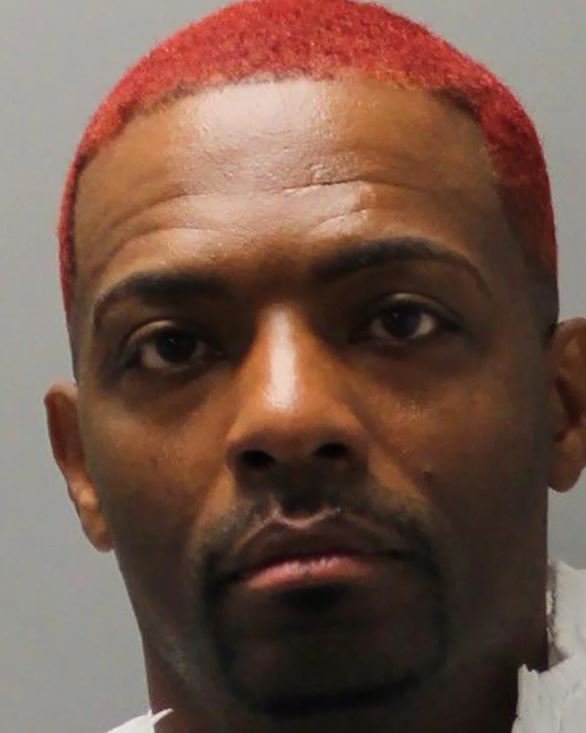 New Jersey Man Accused of Double Homicide After Two Men Die of Machete Wounds and Strangulation
Two men were found dead in a New Hampshire hotel over the weekend and authorities have charged a New Jersey resident with their murder.
Theodore Luckey, 42, is charged with second-degree murder in the gruesome deaths of 28-year-old Nathan Cashman and 60-year-old David Hanford.
Shortly after 7 p.m. Saturday, authorities were called to a Country Inn & Suites in Bedford, near the Manchester-Boston Regional Airport, where they discovered two deceased adult males, according to a statement from the attorney general's office.
Theodore Luckey, 42, of Asbury Park, N.J., was taken into custody and charged with second-degree murder for their deaths, the statement says. He was also charged with three counts of being a felon in possession of a deadly weapon.
On Monday, the attorney general's office released the names of the victims and the manner of their deaths.
Nathan Cashman, 28, who was found in the hotel lobby, died of multiple chop wounds to his head, neck and body, a medical examiner concluded. Criminal complaints filed to a superior court allege that his wounds were inflicted with a machete-type knife, Manchester Ink Link reports.
"One man was chasing another man through the hotel," a Country Inn & Suites guest told Patch following the incident. "One of the men had a machete and was slashing the other man."
David Hanford, 60, who was found in a hotel guest room, died of ligature strangulation.
Both deaths were ruled homicides by the medical examiner.
"Based upon the information gathered so far, this incident appears to be contained and the individuals involved have been identified," the attorney general's office stated. "At this time, there is no reason to believe that there is a threat to the public."
The murder investigation is active and ongoing. It is unclear if Luckey has entered a plea to the charges against him or retained an attorney who can speak on his behalf.
Terrell High School Student, Ja'Naria Jackson, 16, Wins Two Gold Medals At The 2022 Texas Track & Field State Championships

16-year-old Ja'Naria Jackson, from Terrell High School, has made great accomplishments in the sport that she loves.
Last week, the sophomore competed in the 2022 Texas Track & Field State Championships meet in Austin, Texas. On Thursday evening, Jackson ran in Lane 4 and was victorious over runners from all over the state. She ran 11.74 seconds in the 100m.
As others cheered for her, Jackson ran again. This time she ran 23.69 seconds in the 200m.
In close to two hours, Jackson clinched two State Championships. She has stated that her long days and nights and her persistence has led to her victories.
"… It actually is a blessing. I'm proud, but I will most definitely be coming harder next year," she said.
Jackson attributes her motivation to self-improvement. She strives to better her time, form, method of coming out of the block, and winning at state.
Her regular regimen includes running, block work, and sled pulling. To add, she doesn't take breaks in the summer but works with a personal trainer.
"This has been a wonderful year and hopefully a better year next year," Jackson said.


Post Views:
345
Terrell High School Student, Ja'Naria Jackson, 16, Wins Two Gold Medals At The 2022 Texas Track & Field State Championships
Rapper T-Pain Moves Concert From Deep Ellum To Grand Prairie

Rapper T-Pain is changing his concert schedule. He is taking his 'Road to Wisconsin Tour' further in North Texas after it was supposed to be in Dallas.
The concert was set to take place on May 18 at The Factory in Deep Ellum. It will now occur on June 24 at the Texas Trust CU Theatre in Grand Prairie.
Last month, T-Pain took to social media to question why tickets sales weren't going so well.
"Dallas, what are you doing? I wore cowboy hats many times.. used to raise horses. I feel like I'm part of the city, you know?…wore a regular cowboy and Dallas Cowboys. I've done both! WTF!" Pain stated.
Dallas Mayor Eric Johnson heard about the rapper's comments. He let Pain know that Dallas was safe although many of his fans stated otherwise.
"Dallas is the only Top 10 city in the U.S. where violent crime fell last year and overall crime is down…," Johnson tweeted. "So, you and your concertgoers should feel safe here." Johnson added this comment while tagging Dallas Police Chief Eddie Garcia in the tweet.
However, even though crime decreased last year, there have been multiple shootings that have occurred in Deep Ellum in the last few months. This has resulted in T-Pain moving his concert to Grand Prairie.
Tickets that have been bought for the May show will be valid for the rescheduled show in June.


Post Views:
2,338
Rapper T-Pain Moves Concert From Deep Ellum To Grand Prairie
Netflix Lays Off Close To 150 Employees

Weeks after Netflix reported its first loss in subscribers since 2011, the company has laid off about 150 employees.
"As we explained on earnings, our slowing revenue growth means we are also having to slow our cost growth as a company. So sadly, we are letting around 150 employees go today, mostly U.S.-based," Netflix announced on Tuesday.
The amount of people laid off is close to 2% of Netflix's employees. Those affected will be given a severance package, starting at four months although it could be subject to change.
In April, a financial report detailed that the streaming service lost about 200,000 subscribers in the first quarter. They have added that they are set to lose another 2 million subscribers in the second quarter.
Netflix has attributed the war in Ukraine and harsh competition as reasons why they have lost subscribers.
As of now, Netflix has 221.6 million subscribers. They are still ahead of their competition.
The company is planning on aggressively monitoring password-sharing. They are also planning to start a "lower-priced ad-supported tier," before the year is over. Their objective is to increase finances and subscribers.
Furthermore, the streaming service has a variety of payment tiers. The plan that most users pay for is $15.49 per month. The price of the lower ad-supported tier hasn't been released.
Other streaming platforms have some of the same offerings. For instance, HBO's ad-free service runs for $15 per month. Their services that contain commercials are $10 per month.


Post Views:
223