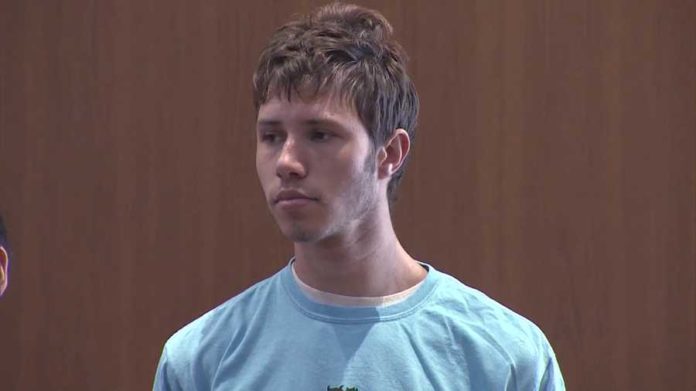 Man Pleads Guilty To 2017 Quadruple Murder Committed With Baseball Bat In Massachusetts: "An insane thing."
LOWELL, Mass. – Orion Krause, 26 of Rockport, Maine pleaded guilty last week in Lowell Superior Court to four charges of second-degree murder in connection with the murder of his grandparents, Elizabeth Lackey, 85, and Frank Lackey, 89; his mother Elizabeth Krause, 60, of Rockport, Maine; and Bertha Mae Parker, 68, of Tewksbury, a home health care worker who was caring for his grandparents at their Common Street residence.
Judge Kenneth W. Salinger sentenced Krause to life in prison with parole eligibility at 25 years.
"The resolution of this case today in no way can erase the incalculable loss felt by the family and friends of these victims. Following the 2017 murder, the entire Groton community mourned the loss of Elizabeth and Frank Lackey, Elizabeth Krause and Bertha Mae Parker. We continue to have them in our thoughts today as this case comes to a close. " said Middlesex District Attorney Marian Ryan.
"While this conviction doesn't change the horrific events that occurred on September 8, 2017, we hope th at this verdict today provides the family some peace" said Chief Michael Luth.
On September 8, 2017, at approximately 5:52 p.m., Groton Police responded to a report of a person in need of assistance on Common Street. Upon arrival, investigators gathered information which led them to a second residence also on Common Street where they located the four victims. The subsequent investigation revealed that Orion Krause had traveled from Rockport, Maine to the Boston area on Thursday, September 7. On Friday, September 8, his mother met him and they traveled together to visit his grandparents at their Common Street home in Groton. At some point following his arrival at the home the defendant fatally attacked his family members and his grandparent's health aid using a baseball bat.
Orion Krause then fled the home and was located by police at a neighbor's home nearby where he was arrested. He was naked and had smeared mud on himself.
"Orion started to sing quietly," a police officer wrote in the report. "Orion then said, 'I freed them.'"
Kause called the murders "an insane thing," and told family members in court Wednesday, "I pray we will be able to process it in the future — hopefully together."
The prosecutors assigned to this case were Assistant District Attorneys Thomas Brant and Daniel Harren.
Facebook Comments
'I Thought That Man Loved Me': Woman Bites Boyfriend During Dispute Over Unrelated Injuries (JAIL)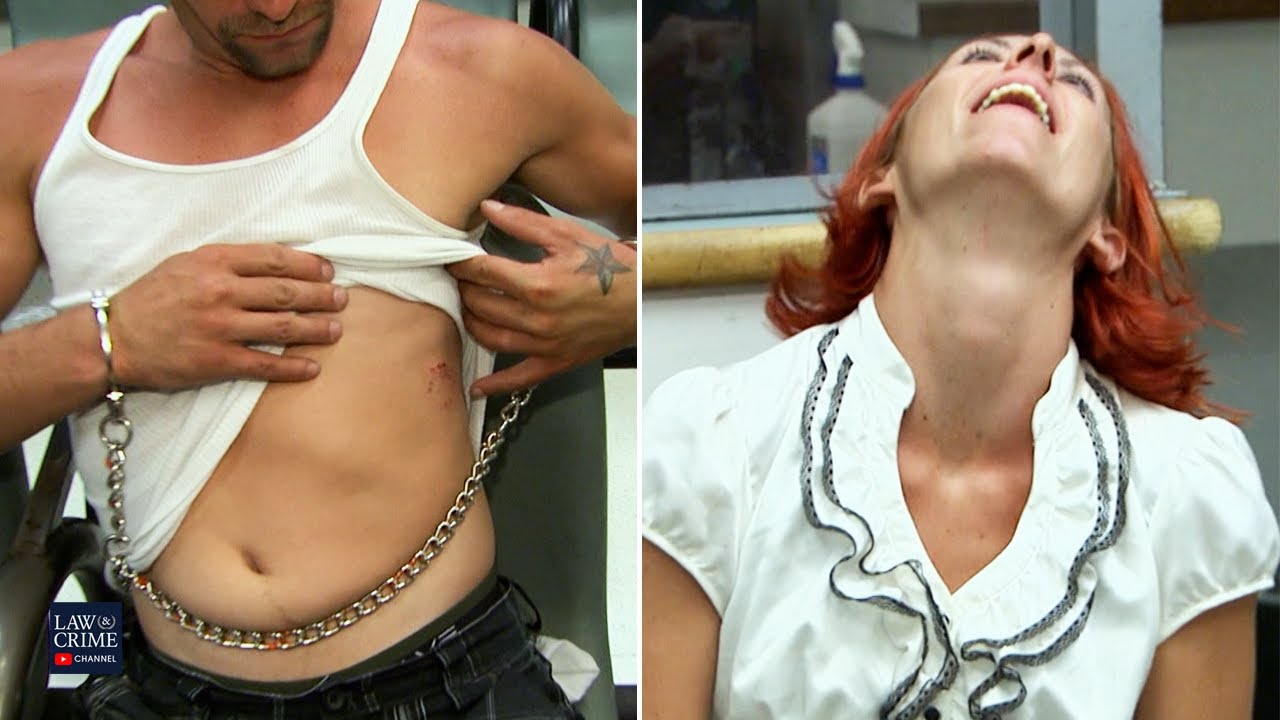 A distraught couple found themselves in Clark County jail after an apparent dispute that left a man with a bite (more…)
Giants vs. Cowboys Thanksgiving Day Game Makes History With 42 Million Viewers

The football game that took place on Thanksgiving Day between the Dallas Cowboys and the New York Giants set a record. It was the most-watched NFL regular-season game on network television in NFL history.
The Cowboys defeated the Giants with a 28-20 victory.
Besides just the usual tradition of watching football on Thanksgiving, there are other reasons why this game was so popular.
First, the Cowboys and Giants are popular teams whose cities hold the No.1 and No. 5 media markets in the U.S.
The game also showed two 7-3 teams visibly in the playoff possibilities. The Giants are in the first year of rebuilding under general manager Joe Schoen and head coach Brian Daboll. However, they started the season off surprisingly and have won games against division leaders, the Tennessee Titans and Baltimore Ravens.
At the same, the Cowboys are doing well, being said to have the No. 1 scoring defense. Linebacker Micah Parsons is leading with 12 sacks himself.
The game was close until the fourth quarter.
At halftime, the Giants were beating the Cowboys 13-7. But, the Cowboys came back with three consecutive second-half touchdowns which put the score at 28-13. The Giants touchdown with eight seconds ended the scoring.
Neither team will play again until Sunday, December 4. The Giants will play the Washington Commanders, and the Cowboys will play the Indiana Colts.


Post Views:
14
Giants vs. Cowboys Thanksgiving Day Game Makes History With 42 Million Viewers
Parents Charged After Leaving Two-Year-Old Home Alone While Going Out Of State

Parents from South Carolina have been taken into custody after leaving their 2-year-old child at home alone as they went to New York, the Charleston Police Department said.
Authorities say that on November 17, close to 2 p.m., they arrived to a residence after receiving information about a toddler being by themselves in an apartment.
Court documents show that someone told police that the child's father sent a text message indicating that he was in New York for business purposes.
Because the apartment complex couldn't reach anyone inside of the apartment, they conducted an emergency walk-through.
Records state that a child was discovered asleep on a bed in the living room.
Authorities stated that the child woke up and wanted his empty water bottle. Besides a dirty pamper, the toddler was in good condition and was transported to a hospital through a foster care provider.
Police say that they attempted to contact the father and mother but were unable to do so.
Later, 24-year-old Donald Gekonge, the father of the child, reached out to the complex and talked to police. He reportedly told them that he had left at 6 a.m. that morning, and he was "only a few states away."
Eventually, he stated that he was in New York for business, and he was unaware of who was caring for his toddler. However, he believed that it was the mother of the child, Darline Aldrich.
Then, later on, Gekonge's story evolved even more. He admitted that Aldrich was in New York, as well, for an emergency.
Gekonge and Aldrich were apprehended on charges of unlawful conduct toward a child.
Gekonge's bond was set at $50,000, and Aldrich's bond was placed at $75,000.


Post Views:
13
Parents Charged After Leaving Two-Year-Old Home Alone While Going Out Of State