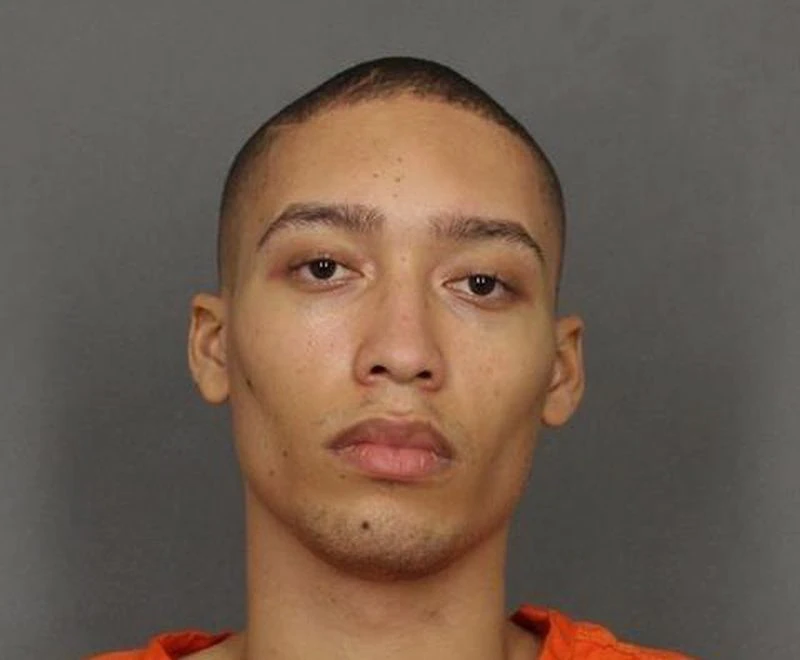 Man killed stepfather during argument over gay guest in their 'house of God,' prosecutor says
A man who objected to the sexual orientation of a guest in his family's home shot his stepfather to death after an argument over the matter turned physical, prosecutors said during a hearing this week.
Christian A. Smith, 23, is charged with first-degree murder in the Oct. 9 killing of Dennis McKenzie, 43, in Woolwich Township, N.J.
Smith was staying temporarily with his mother and stepfather in their Gloucester County home, where a celebration was taking place on the day of the shooting.
A relative of Smith brought a friend to the house, prompting Smith to object over the friend's sexual orientation, according to assistant prosecutor Dana Anton.
"He made it known to his stepfather that he did not approve of that person coming into their house … that their house was a house of God," Anton said.
Smith's remarks included an anti-gay slur, the prosecutor noted.
McKenzie and Smith argued.
"The stepfather took a swing at Mr. Smith and, I believe, maybe superficially hit him," Anton said, adding that Smith was not injured. "In response to that, Mr. Smith took out a Glock 19 that was in his waistband and shot him three times."
McKenzie was struck twice, in the head and body, and died at the scene. Smith's mother and a teen sibling witnessed the shooting, the prosecutor noted.
"This argument that proceeded the murder, it started over an act of bias and an act of bias intimidation where he is using a slur about somebody's sexual orientation," Anton said.
Smith's public defender, Katherine Constantine Blinn, challenged probable cause for the murder charge, arguing that her client maintained the shooting was accidental and that forensic evidence was needed to clarify what happened.
"Exactly how this occurred and the specific manner of death needs to be fleshed out a little bit more with the forensics," she said.
She also characterized the shooting as a spontaneous incident and not something Smith had planned.
Blinn noted that her client remained at the shooting scene and dismantled the gun, placing it on the dining room table.
"What that suggests to me, judge, is that this was accidental and that in order to prevent any further issues Mr. Smith disassembled the gun until police arrived."
Anton disputed the suggestion that the shooting was an accident.
Smith's mother tried to intervene in the dispute and told investigators that she stood between the men as the argument turned violent.
"He took the gun out from behind him, reached over her and fired three times," Anton said. "You can't accidentally shoot somebody three times."
Smith declined to speak to police initially and only hours after he was in custody claimed the shooting was accidental, Anton said.
Superior Court Judge Mary Beth Kramer found probable cause for the murder charge and for a second-degree charge of possession of a weapon for an unlawful purpose. She did not find probable cause for a third charge of unlawful possession of a weapon, since authorities have determined Smith legally purchased the gun in Pennsylvania and was permitted to possess it in the home.
Smith is scheduled to return to court Dec. 2 for a pre-indictment hearing.
Florida trucker, 64 charged for the stabbing of two women he is linked to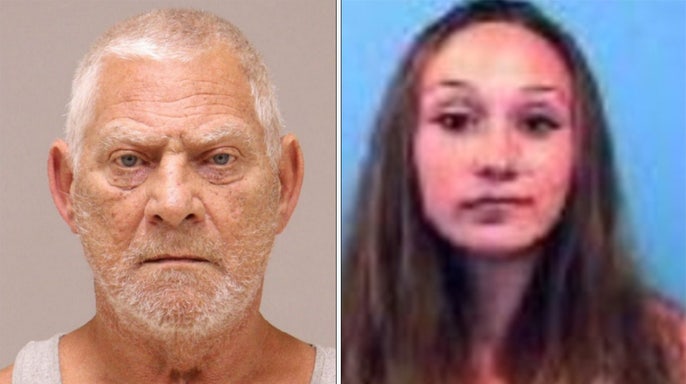 Garry Artman tied to gruesome slayings of Dusty Shuck and Sharon Hammack through DNA
A Florida trucker was charged with the 2006 cold case murder of a 24-year-old woman in Maryland weeks after he was arrested for the 1996 killing of a 29-year-old woman in Michigan, authorities announced.
Garry Artman, 64, of White Springs, Florida, was linked to both slayings by DNA evidence.
The body of Dusty Myriah Shuck, 24, was found May 4, 2006, dumped on the shoulder of the I-70 freeway in Frederick County, Maryland. She had been stabbed to death.
She had no shoes or identifying information on her – but a pair of dragon tattoos on her back under the phrase "Gypsy Rose" helped authorities identify her.
Shuck was last seen April 24 in her home state of New Mexico at a local hotel.
Investigators suspected the killer might be a truck driver after she was discovered so far from home – but they were unable to turn up any solid leads.
The Combined DNA Index System matched a sample from the 1996 cold case killing of mother of two Sharon Hammack in Michigan to the 2006 murder – but police didn't have a suspect.
A break came this year when advancements in DNA testing led to the Kent County Sheriff's Office in Michigan connecting Artman to the 1996 death of Hammack.
Hammack, who was pregnant, was found in a ditch bound, strangled and stabbed in the head Oct. 3 in Caledonia Township. She had also been sexually assaulted.
Artman was hit with murder, first-degree criminal sexual conduct and other charges in her gruesome killing.
The office contacted Maryland State Police investigators and supplied them with a DNA swab from Artman, which matched the sample taken from the body of Shuck in 2006.
The Kent County Sheriff's Office executed a search warrant Aug. 31 on a storage unit in Florida that belongs to Artman.
Authorities found several pieces of women's underwear, which are being tested for DNA to see if they match other victims, officials said.
Artman is charged with murder and assault in Shuck's death.
He is being held at Kent County Correctional Facility in Grand Rapids, Michigan.
Gabby Petito's Dad Thanks Supporters a Year After Her Body Was Found: 'Today Is Particularly Hard'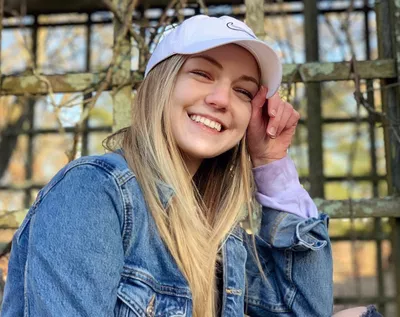 Gabby Petito's remains were located in Wyoming's Grand Teton National Park last September after a nationwide search
Gabby Petito's father marked the 1-year anniversary of her body being found with a special message to supporters and a nod to the New York Jets.
In September 2021, the FBI confirmed that Gabby's body was found near Wyoming's Grand Teton National Park. Authorities later determined she died by strangulation and named her fiancé Brian Laundrie as a person of interest. His remains were later found and he died of a self-inflicted gunshot wound.
Laundrie was named Gabby's killer in January after a notebook found near his remains included a written confession taking responsibility for her death.
One year after her body was recovered, Gabby's father Joseph Petito is reflecting on the loss and thanking supporters for standing by their family.
"I want to thank everyone for the love and support you have shown our families," he wrote alongside the sentimental snap. "It's because of all of you we were able to bring #Gabbypetito home."
Joseph continued, "Today is particularly hard for us but if you can, please take a moment and share a #missingpersons story to help bring them home safe."
Gabby Petito's Family Launches Foundation Aimed at 'Preventing This from Happening to Someone Else'
He added that "Every story deserves the same attention," as his daughter's.
Ending with a salute to the New York Jets, Joseph wrote, "And yes I shared this picture because the @nyjets won yesterday. #togetherwecan"
On Aug. 19, 2021, Gabby and Laundrie posted a YouTube video to document their cross-country journey together. A couple of days before they posted their video, a man called police to report that he saw the couple arguing outside a food cooperative called Moonflower in Moab, Utah. He told the dispatcher that he saw a man hitting a female, according to audio of the call obtained by TD.
In body cam footage that was later publicly released, Gabby admits to striking Laundrie, while Laundrie admits to pushing his fiancée. In the end, the incident was classified as "disorderly conduct."
Nicole Schmidt, Gabby's mother, later received an "odd text" from her daughter's phone on Aug. 27, 2021, according to an unsealed search warrant filed by police. This was the last communication that Gabby had with her family. After Aug. 27, her phone wasn't operational, and she did not post anything on social media, authorities said in the search warrant.
Gabby was officially reported missing on Sept. 11, 2021, sparking a nationwide search.
If you are experiencing domestic violence, call the National Domestic Violence Hotline at 1-800-799-7233, or go to thehotline.org. All calls are toll-free and confidential. The hotline is available 24/7 in more than 170 languages.
Oklahoma sheriff's deputy fatally shoots man wielding knife after responding to mental-health call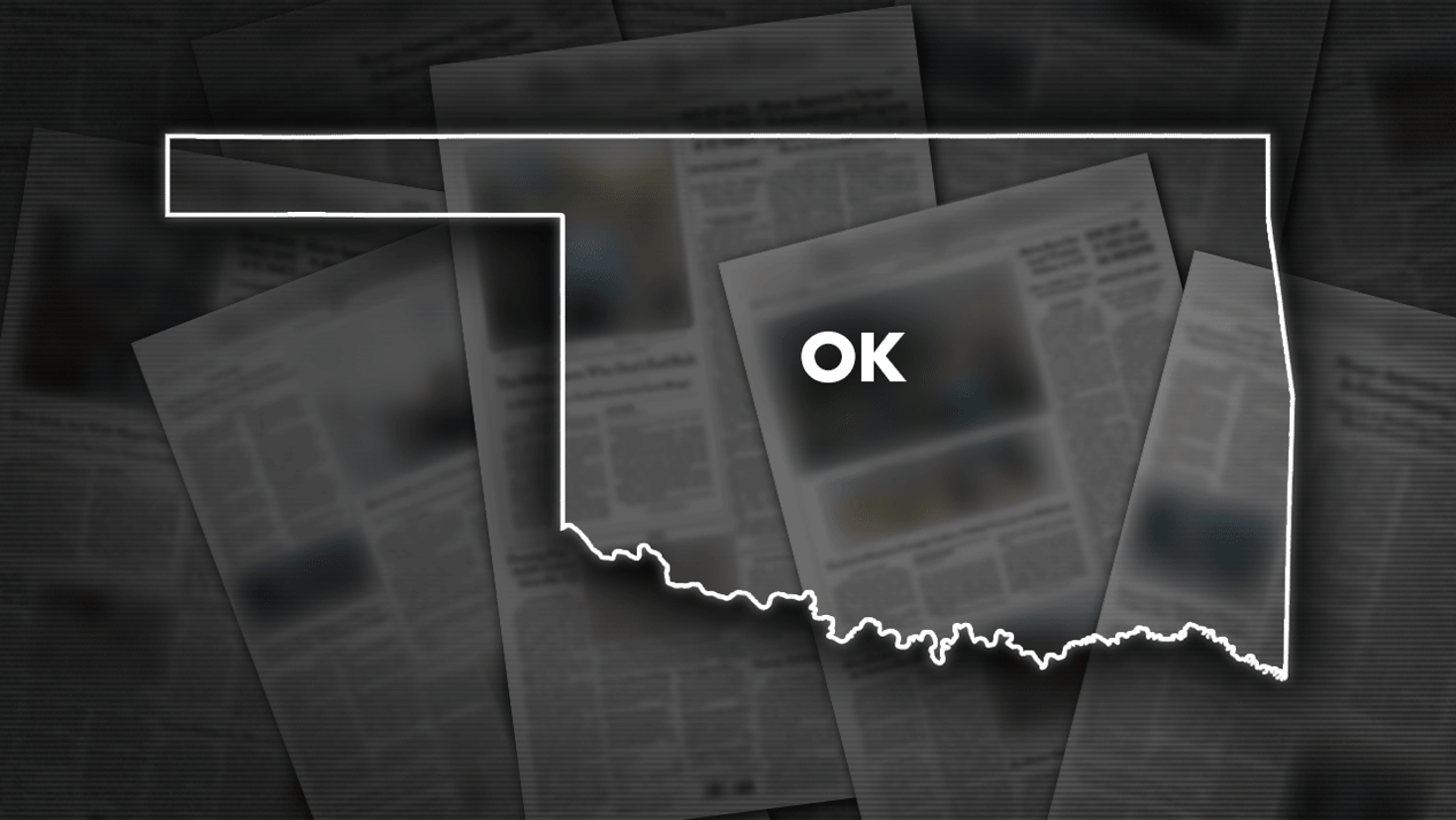 OK deputy commanded man to put down weapon, shot him when he didn't comply
A sheriff's deputy in Oklahoma shot and killed a knife-wielding man after responding to a mental-health call in the town of Covington, according to the Oklahoma State Bureau of Investigation.
The agency said in a press release that 35-year-old Weston Cassody grabbed a knife and began threatening the Garfield County Sheriff's deputy after the deputy entered the home on Saturday. The deputy commanded Cassody to put down the weapon and shot him when he didn't comply.
A relative of Cassody had called police to report a mental health situation involving the man.
Cassody was pronounced dead at the scene, the release states.
The OSBI did not release the name of the deputy or any other information while the investigation into the shooting continues.