A vast crowd of 100 to 200 people marched toward the Brooklyn Center Police Department near Minneapolis, Minnesota, on Sunday evening following an officer-involved shooting, NBC News reports.
Police fatally shot a black motorist during a Sunday traffic stop, sparking riots just miles from where George Floyd took his last breath in May.
Minnesota Gov. Tim Walz (D) identified the motorist as 20-year-old Daunte Wright.
What are the details?
The unruly crowd — which threw rocks and other objects at the department building — gathered outside the police department, prompting the state to mobilize its National Guard.
The outlet also noted that there were reports of shots fired in the area of the department as officers fired rubber bullets and tear gas at rioters.
"The front door of the Brooklyn Park Police Department … was struck by gunfire, shattering the glass, police said in a statement," NBC News reported. "Brooklyn Park Police officers were not involved in the shooting but assisted Brooklyn Center Police with the 'civil unrest' that took place after, the department said."
The damage wasn't just contained to the department building, authorities said. Approximately 20 businesses were broken into and vandalized at a nearby shopping center.
According to reports, members of Wright's family as well as friends were among the protesters who marched in the streets, carrying flags and signs that read, "Black Lives Matter."
Authorities ordered a curfew through Monday morning.
USA Today reported on Monday that Minneapolis Mayor Mike Elliott is set to hold a news conference on the incident Monday morning at Brooklyn Center City Hall.
In a statement, Elliott said, "Our hearts are with (Wright's) family, and with all those in our community impacted by this tragedy. While we await additional information from the BCA who is leading the investigation, we continue to ask that members of our community gathering do so peacefully, amid our calls for transparency and accountability."
What do we know about the shooting?
Katie Wright, the victim's mother, told reporters that she received a phone call from her son on Sunday afternoon telling her that police pulled him and his girlfriend over for reportedly having air fresheners dangling from the vehicle's rearview mirror.
It is illegal to hang anything from rearview mirrors in Minnesota.
Katie said she told her son to put the officer on the phone so she could provide insurance information.
The last thing she heard was police telling her son to get out of the vehicle and demanding he refrain from running.
"I heard police officers say, 'Daunte, don't run,'" she recalled. The call ended, she said, and she immediately phoned back and reached her son's girlfriend.
"A minute later I called, and his girlfriend answered, which was the passenger in the car, and said that he'd been shot," Katie said.
In a statement, Brooklyn Center Police said that officer pulled a man over for a traffic violation on Sunday afternoon and discovered that he had an outstanding warrant. As police attempted to take the subject into custody, he reportedly attempted to get back into the vehicle. One officer shot the subject, who attempted to drive off. The subject was able to drive several blocks before striking another vehicle. The subject reportedly died at the scene.
In a Sunday night statement, Walz said, "I am closely monitoring the situation in Brooklyn Center. Gwen and I are praying for Daunte Wright's family as our state mourns another life of a Black man taken by law enforcement."
Via: The Blaze
XXXTentacion's Grandma Reacts to Guilty Verdict in Rapper's Tragic Murder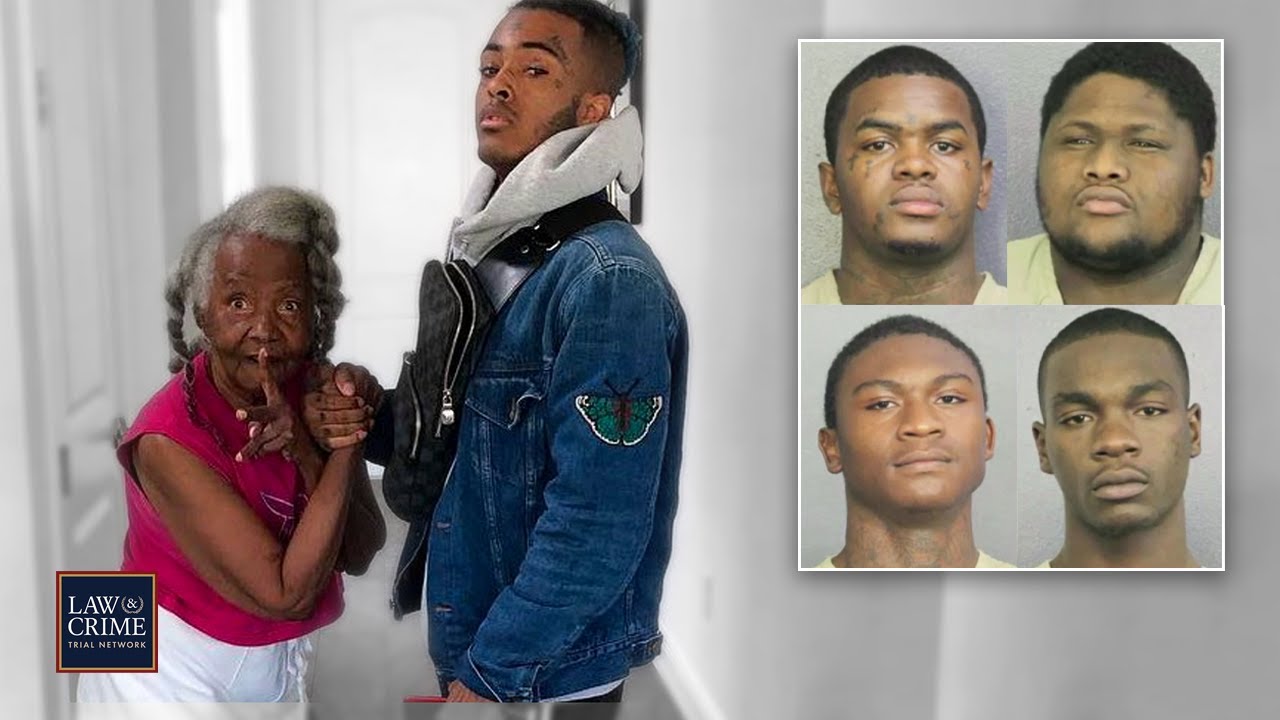 XXXTentacion's grandmother, Yvonne Kerr, spoke to the Law&Crime Network's Jesse Weber about the sweeping guilty verdict in the rapper's murder (more…)
'A MONSTER OF A HUMAN BEING.' | Ex-Cop Sentenced For Sex Abuse Of Teen Boys In D.A.R.E. Program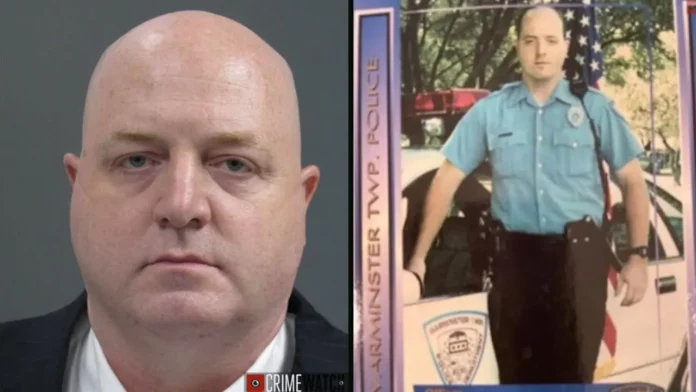 BUCKS COUNTY, PA (BCDAO) – James Carey, the former Warminster Township police officer who sexually assaulted five boys, was sentenced on Tuesday, March 21, 2023, to serve 24 ½ to 55 years in a state correctional institution.
Carey, 54, of Cape May Court House in New Jersey, committed the acts while working as a DA.R.E. officer, a volunteer firefighter and while running a program for troubled youth at the township's recreation center more than two decades ago.
Carey entered an open no contest plea on Oct 27, 2022, to five counts each of involuntary deviate sexual intercourse and corruption of minors, seven counts of indecent assault, two counts each of statutory rape and statutory sexual assault and one count of aggravated indecent assault.
Prior to sentencing President Judge Wallace H. Bateman Jr., heard impact statements from the five victims who courageously testified about the emotional trauma the disgraced officer inflicted on them.
One man said the damage caused years of anger and resentment, leading to substance abuse, incarceration, and suicide attempts.
Another said his chance at a normal life was stolen by a "monster of a human being."
Another victim said he lived his adolescent years in fear, blaming himself for Carey's actions.
"I spent my whole adult life hating myself," he said. "This has impacted every aspect of my life: physically, mentally, financially and emotionally."
Noticing Carey wouldn't look at the victims as they made their statements or look at their childhood photos projected on a screen in the courtroom, Judge Bateman called Carey a coward who used his "badge and uniform as weapons of his depravity."
First Assistant District Attorney Jennifer Schorn said Carey not only used his positions as a police officer and a volunteer firefighter to lure his victims, he also used their families, the community and even the court system.
"He ingratiated himself into the lives of his victims, this is how he identified the most vulnerable among them, this is how he got away with perpetrating unimaginable sexual crimes upon children," said Schorn, describing Carey as a "predator waiting to pounce."
Schorn credited detectives and their unrelenting pursuit to locate victims and praised the victims as some of the most courageous men she's ever met as a prosecutor. Carey was arrested on April 7, 2021, following a lengthy investigation by Bucks County Detectives and an inquiry by a Bucks County Investigating Grand Jury that found Carey sexually assaulted four boys between 1989 and 2009.
The next month following the publicity of his arrest, a fifth victim came forward and Carey faced additional charges. The victim in that case said he was 13 when Carey sexually assaulted him. Carey used his position as a uniformed officer assigned to the D.A.R.E. (Drug Abuse Resistance Education) program to take advantage of victims who were already facing challenges in their lives.
At a preliminary hearing in June 2021, the victims, now in their 30s and 40s, testified about the repeated abuse by Carey.
Most of the assaults happened while Carey was in uniform, the victims testified. Carey was a police officer for Warminster Township from 1989 to 2009, and previously and briefly worked for the North Wales Police Department in Montgomery County (June 1988 to August 1988) and the Warwick Township Police Department (July 1988 to May 1989).
"It doesn't get much worse: When someone in a position of trust does what he did, it shakes the community to its core," Schorn said.
In addition to the sentence, Carey was also deemed a sexually violent predator. During Tuesday's sentencing, Bateman also criticized the actions of the police department during the time Carey worked there for failing to do more for the victims.
"When a young man goes into the police department to make a report I would expect a more professional response," he said. T
he case was prosecuted by First Assistant District Attorney Jennifer M. Schorn and Deputy District Attorney Brittney Kern.
Facebook Comments



News by Breaking911
WATCH LIVE: Gwyneth Paltrow Ski Crash Trial — Sanderson v. Paltrow — Day Two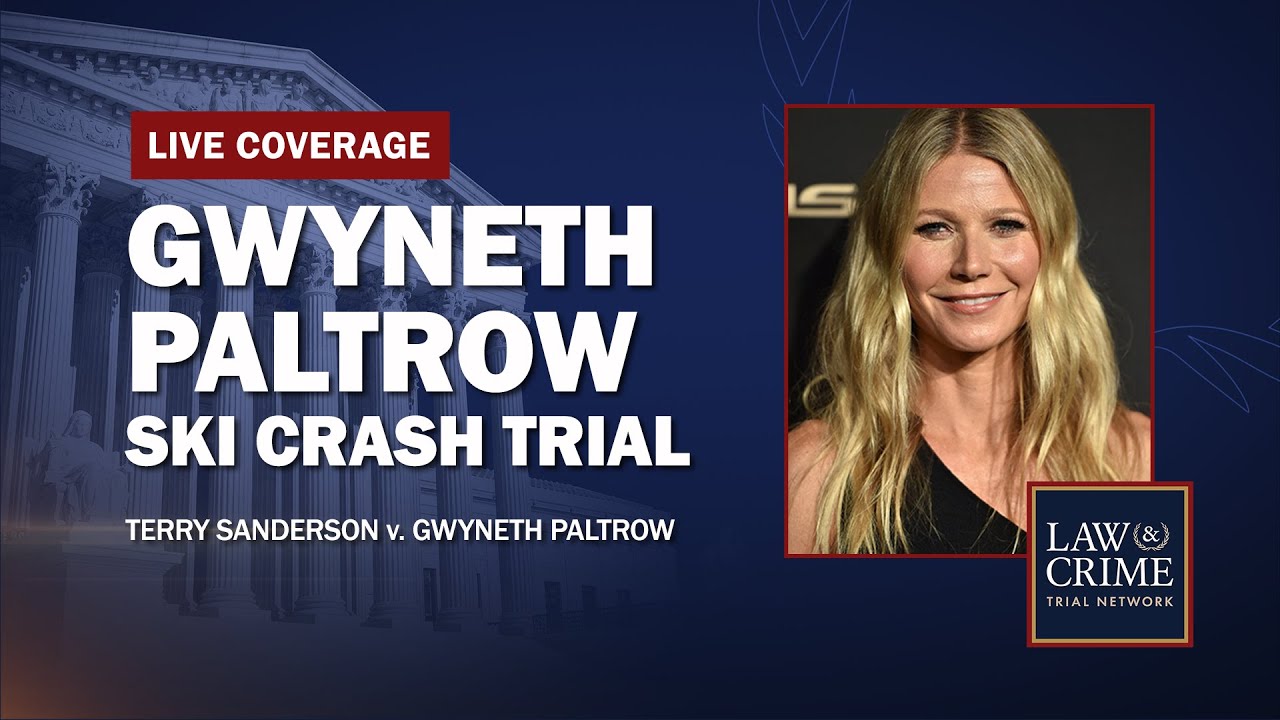 Actress Gwyneth Paltrow is set to face off with a retired doctor in a civil trial starting March 21 over (more…)