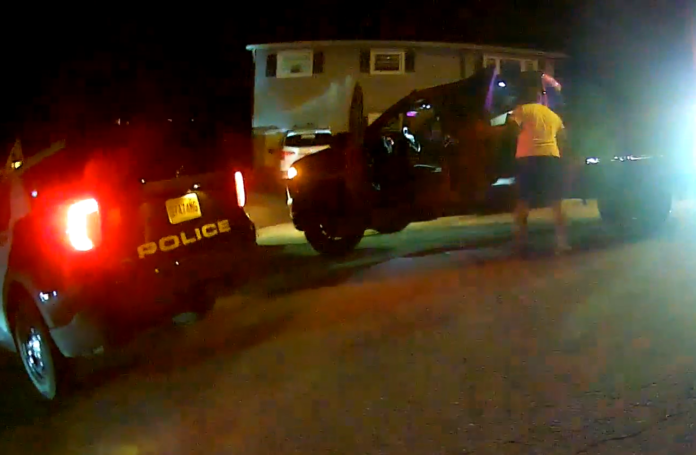 'He's Dead. He's Down': N.J. Authorities Release Video of Police Fatally Shooting Man Who Was Allegedly Armed on July 4
TRENTON, NJ – (NY AG) – The Attorney General's Office today released a 911 call and video footage from body worn cameras and mobile video recorders (MVRs) related to a fatal police-involved shooting that occurred on July 4, 2021, in Newton, N.J. The decedent has been identified as Gulia Dale, III, 61, who lived at the address where the shooting occurred. The Newton Police Department officers who fired their service weapons at Mr. Dale are Officer Steven Kneidl and Officer Garrett Armstrong.
The fatal shooting remains under investigation by the Office of Public Integrity and Accountability (OPIA). The recordings are being released in response to an OPRA request and pursuant to policies established by the Attorney General in 2019 that are designed to promote the fair, impartial, and transparent investigation of fatal police encounters. On Friday, July 30, 2021, investigators met with the decedent's family and attorney to review the video recordings.
According to the preliminary investigation, three uniformed officers of the Newton Police Department arrived at a residence on Clive Place in Newton, N.J., at approximately 9:30 p.m. in response to a 911 call from a family member who was concerned about Mr. Dale's behavior and the fact that he had a gun. When police arrived, Mr. Dale was attempting to leave his residence in a vehicle. At this time, the officers' body-worn cameras were activated and recording the events that transpired.
The officers gave Mr. Dale verbal commands to get out the vehicle and Mr. Dale got out. Mr. Dale then opened the rear driver's side door, briefly leaned inside, and then closed the door. Mr. Dale subsequently got in the driver's seat, and officers continued to give verbal commands for Mr. Dale to exit the vehicle. Mr. Dale got out once again with an object in his hand. Officer Steven Kneidl and Officer Garrett Armstrong discharged their duty firearms, striking the vehicle and fatally wounding Mr. Dale. Investigators recovered a .45-caliber Glock 21 firearm near Mr. Dale. Officers and emergency medical personnel rendered medical aid to Mr. Dale at the scene. Mr. Dale was later pronounced deceased by medical personnel.
The recordings being released today include a recording of the 911 call, video recordings from the body worn cameras of Officers Kneidl and Armstrong, and video recordings from MVRs in three police vehicles.
The recordings are posted online: Click here for recordings.
This investigation is being conducted pursuant to a state law enacted in January 2019 (P.L. 2019, c.1), which requires that the Attorney General's Office conduct all investigations of a person's death that occurs during an encounter with a law enforcement officer acting in the officer's official capacity or while the decedent is in custody. Separately, the Independent Prosecutor Directive, which was issued by then-Attorney General Gurbir S. Grewal in December 2019, outlines a 10-step process for conducting these investigations. The Directive establishes clear procedures governing such investigations to ensure that they are conducted in a full, impartial and transparent manner. Under both state law and the Directive, when the entire investigation is complete, the case will be presented to a grand jury, typically consisting of 16 to 23 citizens, to make the ultimate decision regarding whether criminal charges will be filed.
Facebook Comments
5 Texas Teens Arrested For Waving Guns Around While Recording Rap Video

5 teens were arrested in San Antonio for waving guns in the air outside of an apartment complex while allegedly recording a rap video.
San Antonio Police Officers arrived to the 100 block of Dresden Drive after receiving multiple reports of a disturbance involving guns. When they arrived, they saw a group of 13 teenagers standing around with guns.
The juveniles were ordered to drop their weapons and get on the ground. Most of them obliged, while a few of them away at first sight of the police.
9 individuals were detained and four firearms were confiscated. When questioned by police, the teens said they were attempting to make a rap video.
Through their investigation, officers were able to determine which of them were armed with the three handguns and the AR style pistol that were recovered. It was also discovered that several of the teens that were detained had active warrants out for their arrest.
In total, 6 were arrested, including three 19-year-olds, two 18-years-olds, and one 28-year-old.
The remaining 3 detained were released at the scene.


Post Views:
12
5 Texas Teens Arrested For Waving Guns Around While Recording Rap Video
South Carolina Governor Declares State of Emergency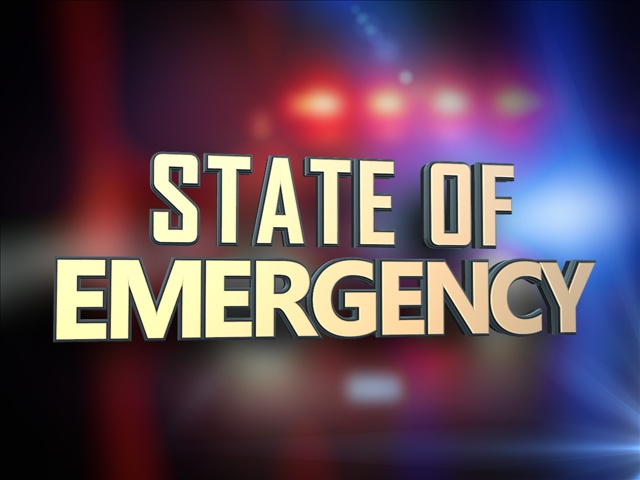 COLUMBIA, S.C. – Governor Henry McMaster today signed an executive order declaring a state of emergency and activating the state's emergency operations plan, which enables state agencies to prepare for Hurricane Ian's potential impact to the state. The governor's order directs the South Carolina Emergency Management Division to coordinate with all relevant state agencies and to be prepared to respond to any requests for state assistance from county emergency managers.
"It's still too early to know exactly how Hurricane Ian will affect South Carolina, but preparations at the state level are well underway, and this declaration of emergency is another step in that process," said Gov. Henry McMaster. "We do know we'll see a lot of rain and significant storm surge on our coastline over the coming days – now is the time for each South Carolina to make plans for every contingency and be prepared."
BREAKING: Hurricane Ian makes landfall near Cayo Costa, Florida as a powerful Category 4 storm – https://t.co/EXqGp0G0l2

— Breaking911 (@Breaking911) September 28, 2022
Facebook Comments



News by Breaking911
SHOCK VIDEO: N.C. Police Officer Shot at Point-Blank Range By 14-Year-Old Boy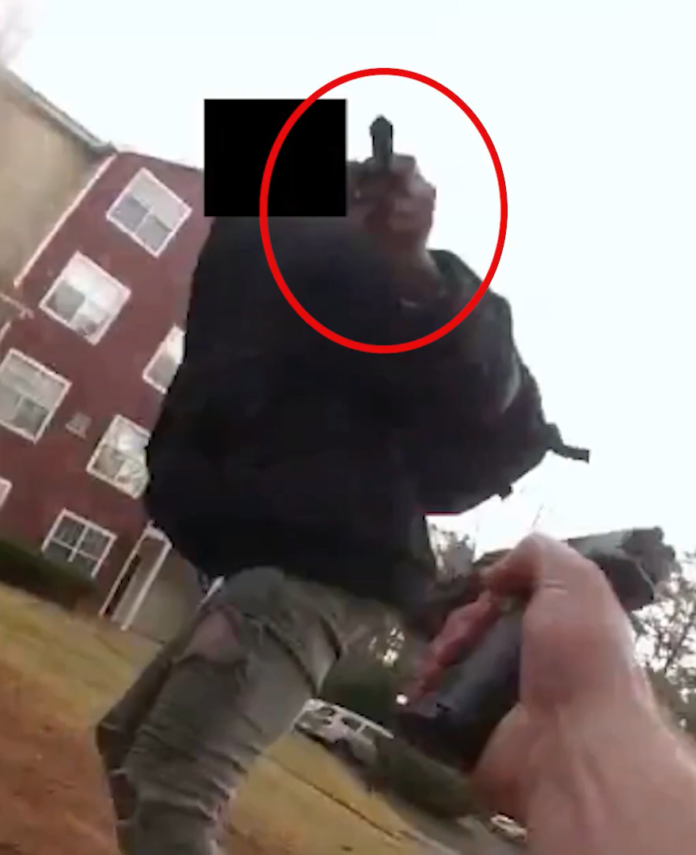 CHARLOTEE, NC (Scroll down for video) – ​On Monday, December 27, 2021, officers were dispatched to a Larceny from Vehicle in progress call for service in the 6100 block of Winged Elm Court. The caller also advised that the suspect had pointed a firearm at a nearby citizen. Responding officers made contact with the suspect, who fled on foot. At the time, it was not known that the suspect was a juvenile. During a brief foot chase, the armed suspect fired at the pursuing officer, Elliott Whitley, striking Whitley in the shoulder. Officer Whitley returned fire and the suspect was not struck.
The suspect continued to run with the weapon towards a heavily populated apartment complex as well as in the direction of other responding officers who were able to take the suspect into custody.

Officer Whitley was transported to an area hospital and was treated for non-life-threatening injuries. The suspect was later identified as a 14-year-old who had an extensive felony history including charges in 46 criminal cases dating back as far as 2014.

The CMPD Homicide Unit responded to the scene to lead the investigation, and Crime Scene Investigation responded to collect physical evidence. Representatives of the Mecklenburg County District Attorney's Homicide Prosecution Team also responded to assist.

As is standard procedure with any officer-involved shooting, the Internal Affairs Bureau conducted a separate but parallel investigation to determine whether CMPD policies and procedures were adhered to during the incident.

The investigation determined that Officer Whitley was justified in his actions, including returning fire, due to the deadly threat posed by the suspect.

Officer Whitley was placed on paid administrative leave, which is standard policy whenever an officer discharges a service weapon. For additional information about this case, please refer to the report: 20211227-0720-01.

Facebook Comments



News by Breaking911