According to Axios, Criminals may have stolen as much as half of the unemployment benefits the U.S. has been pumping out over the past year, some experts say.
Why it matters: Unemployment fraud during the pandemic could easily reach $400 billion, according to some estimates, and the bulk of the money likely ended in the hands of foreign crime syndicates — making this not just theft, but a matter of national security.
Catch up quick: When the pandemic hit, states weren't prepared for the unprecedented wave of unemployment claims they were about to face.
They all knew fraud was inevitable, but decided getting the money out to people who desperately needed it was more important than laboriously making sure all of them were genuine.
By the numbers: Blake Hall, CEO of ID.me, a service that tries to prevent this kind of fraud, tells Axios that America has lost more than $400 billion to fraudulent claims. As much as 50% of all unemployment monies might have been stolen, he says.
Haywood Talcove, the CEO of LexisNexis Risk Solutions, estimates that at least 70% of the money s tolen by impostors ultimately left the country, much of it ending up in the hands of criminal syndicates in China, Nigeria, Russia and elsewhere.
"These groups are definitely backed by the state," Talcove tells Axios.
Much of the rest of the money was stolen by street gangs domestically, who have made up a greater share of the fraudsters in recent months.
The Treasury Department declined to comment on these estimates.
How it works: Scammers often steal personal information and use it to impersonate claimants. Other groups trick individuals into voluntarily handing over their personal information.
"Mules" — low-level criminals — are given debit cards and asked to withdraw money from ATMs. That money then gets transferred abroad, often via bitcoin.
The big picture: Before the pandemic, unemployment claims were relatively rare, and generally lasted for such short amounts of time that international criminal syndicates didn't view them as a lucrative target.
After unemployment insurance became the primary vehicle by which the U.S. government tried to keep the economy afloat, however, all that changed.
Unemployment became where the big money was — and was also being run by bureaucrats who weren't as quick to crack down on criminals as private companies normally are.
Unemployment fraud is now offered on the dark web on a software-as-a-service basis, much like ransomware. States without fraud-detection services are naturally targeted the most.
The bottom line: Many states are now getting more sophisticated about preventing this kind of fraud. But it's far too late.
Axios

You must be Unvaccinated to eat at Tony Roman's…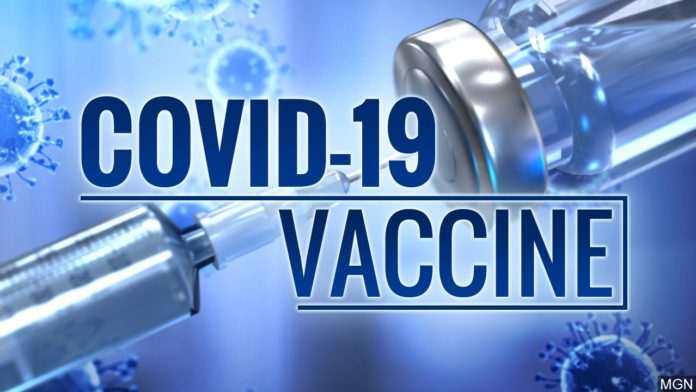 Huntington Beach restaurant Basilico's Pasta e Vino — No Masks Allowed
Basilico's Pasta e Vino in Huntington Beach posted signs requiring proof of being unvaccinated in order to enter. The restaurant previously banned wearing face masks during the pandemic. "We have zero tolerance for treasonous, anti-American stupidity," the signs read.
Basilico's owner Tony Roman said in a statement to McClatchy News that "our American way of life is under attack." "I feel blessed to be on the front lines of this battle in defense of Liberty and Freedom, willing to put everything at risk for it, pledging our business as a 'Constitutional Battleground' since day one of the lockdowns on March 19th, 2020," Roman said. "We have never complied with any restrictions since, and when the tiny tyrants go on the attack with new mandates, we fire back launching new missiles of defiance. And with the new and aggressive push for mandatory vax policies, we couldn't resist, so we are sending a message of our own. Hopefully most are smart enough to read between the lines. Otherwise we will just sit back and have fun watching their heads explode over it."
An employee confirmed the restaurant doesn't actually check vaccination status.
Watch Video below:
[VIDEO] 'The One Truth You Won't Be Told': Rand Paul Blasts Dr. Fauci On The Senate Floor
On the Senate floor, Sen. Rand Paul (R-KY) slammed a familiar target, Dr. Anthony Fauci, over his messaging on COVID-19.
WATCH: Caller who claims Trump didn't take Covid seriously enough
Americans are facing crisis after crisis with the Biden administration in power. However, there are people out there who still believe that we were living in a nightmare under President Trump. For many of us, we are living in a nightmare now with raising inflation, a botched Afghanistan withdrawal, higher taxes, a border crisis, & all the rest of the crises we face. Mike talks to a caller who insists that Donald Trump could've handled the coronavirus pandemic better & that he didn't take it seriously enough.