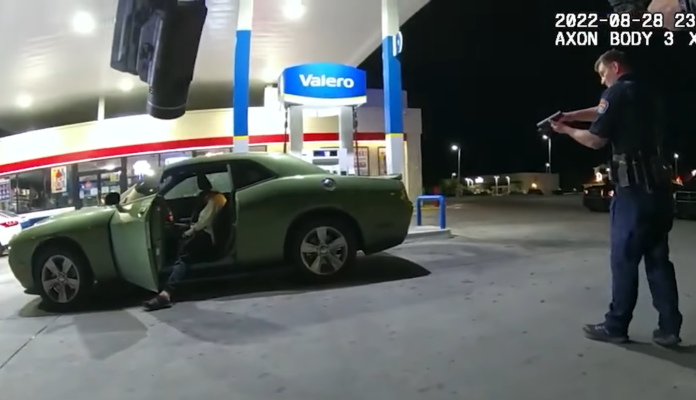 GRAPHIC: Man who was sleeping in his car is shot dead after pulling gun on cops at gas station
Albuquerque, New Mexico (Scroll down for video) — On August 28, 2022 at 11:14 p.m., Albuquerque Police Department received a call from an employee at the Valero gas station, located at 2721 Coors Blvd., N.W. who said a vehicle had been parked at the gas pump for several hours. The caller said the vehicle was not running, and she could barely see the driver because of the dark, tinted windows. She asked for officers to check on the driver. Officers in the Northwest Area Command arrived at the gas station at 11:32 p.m. They ran the license plate and determined the registered owner of the car was Keshawn Thomas. Officers discovered the driver, later confirmed to be Thomas, was asleep in the driver's seat of the vehicle. Officers noticed alcohol, including an open container, inside the vehicle. They determined that since the vehicle was not running, they did not have charges for drunk driving. Officers decided they would tell Thomas he needed to have someone come and pick up the car.
They woke Thomas and asked him to exit the vehicle and take a seat. They told Thomas not to start the car and told him he was not in trouble. Thomas exited the vehicle but declined to sit down. An officer asked Thomas what he was doing with open containers in the car and pointed out he was drunk, and had been passed out for several hours. Officers later told investigators that they detected signs of intoxication during the encounter. An officer told him he should not be driving drunk because he could hurt himself or others. Thomas and officers argued with each other, and as the conversation became more heated, an additional officer was requested for assistance. A third officer arrived and he convinced Thomas to move away from gas pumps while he smoked cigarettes. Another officer determined Thomas did not have any warrants. Officers told Thomas he could call someone to pick up his vehicle so it would not be towed. Thomas asked if he could retrieve his phone from the vehicle.
Officers asked him if he had any weapons. He said he had a weapon in the trunk and pulled a gun magazine loaded with ammunition from his pocket and handed it to an officer. Thomas sat in the driver's seat of his vehicle with the door open and appeared to be searching the interior of the car. Officers directed him to get his phone and exit the vehicle. After about 30 second, one of the officers called out that Thomas had a gun. All three officers fired their handguns, striking and killing Thomas. During later interviews with investigators, all three officers said they saw Thomas produce the gun and start to point it toward them, prompting them to shoot him and stop his actions.
Full Video:
A loaded handgun, believed to be owned by Thomas, was recovered in the driver's area of the vehicle. A gun magazine was also found on the driver's seat. Investigators did not locate a phone in the car after it was searched.
---
APD
Facebook Comments



News by Breaking911
Top 5 Defendants Who Took the Stand and Were Acquitted of Murder Charges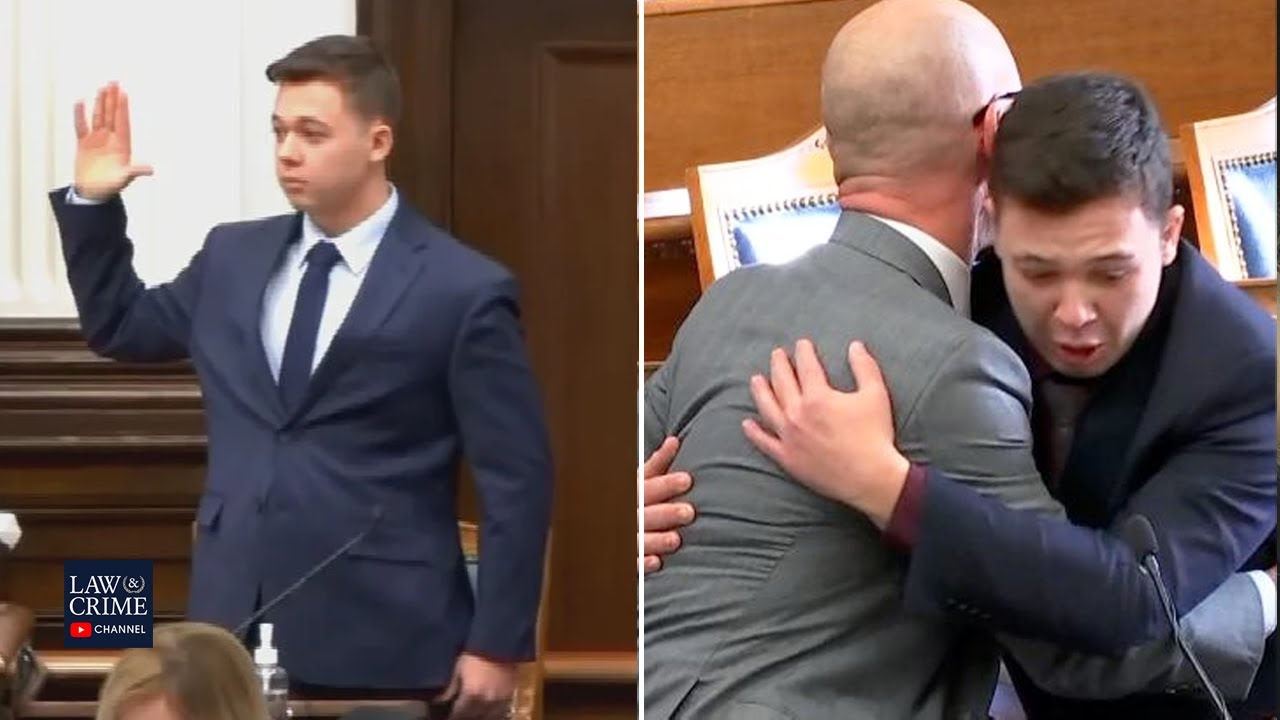 The Law&Crime Network's Angenette Levy recaps the top 5 defendants who were acquitted of murder charges after taking the stand (more…)
Man Yells 'White Power' While Firing Gun Outside Florida Bar, Cops Say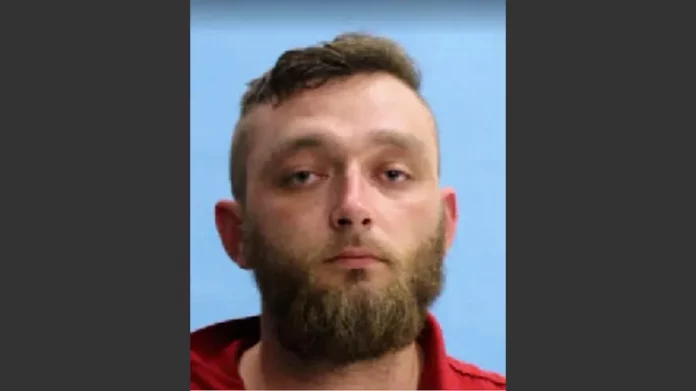 TAMPA – A man who fired his weapon outside a South Tampa bar after yelling racial slurs on Monday has been taken into custody.
Just before 9 PM on November 21, 2022, the Tampa Police Department responded to the SOHO Saloon, located at 410 S Howard Ave for a call of shots being fired.
An investigation revealed that Dustin McCann, 30, was removed from the bar for causing a disturbance by repeatedly using the "N-word" towards an African American male security guard. Security escorted McCann from the premises. Shortly after, according to witnesses, McCann entered his vehicle parked across the street in a parking lot, and as he drove away, witnesses reported McCann fired multiple gunshots from his vehicle into the air while yelling "White Power."
Tampa Police detectives were able to identify McCann and obtain a warrant for his arrest. On Tuesday night, November 22, with the help of the Arcadia Police Department, McCann was located and arrested on four counts of aggravated assault with a firearm and one count of discharging a firearm from a motor vehicle. All of the charges will be enhanced with evidencing prejudice while committing an offense (Hate Crime Enhancement).
"Racist conduct like this has no place in our community, which is why our Tampa Police Officers worked swiftly to find this suspect in less than 24 hours and bring him to justice," said Chief Mary O'Connor. "He will now be held accountable for his criminal actions."
---
TPD
Facebook Comments



News by Breaking911
Idaho Quadruple Murders: Everything We Know So Far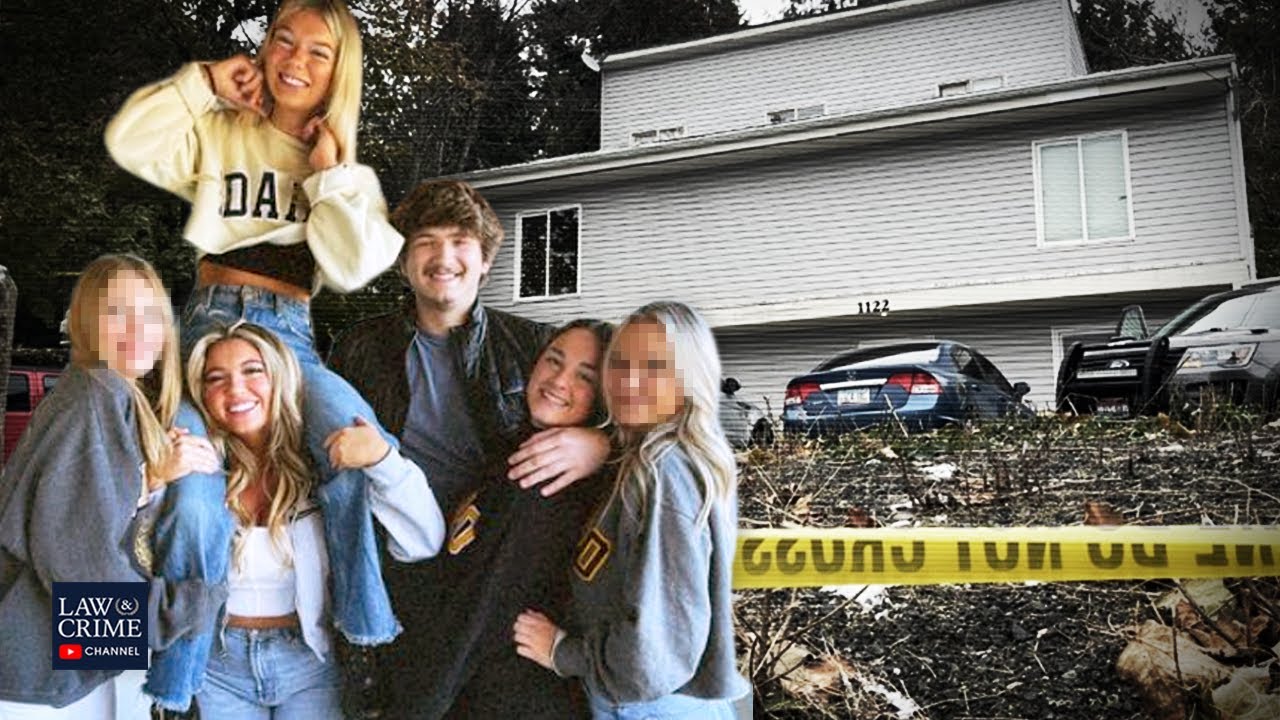 Students at the University of Idaho returned to class Monday a little more than two weeks after four students were (more…)