Florida mom shot and killed by toddler while on Zoom call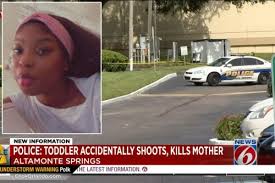 Detectives say gun belongs to child's father.
A Florida mom was shot dead by her toddler as coworkers watched in horror on a Zoom call, a report said.
Shamaya Lynn, 21, was on the conference call when suddenly a loud bang rang out and Lynn fell backward as a toddler stood in the background, Altamonte Springs Police said in a statement.
A person on the call phoned 911 when Lynn never returned to Zoom.
She was later found dead from a gunshot wound to the head, according to the statement.
"Investigators determined that the injury was caused by a toddler who found a loaded handgun, which was left unsecured by an adult in the apartment," the statement said.
WESH reported that Lynn was the child's mother and the gun belonged to the toddler's father.
"To anyone and everyone tuning into this story if you own a firearm please keep it locked and secured," Officer Roberto Ruiz, Jr. is shown saying in the TV clip. "Incidents like this can be avoided."
The toddler was one of Lynn and the man's two young children, the station reported. Both are now in the care of relatives, according to WESH.
Detectives are working with the Seminole County State Attorney's Office to determine if the gun's owner will face charges, cops said.other and the gun belonged to the toddler's father.
Video: Burger King employee beaten over slow service in Brooklyn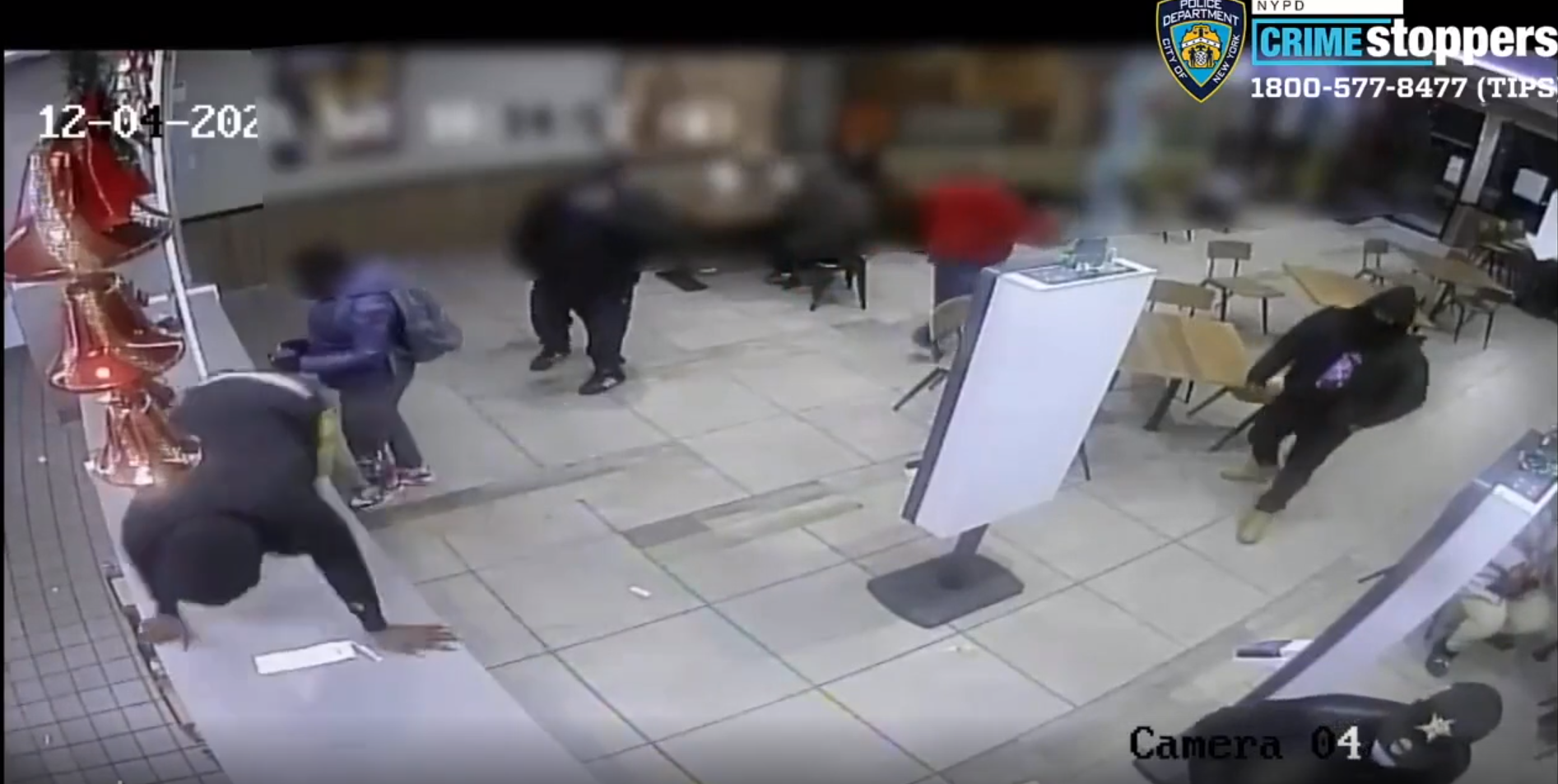 NEW YORK — Police in Brooklyn are searching for two men who beat up a Burger King employee in Brownsville last month.
The attack took place shortly after 6pm on December 4 inside the Burger King on Linden Boulevard in Brownsville, according to police.
Authorities say the suspects jumped over the counter and punched the 22-year-old worker several times while displaying a knife — because the food "was not prepared fast enough."
The suspects then ran off on Powell Street without any food.
EMS treated the victim at the scene.
Anyone with information about this incident is asked to call the NYPD's Crime Stoppers Hotline at 1-800-577-TIPS (8477).
Miami-Dade Police Officer Beaten Unconscious By Suspect During Booking At Headquarters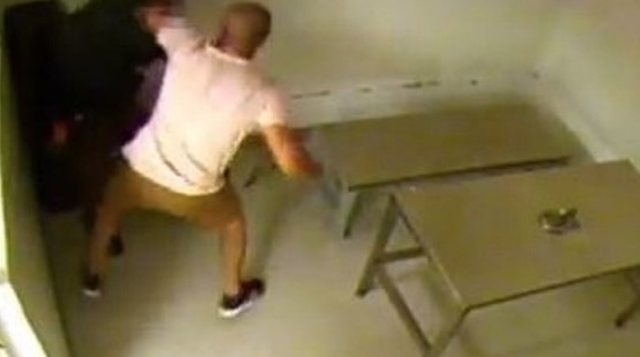 A Miami-Dade police officer was viciously assaulted and knocked unconscious in department headquarters by a suspect while booking him into jail. The inmate had just been fingerprinted when the unidentified officer issued verbal commands, which were ignored, police said. As the suspect begins to resist, he is backed into a corner inside a room where he then knocks out the officer.
SEE: NYPD police officer shoots her lesbian lover & new girlfriend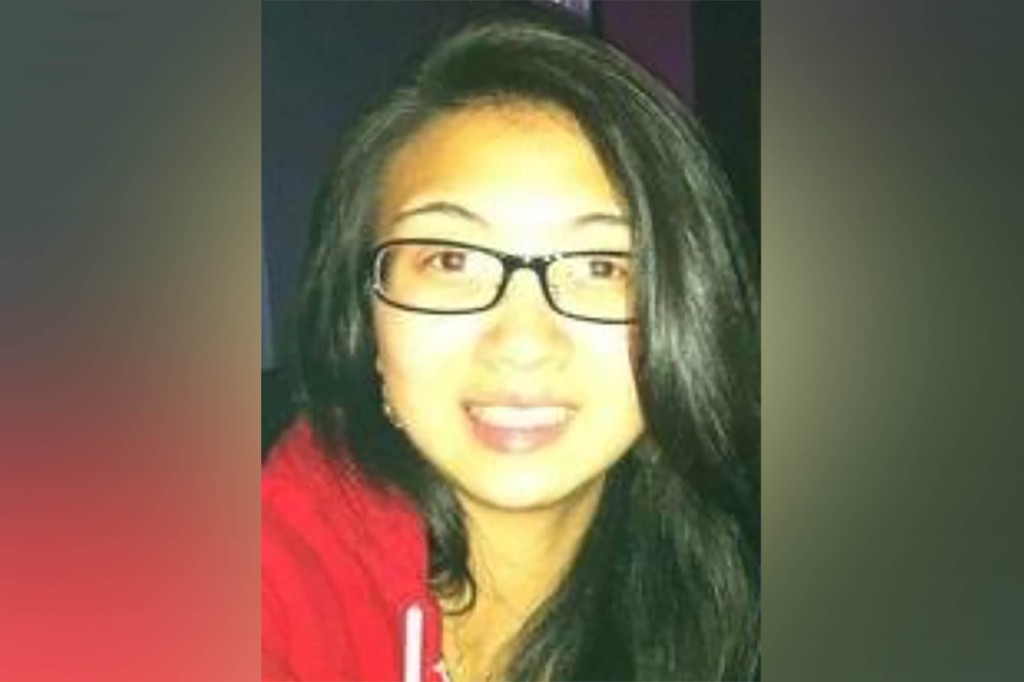 An off-duty female NYPD officer is accused of shooting her ex-girlfriend and killing that woman's new partner inside a Brooklyn home Wednesday, and the state Attorney General's office is now investigating.
It happened just after 5 p.m. at the ex-girlfriend's home in Bensonhurst, where police say 31-year-old Officer Yvonne Wu was waiting for the couple to arrive. Wu opened fire, wounding her 23-year-old ex-girlfriend and killing that woman's new partner, 24-year-old Jamie Liang.