MIAMI – A 21-year-old Miami man who carjacked, kidnapped, and robbed five victims has pled guilty in South Florida federal court to 17 counts of violence. Stevenson Charles faces up to life in prison.
As part of his guilty plea, Charles admitted that from October 23 to November 6, 2022, he targeted gay men on Grindr, a social networking application for gay and bisexual people. In October 2022, Charles invited a man he met online to Charles's Miami home for sex. After the man arrived, Charles pulled a gun on him. Charles then had the victim drive to two automated teller machines, withdraw over $1,000, and give it to him.
The following month, Charles invited a man he met on Grindr to a Miami location for sex. When the man arrived, Charles pulled a gun on him and demanded his cellular telephone. Charles scrolled through the pictures on the victim's phone, some of which showed the victim with other men. Charles hit the victim with a gun several times, saying that he would kill everyone like the victim. Then, Charles forced the man to drive him to retail pharmacy stores, where Charles purchased items with the victim's credit card.
Also, in November 2022, Charles met a different man on Grindr and arranged to meet him in Dania Beach for sex. Once there, Charles pulled a gun on the man and told him that he hated gay people and believed they should be punished. Charles forced the victim to drive to a home in Aventura, where the victim had been living with a couple. When they arrived, Charles pointed a gun at the couple and demanded money from them. Charles then forced the group into the victim's car and instructed them to drive to automated teller machines, withdraw over $1,500, and give it to him.
Charles had the group drive back to the Aventura home, where he stole the couple's phones. Charles left with the man he had met on Grindr, instructing the victim to drive to their initial meeting spot in Dania Beach. When they neared a secluded area by some railroad tracks, Charles shot the man several times, including once in the head. Despite the injuries, the victim was able to call 911 and survived. Law enforcement officers located Charles in Georgia and arrested him.
U.S. District Judge Paul C. Huck will sentence Charles on April 24, in Miami. Charles faces up to life in prison and may be subject to a hate crime enhancement under the federal sentencing guidelines.
---
DOJ
Facebook Comments



News by Breaking911
Correction Officer Arrested For Filming NSFW Video With Inmate
FULTON COUNTY, Ga. (WSBTV) — A former detention officer with the Fulton County Sheriff's Office is facing more than a dozen charges after she was accused of improper sexual behavior with an inmate. Kawana Jenkins, 36, was fired and arrested after video surfaced of her engaging in explicit acts with an inmate on a contraband cellphone.
Read more From WSBTV here.
Facebook Comments
News by Breaking911
Stepmother On Trial: Letecia Stauch Accused of Killing 11-Year-Old Stepson in His Own Bed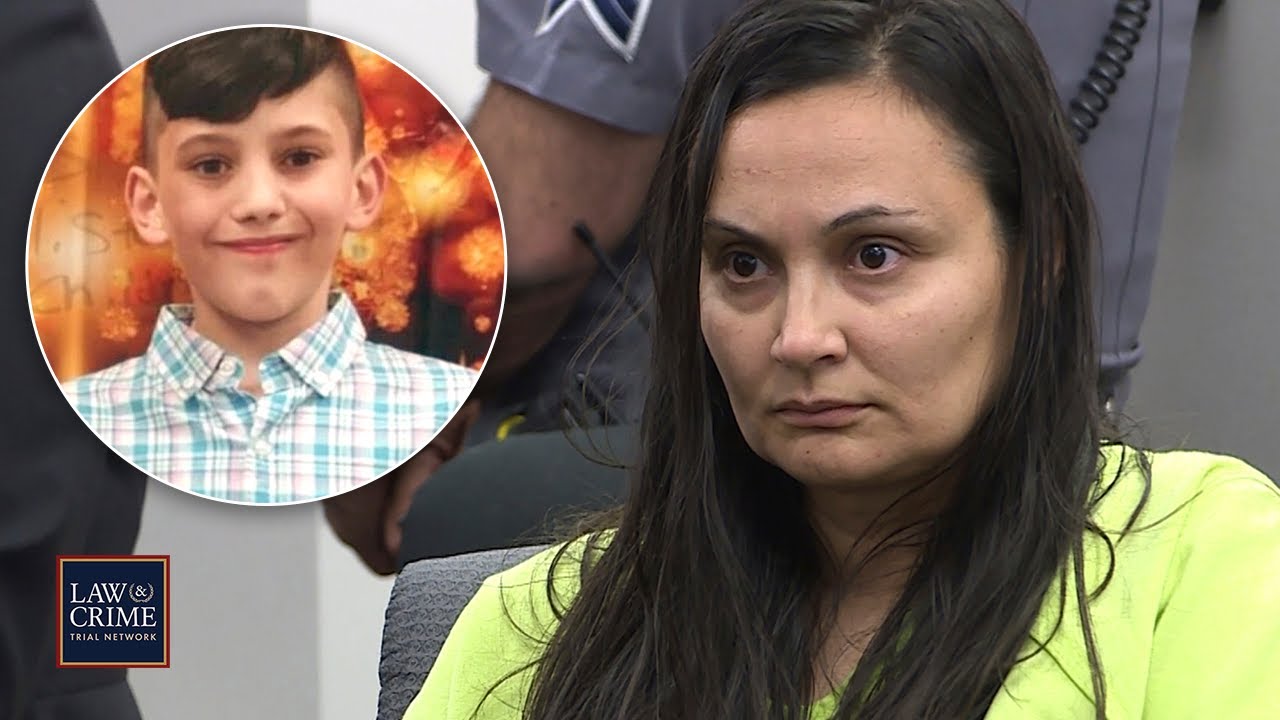 The Colorado woman accused of killing her 11-year-old stepson and dumping his remains across the country in Florida is facing (more…)
GRAPHIC: Body Cam Released Of Deadly Police Shooting Inside Maryland Apartment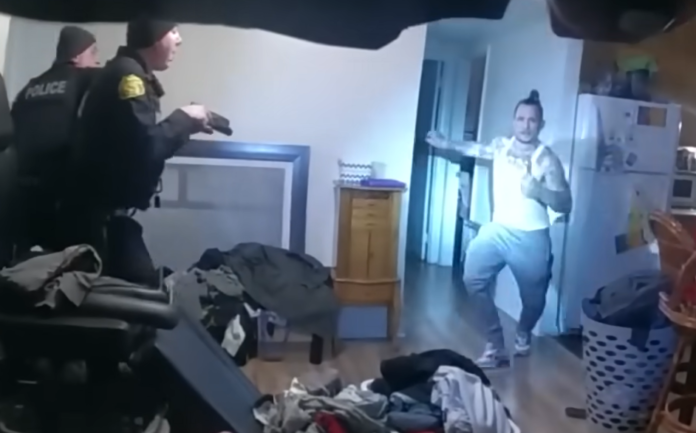 Frederick, Maryland — On Saturday, March 4, 2023, at approximately 6:20 p.m., three officers with the Frederick Police Department were dispatched to an apartment in the 1500 block of N. East Street to find a man with an open probation violation warrant who was believed to be at that location.
When the officers arrived, the apartment's resident denied that the man, 44-year-old Joseph Sherril was present, but allowed officers to come inside and search for him. Inside the apartment, one officer found Sherril hiding in a bedroom closet and armed with a knife. Officers began speaking with Sherril, giving him commands to "drop the knife," while backing away from him into the apartment's living room.
Sherril then rapidly moved toward one of the officers with the knife held out in front of him. At that point, two of the officers discharged their firearms, striking Sherril. Officers called for EMS and performed CPR, and Sherril was later pronounced dead on scene.
A knife was recovered near Sherril at the shooting scene. No officers were injured.
(H/t: @shanermurph / Twitter)
Facebook Comments



News by Breaking911