Fetterman has taken heat for position on crime in Pennsylvania Senate race
The campaign of Democratic Senate candidate John Fetterman is walking back comments he made last year that appeared to call for the release of all second-degree murderers from Pennsylvania's prisons.
Fetterman, the Pennsylvania lieutenant governor who chairs the state's Board of Pardons (BOP), commissioned two reports last year released by Philadelphia Lawyers for Social Equity (PLSE) that recommended the BOP consider merit-based clemency for currently incarcerated second-degree murderers, as well as for the state legislature to reform the law that mandates life sentences without parole for second-degree murder convictions.
Fetterman said at the time that he commissioned the reports in a call for "mercy for the deserving and rehabilitated."
During a PLSE press conference on March 1, 2021, Fetterman said the reports documented "the lives that are destroyed" and "the resources that are wasted" due to Pennsylvania's statute, and that he hoped the reports' findings would "lead to a conversation" that would free close to 1,200 people.
"I hope that it could lead to a conversation that would free close to 1,200 people of a legacy that never made sense, that encompasses victims' input, encompasses their conduct and behavior in prison, it takes a look at the resources that are wasted that…," he said.
At the time, PLSE reported that there were 1,166 people incarcerated in the state serving life sentences without parole for second-degree murder.
According to FindLaw, a law information website powered by Thomson Reuters, second-degree murder is generally defined as any intentional killing that is not premeditated or planned, although the definition varies by jurisdiction. In Pennsylvania, second-degree murder also encompasses accomplice liability and applies when someone dies related to a felony, which is defined as committing, attempting to commit, or fleeing from an act of robbery, burglary, kidnapping, rape, or arson.
"I always want to err on the side of mercy," Fetterman said during the conference. "Juvenile lifers released by a Supreme Court decision, the recidivism rate was less than 1%. That's a remarkable statistic. That demonstrates that these individuals, once they are released, are not Hannibal Lecters, they're out living their best lives. … You age out of crime. Now imagine people who have never taken a life to begin with, imagine what that recidivism rate would be."
Fetterman has long argued that people incarcerated for felony murder should be granted clemency hearings.
"If you did not take a life, Pennsylvania should not take yours by incarceration," he tweeted in 2019. "For the 1st time in PA, my office is proactively evaluating and encouraging commutations for those condemned to die in prison. Justice should allow for redemption."
"There's nearly 1200 people serving life without parole in PA who DID NOT take a life but will serve the IDENTICAL SENTENCE as the Tree of Life synagogue gunman," he tweeted in 2020.
"My hope is there is a political will to abolish death by incarceration for second-degree murder here in Pennsylvania, because it's a tragedy," he said in February 2021.
Asked in November what is the one thing that he would wave a magic wand to fix, Fetterman responded, "Life without parole in Pennsylvania. We could save billions in revenue long term, we could save thousands of lives, and not make anyone less safe."
The 2021 reports often cited by Fetterman were funded by Heinz Endowments. Heinz Ketchup heiress Teresa Heinz Kerry, the wife of John Kerry, the U.S. special presidential envoy for climate under President Biden, sits on the board of Heinz Endowments as chair emeritus. Kerry's stepson, Andre Heinz, currently serves as chairman of the board and his other stepson, John Heinz, is the board's director.
Fetterman "supports common sense criminal justice reforms that keep Pennsylvanians safe and protected while saving taxpayers money," Fetterman campaign spokesman Joe Calvello said in a statement to Fox News Digital. "He believes there are people who deserve to spend the rest of their life in prison for the crimes they've committed. But the decision to do this should be left to judges and parole boards not politicians in Harrisburg."
The campaign said Fetterman does not support releasing all prisoners serving life without parole for second-degree murder and that he believes there are individuals convicted of life without parole who deserve to remain in prison.
In response to a follow-up inquiry, the Fetterman campaign said his 2021 remarks at the PLSE conference "are being taken out of context," and that it is not clear, based on Fetterman's phrasing at the time, that he was talking about freeing people from prison.
Illegal immigrant who stabbed, shot NYPD officers sentenced to 30 years in prison, deportation
Dzenan Camovic will be required to serve his sentence then will be deported after attacking NYPD officers in a Jihadist-inspired assault
A Bosnian citizen who assaulted several New York City police officers in 2020 has been sentenced in federal court to 30 years in prison.
U.S. District Judge Rachel P. Kovner sentenced Dzenan Camovic on Wednesday after prosecutors argued he stabbed an NYPD officer in the neck, robbed them of their firearm, then used the weapon to fire on other officers.
Camovic was inspired by terrorism and repeatedly shouted "Allahu Akbar" during the attack, the Department of Justice said. The migrant will be deported after completing his sentence.
"Today's 30-year sentence, along with Camovic's removal from the United States, guarantees the community will be protected from his hate-filled ideology and actions," said Breon Peace, United States Attorney for the Eastern District of New York. "We will never stop working to protect the safety of our brave law enforcement officers and community from those who would do them harm."
FBI Assistant Director-in-Charge Michael J. Driscoll said the sentence sends a message to "anyone" who intends to carry out a hate-based attack, especially on the men and women who serve in law enforcement.
"As today's sentence demonstrates, those who direct hate-fueled violence at anyone – including the brave men and women of law enforcement – will face stiff consequences in our criminal justice system. Along with our partners on the Joint Terrorism Task Force, we remain steadfast in our determination to protect our city and our Nation from terrorists and their violent extremist ideology," he said.
In another statement, NYPD Commissioner Keechant Sewell said such attack on men and women in uniform "will never be tolerated."
"An attack against New York City police officers is an attack against our city and way of life – and today's sentencing of Dzenan Camovic sends a clear message that such violence will never be tolerated," she said.
Sewell added: "Our NYPD family is thankful our brave officers survived this premeditated ambush. I commend our NYPD investigators, our partners in the FBI's New York Joint Terrorism Task Force, and the prosecutors in the United States Attorney's Office in the Eastern District of New York, for their work in this case. Together, we will never stop working to protect our city."
Camovic was also sentenced in New York state court on charges stemming from the same incident. Brooklyn Supreme Court Justice Danny Chun sentenced him to 30 years in prison.
"It's a miracle none of these brave officers were killed when they were ambushed, stabbed, and shot by this brazen extremist," said Brooklyn District Attorney Eric Gonzalez. "We have no tolerance for violence toward our law enforcement colleagues, and this long prison sentence holds him accountable for his depraved and unconscionable crimes."
Camovic pleaded guilty to three counts of aggravated assault on a police officer, two counts of second-degree criminal possession of a weapon and one count of reckless endangerment in March of this year.
Camovic carried out the attack on June 3, 2020, while New York City was maintaining a coronavirus-related public health nightly curfew order. The attack also came amid George Floyd protests that were happening across the city.
"After stabbing Officer 1, Camovic chased the second officer (Officer 2), lunging at him and attempting to stab him," the Justice Department said. "Camovic then ran back to Officer 1, attacked him, forcibly took control of Officer 1's firearm and fired multiple shots at Officer 2 and other officers who responded to the scene. Responding officers ultimately shot Camovic and took him into custody."
The victims were identified as Police Officer Yayon Frantz Jean Pierre and Police Officer Randy Ramnarine.
During the attack, Camovic stabbed Jean Pierre in the neck before rushing at Ramnarine, according to the Brooklyn District Attorney's office. The migrant then grabbed the wounded Jean Pierre's firearm and shot Ramnarine in the hand, causing him to lose a finger.
A third officer who responded to the scene was also shot in the hand, the office said.
The attack occurred near the intersection of Flatbush and Church Avenues in Brooklyn, New York.
Chicago judge denies bail for Illinois woman who allegedly pushed 3-year-old nephew into Lake Michigan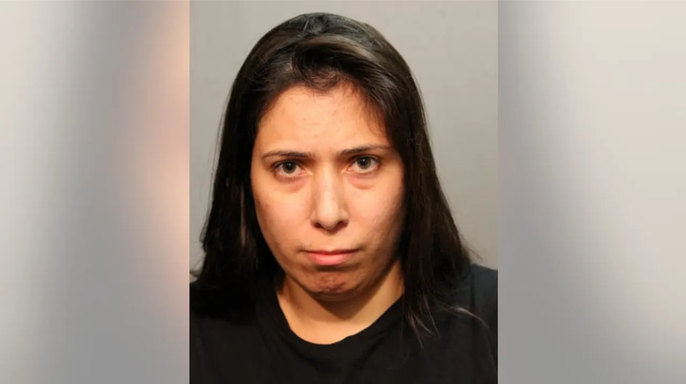 Chicago officials say that the child isn't likely to survive
A Chicago judge denied bail for an Illinois woman who allegedly pushed her 3-year-old nephew into Lake Michigan and initially told police she didn't know who the child was, according to prosecutors.
Victoria Moreno, 34, is being charged with aggravated battery of a child under the age of 13 and attempted first degree murder after police said that she pushed the boy into the water off of the Navy Pier on Monday at around 1 p.m. and not making an attempt to rescue him, according to FOX 32.
Surveillance video in the area allegedly show Moreno doing nothing to help the child who was in the water drowning. The child was eventually rescued, but not before he vomited twice and sank in Lake Michigan before people nearby threw in a flotation device.
The 3-year-old boy was eventually rescued from the bottom of the lake by the Chicago Fire Department.
Officials said that the boy went into cardiac arrest after being pulled up from the lake and was taken to a local hospital. However, he's on a ventilator and officials say that he's not likely to survive.
Moreno could face additional charges depending on the 3-year-old's condition.
The boy has bleeding in his lungs, swollen brain, seizures, and also needed a heart infusion because he had a depressed heard.
Before the incident on Monday, the 3-year-old boy's mother dropped him off with his grandparents in suburban Des Plaines, officials said, adding that Moreno left with the boy after the grandmother went to change upstairs.
When at the Navy Pier, officials said Moreno watched the child crawl under a chain that separates the sidewalk from the water while there were other people around. After waiting for others around her to leave, officials say that Moreno then went over the chain and pushed the 3-year-old into the water.
When police officers responded to the incident, she said that she was just a witness to the child being pushed in the water. She later said that she was holding the boy by his shirt and let go, stating that he "was acting up," a police report states.
The police report states that Moreno didn't make an attempt to rescue the 3-year-old and didn't call 911. She also allegedly told police that she was unaware of whom the child was.
Moreno has a history of suffering from various mental illnesses such as depression, anxiety, and insomnia. She is due back in court on Sept. 30 with no bail, and was ordered to not contact any of the witnesses or her family.
ND driver charged after fatally hitting teen with SUV, stemmed from political argument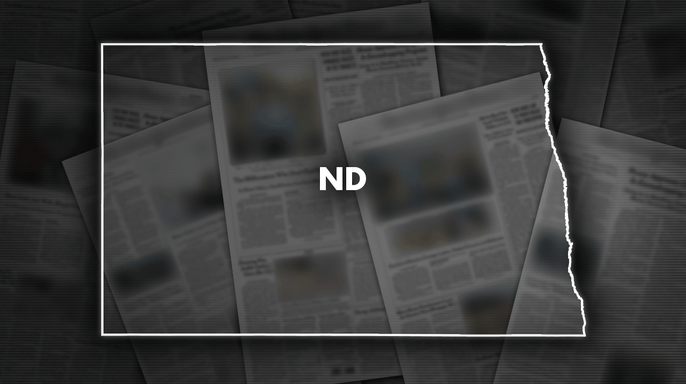 North Dakota jail records show the man posted $50K bond Tuesday, was released
A driver charged with fatally striking a teenager in North Dakota allegedly told investigators he purposely hit the teen with his SUV after they had a political argument, according to court documents.
Cayler Ellingson, 18, was struck and killed following a street dance in McHenry early Sunday. The driver accused of striking Ellingson in an alley, Shannon Brandt, 41, is charged in Foster County with vehicular homicide and leaving the scene of an accident that resulted in death.
Jail records from Stutsman County, where Brandt was being held, show he posted $50,000 bond Tuesday and was released. His attorney did not immediately return a call for comment.
Brandt told investigators he left the scene after striking Ellingson, returned briefly, called 911 and then left again, according to a probable cause affidavit.
The court document said Brandt told investigators he had been drinking alcohol before striking Ellingson and thought the teen was calling people to do him harm after they argued and that he felt threatened. Ellingson was rushed to a hospital in Carrington, where he was pronounced dead.
Investigators arrested Brandt at his home in Glenfield later Sunday. Officials said he consented to a chemical breath test which showed his blood alcohol content was above 0.08%, the legal limit to drive.
Capt. Bryan Niewind of the North Dakota Highway Patrol, which helped investigate the death, said the political argument claim by Brandt has not been substantiated because the investigation is still ongoing and more witnesses need to be interviewed. The specific details of the alleged argument were not released.
Ellingson's parents later told police they knew Brandt, but they did not believe their son did, the affidavit said. Ellingson's mother described how she was on her way to pick up her son from McHenry when he called her about 2:40 a.m. and asked if she knew Brandt. Ellingson called again a short time later and said "that 'he' or 'they' were chasing him." She could no longer reach him after that, the document said.