Federal agents executed a search warrant Wednesday at the Manhattan apartment of Rudy Giuliani, advancing a criminal investigation by federal prosecutors that has been underway for months, according to two people familiar with the matter.
Giuliani, who served as former President Donald Trump's personal lawyer, has been the focus of an investigation concerning his activities in Ukraine. He hasn't been charged and has denied wrongdoing.
It is unusual for prosecutors to execute a search warrant on a lawyer, although Manhattan federal prosecutors have done so before, most notably in recent years against another former lawyer for Trump, Michael Cohen.
Giuliani's lawyer Robert Costello did not immediately respond to requests for comment.
A spokesman for the Manhattan US Attorney's office declined to comment. The New York Times was first to report the search.
The Times reported that investigators seized Giuliani's electronic devices, according to one person with knowledge of the matter.
The New York federal prosecutors leading the investigation into Giuliani have previously sought a search warrant for him, raising the prospect last year of seeking one for his communications, but they were met at the time with resistance from Justice Department officials in Washington over the strength of their evidence, CNN has previously reported.
Then-Deputy Attorney General Jeffrey Rosen, along with other officials at Justice headquarters and the US attorney's office in Manhattan, decided not to make a final decision, CNN reported, in part because there would soon be a change in the administration.
The New York federal prosecutors wanted to seize Giuliani's devices when they first sought to execute the search warrant last year, CNN previously reported.
A search warrant for a lawyer like Giuliani would require sign off by the highest levels of the Department of Justice, likely by Deputy Attorney General Lisa Monaco, according to departmental guidelines.
Giuliani has been under scrutiny by Manhattan federal prosecutors for more than two years. The inquiry has explored whether Giuliani may have been engaged in undisclosed foreign lobbying for Ukrainian officials when he sought the ouster of the US ambassador to Ukraine as well as an investigation into the Bidens for his own personal benefit at the same time he was pursuing those efforts as Trump's attorney.
In 2019, two Giuliani associates, Lev Parnas and Igor Fruman, were indicted on campaign finance charges stemming from an alleged straw donor scheme. Parnas and Fruman met with Giuliani, helping introduce him to Ukrainian officials. They have pleaded not guilty.
WATCH: Caller who claims Trump didn't take Covid seriously enough
Americans are facing crisis after crisis with the Biden administration in power. However, there are people out there who still believe that we were living in a nightmare under President Trump. For many of us, we are living in a nightmare now with raising inflation, a botched Afghanistan withdrawal, higher taxes, a border crisis, & all the rest of the crises we face. Mike talks to a caller who insists that Donald Trump could've handled the coronavirus pandemic better & that he didn't take it seriously enough.
Capitol Rioter Donovan Crowl's Mom Tears Up As She Slams Trump for Abandoning Her Son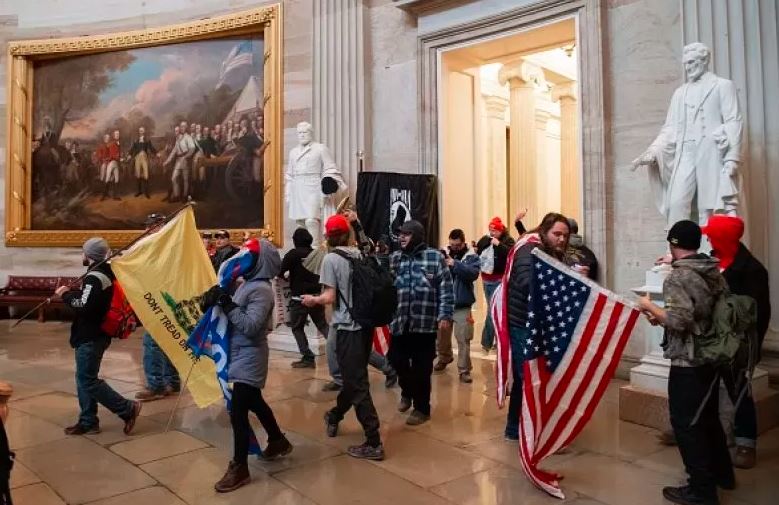 The mother of one Capitol rioter believes that her son could serve up to 20 years in prison, and that he would be 70 before getting released. JoAnn Rowe, who is recovering from leukemia, was shaky and quite emotional Sunday during a CNN interview. She also said former President Donald Trump "doesn't care" about the people who "stormed the Capitol for him."
Rowe's son is Donovan Crowl, a 50-year-old former marine who was one of the uniformed men who attacked the Capitol on January 6. Rowe said she has a hard time believing that her son did what he did, but an even harder time believing Trump "hasn't mentioned him since he's been out of the White House."
"I love the person that he used to be, but I despise the person that he is now," Rowe said of her son. "He's not my son, and I still have a hard time believing that he did what he did. If he gets 20 years in prison, he'll be 70-years-old before he gets out of there. Trump doesn't care about any of those people that stormed the Capitol for him. He doesn't care one iota about him. Hasn't mentioned him since he's been out of the White House."
Crowl belongs to the far-right militia group from Ohio called the Oath Keepers, which is typically comprised of former police, military and first responders. Oath Keepers was just one of many far-right groups that began a protest against the 2020 Presidential Election certification, in which Congress was inside to declare Joe Biden the winner over Trump.
Groups outside the Capitol waved Trump flags and American flags. The mob grew restless, and they breached four lines of police defense to eventually penetrate the Capitol while Congress was in session. Members of both the House and Senate were evacuated, and Vice President Mike Pence was taken to safety inside the building.
The rioters made their ways up and down the Capitol halls, inside the offices of lawmakers and ultimately into the Senate chamber.
The rioters took selfies inside the building, took property from offices and wreaked havoc. In all, there have been 120 arrests and four people died during the incident.
Though Congress reconvened and certified the results to name Joe Biden the 46th President of the United States, things didn't end there. While the investigations churned and arrests were being made, Democrat lawmakers urged top Republicans to resign over "inciting violence" at the Capitol. Investigations are still ongoing.
Crowl was one of the members who made it inside to the Capitol rotunda. He was wearing a tactical vest, a combat helmet and ballistic goggles. Crowl served in the Persian Gulf in 1990 aboard a naval amphibious assault ship as one of the helicopter mechanics, according to The New Yorker
Trump's Facebook ban upheld by Oversight Board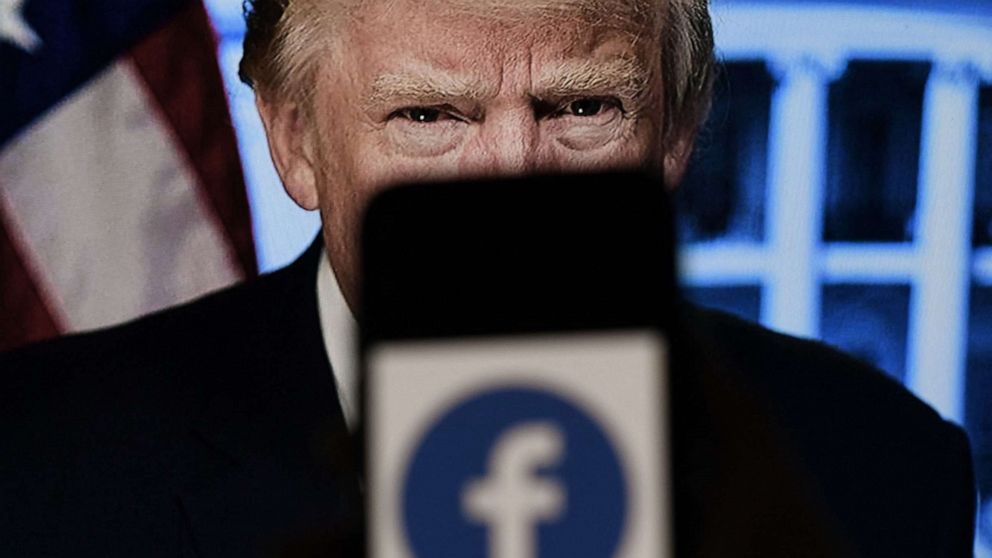 The board claimed that Facebook gave Trump's account "a vague, standardless penalty" and then tried to "avoid its responsibilities" by sending the "case to the Board to resolve."
"If Facebook decides to restore Mr. Trump's accounts, the company should apply its rules to that decision, including any changes made in response to the Board's policy recommendations below," the board's ruling said. "In this scenario, Facebook must address any further violations promptly and in accordance with its established content policies."
As part of the board's examination, Trump was allowed to provide a statement, which was submitted by the American Center for Law and Justice on his behalf.
The statement denies that Trump's comments lead to the Capitol siege. "It is stunningly clear that in his speech there was no call to insurrection, no incitement to violence, and no threat to public safety in any manner," and that there is a "total absence of any serious linkage between the Trump speech and the Capitol building incursion."
The statement also claimed that "all genuine Trump political supporters were law-abiding" and that the incursion was "certainly influenced, and most probably ignited by outside forces."
In response to the board's ruling, Facebook said, "We will now consider the board's decision and determine an action that is clear and proportionate. In the meantime, Mr. Trump's accounts remain suspended."
"The board also made a number of recommendations on how we should improve our policies," Facebook said. "While these recommendations are not binding, we actively sought the board's views on our policies around political figures and will carefully review its recommendations.
Trump's supporters and critics are reacting to the board's decision.
House Minority Leader Kevin McCarthy tweeted, "If they can ban President Trump, all conservative voices could be next."
Sen. Ted Cruz, R-Texas, called the board's ruling "disgraceful."
"For every liberal celebrating Trump's social media ban, if the Big Tech oligarchs can muzzle the former President, what's to stop them from silencing you?" Cruz tweeted.
Rep. Adam Schiff, D-Calif., responded, "There's no Constitutional protection for using social media to incite an insurrection. Trump is willing to do anything for himself no matter the danger to our country. His big lies have cost America dearly. And until he stops, Facebook must ban him. Which is to say, forever."
Trump was permanently banned from Twitter on Jan. 8.
Trump told ABC News recently that the written statements he's been issuing during his social media ban are "so much more elegant than Twitter."