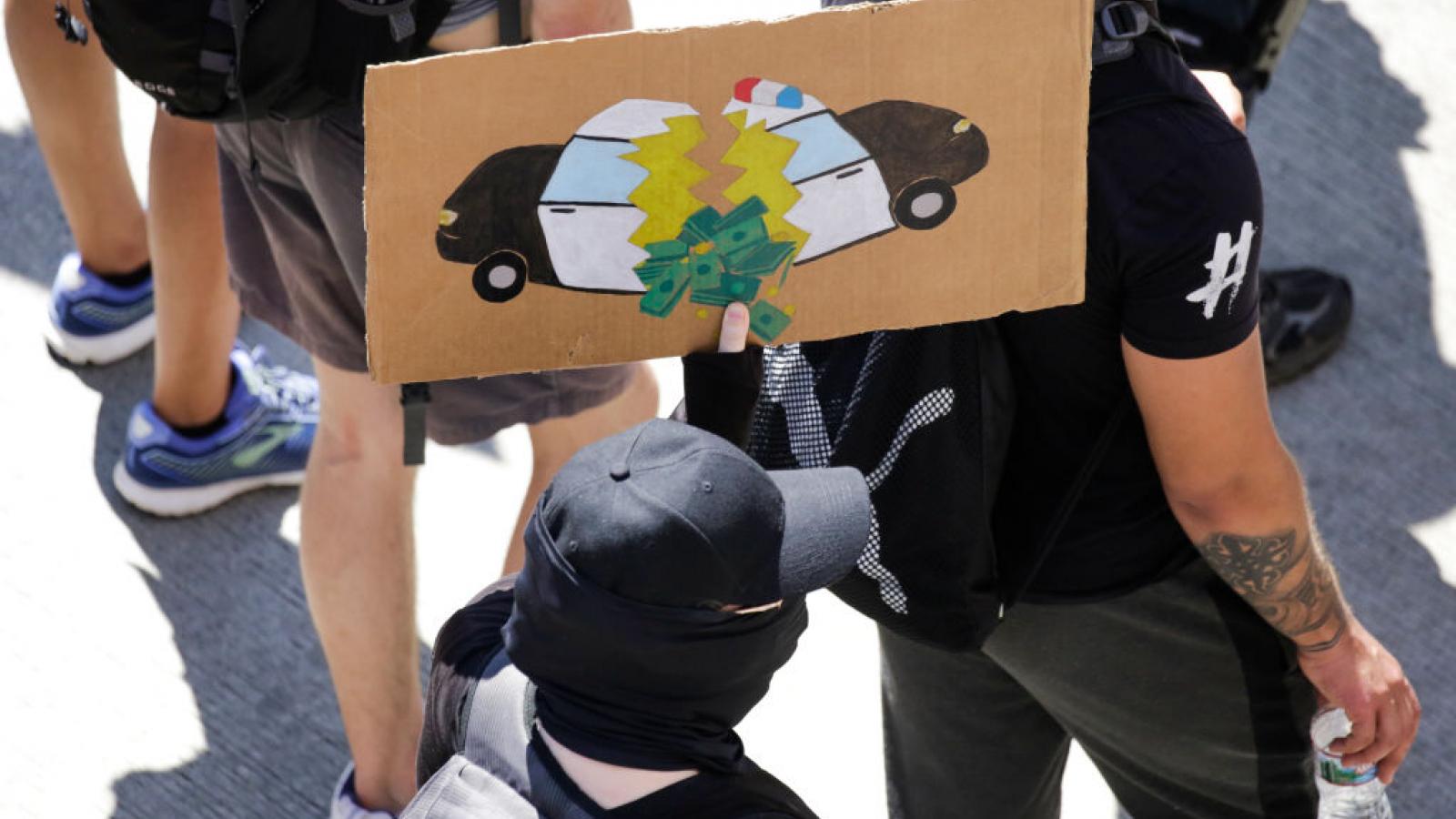 Democratic cities that sought to defund police reverse course amid rising crime, cop shortages
Some Democratic cities that once sought to defund their police departments are now reversing course — some by their own volition, some under pressure from Republican governors or citizen-led initiatives.
The course corrections come as major cities have experienced more officers resigning or retiring and losing new recruits amid escalating crime and political vilification of police.
In Texas, the Democrat-led Austin City Council voted last August to cut funding for the Austin Police Department by $150 million, slashing a range of services that one year later have proven to be sorely missed. Last month, the department announced it was no longer responding to non-life-threatening emergency 911 calls, and its homicide rate spiked.
In response, a citizen-led movement collected enough signatures for a petition that resulted in adding a November ballot measure to restore police funding.
The state's Republican Legislature and governor, meanwhile, countered with a new law that would impose a range of penalties on large municipalities acting to defund police, including a provision that would divert a portion of the sales tax proceeds from offending cities to defray the costs of policing by the state's Department of Public Safety.
At a recent press conference, Maryland Republican Gov. Larry Hogan announced the state was investing $150 million in a "re-fund the police" initiative. His plan includes targeted funding for pay raises and bonuses, recruitment, funding for equipment and training, and a range of funding for services and grants, as well as a boost in funding for the Maryland Chiefs and Sheriffs Association.
"Our $150 million 're-fund the police' initiative will provide a desperately needed shot in the arm to our state and local police agencies and their critical efforts to stop crime," Hogan said.
He also singled out Baltimore, whose Democratic officials have created a violent crime problem that is "out of control."
"They're on pace to surpass 300 homicides again this year," Hogan said. "The Baltimore Police Department is short-staffed by more than 300 officers. The city of Baltimore is a poster child for the basic failure to stop lawlessness. There's a prosecutor who refuses to prosecute crime. And there's a revolving door of repeat offenders who are being let right back onto the streets to shoot people again and again."
Democrat-led Seattle is taking a different approach, with private companies left fending for themselves as more and more officers are leaving the Seattle Police Department and crime escalates.
This past weekend, the Downtown Seattle Association called on city leadership to use federal COVID relief money to subsidize private security costs, KOMO ABC News reported. Increased crime and not enough police officers to respond has gotten so bad that SPD is now dispatching detectives and non-patrol officers to respond to emergency calls, The Seattle Times reports.
Former City Council President Bruce Harwell, a Democrat, told KOMO News that subsidizing private security efforts might be a good stopgap, but a long-term solution had to include increasing funding for the SPD.
With the subsidies likely to run into legal challenges, Christian Britschgi, associate editor at Reason, argues, "Rather than devote federal funds to subsidizing private security, perhaps Seattle could give downtown businesses a break on the taxes they pay for public safety services that are purportedly not being delivered."
In Democrat-run New York City and Los Angeles, funding for police departments has been increased. An additional $200 million was allocated to the New York Police Department, while a 3% pay raise was given to an already reduced Los Angeles Police Department force, The New York Times reports. LAPD personnel losses last year were due to several factors while its homicide rate simultaneously spiked.
In Burlington, Vt., citizens suffered from a policy implemented by its Democratic/progressive-led city council, which cut the police budget and ordered a 30% reduction in the number of uniformed officers. The council's June 2020 "racial justice through economic and criminal justice" resolution proved to be a failure one year later, with the city now offering $10,000 bonuses just to keep officers on the job and $15,000 signing bonuses to hire new recruits.
The Burlington Police Officers' Association had criticized the city council's plan last year, arguing it created an "unmanageable and un-survivable retention crisis." The union said the city needed to implement a "real" retention plan to keep officers on the job, which was "much more complicated than writing a check."
This year, acting Burlington Police Chief Jon Murad said at a recent city council meeting that it would take more than a year to hire and train a new officer and they were competing with neighboring cities and towns that are "offering increasingly attractive compensation packages, and Burlington needs to compete." South Burlington is offering a $7,000 sign-on bonus to fully certified officers, Berlin a $4,000 bonus to senior officers, and St. Albans a $10,000 bonus, he said.
"We are losing officers rapidly at a rate that, frankly, does begin to compromise what we can do," Murad warned. "We already cannot provide the services that we have in the past."
In Bucks County, Pa., Democratic candidate for county sheriff Mark Lomax is running on a platform to fund the police. In a recent TV ad, he says, "In Bucks County, we need to keep our families safe." In another ad with Democratic district attorney candidate Antonetta Stancu, they argue, "We know that to fight crime, we must fund the police."
According to an Ipsos/USA TODAY poll conducted in March, only 18% of those polled said they support the "defund the police" movement.
Border arrests soar to highest ever recorded levels, report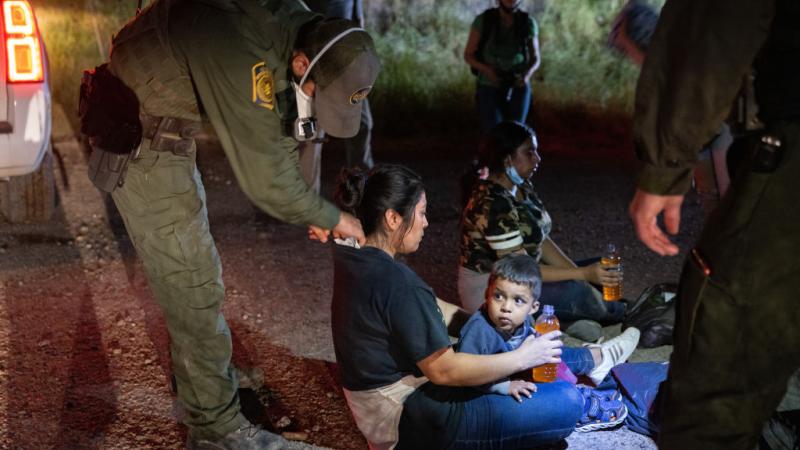 U.S. authorities reportedly detained a record 1.7 million-plus illegal migrants at the southern U.S. border in fiscal 2021.
The number was first reported Wednesday by The Washington Post, based on unpublished Customs and Border Patrol data.
The CBP is expected to release the final fiscal 2021 data later this week.
A flood of illegal migrants crossing the U.S.-Mexico border began soon after President Biden took office in January and remains high. The administration argued the early surge was consistent with historical seasonal trends. However, the report shows the high numbers continued through the sweltering summer months.
As Biden's poll numbers fall, his handling of the crisis at the border remains his least popular issue. Along with the rest of the Democratic party's field of presidential candidates, back in 2020 Biden promised to make the United States more welcoming to immigrants.
Quickly after landing in the Oval Office, Biden stopped construction on the border wall and ended the "Remain in Mexico" policy that had limited illegal border crossings during the Trump administration. Biden also announced a 100-day pause on most deportations.
Earlier this year, Biden assigned Vice President Kamala Harris to address the "root causes" of increased migration from the Northern Triangle nations – Guatemala, Honduras, and El Salvador. But the diplomatic mission appears to have resulted in no significant reductions, and Harris appears to have distance herself, at least publicly, from the issue.
Mexican nationals were the single largest group of illegal immigrants into the U.S. in fiscal 2021, with the Border Patrol arresting more than 608,000. That figure places the administration in a challenging position as it relies on Mexico to be responsible for blocking caravan groups heading north toward the U.S. border.
The CBP categories the second-largest group as "other," which includes Brazilians, Cubans, Ecuadorians, Haitians, Venezuelans and illegal migrants from dozens of other nations. The combined group accounted for 367,000 arrests. That figure was followed by the number of Hondurans who were arrested (309,000), and then Guatemalans (279,000), and then El Salvadorians (96,000.)
TSA catching record 4,650 firearms at airport checkpoints so far in 2021, report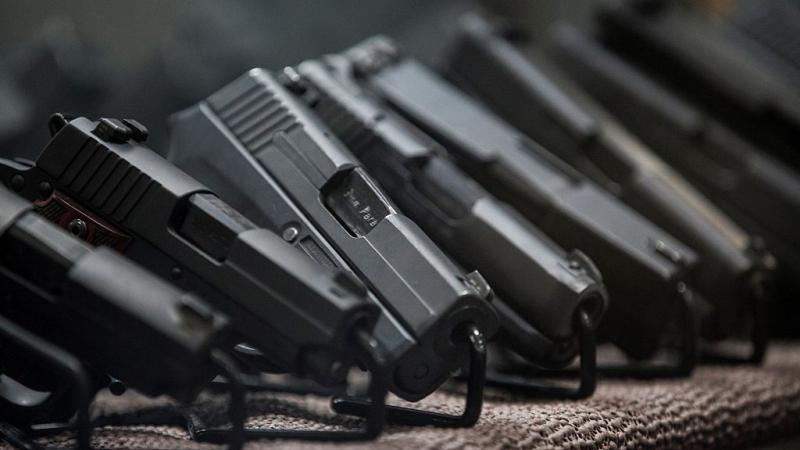 Transportation Security Administration, the federal agency in charge of airline safety, reports catching a record 4,650 firearms at checkpoints in the first 10 months of the year, a majority of which were loaded. 
The number surpasses the total-year record of 4,432 set in 2019, according to CNN.
TSA Administrator David Pekoske told CNN that air travelers are bringing guns to airports in unprecedented numbers, which he described as a "huge problem."
Passengers are allowed to fly with a gun but it must be secure and transported in an aircraft's cargo bay.
He also said the high number of disorderly air travelers, planes and at airport checkpoints, "makes it more important that there are no guns involved."
Most of the firearms found were loaded – more than 3,900, or more than 80%, CNN also reports.
Pekoske speculated the number of confiscated weapons reflects a U.S. population that is increasingly armed.
"Whatever is happening across the country we see reflected in our checkpoints," he said.
Man convicted of murder after killing spree in Panorama City
An ex-con was convicted Tuesday of taking part in a violent crime spree that included a motorist being fatally shot in Panorama City and a wrong-way freeway crash in which a woman and her three children were injured in Sun Valley.
The downtown Los Angeles jury deliberated about two days before finding Artyom Gasparyan, 37, guilty of more than 30 counts, including a first- degree murder charge stemming from the Dec. 30, 2015, killing of Adan Corea, a 32-year-old father of two who lost control of his vehicle after being shot.
Jurors also found true the special circumstance allegation of an intentional shooting from a vehicle, along with an allegation that Gasparyan was not armed but knew that the gunman was armed.
Superior Court Judge Kathleen Kennedy had earlier rejected a motion made at the behest of District Attorney George Gascón to dismiss the special circumstance allegation, for which Gasparyan now faces a life prison sentence without the possibility of parole, according to Deputy District Attorney John McKinney.
Gasparyan was also convicted of crimes carried out between Aug. 5, 2015, and Jan. 4, 2016, including attempted murder, robbery, carjacking, shooting at an unoccupied vehicle, fleeing a pursuing peace officer's motor vehicle while driving recklessly, hit-and-run driving, assault with a firearm on a peace officer and possession of a firearm by a felon.
In his opening statement, McKinney told jurors that Gasparyan was tied to the crimes through GPS evidence from a silver, four-door 2011 Volkswagen Jetta that the prosecutor said was registered to Gasparyan's mother and was regularly driven by the defendant.
"All of the crimes in this case were committed with this vehicle being on scene …," McKinney said, noting that an analysis of a Garmin GPS device that was plugged into the vehicle's dashboard allowed jurors to "literally see the movement of the car at each crime scene."
Gasparyan's attorney, Felipe de la Torre, noted that his client had testified in his own defense that other people had access to the vehicle.
He told jurors the case was based on "inaccurate and unreliable eyewitness identifications."
Gasparyan's lawyer said his client is Armenian, not Hispanic as some of the witnesses had described the assailant.
He also questioned the account of two police officers whom he alleged "made up this story" that Gasparyan reached for a gun while he was being chased following the wrong-way freeway crash.
The defense lawyer urged the panel to acquit his client of all but two counts — felon in possession of a firearm and hit-and-run driving.
The prosecutor claimed the crime spree involved a cross-section of people, including the shootings of two strangers crossing the street, a parking valet who was shot after money was demanded, a woman who survived being stabbed six times, and the owners of vehicles that were shot at while parked on a street in Glendale — the latter of which occurred on the defendant's birthday.
A "twist happened" after Los Angeles police issued a crime alert upon determining that the crimes were linked, McKinney said, telling jurors that Gasparyan started to work with an "accomplice" named Daniel Ramirez.
The two were involved in the shooting of a food delivery driver who suffered "devastating injuries" when he was shot six times after trying to flee on foot in late December 2015, a "road-rage" incident the following day in which two people were shot just before two shots were fired at Corea, who died soon afterward at a hospital, and the robberies of two gas station convenience stores and two men walking home in the Silver Lake area from a Trader Joe's store, the prosecutor said.
Ramirez shot and killed himself after barricading himself inside a home in Long Beach following the carjackings of two vehicles on New Year's Day 2016, as tactical surveillance units from the LAPD continued to search for Gasparyan, who drove against traffic on the 5 Freeway three days later and fled on foot after the wrong-way crash, according to the deputy district attorney.
As police chased Gasparyan, two officers saw him reach into his pocket and "come up with the gun," and they shot him as he held a .357-caliber revolver in one of his hands, McKinney told jurors.
In a document released in January 2019, Los Angeles County prosecutors concluded that the force used by Los Angeles police detectives Marcelo Raffi and Peter Miranda was "reasonable under the circumstances in order to defend their lives and the lives of others, and to capture a dangerous, fleeing felon."
He is set to be sentenced Dec. 9.