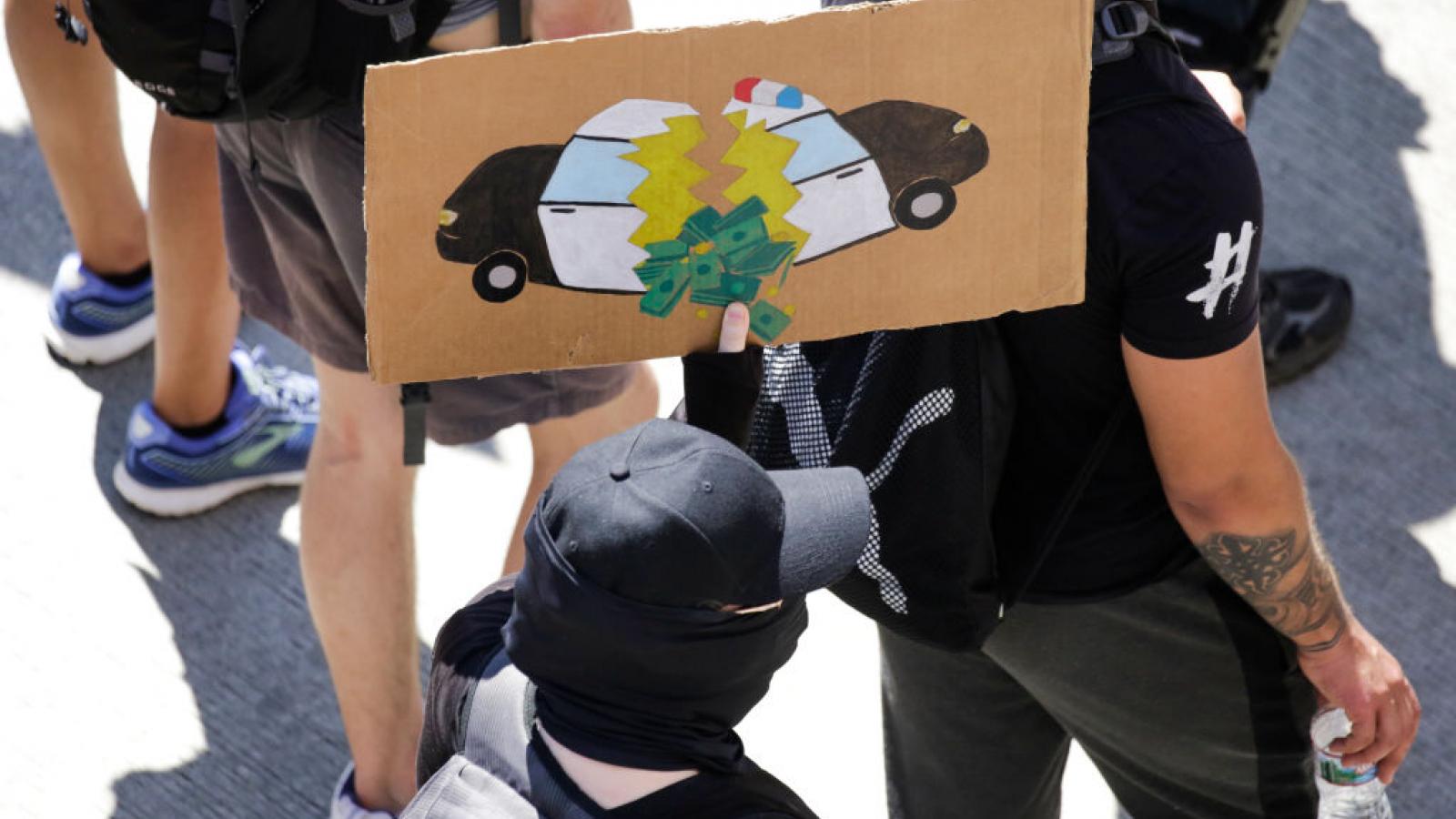 Democratic cities that sought to defund police reverse course amid rising crime, cop shortages
Some Democratic cities that once sought to defund their police departments are now reversing course — some by their own volition, some under pressure from Republican governors or citizen-led initiatives.
The course corrections come as major cities have experienced more officers resigning or retiring and losing new recruits amid escalating crime and political vilification of police.
In Texas, the Democrat-led Austin City Council voted last August to cut funding for the Austin Police Department by $150 million, slashing a range of services that one year later have proven to be sorely missed. Last month, the department announced it was no longer responding to non-life-threatening emergency 911 calls, and its homicide rate spiked.
In response, a citizen-led movement collected enough signatures for a petition that resulted in adding a November ballot measure to restore police funding.
The state's Republican Legislature and governor, meanwhile, countered with a new law that would impose a range of penalties on large municipalities acting to defund police, including a provision that would divert a portion of the sales tax proceeds from offending cities to defray the costs of policing by the state's Department of Public Safety.
At a recent press conference, Maryland Republican Gov. Larry Hogan announced the state was investing $150 million in a "re-fund the police" initiative. His plan includes targeted funding for pay raises and bonuses, recruitment, funding for equipment and training, and a range of funding for services and grants, as well as a boost in funding for the Maryland Chiefs and Sheriffs Association.
"Our $150 million 're-fund the police' initiative will provide a desperately needed shot in the arm to our state and local police agencies and their critical efforts to stop crime," Hogan said.
He also singled out Baltimore, whose Democratic officials have created a violent crime problem that is "out of control."
"They're on pace to surpass 300 homicides again this year," Hogan said. "The Baltimore Police Department is short-staffed by more than 300 officers. The city of Baltimore is a poster child for the basic failure to stop lawlessness. There's a prosecutor who refuses to prosecute crime. And there's a revolving door of repeat offenders who are being let right back onto the streets to shoot people again and again."
Democrat-led Seattle is taking a different approach, with private companies left fending for themselves as more and more officers are leaving the Seattle Police Department and crime escalates.
This past weekend, the Downtown Seattle Association called on city leadership to use federal COVID relief money to subsidize private security costs, KOMO ABC News reported. Increased crime and not enough police officers to respond has gotten so bad that SPD is now dispatching detectives and non-patrol officers to respond to emergency calls, The Seattle Times reports.
Former City Council President Bruce Harwell, a Democrat, told KOMO News that subsidizing private security efforts might be a good stopgap, but a long-term solution had to include increasing funding for the SPD.
With the subsidies likely to run into legal challenges, Christian Britschgi, associate editor at Reason, argues, "Rather than devote federal funds to subsidizing private security, perhaps Seattle could give downtown businesses a break on the taxes they pay for public safety services that are purportedly not being delivered."
In Democrat-run New York City and Los Angeles, funding for police departments has been increased. An additional $200 million was allocated to the New York Police Department, while a 3% pay raise was given to an already reduced Los Angeles Police Department force, The New York Times reports. LAPD personnel losses last year were due to several factors while its homicide rate simultaneously spiked.
In Burlington, Vt., citizens suffered from a policy implemented by its Democratic/progressive-led city council, which cut the police budget and ordered a 30% reduction in the number of uniformed officers. The council's June 2020 "racial justice through economic and criminal justice" resolution proved to be a failure one year later, with the city now offering $10,000 bonuses just to keep officers on the job and $15,000 signing bonuses to hire new recruits.
The Burlington Police Officers' Association had criticized the city council's plan last year, arguing it created an "unmanageable and un-survivable retention crisis." The union said the city needed to implement a "real" retention plan to keep officers on the job, which was "much more complicated than writing a check."
This year, acting Burlington Police Chief Jon Murad said at a recent city council meeting that it would take more than a year to hire and train a new officer and they were competing with neighboring cities and towns that are "offering increasingly attractive compensation packages, and Burlington needs to compete." South Burlington is offering a $7,000 sign-on bonus to fully certified officers, Berlin a $4,000 bonus to senior officers, and St. Albans a $10,000 bonus, he said.
"We are losing officers rapidly at a rate that, frankly, does begin to compromise what we can do," Murad warned. "We already cannot provide the services that we have in the past."
In Bucks County, Pa., Democratic candidate for county sheriff Mark Lomax is running on a platform to fund the police. In a recent TV ad, he says, "In Bucks County, we need to keep our families safe." In another ad with Democratic district attorney candidate Antonetta Stancu, they argue, "We know that to fight crime, we must fund the police."
According to an Ipsos/USA TODAY poll conducted in March, only 18% of those polled said they support the "defund the police" movement.
Suspect on the run after stabbing hospital employee in southern California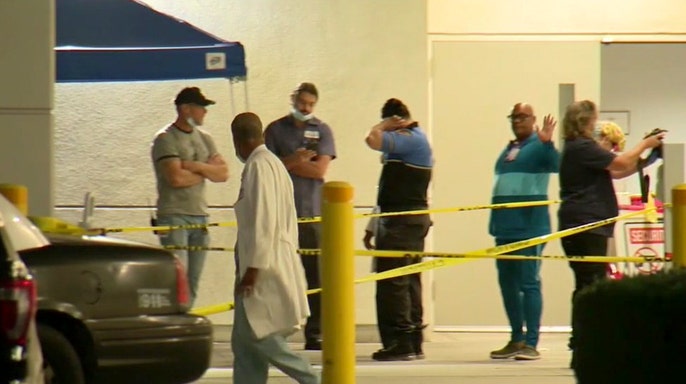 Mission Community Hospital stabbing victim taken to another hospital for treatment
Police are searching for the person who stabbed a hospital worker in Los Angeles County Monday night.
Officers received a call for an assault with a deadly weapon from the Mission Community Hospital in Panorama City around 6:50 p.m., police told FOX 11. When they arrived, they found one person suffering from stab wounds.
The stabbing victim was taken to a different hospital for treatment, but officers did not provide identification or an update on their condition.
The hospital released a statement that the victim did not know their attacker, KTLA reports.
The incident caused a temporary lockdown at the hospital, local media outlets say.
"It's just scary, and it's just a really sad thing that it's going to happen at a place where you're really trying to help people and save them," Dr. James Higgins told KABC. "Instead, it's almost like the opposite is occurring right in front of the hospital."
Police told the TV station the suspect was chased out of the hospital by good Samaritans but wasn't apprehended. Witnesses said he took off running along Willis Avenue.
The suspect is being described as a man in his 40s or 50s, last seen wearing a black hoodie, shirt and backpack.
Texas doctor who reportedly poisoned IV bags with heart-stopping drugs held without bail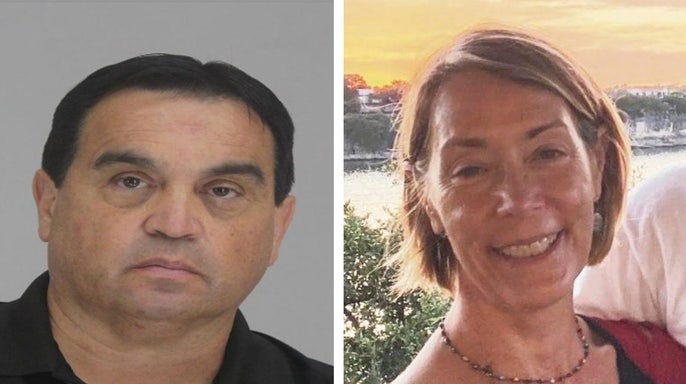 Dallas Dr. Raynaldo Rivera Ortiz Jr. is accused of contaminating IV bags, leading to the death of fellow anesthesiologist Melanie Kaspar
A Texas doctor deemed a "medical terrorist" by prosecutors after allegedly poisoning IV bags, reportedly causing a fellow physician's death and cardiac emergencies for 11 other people, was ordered held without bail.
At a federal court hearing on Monday, prosecutors described Dr. Raynaldo Rivera Ortiz Jr. as a "medical terrorist" who used heart-stopping drugs to turn IV bags at a surgical facility in Dallas into "poison bombs" that "exploded on unsuspecting patients," FOX 4 Dallas-Forth Worth reported.
He was ordered to remain in custody while awaiting trial without bail.
Though he has a public defender, prosecutors argued that the anesthesiologist is a flight risk, noting that he allegedly had $7,000 in cash on him at the time of his arrest last week, owns a $1.3 million home and five luxury cars, including a Corvette and three Mercedes-brand vehicles and has tax liens for owing the Internal Revenue Service (IRS) millions of dollars.
A criminal complaint accuses Ortiz of injecting nerve blocking and bronchodilation drugs into patient IV bags at Baylor Scott & White Surgicare in North Dallas.
Surveillance video played out in court on Monday shows the doctor placing an IV bag in a stainless steel warmer outside an operating room on Aug. 19, according to FOX 4. Minutes later, another staffer took the bag, and a patient soon after reportedly suffered a heart attack.
Ortiz's colleague, beloved anesthesiologist Melanie Kaspar, took an allegedly contaminated IV bag home on June 21 to rehydrate due to an illness. Almost immediately after inserting the IV into her vein, she suffered a serious cardiac event and died. An autopsy showed was fatally poisoned by bupivacaine — a numbing agent that the Justice Department said "is rarely abused" but used to alleviate pain during surgery.
An 18-year-old male patient experienced a cardiac emergency during a scheduled surgery on Aug. 24 due to what was found to be an apparently contaminated IV bag. The center identified 10 additional unexpected cardiac emergencies that occurred during otherwise unremarkable surgeries between May and August.
The incidents first began two days after Oritz was notified of a disciplinary inquiry against him over his handling of a medical emergency. Other doctors noted he complained the center was trying to "crucify" him.
None of the cardiac emergencies occurred during his own surgeries, and a nurse told police that Ortiz "physically waved off" an IV bag she had retrieved for him from the warmer, according to the complaint.
Arizona police responding to home burglary call find mummified body, woman arrested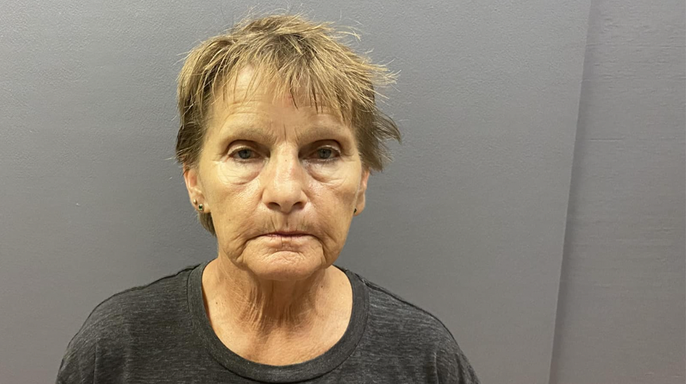 A mummified body that is believed to be the homeowner was found in the bathtub of the western Arizona home, police said
Police in Bullhead City, Arizona, were called to a home in the early hours of Saturday morning about a burglary in progress and discovered a mummified body in a bathtub at the scene.
Christine Lee Walters, 65, was allegedly located inside the home and arrested. Polices said it was the second time she had broken into the home this month and was in possession of the deceased homeowner's birth certificate, IRS forms, ID, and credit cards.
Neighbors were initially suspicious when they noticed activity at the house around 3:30 a.m. because no one had seen the homeowner in a year and everyone assumed she moved away, according to police.
"There were pry marks on the door indicating forced entry into the home," Bullhead City police said. "Police learned that Walters had also been to the residence on September 8 and removed purses, bags and clothing of the victim to attempt to sell online."
Walters was also allegedly in possession of methamphetamine and drug paraphernalia. Drug charges are pending, according to police.
Bullhead City is located in western Arizona, roughly 210 miles northwest of Phoenix.