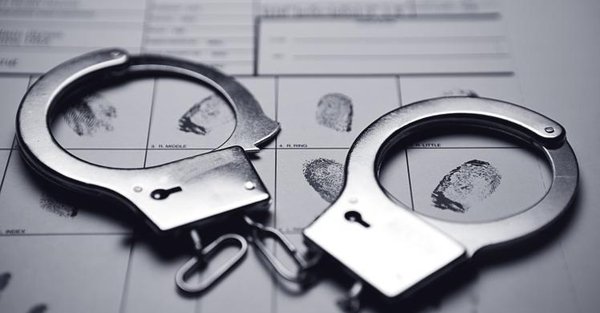 Convicted felon with fake DEA badge walked around Costco open-carrying to 'fell like part of something bigger,' officials say
INDIANAPOLIS – Patrick Hancock, 42, of Indianapolis, was sentenced to four years in federal prison after pleading guilty to being a felon in possession of a firearm.
According to court documents, on December 6, 2021, employees at a Costco in Avon called police after observing Hancock in the store wearing a badge with a gun on his person. Store employees had been alerted to be on the lookout for Hancock, who they believed to be travelling to multiple Costco locations and making purchases with fraudulent checks. Police responded and found Hancock wearing a DEA "Special Agent" badge around his neck and openly carrying a 9mm Glock pis tol in a holster on his hip. Officers also found that Hancock was in possession of a baton and two pairs of handcuffs. During an interview, Hancock admitted to law enforcement that he purchased the fake DEA badge on a website to feel like part of something bigger.
Hancock is prohibited from possessing firearms because he has been previously convicted of multiple felony crimes over the past twenty years, for offenses including credit card theft, fraud, illegal firearms possession, and false impersonation of law enforcement.
Hancock's most recent felony conviction was for being a felon in possession of a firearm in federal court in the Northern District of Indiana. That case stemmed from a 2017 incident where Hancock posed as a federal law enforcement officer and attempted to arrest an employee of an adult nightclub utilizing a false arrest warrant. Over the course of that investigation, law enforcement officers discovered that Hancock illegally possessed a firearm. Hancock was sentenced in the Northern District of Indiana to 41 months in federal prison and three years of supervised release.
Zachary A. Myers, U.S. Attorney for the Southern District of Indiana; Daryl S. McCormick, Special Agent in Charge of the Bureau of Alcohol, Tobacco, Firearms and Explosives, Columbus Field Division; and Police Chief Sean Stoops, of the Avon Police Department; made the announcement.
ATF investigated the case in conjunction with the Avon Police Department. The sentence was imposed by U.S. District Judge Tanya Walton Pratt. As part of the sentence, Judge Pratt ordered that Hancock be supervised by the U.S. Probation Office for three years following his release from federal prison.
U.S. Attorney Myers thanked Assistant U.S. Attorney Abhishek S. Kambli who prosecuted this case.
---
ATF
Facebook Comments



News by Breaking911
Fake Uber driver charged in several rapes, sexual assaults in Boston held without bail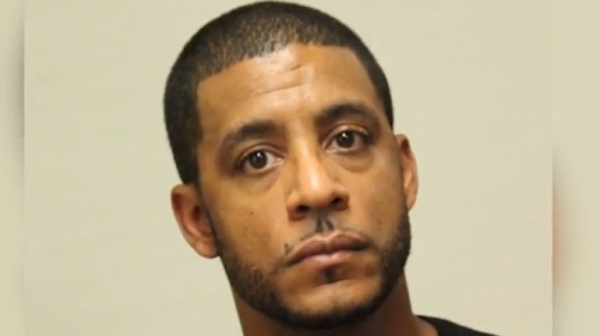 BOSTON – A man who targeted women outside college dorms and downtown bars by impersonating an Uber driver was ordered held without bail today pending a dangerousness hearing on rape and indecent assault and battery charges stemming from 2017 assaults, District Attorney Kevin Hayden announced.
William Mancortes, 43, of Hyde Park was charged in Boston Municipal Court Central with two counts of rape and one count of indecent assault and battery. Judge Richard Sinnott ordered Mancortes held without bail pending a September 29 dangerousness hearing.
Assistant District Attorney Daniel Nucci said that on three occasions in January. April and May of 2017, Mancortes, pretending to be an Uber driver, picked up intoxicated women outside of college dorms and downtown Boston bars. Mancortes raped two of the women and indecently assaulted the third.
Each of the victims in the three charged cases completed a Sexual Assault Evidence Collection Kit (SAECK). While the perpetrator's DNA samples from the kits matched, the samples could not be connected to Polanco until this year, when his profile was added to the DNA database.
"These were calculated assaults targeting vulnerable young women who had every reason to believe they were entering a safe vehicle that would deliver them home. Instead they were victimized by a person who preyed on their trust and vulnerability," Hayden said.
Facebook Comments



News by Breaking911
Georgia Mom Last Seen Alive at 'Family Dollar' Before Mysterious Death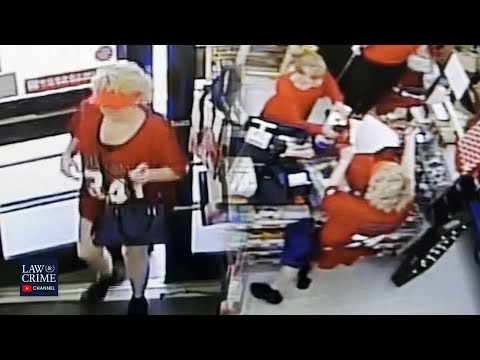 Surveillance footage shows the last time 59-year-old Debbie Collier was seen alive on Sept. 10. The Habersham County Sheriff's Office (more…)
CHECK YOUR KITCHEN: 64 Meat Products Recalled Over Listeria Threat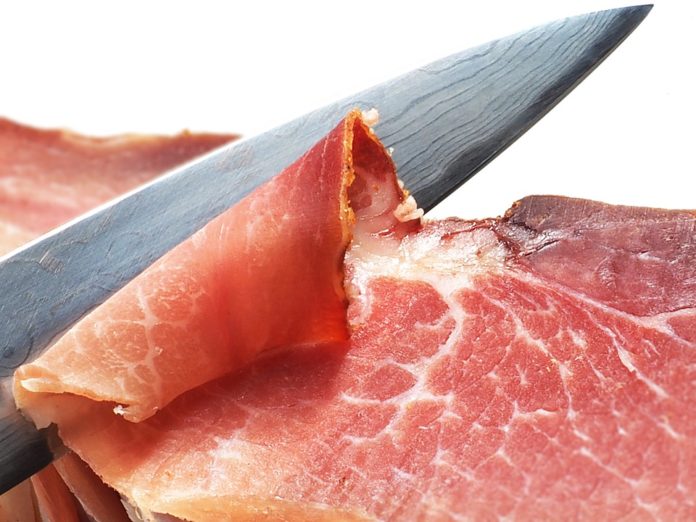 Behrmann Meat and Processing Inc., an Albers, Ill. establishment, is recalling approximately 87,382 pounds of various ready-to-eat (RTE) meat products that may be adulterated with Listeria monocytogenes, the U.S. Department of Agriculture's Food Safety and Inspection Service (FSIS) announced today. FSIS expects there to be additional product labels added in the near future and urges consumers to check back frequently to view updated labels.
The various RTE meat items were produced from July 7, 2022, to Sept. 9, 2022.
Smokehouse Hams
Pulled Pork
Pulled Pork With Sauce
Cured Hocks
Cured Callie Hocks
Cured Bone-In Ham Whole
Cured Bone-In Ham Steaks
Bacon Strips
Beef Wieners
Wieners Natural Casing
Wieners
Jumbo Wieners
Smoked Butterfly Chops
Smoked Pork Steaks
Smoked Pork Steaks with BBQ Sauce
Cheese Snack Sticks
BBQ Smoked Snack Sticks
Cured Loins
Cured Loin Chops
Boneless Cured Ham
Whole Boneless Cured Ham
Shaved Boneless Cured Ham
Sliced Boneless Cured Ham
Jalapeno & Cheese Jumbo Wieners
Jalapeno Cheese Bologna
Smoked Ribs
Smoked Ribs with Sauce
Large Summer Sausage
Summer Sausage
Sweet Teriyaki Beef Sticks
Snack Sticks
Jalapeno and Cheese Snack Sticks
Cooked Beef Roast
Deli Beef Roast
Beef Sticks
Large Bologna
Braunschweiger
Polish Sausage
Hot Beef Sticks
Jalapeno Cheese Summer Sausage
Jalapeno Snack Sticks
Tex-Mex Snack S
Puggy Wings
Canadian Style Bacon
Pre-Cooked Bratwurst
Hot Polish Sausage
Baked Pork Roast
Honey Beef Sticks
Smoked Beef Brisket
Pre-Cooked Pepper Jack Cheese Bratwurst
Small Bologna
Cheese Wieners
Cooked Salami
German Brand Bratwurst
Ring Bologna
Smoked Pork Sausage With Garlic
Andouille Sausage
Pork Liver Sausage
Pork Ring Liver Sausage
Hot Head Cheese
Head Cheese
Blood Sausage
The list of products and product codes for the RTE meat products that are subject to recall can be found here and includes all package sizes for all products with the affected lot codes. Available labels for the RTE meat products can be found here.
The products subject to recall bear establishment number "EST 20917" inside the USDA mark of inspection. These items were shipped to retail locations and wholesale distributors in Illinois, Kentucky, and Missouri.
The problem was discovered through product and environmental testing performed by FSIS and the establishment, which identified Listeria monocytogenes in the processing environment and in products produced by the establishment.
There have been no confirmed reports of illness or adverse reactions due to consumption of these products. Anyone concerned about an injury or illness should contact a healthcare provider.
Consumption of food contaminated with L. monocytogenes can cause listeriosis, a serious infection that primarily affects older adults, persons with weakened immune systems, and pregnant women and their newborns. Less commonly, persons outside these risk groups are affected.
Listeriosis can cause fever, muscle aches, headache, stiff neck, confusion, loss of balance and convulsions sometimes preceded by diarrhea or other gastrointestinal symptoms. An invasive infection spreads beyond the gastrointestinal tract. In pregnant women, the infection can cause miscarriages, stillbirths, premature delivery or life-threatening infection of the newborn. In addition, serious and sometimes fatal infections in older adults and persons with weakened immune systems can occur. Listeriosis is treated with antibiotics. Persons in the higher-risk categories who experience flu-like symptoms within two months after eating contaminated food should seek medical care and tell the health care provider about eating the contaminated food.
FSIS is concerned that some product may be in consumers' pantries, refrigerators, or freezers. Consumers who have purchased these products are urged not to consume them. These products should be thrown away or returned to the place of purchase.
Facebook Comments



News by Breaking911