A College Hill woman is accused of overdosing in her car while her two children were inside. Trianna Oakley faces child endangering and escape charges.
Police say Oakley was found unresponsive in her car, while it was running, on Northcutt Ave. in Bond Hill on April 1. Her two children in the backseat called 911. Court documents don't indicate how old her children are.
First responders revived Oakley with Narcan and took her to the hospital.
Police said they found several pill bottles and an alcoholic drink in the front seat with her.
At the hospital, police told Oakley she was under arrest and not allowed to leave. She left anyway, according to court papers.
She was taken into custody on Monday.

Arizona sisters indicted after deputies find 850,000 fentanyl-laced counterfeit pills during road trip: police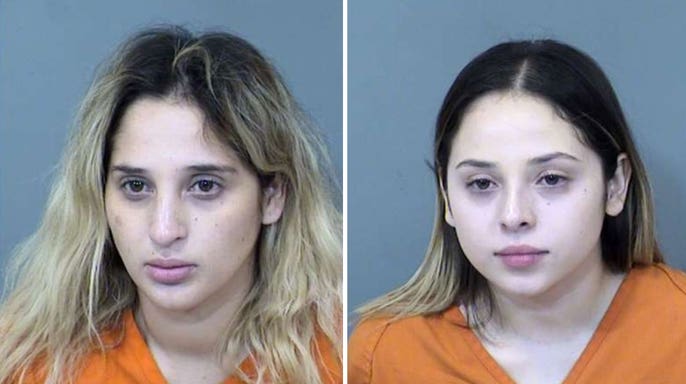 Kimberli Guadalupe Torres-Marin, 26, and Alexa Torres-Marin, 19, were indicted for the sale or transportation of narcotic drugs
Two Arizona sisters were indicted this week after deputies allegedly found over 850,000 counterfeit pills laced with fentanyl inside a vehicle they were traveling in toward Phoenix last month. Authorities did not state what the discovered pills were supposed to emulate.
Kimberli Guadalupe Torres-Marin, 26, and Alexa Torres-Marin, 19, were each indicted by a Maricopa County grand jury with one count of sale or transportation of narcotic drugs, a class two felony, according to an announcement from the Maricopa County Attorney's Office on Monday.
The two women, reportedly sisters, according to AZ Family, were arrested on Aug. 24 after Maricopa County Sheriff's deputies allegedly found the stash in duffel bags. The bags were in the vehicle the women were traveling in toward Phoenix.
To shed light on the fentanyl crisis, the Maricopa County Attorney's Office said it will spearhead a free, public community forum Sept. 27 at Independence High School in Glendale, Arizona, with experts on fentanyl to help educate parents and teens on the dangers of this drug.
"Fentanyl is highly addictive and can be lethal if even a small amount is ingested or smoked," the prosecutor's office said.
"Two out of five counterfeit pills that come across our border are laced with lethal doses of fentanyl," Maricopa County Attorney Rachel Mitchell told FOX 10 Phoenix. "These drugs are being marketed to our youth in the most proliferous ways and are being produced in candy-like colors. We must hold those who bring these lethal pills into our community accountable."
Since last month, the Drug Enforcement Administration has been sounding the alarm of the emerging trend of brightly colored "rainbow fentanyl" pills used by drug cartels to seemingly market the candy-like substance to children and young people.
On Monday, the U.S. Customs and Border Protection Director for the Port of Nogales, Arizona, said his officers stopped five loads totaling approximately 400,000 fentanyl pills over the weekend. Of that amount, approximately 30,000 were rainbow-colored. The loads also contained 152 pounds of methamphetamine, he said.
Pennsylvania parents who caused overdose death of 1-year-old son plead guilty to third-degree murder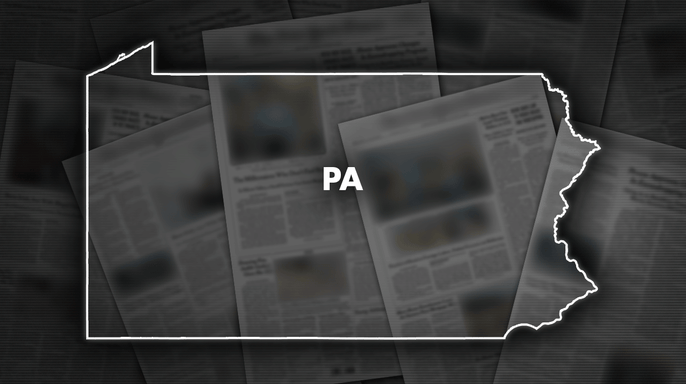 Parents who injected son with drug cocktail and caused his overdose death plead guilty
The parents of a 1-year-old western Pennsylvania boy who authorities said died after he was intentionally "dosed with methadone" have pleaded guilty to third-degree murder.
Tracy Humphreys and Thomas Snelsire, both 47-year-old Baldwin residents, face standard-range prison terms of 16 to 20 years due to their criminal records when they are sentenced in Allegheny County court on Jan. 11, the Tribune-Review reported.
Assistant District Attorney Lisa Carey told a judge last week that Tommy Snelsire's death wasn't caused by accidental contact with the methadone, fentanyl and cocaine found in his system. Carey said investigators found a syringe used to administer medicine to children and a pill bottle used to mix liquid Tylenol and methadone together.
Thomas Snelsire had been under federal investigation at the time and was sentenced to 10 years after pleading guilty to drug trafficking in October. Defense attorney Patrick Thomassey asked the judge to run the murder sentence at the same time.
"It doesn't matter what you do to Mr. Snelsire," Thomassey said. "He's going to be in jail for the rest of his life. He's going to have to live with what he did to his toddler."
Snelsire, who cried throughout the proceeding, said, "I'm so sorry. I'm just so sorry to everyone."
Humphreys' defense attorney, James Sheets, called the child's short life "tortuous" and said he was "as appalled as everyone else in the room." But he said his client was "accepting, to the extent she can, her role in the death of that little boy."
Humphreys sobbed as she spoke directly to relatives, saying "I cannot ever give your grandson back. I'm so sorry." She insisted, however that the defendants loved the child, even after a relative shouted back, "No, you didn't."
"We loved Tommy," Humphreys continued. "I don't know why God lets some people live and lets some people die. I'm alive, and I don't know why I am and he's not. I never meant for life to be this way."