Behrmann Meat and Processing Inc., an Albers, Ill. establishment, is recalling approximately 87,382 pounds of various ready-to-eat (RTE) meat products that may be adulterated with Listeria monocytogenes, the U.S. Department of Agriculture's Food Safety and Inspection Service (FSIS) announced today. FSIS expects there to be additional product labels added in the near future and urges consumers to check back frequently to view updated labels.
The various RTE meat items were produced from July 7, 2022, to Sept. 9, 2022.
Smokehouse Hams
Pulled Pork
Pulled Pork With Sauce
Cured Hocks
Cured Callie Hocks
Cured Bone-In Ham Whole
Cured Bone-In Ham Steaks
Bacon Strips
Beef Wieners
Wieners Natural Casing
Wieners
Jumbo Wieners
Smoked Butterfly Chops
Smoked Pork Steaks
Smoked Pork Steaks with BBQ Sauce
Cheese Snack Sticks
BBQ Smoked Snack Sticks
Cured Loins
Cured Loin Chops
Boneless Cured Ham
Whole Boneless Cured Ham
Shaved Boneless Cured Ham
Sliced Boneless Cured Ham
Jalapeno & Cheese Jumbo Wieners
Jalapeno Cheese Bologna
Smoked Ribs
Smoked Ribs with Sauce
Large Summer Sausage
Summer Sausage
Sweet Teriyaki Beef Sticks
Snack Sticks
Jalapeno and Cheese Snack Sticks
Cooked Beef Roast
Deli Beef Roast
Beef Sticks
Large Bologna
Braunschweiger
Polish Sausage
Hot Beef Sticks
Jalapeno Cheese Summer Sausage
Jalapeno Snack Sticks
Tex-Mex Snack S
Puggy Wings
Canadian Style Bacon
Pre-Cooked Bratwurst
Hot Polish Sausage
Baked Pork Roast
Honey Beef Sticks
Smoked Beef Brisket
Pre-Cooked Pepper Jack Cheese Bratwurst
Small Bologna
Cheese Wieners
Cooked Salami
German Brand Bratwurst
Ring Bologna
Smoked Pork Sausage With Garlic
Andouille Sausage
Pork Liver Sausage
Pork Ring Liver Sausage
Hot Head Cheese
Head Cheese
Blood Sausage
The list of products and product codes for the RTE meat products that are subject to recall can be found here and includes all package sizes for all products with the affected lot codes. Available labels for the RTE meat products can be found here.
The products subject to recall bear establishment number "EST 20917" inside the USDA mark of inspection. These items were shipped to retail locations and wholesale distributors in Illinois, Kentucky, and Missouri.
The problem was discovered through product and environmental testing performed by FSIS and the establishment, which identified Listeria monocytogenes in the processing environment and in products produced by the establishment.
There have been no confirmed reports of illness or adverse reactions due to consumption of these products. Anyone concerned about an injury or illness should contact a healthcare provider.
Consumption of food contaminated with L. monocytogenes can cause listeriosis, a serious infection that primarily affects older adults, persons with weakened immune systems, and pregnant women and their newborns. Less commonly, persons outside these risk groups are affected.
Listeriosis can cause fever, muscle aches, headache, stiff neck, confusion, loss of balance and convulsions sometimes preceded by diarrhea or other gastrointestinal symptoms. An invasive infection spreads beyond the gastrointestinal tract. In pregnant women, the infection can cause miscarriages, stillbirths, premature delivery or life-threatening infection of the newborn. In addition, serious and sometimes fatal infections in older adults and persons with weakened immune systems can occur. Listeriosis is treated with antibiotics. Persons in the higher-risk categories who experience flu-like symptoms within two months after eating contaminated food should seek medical care and tell the health care provider about eating the contaminated food.
FSIS is concerned that some product may be in consumers' pantries, refrigerators, or freezers. Consumers who have purchased these products are urged not to consume them. These products should be thrown away or returned to the place of purchase.
Facebook Comments



News by Breaking911
Walmart Gunman Left 'Death Note' In Phone, Purchased Gun Day Of Killing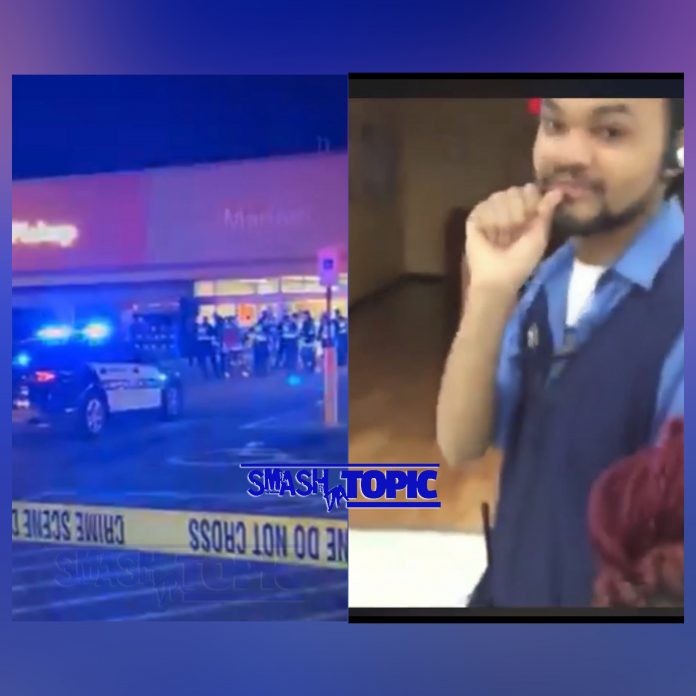 The supervisor of a Walmart who fatally shot six colleagues on Tuesday left behind a note in his phone. He talked about being harassed, confirmed officials in Chesapeake, Virginia.
"Sorry everyone but I did not plan this. I promise things just fell into place. Like, I was led by the Satan," Andre Bing wrote. The words, "Death Note," were titled at the top.
"My only wish would have been to start over from scratch. And that my parents would have paid more attention to my social deficits."
Bing also referred to non-traditional cancer treatments and songwriting. He added that others thought of him as someone similar to Jeffrey Dahmer. He wrote, "I would have never killed anyone who entered my home."
He also wrote about wanting a wife but not deserving one.
Authorities have stated that Bing legally bought a 9mm handgun the morning of the killings. During a search of his residence, a box of ammunition and a receipt for the weapon were located.
Several parts of the 11-paragraph note were redacted so that peoples' names weren't revealed. Bing discussed losing his dignity when he thought that his phone had been hacked.
"I was harassed by idiots with low intelligence and a lack of wisdom. The associates gave me evil twisted grins, mocked me, and celebrated my down fall the last day."
Some survivors of the shooting stated that Bing was known for being hostile, and funny at times. He seemingly targeted some people in the shooting. He even told one employee to go home when he realized who she was.
Bing was discovered dead in the breakroom from a self-inflicted gunshot injury. Police say that he didn't have a criminal record. He been wearing civilian attire, without body armor.


Post Views:
167
Walmart Gunman Left 'Death Note' In Phone, Purchased Gun Day Of Killing
Arrest Warrant Issued For Murder of Shanquella Robinson

An arrest warrant has been issued for the friend of 25-year-old Shanquella Robinson who was found dead in her hotel room while on vacation in Cabo.
Robinson traveled from North Carolina to Mexico with her friend to enjoy a getaway vacation, however, she was found unconscious one morning in the vacation rental.
Robinson's death certificate was classified as "accidental or violent" and the cause of death listed as "severe spinal cord injury and atlas luxation" which led her family demanding answers as to what happened to her. Shortly after her death, a video surfaced showing her being beaten in the vacation rental.
Mexican authorities along with the FBI investigated the incident further and on Thursday, Mexican prosecutors said Robinson's death was the result of a direct attack.
An arrest warrant was issued shortly after for the friend, however, authorities have not legally disclosed the name.
According to the attorney general for Mexico's Baja California Sur, Daniel de la Rosa, the extradition process is already underway.


Post Views:
2
Watch Live: CrimeCon Give Back-A-Thon Charity Event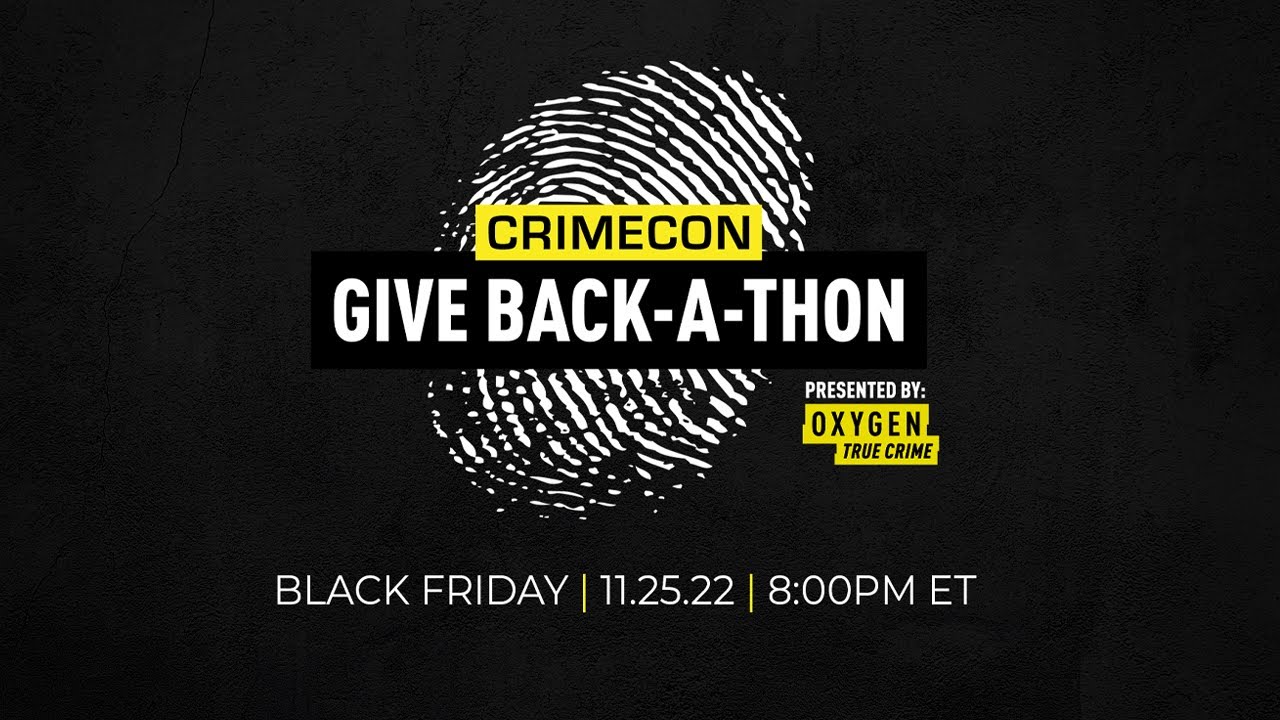 Check Out CrimeCon's Live Auction: https://events.handbid.com/lp/crimecon-give-back-a-thon
OR Text CRIMECON to 99192
ALL PROCEEDS WILL BENEFIT THE NATIONAL CENTER FOR (more…)