A California man who bashed his wife's head in, then staged her body on the couch while her children opened their Christmas presents was convicted Wednesday of second-degree murder.
William Wallace, 39, used "blunt force trauma" to knock Zazell Preston, 26, unconscious sometime between between Dec. 24 and Dec. 25, 2011, according to investigators.
On Christmas morning, Wallace then propped Preston's body on the couch with sunglasses on and proceeded as normal.
"Mommy ruined Christmas, she got drunk and ruined Christmas," he told the children, according to prosecutors.
Preston and Wallace's 7-week-old son lived with them in Anaheim, as well as Preston's children from a previous relationship, 3-year-old and 8-year-old daughters.
Her oldest daughter, now 17, testified against Wallace, describing what she remembered from that night, including him pushing her mother onto a glass table, then asking the then-8-year-old to help pull glass out of her body. Wallace then dragged Preston into the bathroom and dropped her against the toilet.
"After she hit the toilet, and I think she was passed away, he just took her to the bedroom and put her down to sleep while she was deceased," the daughter said, according to the Orange County Register
. "That is what I remember, because she was cold."
The next morning, the daughter testified, she and her sister woke up and went into the living room for gifts. Wallace was dragging Preston back out to the couch.
"I remember trying to touch my mom and she was just rock hard, cold and I said, 'Mommy,' and she didn't respond," she said.
Senior Deputy District Attorney Heather Brown said that Wallace had a history of domestic violence against Preston.
"He had been threatening to kill her for three years," Brown said during the trial, according to the Register. "And on Christmas, he made good on those threats."
Top 4 Wildest High-Speed Police Chases with Suspects on the Run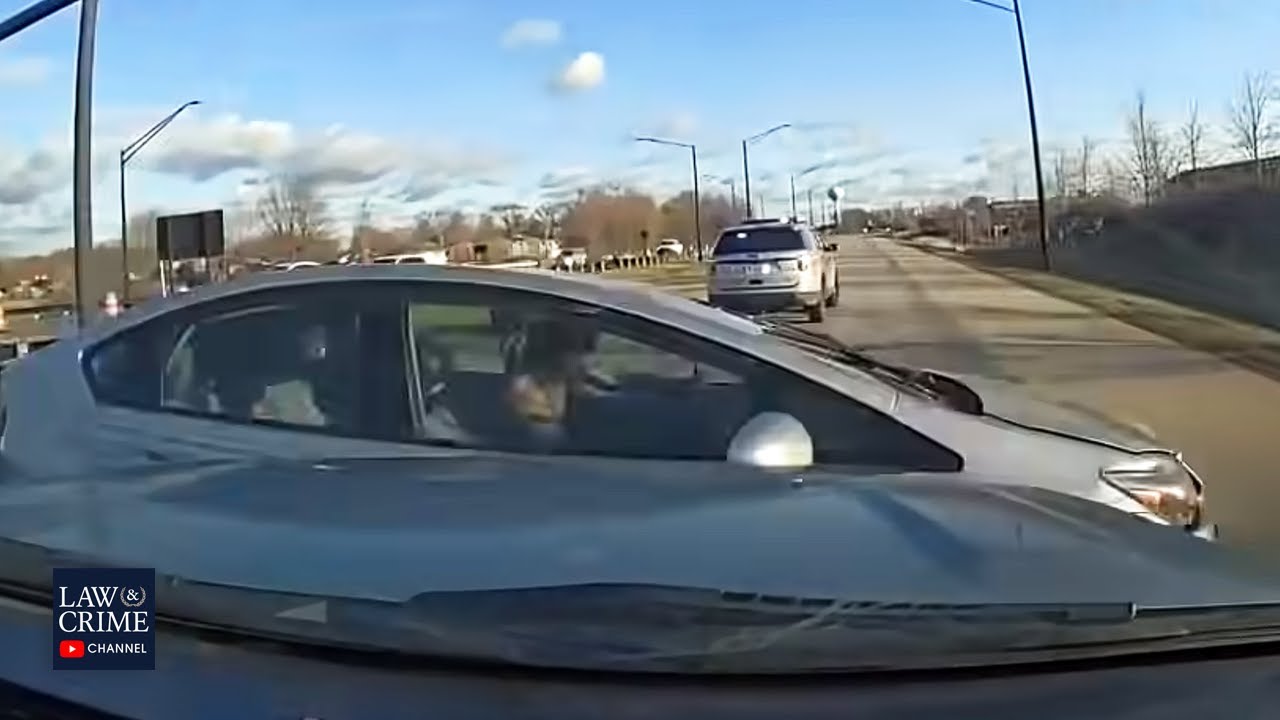 WATCH: Top four wildest high-speed police chases with suspects on the run.
#Police #Dashcam #LawAndCrime
STAY UP-TO-DATE WITH THE LAW&CRIME NETWORK:
Watch (more…)
Lawyer for NY Bishop Reacts to Arrests Made in $1M Jewelry Robbery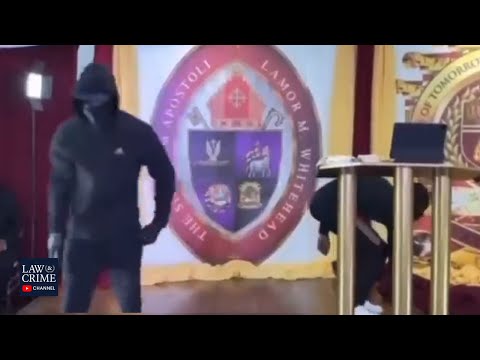 Two men were arrested in connection to the armed robbery of New York Bishop Lamor Whitehead for more than $1 (more…)
Body Cam Footage Released Shows Moments Leading Up To Officer Involved Shooting In Dallas That Left A Man Dead

A man was fatally shot by Dallas police after he opened fire on them during a disturbance call early Wednesday morning.
Around 5:30 a.m. officers responded to an armed encounter call on the 10300 block of Shiloh Road in Dallas.
Officers Jacob Rozenburg, Brandy Walling and Otilo Valdez-Sanchez Jr. responded to the call and found the suspect, 64-year-old Darrell Hibbard, in the yard holding a handgun.
Authorities asked Hibbard to drop his weapon multiple times but instead he pointed it at officers and opened fire.
Officers immediately began to return fire and Hibbard was struck multiple times. They performed medical treatment and he was transported to an area hospital where he died from his injuries.
During the investigation officers found several rifles on the man's porch.
Although all three officers fired their department issued weapon none of them were injured. Two of the officers patrol cars were also struck in the crossfire.


Post Views:
46
Body Cam Footage Released Shows Moments Leading Up To Officer Involved Shooting In Dallas That Left A Man Dead