(US Department of Defense)
Today, the Department of Defense (DoD) announces the authorization of a Presidential Drawdown of security assistance valued at up to $400 million to meet Ukraine's critical security and defense needs. This authorization is the Biden Administration's twenty-sixth drawdown of equipment from DoD inventories for Ukraine since August 2021.
Capabilities in this package include:
•    Additional munitions for National Advanced Surface-to-Air Missile Systems (NASAMS);
•    150 heavy machine guns with thermal imagery sights to counter Unmanned Aerial Systems (UAS);
•    Additional ammunition for High Mobility Artillery Rocket Systems (HIMARS);
•    200 precision-guided 155mm artillery rounds;
•    10,000 120mm mortar rounds;
•    High-speed Anti-radiation missiles (HARMs);
•    150 High Mobility Multipurpose Wheeled Vehicles (HMMWVs);
•    Over 100 light tactical vehicles;
•    Over 20,000,000 rounds of small arms ammunition;
•    Over 200 generators;
•    Spare parts for 105mm Howitzers and other equipment.
With Russia's unrelenting and brutal missile and UAS attacks on Ukrainian critical energy infrastructure, additional air defense capabilities remain an urgent priority. The additional munitions for NASAMS and heavy machine guns will help Ukraine counter these urgent threats.
In total, the United States has committed more than $19.7 billion in security assistance to Ukraine since the beginning of the Biden Administration. Since 2014, the United States has committed more than $21.8 billion in security assistance to Ukraine and more than $19 billion since the beginning of Russia's unprovoked and brutal invasion on February 24.
To meet Ukraine's evolving battlefield requirements, the United States will continue to work with its Allies and partners to provide Ukraine with key capabilities.
Facebook Comments



News by Breaking911
19-Year-Old Won't Be Allowed To Attend Father's Execution, Judge Rules

A 19-year-old in St. Louis has expressed her dismay after a judge denied her wish to watch her father die by lethal injection. The decision aligns with a Missouri law that prohibits anyone under 21 from witnessing an execution.
Kevin Johnson is scheduled to be executed on Tuesday for the 2005 killing of Officer William McEntee in Kirkwood, Missouri. Johnson's attorneys have current appeals awaiting as they attempt to stop the execution.
The American Civil Liberties Union had submitted an emergency motion with the court in Kansas City. This came after Johnson's daughter, Khorry Ramey, stated that she wanted to attend the execution. The ACLU argued that the age requirement had no affect on safety and witnessing the execution is Ramey's constitutional right.
However, on Friday, Judge Brian C. Wimes determined that Ramey's constitutional rights wouldn't be violated by law.
"It's excruciating to know that I'm about to lose my dad all over again when the state of Missouri kills him. Yet, I can't be present for his death simply because of my age," Ramey noted in a statement.
"…my dad is the most important person in my life. He has been there for me my whole life even though he's been incarcerated."
The judge was aware that the law may cause emotional damage for Ramey. However, he determined that was just one part of the court's findings, and the law was constitutional.
Ramey is hoping that Gov. Michael Parson will grant her dad clemency. Johnson's attorneys have been attempting to stop his execution. They have admitted his guilt but believe that racism was involved in the decision to be put him to death. Johnson is Black, and McEntee was white.
Johnson's lawyers also say that a mental illness and the fact that he was 19 at the time should have been factors in the decision. In 2005, the Supreme Court prohibited the execution of individuals younger than 18 at the time of the offense. Thus, more courts have moved away from giving teens the death penalty.
"The surviving victims of Johnson's crimes have waited long enough for justice. Every day longer that they must wait is a day they are denied the chance to finally make peace with their loss," a state petition read.


Post Views:
174
19-Year-Old Won't Be Allowed To Attend Father's Execution, Judge Rules
Woman Dies After Test Drive At Car Dealership Results In Fatal Crash
On Saturday, a deadly accident occurred during a test drive at a Nissan car dealership in Winter Haven, Florida.
Authorities say that Clifford Worme, 86, was test driving a Nissan Rogue at the Hill Nissan car dealership. 76-year-old Jean Worme and a sales representative were in the vehicle, as well.
As they were returning the car, Clifford Worme made a turn to go back into the dealership. He did so right in front of a Nissan Murano, authorities say.
Jean Worme died, and Clifford Worme sustained minor injuries. The driver of the Murano and the salesperson were unharmed.
Everyone involved in the incident had on a seatbelt.
An investigation is continuing.


Post Views:
2
Woman Dies After Test Drive At Car Dealership Results In Fatal Crash
Missouri AG to depose Fauci in social media lawsuit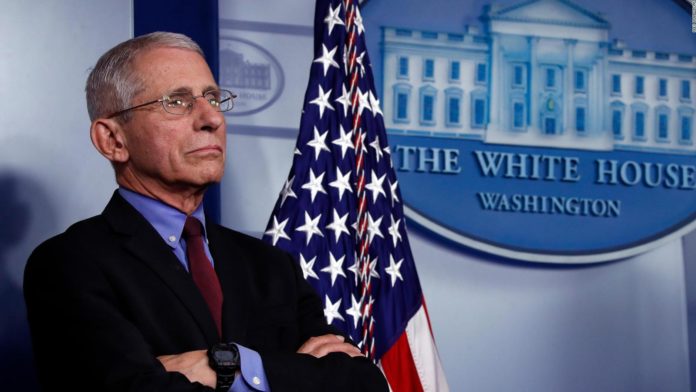 JEFFERSON CITY, Mo. – Missouri Attorney General Eric Schmitt and Louisiana Attorney General Jeff Landry will depose Dr. Anthony Fauci in their lawsuit against the federal government for allegedly colluding with social media companies to censor speech.
"Tomorrow, along with my colleague from Louisiana, my Office and I will depose Dr. Anthony Fauci in our lawsuit against the Biden Administration for allegedly colluding with social media companies to censor freedom of speech," said Attorney General Schmitt. "Since we filed our landmark lawsuit, we have uncovered documents and discovery that show clear coordination between the Biden Administration and social media companies on censoring speech, but we're not done yet. We plan to get answers on behalf of the American people. Stay tuned."
"We all deserve to know how involved Dr. Fauci was in the censorship of the American people during the COVID pandemic; tomorrow, I hope to find out. And I will continue fighting for the truth as it relates to Big Government colluding with Big Tech to stifle free speech," said Attorney General Landry.
Missouri and Louisiana filed this lawsuit in May of 2022 and have since received discovery showing that the federal government and the Biden Administration have worked with social media companies to censor speech on topics like COVID-19 and other issues.
A federal court granted Missouri and Louisiana's request for depositions of top Biden Administration officials on October 21, 2022.
Additionally, a magistrate judge in Virginia rejected former White House press secretary Jen Psaki's attempt to quash a subpoena in this case and transferred that dispute back to Louisiana.
---
Missouri AG
Facebook Comments



News by Breaking911