Antifreeze Murder Retrial — WI v. Mark Jensen — Day Three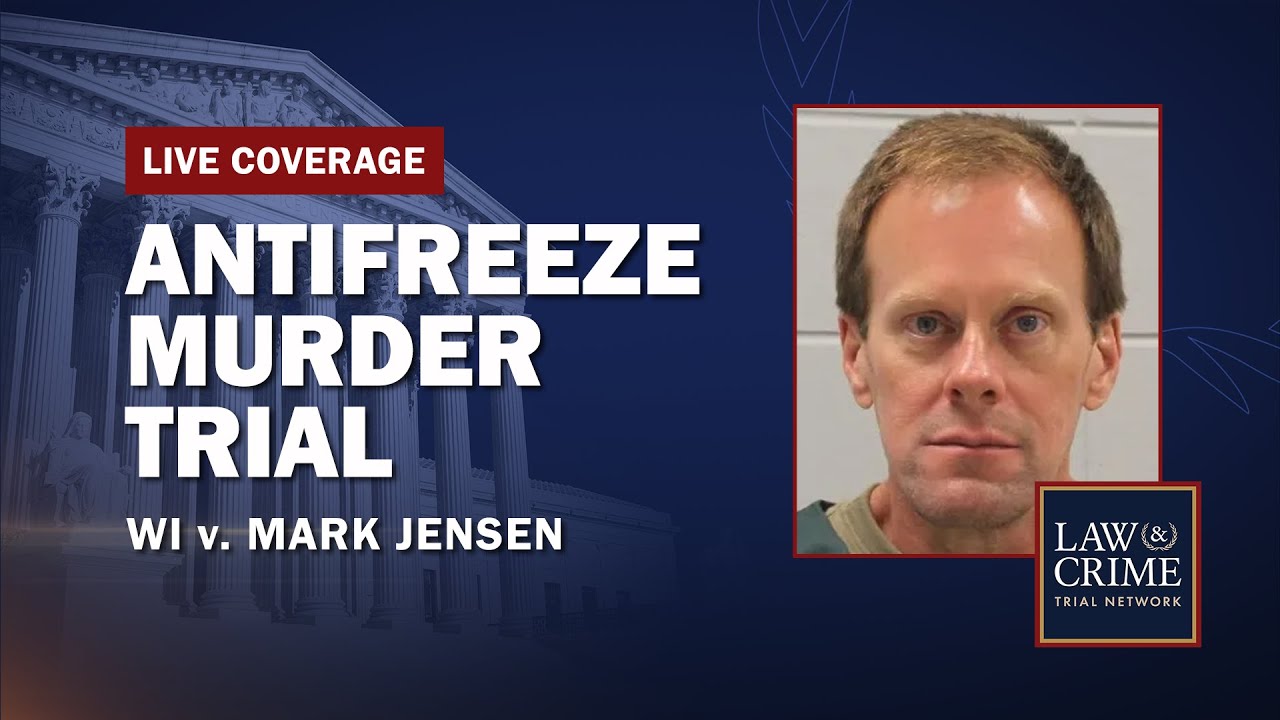 Mark Jensen was charged in 2002 for the 1998 death of his wife Julie Jensen and convicted in 2008. Prosecutors say he poisoned his wife with antifreeze and then smothered her with a pillow when she wasn't dying fast enough. In 2013 a federal judge overturned that life sentence, arguing a letter Julie had written before her death shouldn't have been admitted as evidence. In that letter, Julie wrote that she was afraid her husband would try and kill her. Jensen will now face trial for a second time in January 2023.
Reminder: The defendant, Mark Jensen, is wearing headphones because he's hard of hearing. Thanks.
#AntifreezeMurder #MarkJensen #lawandcrime
STAY UP-TO-DATE WITH THE LAW&CRIME NETWORK:
Watch Law&Crime Network on YouTubeTV: https://bit.ly/3td2e3y
Where To Watch Law&Crime Network: https://bit.ly/3akxLK5
Sign Up For Law&Crime's Daily Newsletter: https://bit.ly/LawandCrimeNewsletter
Read Fascinating Articles From Law&Crime Network: https://bit.ly/3td2Iqo
LAW&CRIME NETWORK SOCIAL MEDIA:
Instagram: https://www.instagram.com/lawandcrime/
Twitter: https://twitter.com/LawCrimeNetwork
Facebook: https://www.facebook.com/lawandcrime
Twitch: https://www.twitch.tv/lawandcrimenetwork
TikTok: https://www.tiktok.com/@lawandcrime
LAW&CRIME NETWORK PODCASTS: https://lawandcrime.com/podcasts/
SUBSCRIBE TO ALL OF LAW&CRIME NETWORK YOUTUBE CHANNELS:
Main Channel: https://www.youtube.com/channel/UCz8K1occVvDTYDfFo7N5EZw
Law&Crime Shorts:
https://www.youtube.com/channel/UCVXOqoOCYbi-iXChKAl6DTQ
Channel B:
https://www.youtube.com/channel/UCXCLaaClAWQiTkl3pw9ZdLw
Channel C:
https://www.youtube.com/channel/UCMV3pzWIhJGLYzoHyxBjjNw
9 Shocking Details Revealed in Alex Murdaugh's Family Murder Trial — Week Two Recap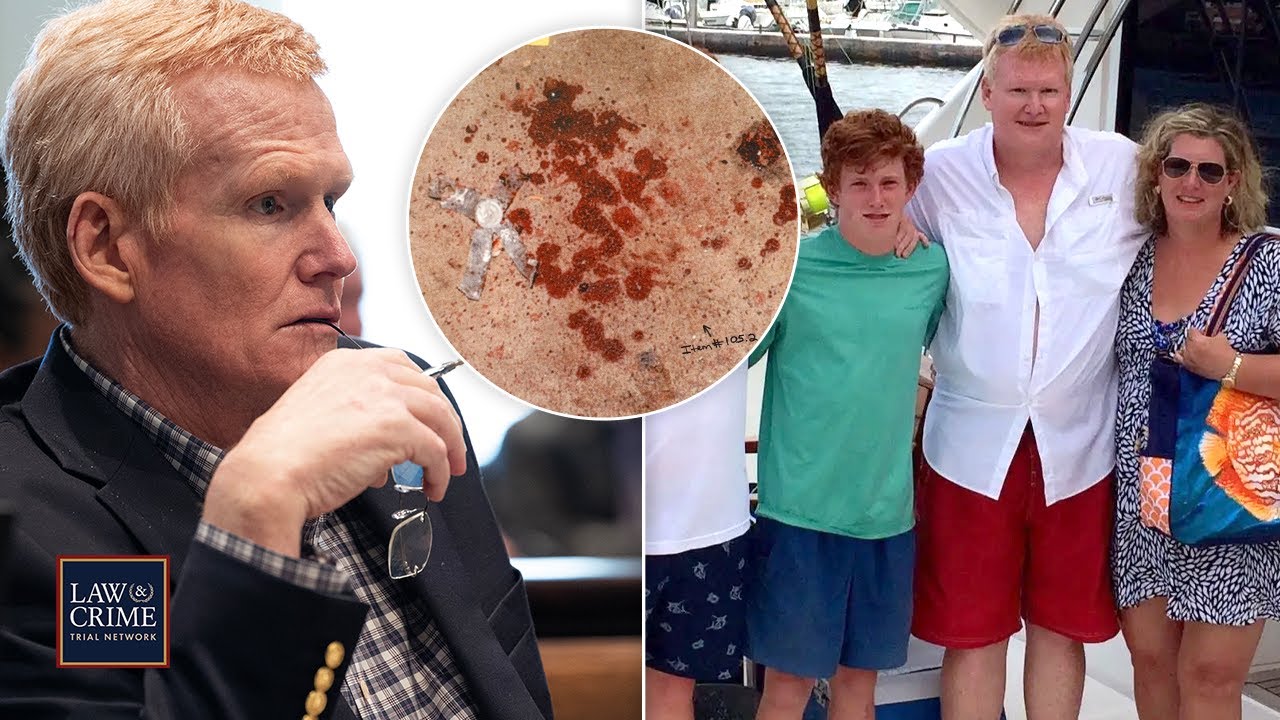 Disgraced lawyer Alex Murdaugh returned to court for his second week of trial for the alleged murders of his wife (more…)
Sexual Assault Suspect Killed After Back-to-Back Shootouts with Arizona Police
A suspect was killed after being involved in two back-to-back shootouts with Arizona police on January 6 and 7. Authorities (more…)
Lawsuit Against Kyle Rittenhouse Over Kenosha Shooting Green Lit by Federal Judge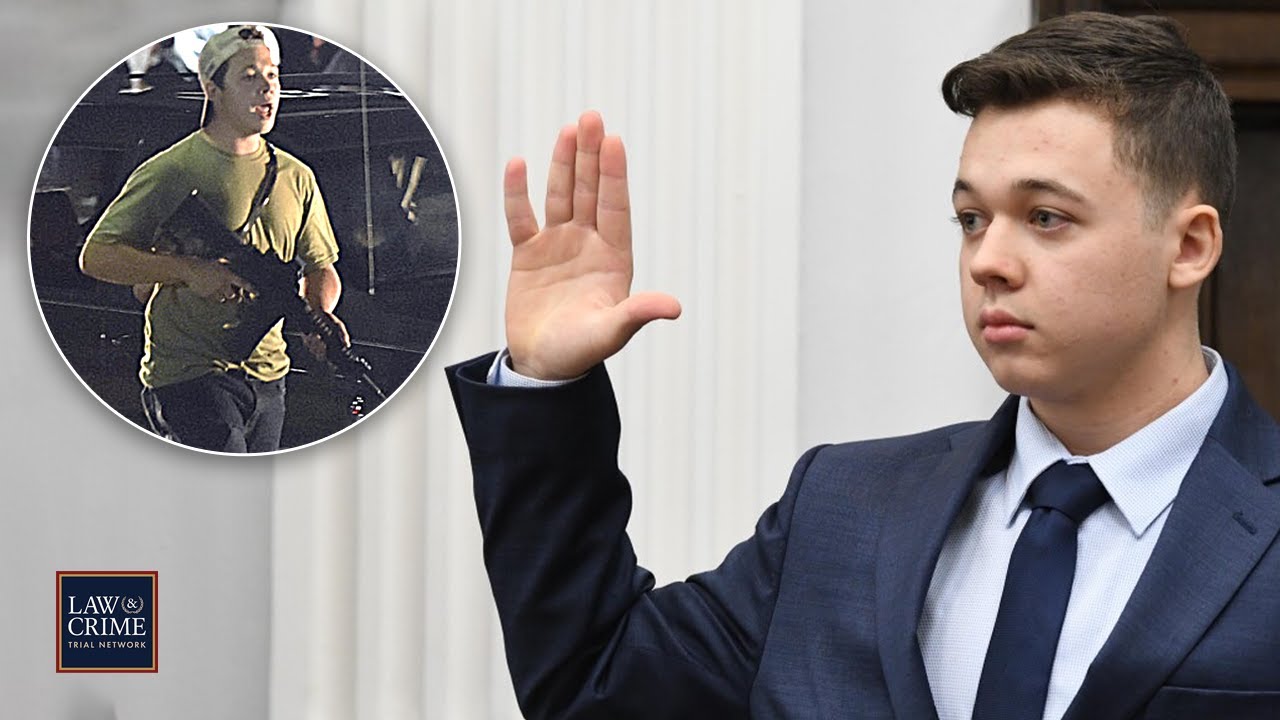 A federal judge allowed a wrongful death lawsuit against Kyle Rittenhouse to proceed. Rittenhouse was found not guilty of shooting (more…)