TEXAS – Two Houston men have been sentenced to 30 years in prison for the kidnapping, raping and robbing of a woman in Sharpstown in 2017.
"No one should have to go through a random act of violence like this, and my heart goes out to the victim," Harris County District Attorney Ogg said. "She was terrorized and traumatized and still had the presence of mind to get away and seek justice."
Martin Cruz, 42, was sentenced to 30 years in prison by a Harris County jury late Wednesday after a week-long trial. He was convicted of aggravated kidnapping for abducting a woman at gunpoint outside an apartment complex in southwest Houston, across the street from Cruz's apartment.
Evidence presented in court showed that Cruz and Ricardo Matilde-Silvas, 34, approached the victim on March 16, 2017 and forced her into her vehicle at gunpoint. Inside the car, she was sexually assaulted and made her to wear a jacket over her head. They took her to an ATM, made her take out $300, and then brought her back to Cruz's apartment where she was again sexually assaulted. After the attack, she convinced the two men to release her, and she immediately contacted Houston Police.
Matilde-Silvas pleaded guilty to aggravated sexual assault for his part in the incident in exchange for a 30-year prison sentence in April.
Assistant District Attorney Kim Nwabeke who handled the case with prosecutor, ADA Chris Handley, told jurors during the week-long trial that the victim lived through her own horror story and came away stronger.
"She lived every young woman's worst nightmare, being taken in the night by the monster next door," Nwabeke said. "Now, she's turned the tragedy into strength and is working to empower other survivors to speak out."
The case was investigated by the Houston Police Department and prosecuted by the Sex Crimes Division of the Harris County District Attorney's Office.
"We thank the jurors for their service and the prosecutors and police in this case for their work in seeing that justice was delivered for the victim and our entire community," Ogg said. "We are grateful to them."
Facebook Comments
Correction Officer Arrested For Filming NSFW Video With Inmate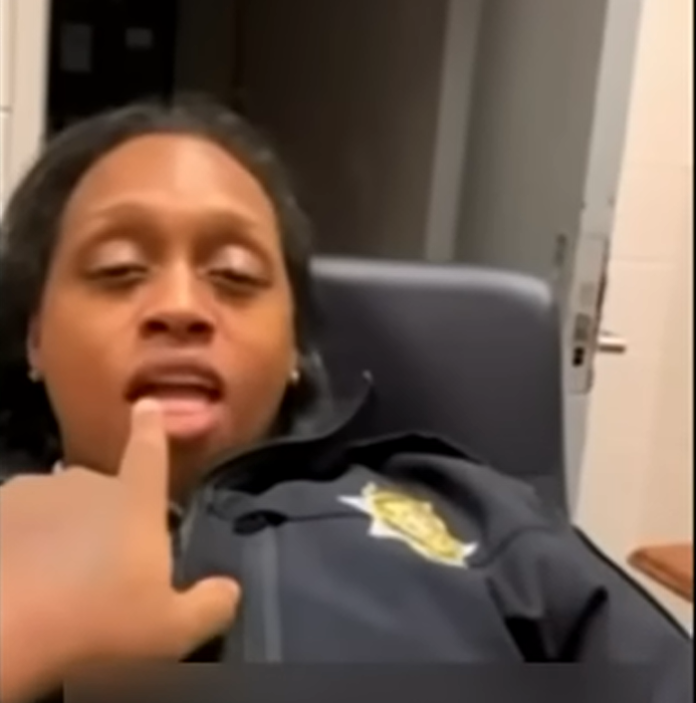 FULTON COUNTY, Ga. (WSBTV) — A former detention officer with the Fulton County Sheriff's Office is facing more than a dozen charges after she was accused of improper sexual behavior with an inmate. Kawana Jenkins, 36, was fired and arrested after video surfaced of her engaging in explicit acts with an inmate on a contraband cellphone.
Read more From WSBTV here.
Facebook Comments
News by Breaking911
Stepmother On Trial: Letecia Stauch Accused of Killing 11-Year-Old Stepson in His Own Bed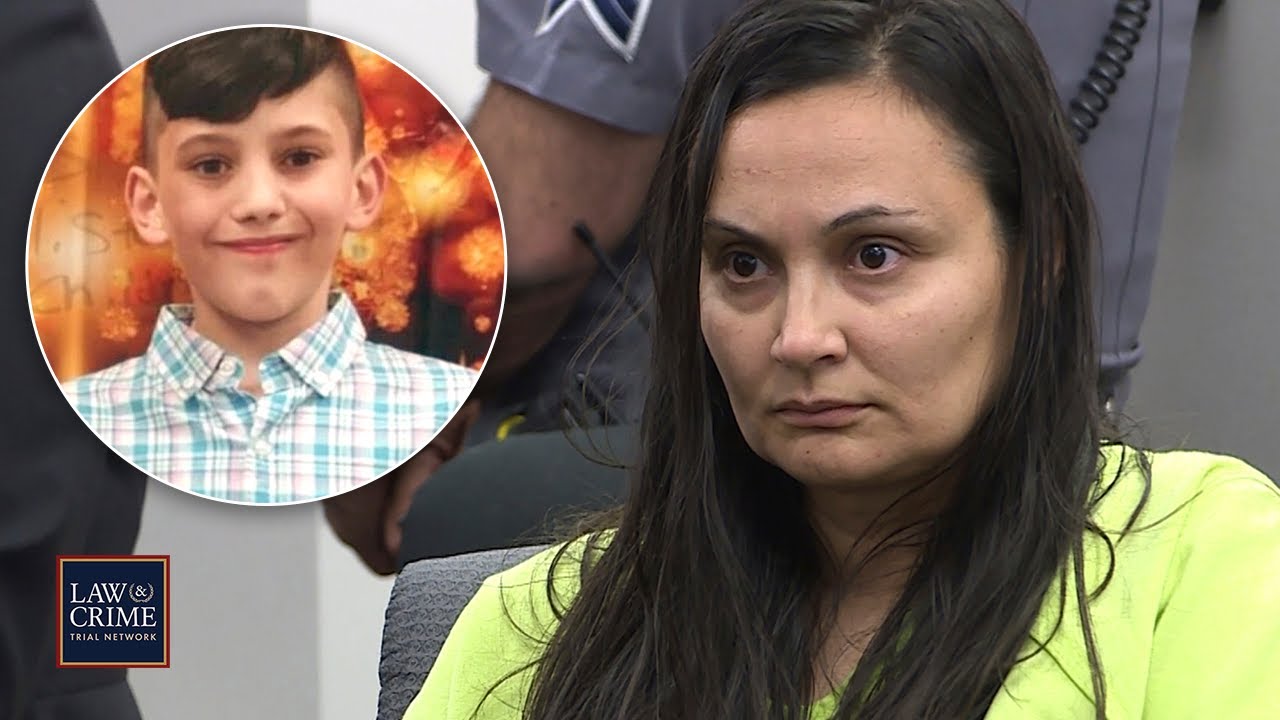 The Colorado woman accused of killing her 11-year-old stepson and dumping his remains across the country in Florida is facing (more…)
GRAPHIC: Body Cam Released Of Deadly Police Shooting Inside Maryland Apartment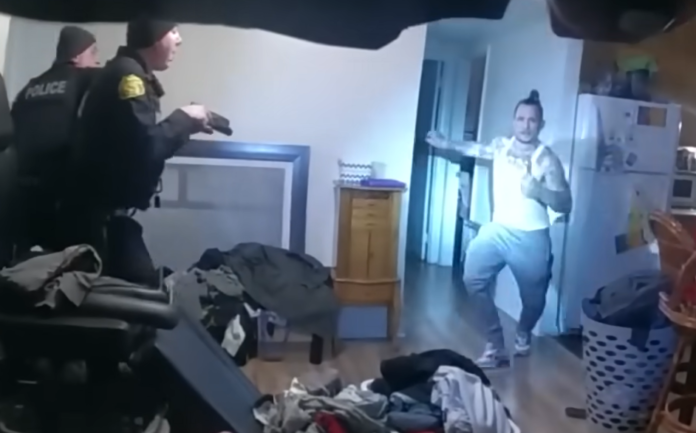 Frederick, Maryland — On Saturday, March 4, 2023, at approximately 6:20 p.m., three officers with the Frederick Police Department were dispatched to an apartment in the 1500 block of N. East Street to find a man with an open probation violation warrant who was believed to be at that location.
When the officers arrived, the apartment's resident denied that the man, 44-year-old Joseph Sherril was present, but allowed officers to come inside and search for him. Inside the apartment, one officer found Sherril hiding in a bedroom closet and armed with a knife. Officers began speaking with Sherril, giving him commands to "drop the knife," while backing away from him into the apartment's living room.
Sherril then rapidly moved toward one of the officers with the knife held out in front of him. At that point, two of the officers discharged their firearms, striking Sherril. Officers called for EMS and performed CPR, and Sherril was later pronounced dead on scene.
A knife was recovered near Sherril at the shooting scene. No officers were injured.
(H/t: @shanermurph / Twitter)
Facebook Comments



News by Breaking911