Nashville East Precinct detectives Friday night arrested Rapheal Gooch, 16, for two violent gun crimes, including last Saturday's shooting of a 58-year-old woman in her car after trying to stop her near the intersection of Bronte and Litton Avenues.
Gooch is alleged to have been in a carjacked Toyota Camry taken the day before (Friday, July 23) in South Nashville when he saw the victim in her Lexus last Saturday afternoon at a Gallatin Pike fast food restaurant. The Toyota followed the victim onto Leland Avenue and then onto Bronte Avenue. The Toyota sped past the victim's Lexus and stopped near the intersection of Bronte and Litton Avenues. One person, alleged to have been Gooch, stood in front of the victim's car and pulled a pistol from his waistband. She drove past him, resulting in a shot being fired into her vehicle. The victim continued to a nearby East Nashville business from where police were called. She is continuing to recover.
In the carjacking case on July 23, two women were preparing to leave their apartment complex on Whispering Oaks Place in the 2013 Toyota Camry when a gunman, alleged to have been Gooch, put his pistol to the head of the driver and demanded that the victims get out of the car and leave the keys. He jumped in and drove off.
Gooch is charged in Juvenile Court with especially aggravated robbery in the shooting case, as well as aggravated robbery and aggravated assault in the carjacking case.
Also being charged with vehicle theft in relation to the Toyota is Gooch's brother, Deontaye Gooch-Blacksmith, 18, who, the investigation shows, drove the car to the Dickerson Pike Wal-Mart on July 23, and, accompanied by Rapheal, purchased window tint. On the night of July 24, Gooch-Blacksmith was observed driving the car to Overlook Apartments on Buena Vista Pike from where it was recovered on July 27.
Diligent investigative work by East Precinct Detective Keiara Ward led to charges against the two brothers.
In a separate case, Gooch-Blacksmith was charged with aggravated robbery last Tuesday for pointing a gun at a realtor on Porter Terrace July 20, demanding the keys to his Toyota SUV, and driving off in it (the vehicle has since been recovered). He is being held in lieu of $90,000 bond in that case.
Gooch-Blacksmith was charged in three other aggravated robbery cases in recent years, one in 2018 and two in 2019.
---
MNPD
Facebook Comments
XXXTentacion's Grandma Reacts to Guilty Verdict in Rapper's Tragic Murder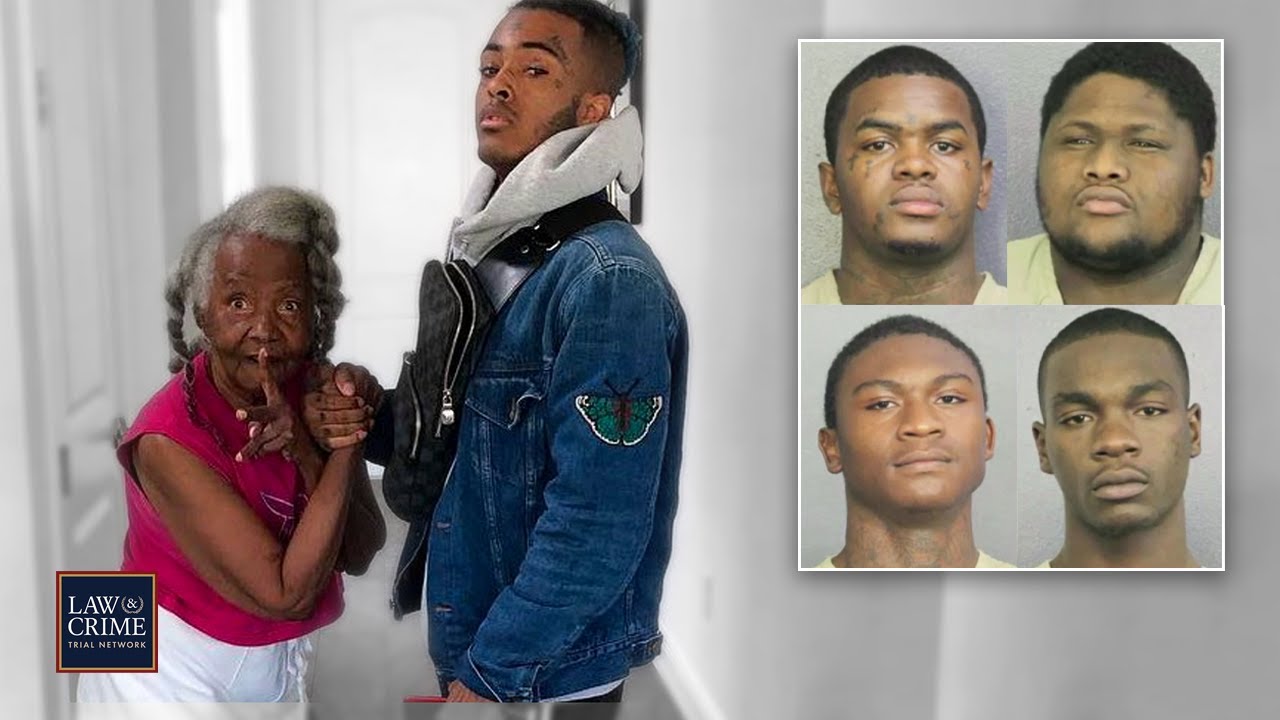 XXXTentacion's grandmother, Yvonne Kerr, spoke to the Law&Crime Network's Jesse Weber about the sweeping guilty verdict in the rapper's murder (more…)
'A MONSTER OF A HUMAN BEING.' | Ex-Cop Sentenced For Sex Abuse Of Teen Boys In D.A.R.E. Program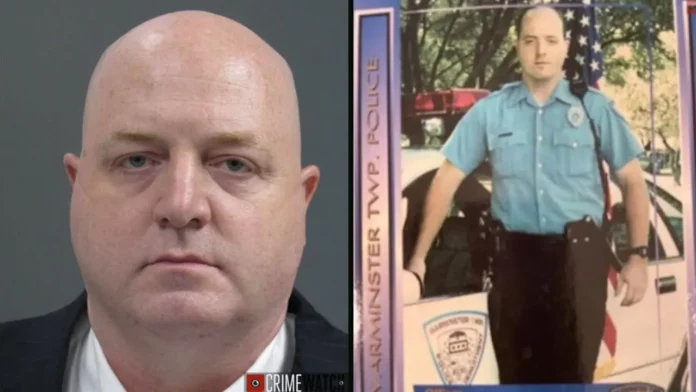 BUCKS COUNTY, PA (BCDAO) – James Carey, the former Warminster Township police officer who sexually assaulted five boys, was sentenced on Tuesday, March 21, 2023, to serve 24 ½ to 55 years in a state correctional institution.
Carey, 54, of Cape May Court House in New Jersey, committed the acts while working as a DA.R.E. officer, a volunteer firefighter and while running a program for troubled youth at the township's recreation center more than two decades ago.
Carey entered an open no contest plea on Oct 27, 2022, to five counts each of involuntary deviate sexual intercourse and corruption of minors, seven counts of indecent assault, two counts each of statutory rape and statutory sexual assault and one count of aggravated indecent assault.
Prior to sentencing President Judge Wallace H. Bateman Jr., heard impact statements from the five victims who courageously testified about the emotional trauma the disgraced officer inflicted on them.
One man said the damage caused years of anger and resentment, leading to substance abuse, incarceration, and suicide attempts.
Another said his chance at a normal life was stolen by a "monster of a human being."
Another victim said he lived his adolescent years in fear, blaming himself for Carey's actions.
"I spent my whole adult life hating myself," he said. "This has impacted every aspect of my life: physically, mentally, financially and emotionally."
Noticing Carey wouldn't look at the victims as they made their statements or look at their childhood photos projected on a screen in the courtroom, Judge Bateman called Carey a coward who used his "badge and uniform as weapons of his depravity."
First Assistant District Attorney Jennifer Schorn said Carey not only used his positions as a police officer and a volunteer firefighter to lure his victims, he also used their families, the community and even the court system.
"He ingratiated himself into the lives of his victims, this is how he identified the most vulnerable among them, this is how he got away with perpetrating unimaginable sexual crimes upon children," said Schorn, describing Carey as a "predator waiting to pounce."
Schorn credited detectives and their unrelenting pursuit to locate victims and praised the victims as some of the most courageous men she's ever met as a prosecutor. Carey was arrested on April 7, 2021, following a lengthy investigation by Bucks County Detectives and an inquiry by a Bucks County Investigating Grand Jury that found Carey sexually assaulted four boys between 1989 and 2009.
The next month following the publicity of his arrest, a fifth victim came forward and Carey faced additional charges. The victim in that case said he was 13 when Carey sexually assaulted him. Carey used his position as a uniformed officer assigned to the D.A.R.E. (Drug Abuse Resistance Education) program to take advantage of victims who were already facing challenges in their lives.
At a preliminary hearing in June 2021, the victims, now in their 30s and 40s, testified about the repeated abuse by Carey.
Most of the assaults happened while Carey was in uniform, the victims testified. Carey was a police officer for Warminster Township from 1989 to 2009, and previously and briefly worked for the North Wales Police Department in Montgomery County (June 1988 to August 1988) and the Warwick Township Police Department (July 1988 to May 1989).
"It doesn't get much worse: When someone in a position of trust does what he did, it shakes the community to its core," Schorn said.
In addition to the sentence, Carey was also deemed a sexually violent predator. During Tuesday's sentencing, Bateman also criticized the actions of the police department during the time Carey worked there for failing to do more for the victims.
"When a young man goes into the police department to make a report I would expect a more professional response," he said. T
he case was prosecuted by First Assistant District Attorney Jennifer M. Schorn and Deputy District Attorney Brittney Kern.
Facebook Comments



News by Breaking911
WATCH LIVE: Gwyneth Paltrow Ski Crash Trial — Sanderson v. Paltrow — Day Two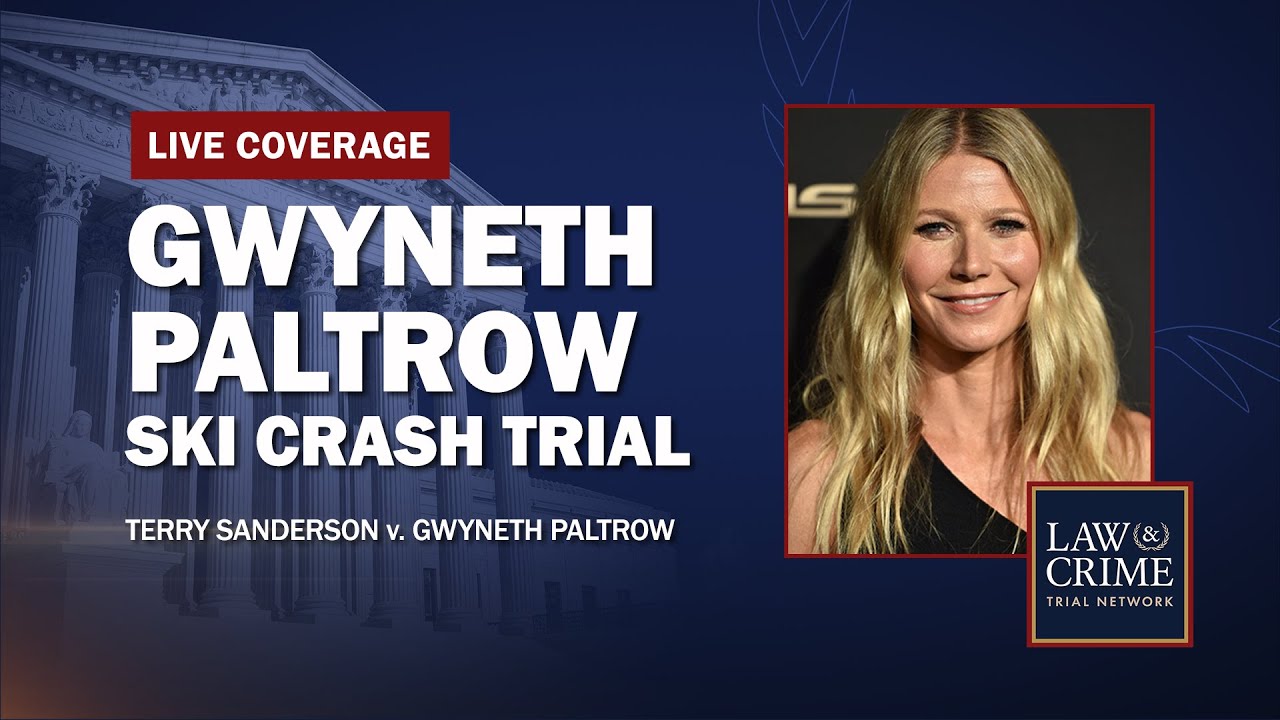 Actress Gwyneth Paltrow is set to face off with a retired doctor in a civil trial starting March 21 over (more…)