George Wagner, IV is standing trial for the April 2016 murders of eight members of the Rhoden and Gilley families. Wagner IV faces 22 counts including eight counts of aggravated murder with death penalty specifications, aggravated burglary, conspiracy, tampering with evidence and forgery.
Wagner's brother, Edward "Jake" Wagner, and his mother, Angela Wagner, have already pleaded guilty to taking part in the conspiracy to murder the eight Rhoden and Gilley family members over their desire to obtain full custody of the then two-year-old daughter Jake shared with victim Hanna May Rhoden. Angela and Jake Wagner have agreed to testify against their family members.
George "Billy" Wagner, the father of Jake and George, faces the same 22 counts.
On the morning of April 22, 2016, family members found Chris Rhoden, Sr., 40, and his cousin, Gary Rhoden, 38, dead in Chris' mobile home on Union Hill Rd. Chris Sr.'s ex-wife, Dana Manley Rhoden, 37, and their children, Hanna May Rhoden, 19, and Chris Rhoden Jr., 16, were found shot in the head in their sleep in their mobile home down the road. Hanna May had given birth days earlier to a baby girl who was not harmed. Clarence "Frankie" Rhoden, 20 and his fiancee, Hannah "Hazel" Gilley, 20, were also found shot to death in their sleep. Their six-month-old son was in between them covered in blood but unharmed. Frankie's four-year-old son was unharmed in the home as well.
Kenneth Rhoden, 44, was found shot once in the eye in his camper on Left Fork Rd. more than seven miles away.
Angela Wagner's mother, Rita Newcomb, pleaded guilty in 2019 to a misdemeanor count of obstruction. She had been charged with forgery and obstruction of justice for lying about signing and notarizing custody documents related to Hanna May, Jake and George's children. Newcomb has agreed to testify against her family members.
Billy Wagner's mother, Fredericka Wagner, was initially charged with obstruction of justice and forgery for allegedly lying about purchasing a bullet-resistant vest for Billy. The charges were dropped after it was discovered a plate in the vest was manufactured after the homicides. Prosecutors have said they may refile the charges at a later date. Fredericka has been subpoenaed to testify.
The victims:
Christopher Rhoden Sr., 40
his ex-wife Dana Manley Rhoden, 38,
their children Christopher Rhoden Jr., 16, Hanna May Rhoden, 19, and Clarence "Frankie" Rhoden, 20,
Christopher Sr.'s cousin Gary Rhoden, 38,
Sr.'s brother Kenneth Rhoden, 44,
and Frankie's fiancée Hannah "Hazel" Gilley, 20
The Wagners did it so they could get custody of the young daughter Jake had with his ex Hanna Rhoden, prosecutors said. Jake indeed won sole custody of the child, now 8, after the murders. The Wagners moved to Alaska. That all changed after authorities arrested them in November 2018, sparking a legal battle lasting almost four years.
#PikeCountyMassacre #GeorgeWagnerIV #LawAndCrime
STAY UP-TO-DATE WITH THE LAW&CRIME NETWORK:
Watch Law&Crime Network on YouTubeTV: https://bit.ly/3td2e3y
Where To Watch Law&Crime Network: https://bit.ly/3akxLK5
Sign Up For Law&Crime's Daily Newsletter: https://bit.ly/LawandCrimeNewsletter
Read Fascinating Articles From Law&Crime Network: https://bit.ly/3td2Iqo
LAW&CRIME NETWORK SOCIAL MEDIA:
Instagram: https://www.instagram.com/lawandcrime/
Twitter: https://twitter.com/LawCrimeNetwork
Facebook: https://www.facebook.com/lawandcrime
Twitch: https://www.twitch.tv/lawandcrimenetwork
TikTok: https://www.tiktok.com/@lawandcrime
LAW&CRIME NETWORK PODCASTS: https://lawandcrime.com/podcasts/
SUBSCRIBE TO ALL OF LAW&CRIME NETWORK YOUTUBE CHANNELS:
Main Channel: https://www.youtube.com/channel/UCz8K1occVvDTYDfFo7N5EZw
Law&Crime Shorts: https://www.youtube.com/channel/UCVXOqoOCYbi-iXChKAl6DTQ
Channel B: https://www.youtube.com/channel/UCXCLaaClAWQiTkl3pw9ZdLw
Channel C: https://www.youtube.com/channel/UCMV3pzWIhJGLYzoHyxBjjNw
NFL Star Antonio Brown's Arrest Warrant Leads to Standoff with Police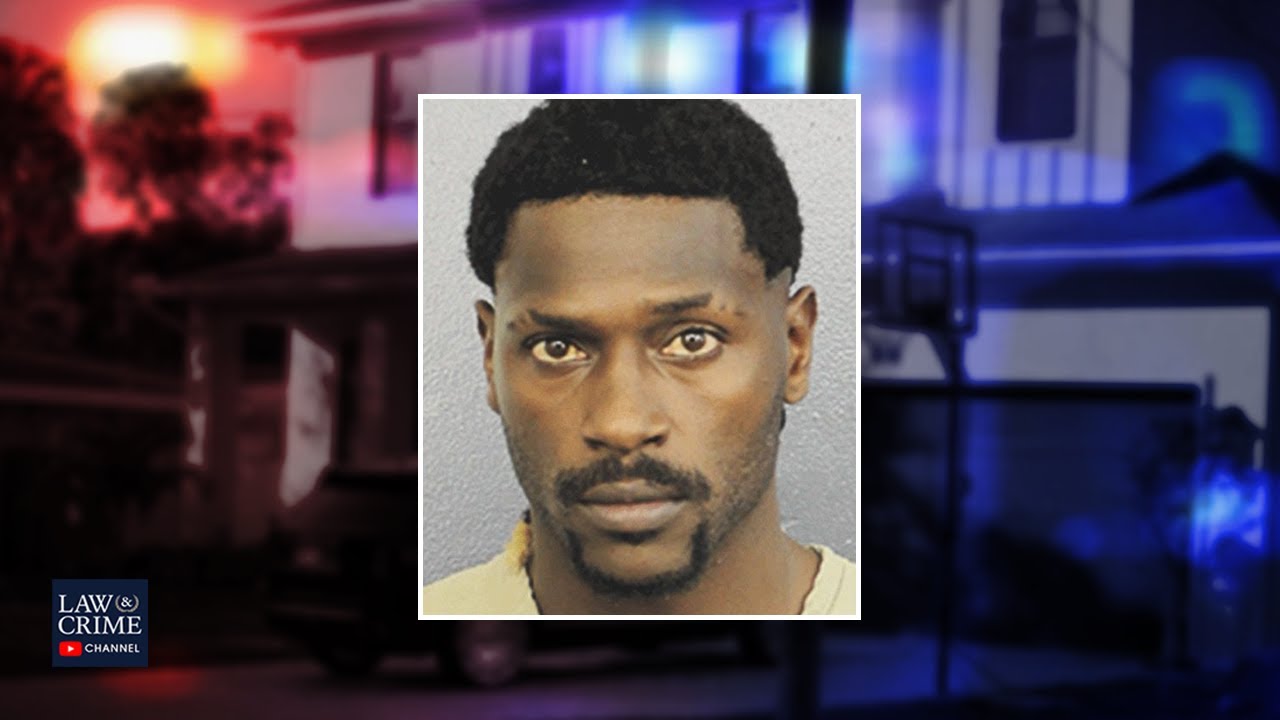 Tampa Bay Buccaneers wide receiver Antonio Brown was reportedly involved in a standoff with police after allegedly barricading himself inside (more…)
Current State of Idaho Student Murders Investigation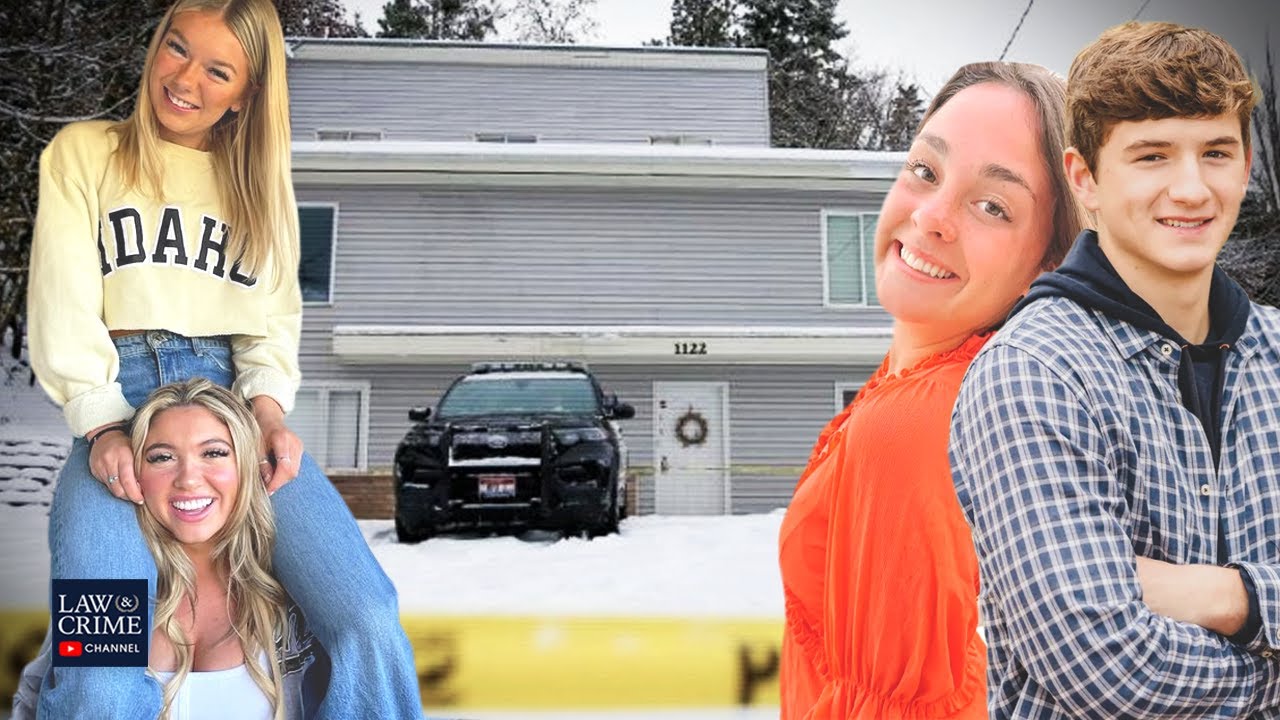 Nearly three weeks after the Idaho student murders shocked the college town of Moscow, investigators have backtracked on some of (more…)
1 Killed, 4 Hurt Following Huge Wave Slamming Into Cruise Ship

A scary situation on the water has resulted in one cruise passenger dying and four others hurt. This came following a huge wave that slammed into the side of a ship, breaking multiple windows.
Viking's Polaris cruise ship was going towards Ushuaia, Argentina, on Tuesday evening, when the massive wave hit the side of the boat as a storm ensued. Viking noted that a 62-year-old woman died in the occurrence.
The company added that 4 other guests suffered non-life threatening injuries, and medical staff onboard provided treatment.
The company notes that they are now focusing on the safety of its passengers. They also said that they will be canceling the Polaris' voyage on the "Antartica Explorer" scheduled for December 5.


Post Views:
1,958
1 Killed, 4 Hurt Following Huge Wave Slamming Into Cruise Ship