As he tells it, Kyle Vess was walking down Lone Star Drive in West Dallas on Aug. 8, 2019. In the past, he had suffered a traumatic brain injury and still endures a mental disability, but Vess was minding his own business, his lawyer says.
Then, his day took a sudden turn for the worse. A Dallas Fire-Rescue employee named Brad Cox confronted Vess, accusing him of lighting a grass fire on the side of the road. Cox and other DFR employees detained Vess, waiting for the police to arrive.
"The body camera footage begins when the police arrive. Cox hovers over Vess, staring at him down on the ground as the police officers discuss what to do and other DFR employees stand nearby. Vess begins to flail on the ground," the Observer reports. "Cox appears to twice tell Vess, 'Don't get up again.' Vess started to sit up, and then Cox punts Vess in the right side of his face. Vess then stands up to confront Cox. His fists already clenched, Cox throws a series of punches at Vess. Two appear to land. Then, two Dallas Police officers who arrived on the scene shortly before the kick shock Vess with a Taser."
In an interview with police at the hospital, Vess denied that he lit the fire or instigated the violence.
"He kicked me when I was down," Vess said.
FLORIDA: Man arrested after shooting dog in the face in Holiday
FLORIDA — A Pasco County man was arrested after he was caught on video shooting a dog in the face while driving in past a home in Holiday.
The Pasco County Sheriff's Office say Darren Salinger was the driver of a white Toyota Tundra when he opened fire on three dogs in front a home on Society Drive in Holiday at around 11am Tuesday.
The dog was rushed to a local veterinarian for treatment where its condition is unknown.
Salinger is being charged with aggravated animal cruelty and discharging a firearm from within a vehicle — and is currently being held at the Land O'Lakes Detention Center on a $15,000 bond.
Video below:
VIDEO: 10 cops arrest one woman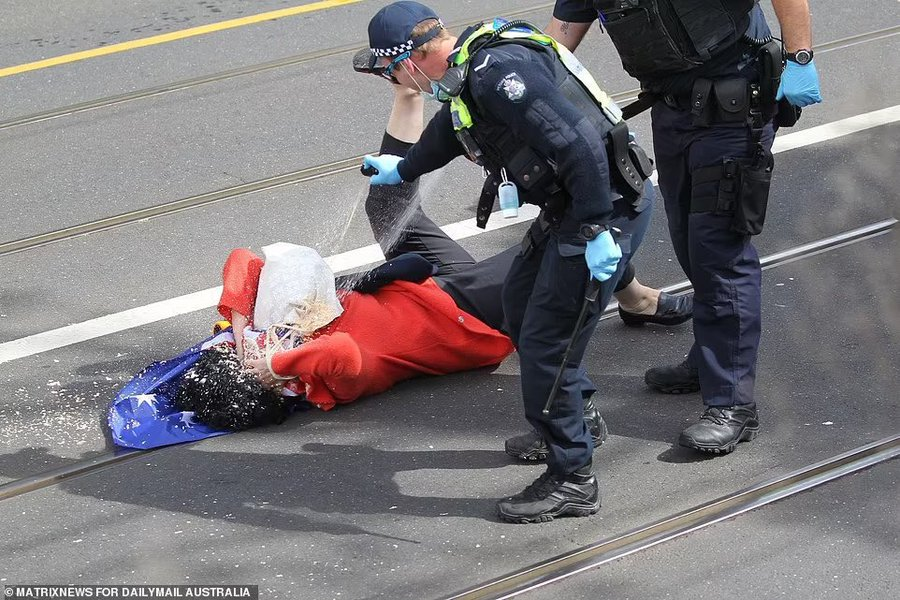 10 Police Arrest 1 Women in Princess Park, Carlton Melbourne Australia. Woman is heard screaming "Avi Help Me!"
Bonus Protest Video:
VIDEO: Man kills 5 with bow and arrow in Norway…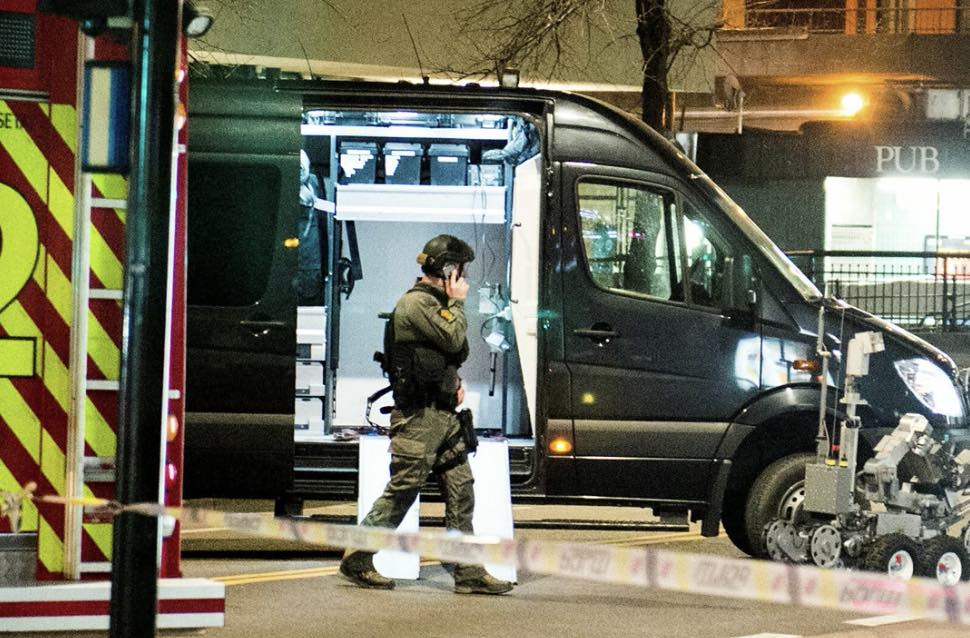 At least five people are dead in the Norwegian town of Kongsberg. The attacks happened over "a large area" of the town and several crime scenes were involved. The suspect has not been officially identified.
There was an earlier report from an AP journalist naming the killer, but this has not been confirmed.
There was an earlier report from an AP journalist naming the killer, but this has not been confirmed.