Johnny Perez, also known as "Ghost," Aaron Starks, who goes by "Duke," Sekou Simpson, nicknamed "Tre," Fred Johnson, who goes by "Trinny," Davon Mial, dubbed "Smooth," and Donnell Bruns, known as "Mac" were arrested on Monday evening in the New York area. Frayon Young , a/k/a "Harlem" and Robert Mason remain at large.
As alleged in the Indictment:
Between at least December 2019 and August 2021, the defendants sold crack cocaine nearly around-the-clock in the vicinity of 43rd Street and 8th Avenue in Manhattan, near Times Square. One 'shift' arrived in the late morning and made sales through the late afternoon, and then other defendants arrived and sold through the evening and nighttime. Although there was no set composition of defendants for the two shifts, defendant Aaron Starks was often present and overseeing the first shift, and defendant Johnny Perez was often present and overseeing the second shift.
An undercover law enforcement officer purchased quantities of crack cocaine from the defendants on dozens of occasions, including multiple purchases from each defendant. Law enforcement surveillance showed nearly continuous sales from the late morning through the nighttime and shift changes. In addition, surveillance video from the vicinity of 43rd Street and 8th Avenue showed the defendants conducting hundreds of hand-to-hand sales of crack cocaine. For example, during a period of 11 days in March and April 2021, the defendants conducted more than 650 hand-to-hand sales. In January 2020, law enforcement officers arrested Aaron Starks in the Times Square area and seized from him approximately 312 capsules of crack cocaine and 52 twists of crack cocaine.
A two year long investigation in the #timesquare section of #Manhattan by Manhattan South Narcotics Detectives along with @HSINewYork has come to an end with multiple arrests and large amounts of narcotics being seized. pic.twitter.com/efg4dxHfqx

— Chief James Essig (@NYPDDetectives) August 10, 2021
* * *
Manhattan U.S. Attorney Audrey Strauss said: "As alleged, the defendants operated a veritable 24-hour open-air bazaar for the sale of crack cocaine in Times Square. We recall the bad old days of a much seedier Times Square that was unwelcoming, and we are committed to working with our law enforcement partners to ensure that those days remain just a memory."
HSI Special Agent in Charge Peter C. Fitzhugh said: "This crew gave new meaning to the slogan for New York City as the 'city that never sleeps,' by allegedly operating a 24-hour drug distribution ring. Working in shifts nearly around the clock, they preyed on the addictions and vulnerabilities of others. HSI New York and our partners at the NYPD worked closely with the U.S. Attorney's Office for the Southern District of New York to ensure that those arrested today will face the full weight of our justice system and be held accountable for the actions of their criminal enterprise."
NYPD Commissioner Dermot Shea said: "Our officers work night and day to keep every corner of New York free from the scourge of illegal narcotics, including in the crossroads of the world. Today's federal indictment highlights the continuing commitment our NYPD investigators, prosecutors from the United States Attorney's Office from the Southern District of New York and law enforcement partners have to that continuing mission."
Facebook Comments
'I Thought That Man Loved Me': Woman Bites Boyfriend During Dispute Over Unrelated Injuries (JAIL)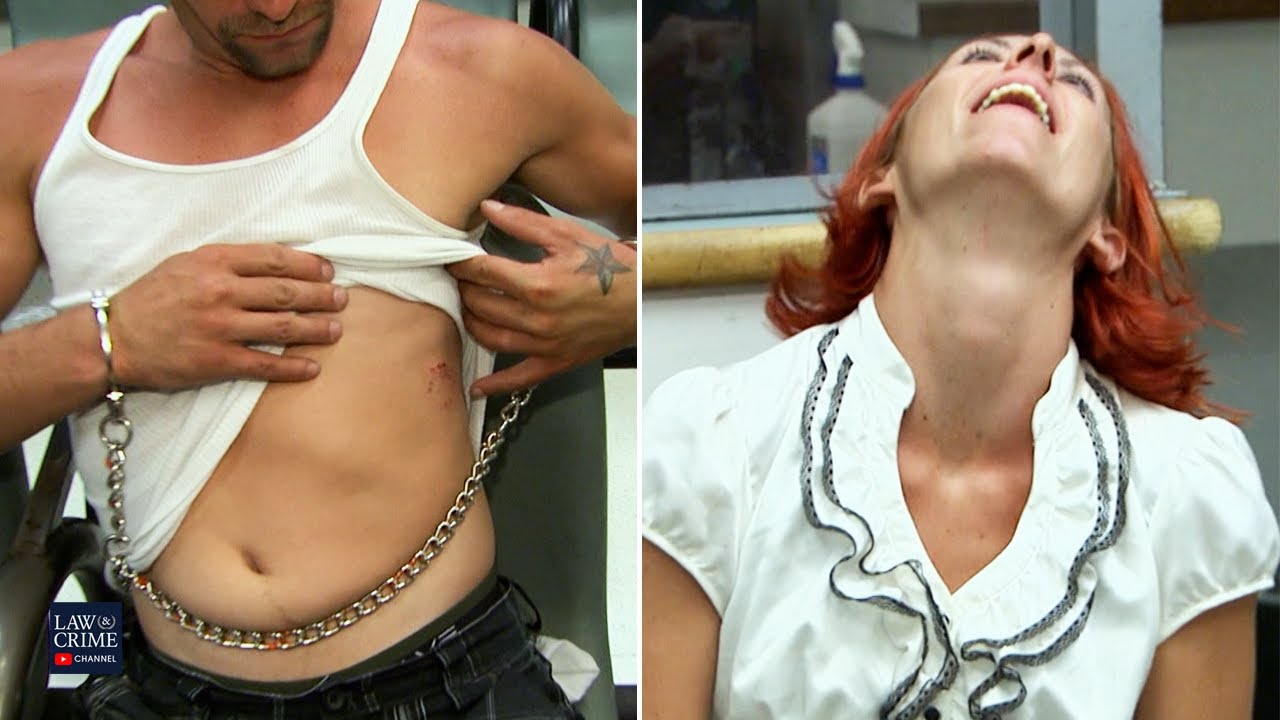 A distraught couple found themselves in Clark County jail after an apparent dispute that left a man with a bite (more…)
Giants vs. Cowboys Thanksgiving Day Game Makes History With 42 Million Viewers

The football game that took place on Thanksgiving Day between the Dallas Cowboys and the New York Giants set a record. It was the most-watched NFL regular-season game on network television in NFL history.
The Cowboys defeated the Giants with a 28-20 victory.
Besides just the usual tradition of watching football on Thanksgiving, there are other reasons why this game was so popular.
First, the Cowboys and Giants are popular teams whose cities hold the No.1 and No. 5 media markets in the U.S.
The game also showed two 7-3 teams visibly in the playoff possibilities. The Giants are in the first year of rebuilding under general manager Joe Schoen and head coach Brian Daboll. However, they started the season off surprisingly and have won games against division leaders, the Tennessee Titans and Baltimore Ravens.
At the same, the Cowboys are doing well, being said to have the No. 1 scoring defense. Linebacker Micah Parsons is leading with 12 sacks himself.
The game was close until the fourth quarter.
At halftime, the Giants were beating the Cowboys 13-7. But, the Cowboys came back with three consecutive second-half touchdowns which put the score at 28-13. The Giants touchdown with eight seconds ended the scoring.
Neither team will play again until Sunday, December 4. The Giants will play the Washington Commanders, and the Cowboys will play the Indiana Colts.


Post Views:
14
Giants vs. Cowboys Thanksgiving Day Game Makes History With 42 Million Viewers
Parents Charged After Leaving Two-Year-Old Home Alone While Going Out Of State

Parents from South Carolina have been taken into custody after leaving their 2-year-old child at home alone as they went to New York, the Charleston Police Department said.
Authorities say that on November 17, close to 2 p.m., they arrived to a residence after receiving information about a toddler being by themselves in an apartment.
Court documents show that someone told police that the child's father sent a text message indicating that he was in New York for business purposes.
Because the apartment complex couldn't reach anyone inside of the apartment, they conducted an emergency walk-through.
Records state that a child was discovered asleep on a bed in the living room.
Authorities stated that the child woke up and wanted his empty water bottle. Besides a dirty pamper, the toddler was in good condition and was transported to a hospital through a foster care provider.
Police say that they attempted to contact the father and mother but were unable to do so.
Later, 24-year-old Donald Gekonge, the father of the child, reached out to the complex and talked to police. He reportedly told them that he had left at 6 a.m. that morning, and he was "only a few states away."
Eventually, he stated that he was in New York for business, and he was unaware of who was caring for his toddler. However, he believed that it was the mother of the child, Darline Aldrich.
Then, later on, Gekonge's story evolved even more. He admitted that Aldrich was in New York, as well, for an emergency.
Gekonge and Aldrich were apprehended on charges of unlawful conduct toward a child.
Gekonge's bond was set at $50,000, and Aldrich's bond was placed at $75,000.


Post Views:
13
Parents Charged After Leaving Two-Year-Old Home Alone While Going Out Of State