A man was arrested Saturday night after opening his door to trick-or-treating children "completely nude" and inviting them into his Utah County home, police say.
Police responded to the call about possible lewdness at 460 S 1144 E in Provo. They said the incident involved Steven Little, 48, a registered sex offender who was on probation for lewdness of a child charges.
Officers said they arrived and spoke with witnesses. They were shown a video one of the fathers took of Little answering the door nude and inviting the children inside.
Five teenagers over the age of 14 told police they saw Little's genitalia, along with three children under the age of 14.
Little also verified what happed to officers, they said.
He was arrested for the offenses of lewdness and lewdness involving a child.


Rhode Island sex offender indicted in murder-for-hire against 12-year-old girl who needed to 'end up dead'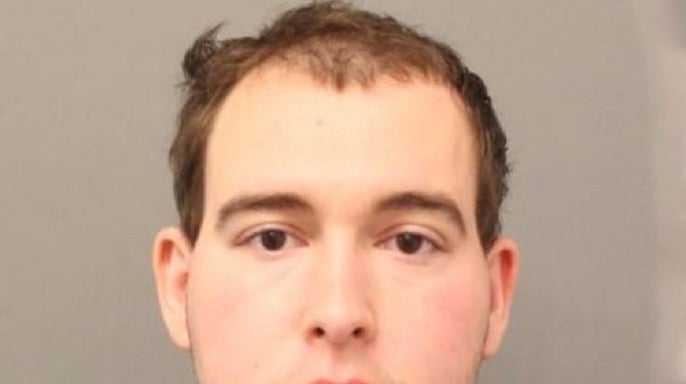 Chandler John Cardente, 28, has multiple convictions for sex crimes in Rhode Island, according to the state's sex offender registry
A Rhode Island registered sex offender was indicted Wednesday by a federal grand jury for allegedly trying to entice a 12-year-old girl and then later plotting a murder-for-hire scheme against her from jail because she needed to "end up dead," federal prosecutors said.
Chandler John Cardente, 28, is now charged with enticement of a minor; committing a felony offense involving a minor while being a registered sex offender, and interstate murder-for-hire, the Justice Department said.
Cardente began communicating with the girl on social media on Dec. 3 2021 and posed as a 17-year-old boy, authorities said. The pair allegedly had sexual contact days later. Cardente was later arrested.
While being held in jail, he spoke to an unidentified person via telephone and allegedly expressed interest in killing the girl because she was a witness against him. He offered the would-be killer $200 in cash and equipment worth $1,500, federal prosecutors said.

A Rhode Island State Police detective posing as a hitman gave Cardente a chance to back out of his plan, WPRI-TV reported.
"I'm going to go to sleep at night so, I'm fine with it.," he allegedly said. "I just need it done before I get indicted."
Cardente was convicted in 2014 of first-degree child molestation and one count of third-degree sexual assault. He was later convicted of other sex offender crimes in 2019 and 2020, according to the state sex offender registry.

Tenn. School Teacher Charged with 19 Sex Crimes After Allegedly Posting Videos of Students to TikTok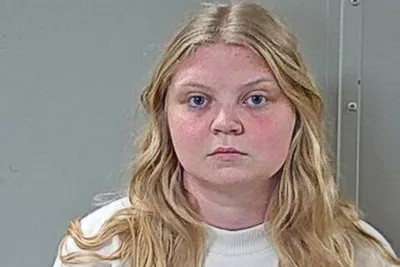 Taylor Cruze resigned in May, allegedly after learning she was the subject of an investigation
A former teacher is facing 19 separate criminal counts in Tennessee where she's accused of posting inappropriate videos of students to TikTok.
Taylor Cruze, whose age was not available, was first arrested in August.
But it wasn't until last week that a grand jury in Smyrna returned an indictment against the former fifth-grade teacher.
A court official confirms to PEOPLE that Cruze faces five counts of exploitation of a minor under 13 by electronic means, five counts of exploitation of a minor by electronic means, and five counts of especially aggravated sex exploitation of a minor.
Additionally, she was charged with three counts of solicitation of a minor — rape of a child, and one count of sexual battery by an authority figure.
A plea hearing for Cruze is scheduled for Sept. 28.
Cruze was released on $100,000 bail. Efforts to reach her by phone were unsuccessful, and it was unclear Tuesday if she had legal representation.
According to WSMV, Cruze allegedly engaged in inappropriate explicit communications and sexual contact with the students.
It was unclear how old the victims in this case are.
Sources told WSMV Cruze allegedly posted videos to TikTok of the students.
The report doesn't include information about the substance of the alleged videos.
Cruze resigned in May from her position as a first-year fifth-grade teacher at John Coleman Elementary School in Smyrna, soon after learning she was the subject of a criminal investigation.
Maryland Rowing Coach Convicted for Sexually Abusing Girls on His Team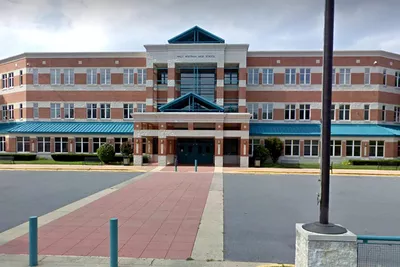 Kirkland Shipley will have to register as a sex offender for the rest of his life

A former Maryland high school teacher and rowing coach was sentenced on Friday after admitting to sexually abusing an underage girl he coached and having several nude photos of another girl on his team, PEOPLE confirms.
On Friday, Kirkland Shipley, a 48-year-old former teacher at Walt Whitman High School In Bethesda, where he also coached the girls' rowing team, was sentenced to three years in prison.
In addition, Shipley must also register for the rest of his life as a sex offender.
Back in May, Shipley pleaded guilty to first-degree sexual abuse of a secondary education student and possession of a sexual performance by a minors, after authorities learned he'd sexually abused a high school student and had sexually explicit images of a former student, who was 17 at the time the pictures were taken.
One of the victims in this case was on the girls' crew team at Walt Whitman High School between 2014 and 2018.
Shipley was her head coach from her sophomore year to her senior year, as well as her history and geography teacher, PEOPLE confirms.
Authorities said Shipley had sex on at least two occasions in May 2018 with the victim, shortly before her high school graduation.
The other victim was on the girls' crew team at Walt Whitman from 2009 to 2013. She was also one of Shipley's students when she was a junior.
"A month after her graduation, in July 2013, when the victim was 17 years old, Shipley invited her to his residence in Washington, D.C., and had sex with her," the Department of Justice said in a statement from late June
. "He continued having sex with this victim throughout the summer and after she began college in the fall of 2013."
Investigators learned "Shipley possessed sexually explicit photos and videos of the victim, while she was a 17-year-old minor. He also sent this victim photos and videos of his penis and of himself masturbating," the DOJ statement says.
The Washington Post, citing the criminal complaint against Shipley, detailed a disturbing pattern of grooming in which Shipley invited the victims to spend time with him in his classroom and flattered them.
According to the complaint, the girls confided information about their personal lives to Shipley. Subsequently, the communication increased via text or Google chat, on which nude photos and sexual videos would be sent. The complaint states that Shipley gave each victim a vibrator, claiming it was a graduation present, the Post reports.
According to the Post, Shipley was investigated twice for his behavior, but kept his job until he was arrested on Aug. 24, 2021.
He had been ordered by a judge to stay away from all of his current and former students and athletes.
Shipley's attorney could not be reached Friday for comment.