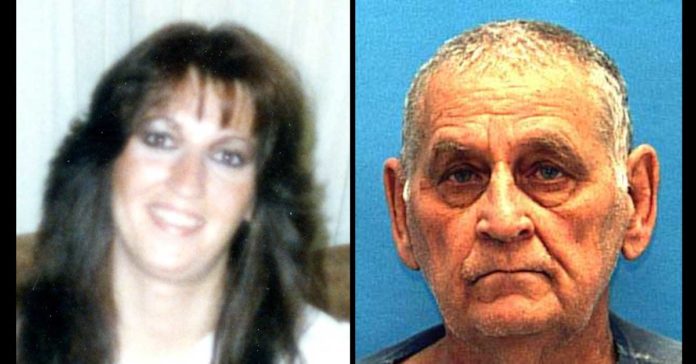 Police Link Dead Inmate To 1985 Slaying: 'You're Dealing with, by Definition, a Serial Killer'
The Sarasota, Florida Police Department has solved a 35-year-old homicide because of improvements in DNA testing and technology. Recent advancements in technology allowed investigators to re-examine forensic evidence from the case that was once thought to be unsolvable.
Denise Marie Stafford, who was 28-years-old at the time of her death, was found deceased on October 13, 1985, in the 300 block of Tarpon Avenue, Sarasota. Sarasota Police detectives at the time believed Denise was home with her child when Denise was killed.
In March 2020, Civilian Investigator Jeff Birdwell, who is assigned to the Sarasota Police Department Criminal Investigations Division, began to look at old evidence to see what could be re-tested using advancements in DNA technology. Evidence found near Denise at the time of her death, including the pants she was wearing, were sent to multiple agencies including the Florida Department of Law Enforcement (FDLE) and DNA Labs International, for forensic re-testing.
In July 2021, FDLE contacted Civilian Investigator Birdwell about a DNA match found on Denise's pants. The DNA belonged to Joseph Magaletti, 64. Magaletti, who died in prison in 2015, was a person of interest in the case in 1985 but was never developed as a suspect.
Text from a 2003 Florida's Second District Court of Appeal: On March 12, 1995, Kathleen Leonard's employer made a missing person report to the Sarasota County Sheriff's Office after several unexplained absences and being unable to contact Ms. Leonard by phone. Her badly decomposed body was discovered in her apartment on that same day. Upon entering the apartment, investigators found her fully clothed and lying facedown on her bed. Strips of torn towels had been used to strangle her and to bind her hands behind her back. The contents of her purse were dumped out on her living room floor. Credit cards were found inside her wallet but no cash. There were no signs of forced entry. The neck ligature and wrist binding were collected and swept for trace evidence; several hairs were recovered, all of which belonged to the victim, save one. Hair comparison and DNA analysis later identified Magaletti as the donor of this single hair, which appeared to have been broken at some point along the shaft rather than having been pulled from its root. Also, Magaletti's fingerprints were found on the inside of the victim's door beneath the door knob.
"It takes a village to solve these cases," said Civilian Investigator Birdwell. "This is years of work by not only myself but sworn detectives and fellow civilians at the Sarasota Police Department who have a passion to close these cases. Thanks to science and advancements in DNA testing and technology, all cold cases have a chance. We're not giving up on any case and this case being solved, 35 years later, is a testament to that. The improvement in DNA technology brings new life to old cases," said Birdwell.
"There was evidence that Denise was attacked while standing up," Birdwell said. "That evidence told us that, somehow, from the initial attack, that she ended up in her final resting place, which was on a bed and on her back.  She was also spun around on the bed — other words, her head was at the foot of the bed, which is totally uncommon for any of us.  So, she had to be placed there."
Birdwell said Magaletti was also suspected in an additional killing or killings: "you're dealing with, by definition, a serial killer" with a motive for "feeding" his own "wicked interests."
Facebook Comments
Giants vs. Cowboys Thanksgiving Day Game Makes History With 42 Million Viewers

The football game that took place on Thanksgiving Day between the Dallas Cowboys and the New York Giants set a record. It was the most-watched NFL regular-season game on network television in NFL history.
The Cowboys defeated the Giants with a 28-20 victory.
Besides just the usual tradition of watching football on Thanksgiving, there are other reasons why this game was so popular.
First, the Cowboys and Giants are popular teams whose cities hold the No.1 and No. 5 media markets in the U.S.
The game also showed two 7-3 teams visibly in the playoff possibilities. The Giants are in the first year of rebuilding under general manager Joe Schoen and head coach Brian Daboll. However, they started the season off surprisingly and have won games against division leaders, the Tennessee Titans and Baltimore Ravens.
At the same, the Cowboys are doing well, being said to have the No. 1 scoring defense. Linebacker Micah Parsons is leading with 12 sacks himself.
The game was close until the fourth quarter.
At halftime, the Giants were beating the Cowboys 13-7. But, the Cowboys came back with three consecutive second-half touchdowns which put the score at 28-13. The Giants touchdown with eight seconds ended the scoring.
Neither team will play again until Sunday, December 4. The Giants will play the Washington Commanders, and the Cowboys will play the Indiana Colts.


Post Views:
14
Giants vs. Cowboys Thanksgiving Day Game Makes History With 42 Million Viewers
Parents Charged After Leaving Two-Year-Old Home Alone While Going Out Of State

Parents from South Carolina have been taken into custody after leaving their 2-year-old child at home alone as they went to New York, the Charleston Police Department said.
Authorities say that on November 17, close to 2 p.m., they arrived to a residence after receiving information about a toddler being by themselves in an apartment.
Court documents show that someone told police that the child's father sent a text message indicating that he was in New York for business purposes.
Because the apartment complex couldn't reach anyone inside of the apartment, they conducted an emergency walk-through.
Records state that a child was discovered asleep on a bed in the living room.
Authorities stated that the child woke up and wanted his empty water bottle. Besides a dirty pamper, the toddler was in good condition and was transported to a hospital through a foster care provider.
Police say that they attempted to contact the father and mother but were unable to do so.
Later, 24-year-old Donald Gekonge, the father of the child, reached out to the complex and talked to police. He reportedly told them that he had left at 6 a.m. that morning, and he was "only a few states away."
Eventually, he stated that he was in New York for business, and he was unaware of who was caring for his toddler. However, he believed that it was the mother of the child, Darline Aldrich.
Then, later on, Gekonge's story evolved even more. He admitted that Aldrich was in New York, as well, for an emergency.
Gekonge and Aldrich were apprehended on charges of unlawful conduct toward a child.
Gekonge's bond was set at $50,000, and Aldrich's bond was placed at $75,000.


Post Views:
13
Parents Charged After Leaving Two-Year-Old Home Alone While Going Out Of State
Top 5 Drug-Related Arrests Caught on Bodycam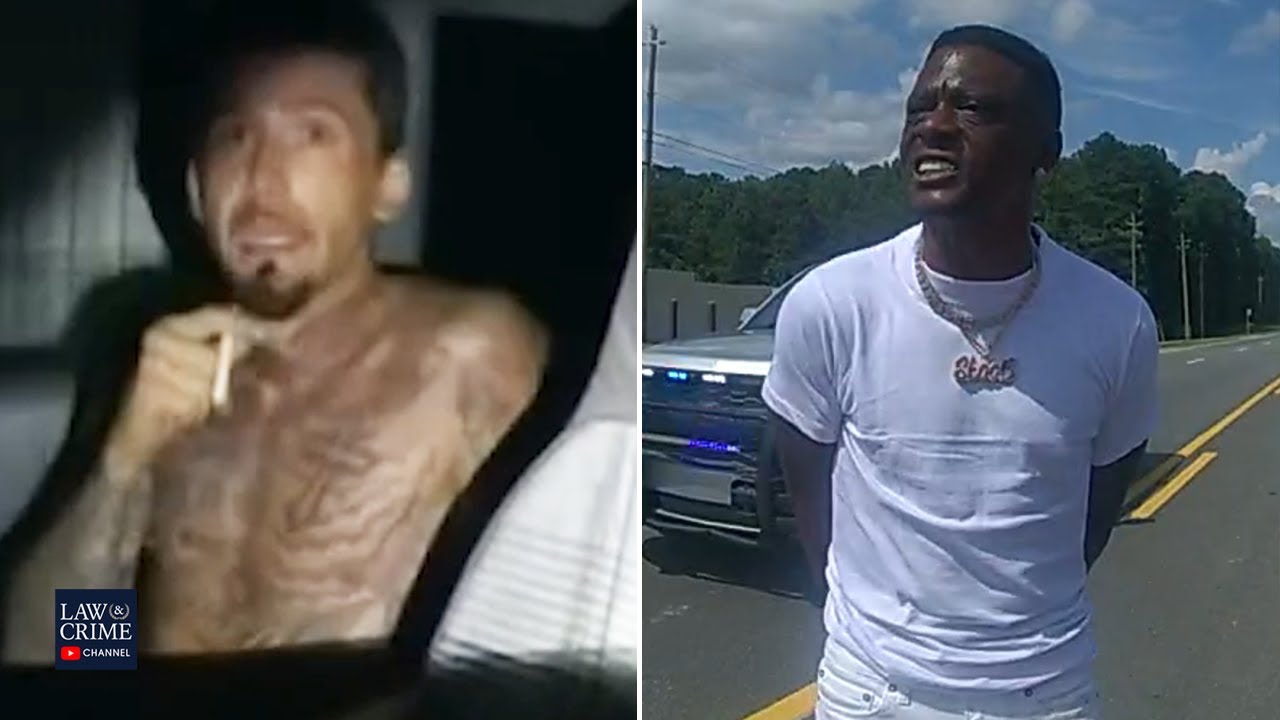 The Law&Crime Network's Angenette Levy and retired DEA agent Steve Murphy break down five drug-related arrests caught on bodycam by (more…)